Features Special: Top 5 "Hidden" Functionalities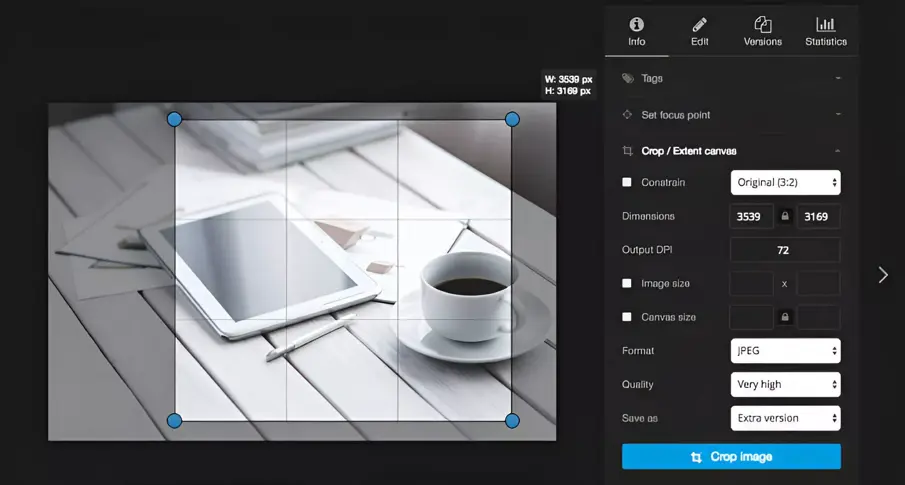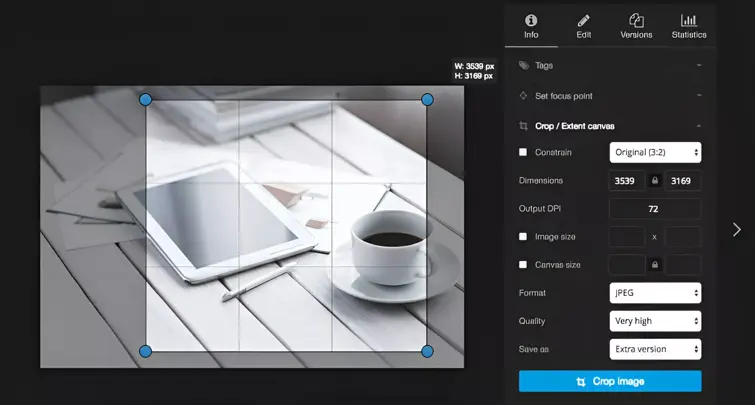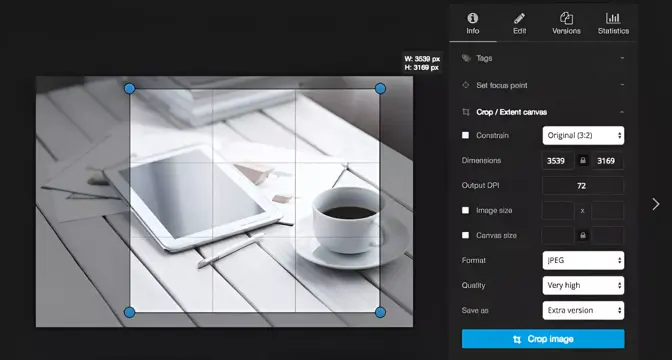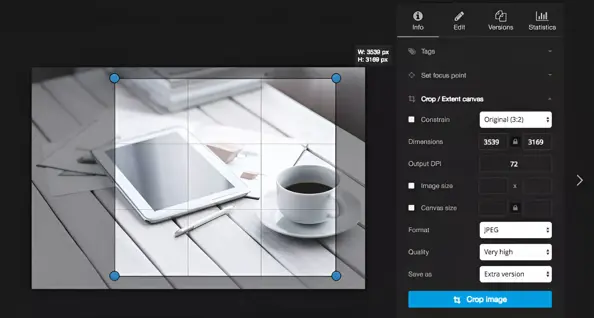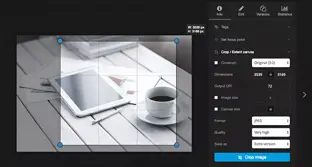 Here at Bynder, we're incredibly proud of all the unique features our solutions offer, that's why we want to ensure all users are really deriving value from every option available.

Following a review of our features, we discovered that some of the smaller functionalities that offer significant value to users are being overlooked. Therefore, we have chosen five must-know features which you may have missed but can improve your workflow dramatically.
News Management
(1) Rights Management and Style Options For Your News Articles
Did you know that you can define several specific user rights for your news articles?
It is possible to set up rights on which user can see the news article, and also in which language it will be displayed for him/her. Instead of overloading departments and/or users with irrelevant information, make sure that your stakeholders only see the news that is relevant to them.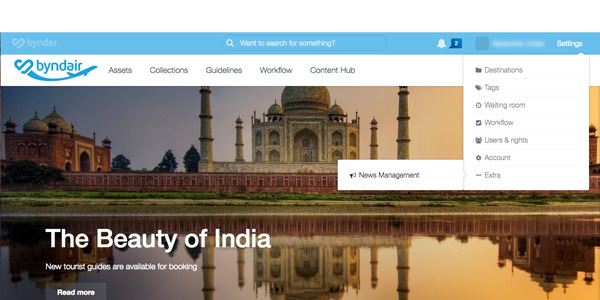 Moreover, you can define different styles. For example, you can influence the background color or size of a news block. You can set this up in your News Management, simply click on the styling options within a specific news article and adjust the style to your own needs.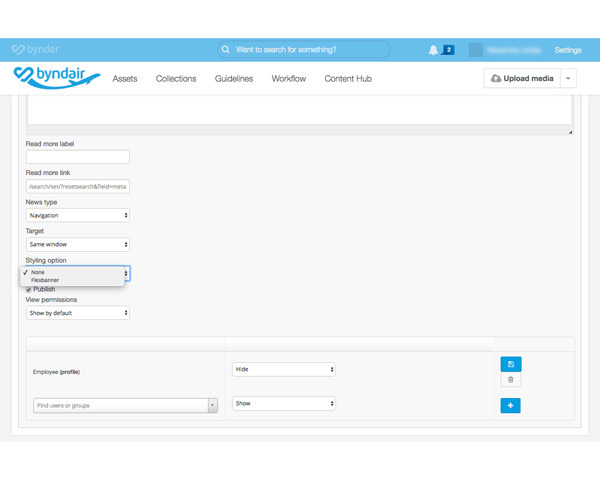 Digital Asset Management
(2) Cropping functionality
Did you know that you can edit your picture directly in the thumbnail preview? With our integrated cropping functionalities, you can quickly and easily adjust your image directly in your asset library. There are no additional external programs needed, which will save you a huge amount of time or perhaps money. Simply modify your file and download it immediately.
A selection of the functionalities include:
Output DPI: The number of DPI (Dots Per Inch) can be chosen in this section. Generally, 300 DPI is required for print materials whereas 72 DPI is sufficient for web-only usage.
Image size: If you don't need to crop the image but want to create a derivative with a different size, you can tick the box and create a new image with the desired sizing. Simply select the size(s) based on your preference and click on the button "crop image".
Canvas size: In this section, you can expand the canvas size of the image and create an extra margin around the parameter. Tick the box, select the canvas size of your preference and the canvas size will be extended automatically. Additionally, you can choose the anchor point of the canvas with Anchor. The canvas color is white by default, however, you can select any color you prefer by clicking on a background color. It's also possible to select the transparent background tick box if you want the canvas to be transparent.
Quality: The quality of the crop can be chosen in this section, which will impact the size of the file. There are five options: low, medium, high, very high, and maximum.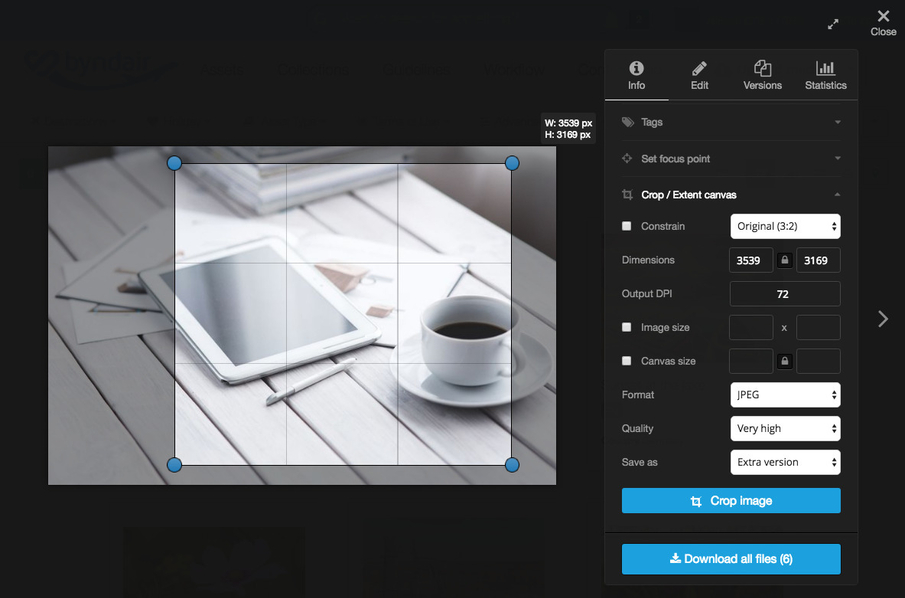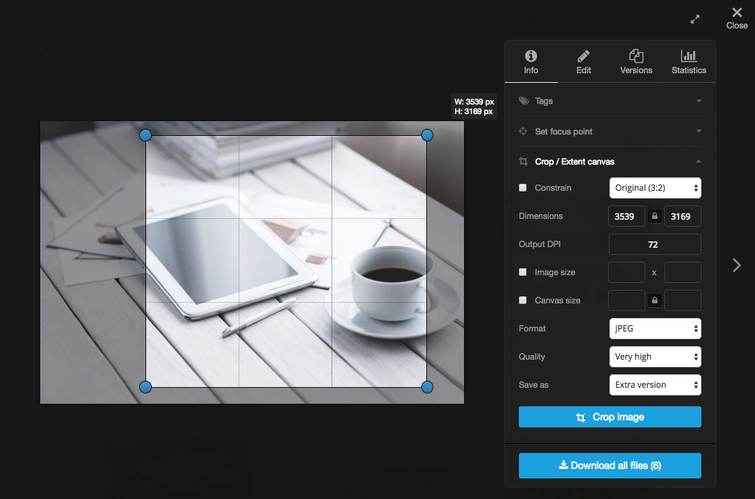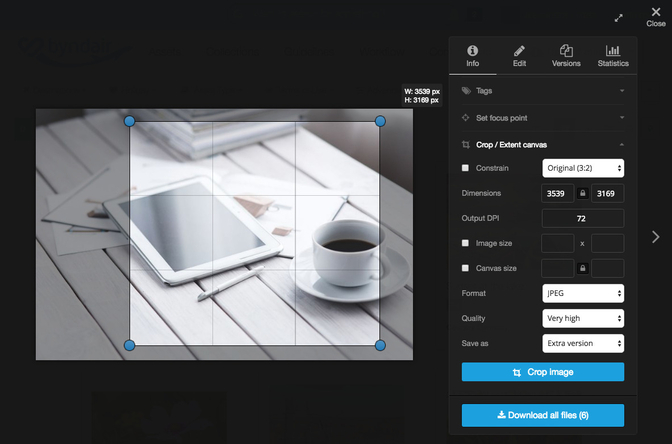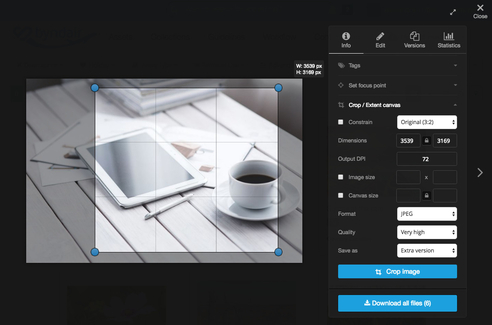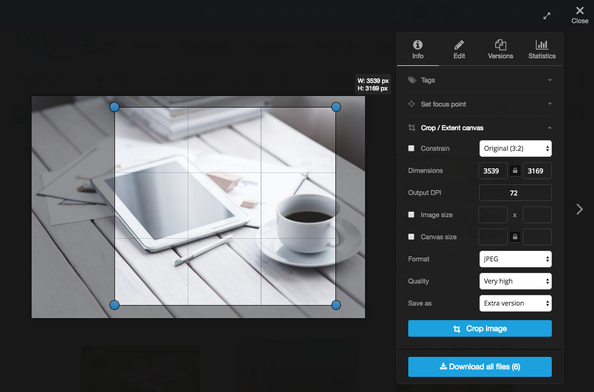 Creative Project Management
(3) Add Coloured Annotations on Your Files
With the help of your Creative Project Management module, you can approve assets easily and quickly.
OUR TIP: Use the smart annotations tool that allows you to add squares, circles, and arrows in different colors to highlight suggestions and make changes even better!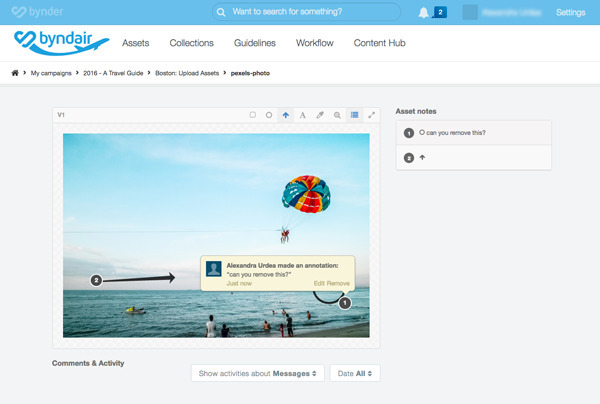 (4) Mark comments as important
Sometimes, users that you're addressing via a comment for a specific job forget about it inadvertently. By highlighting your comment as important, you will make sure that relevant stakeholders won't oversee it and work on the specific task immediately.
Just click the box to mark as important and your comment will be highlighted once posted.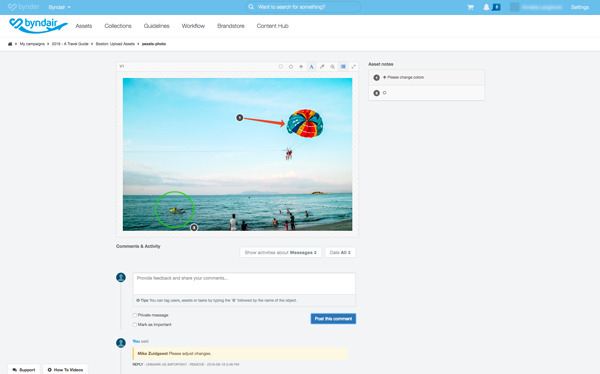 (5) Reorganize your job columns
Another very cool feature that may have faded into the background is the possibility to reorganize job columns within your Creative Project Management module.
To make changes, click on edit campaign and manage job columns. Here, you can easily add new job columns; reorganize the structure of all job columns, or delete existing single columns.
That way you will keep on track of each job and stay in control over it.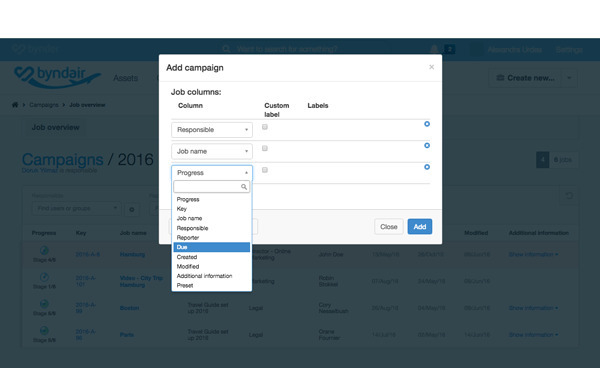 ---

---