Gearing up for Boston TechJam 2016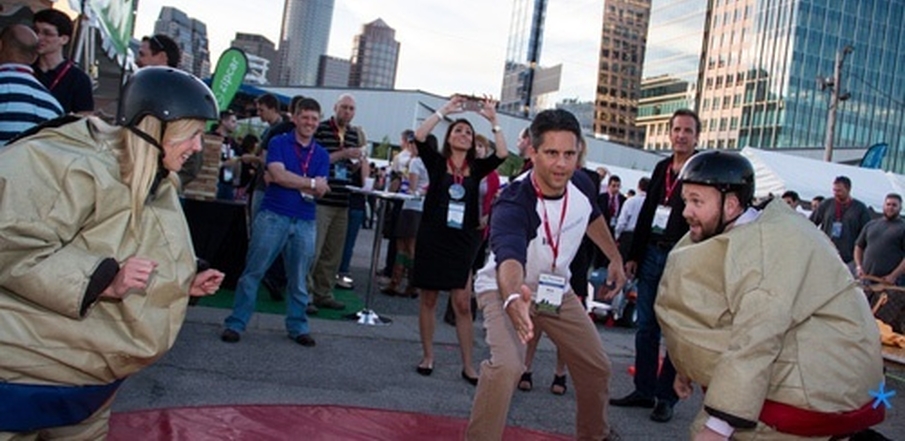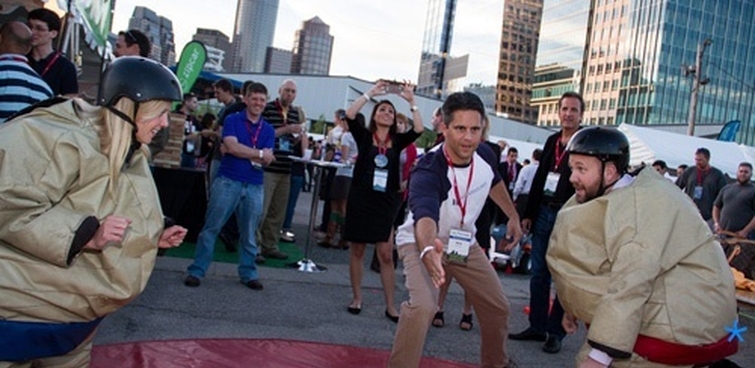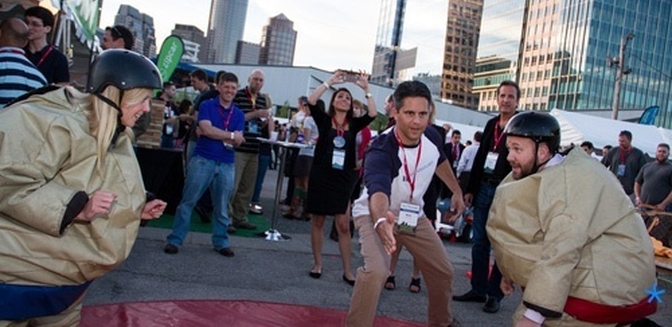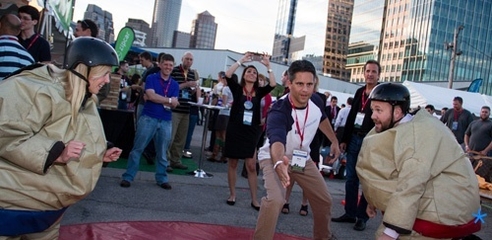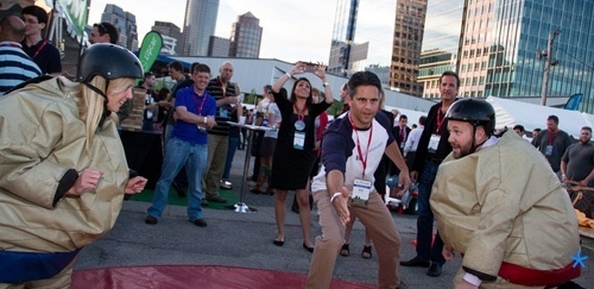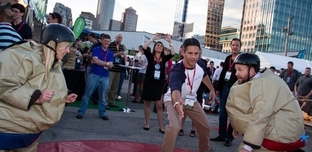 This Thursday, the Bynder Boston team will be attending and exhibiting at Boston TechJam 2016. We have a few tricks up our sleeve for our exhibit space and we're excited to connect with the Boston Tech community, but beyond that, as first timers we needed some more info to paint the full picture leading up to #BTJ2016.
We caught up with TechJam co-founder Christine Nolan (@C3Nolan) to walk us through the story of TechJam and help us get the most out of what should be an outstanding day in downtown Boston.
1. What was the inspiration for TechJam? Was there a single "a-ha" moment or ongoing conversations?
My co-founder, Mark Lorion, was traveling to California and New York frequently. The more he travelled, the more he came to appreciate the sense of community, closeness and camaraderie that we have in Boston. The tech community wants to help each other out. It's one thing that makes us unique and gives tech companies here an advantage. When we looked around Boston, we saw lots of networking events that focused on particular industries, or technologies, or even company stage. Yet for the size of our region, we lacked a program or event that brought together everyone from every corner of our innovation economy to celebrate us all being part of the same community. It's a way for everyone to unify for a day, meet new companies, trade ideas, exchange recommendations for local service providers, or just have fun being part of something bigger than any one individual.
2. What's been great that you kept year over year?
The "setting", not the location. Year one we were in a parking lot that no longer exists in the Seaport district. Our goal is to make sure the setting - a casual, fun environment that allows people to interact, make connections and learn - remains the same. It's always been outside too, the outdoor block party experience brings something new (and a bit risky in New England weather!) to the day.
(Note: here's the June 16th weather in Government Center + parking information)
3. What is new this year as you've grown and learned more?
The biggest change this year was making it an 18+ event. We understand that students are a big part of building our tech ecosystem. They've asked to be part of it in the past, so we've responded and are welcoming students to come meet the tech ecosystem and learn. TechGen, a local community organization, is hosting Urban Beach at TechJam this year, a place for the students to meet at the event and have fun! Don't worry though, Harpoon will still be served for our 21+ attendees!
4. What percent of attendees, roughly, are exhibitors?
TechJam is a great opportunity for companies to come together as a team and celebrate. We have companies that bring more than 100 employees! This year we have nearly 100 companies exhibiting but last year we had more than 700 companies represented overall.
5. How would you like to keep growing it? Will it always be at Government Center?
The City of Boston has been a terrific partner and we look forward to working with them to make sure the event continues to evolve and meet the needs of the tech community. Once #BTJ2016 is behind us we will meet again with the community, and take a look at what should be done/changed to make sure it continues to be the top innovation block party in town and across the country!
(note: check-in for attendees is on the City Hall side near the Bill Russell Statue, not the Cambridge Street side near the Bowdoin T)
6. Should we tweet @bostontechjam, @massltc, both?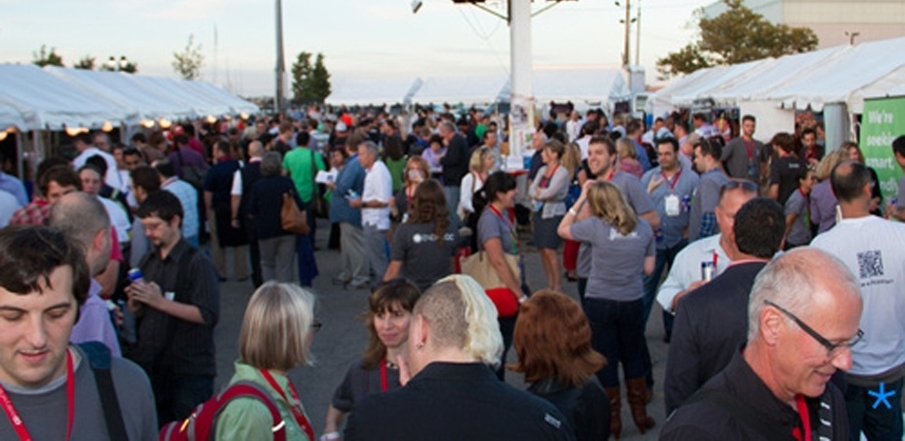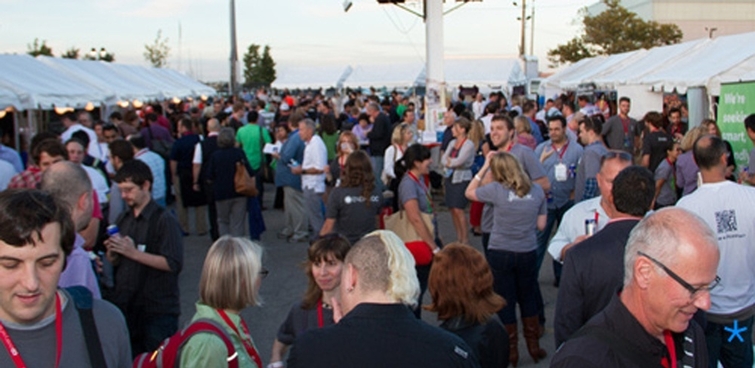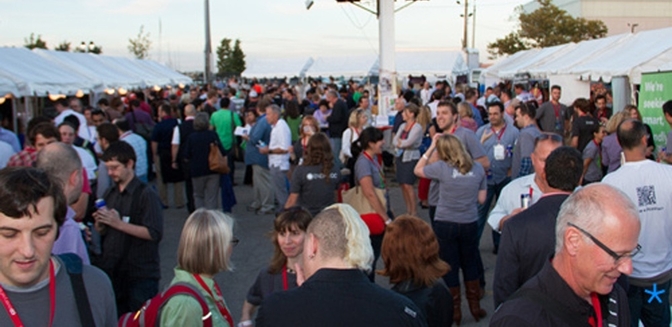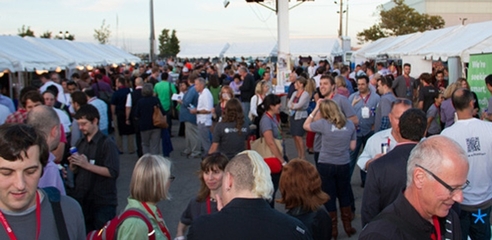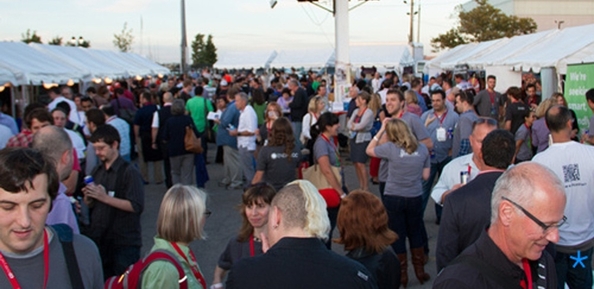 7. It would be a shame if a company attended and they didn't _____ ?
Didn't meet someone new that can help them move their idea, project or company forward.
8. What else should we know?
We are close and the buzz around TechJam is building! From tech to food trucks, Bad Rabbits and weather forecasted at 75 degrees and sunny, get your tickets soon, before it sells out! https://www.masstlc.org/bostontechjam2022/
Thanks again to Christine Nolan for sharing all that information. Looking forward to seeing everyone Thursday. Stop by our space for a free iPhone charger!
---
---