How does branding automation create value for your brand?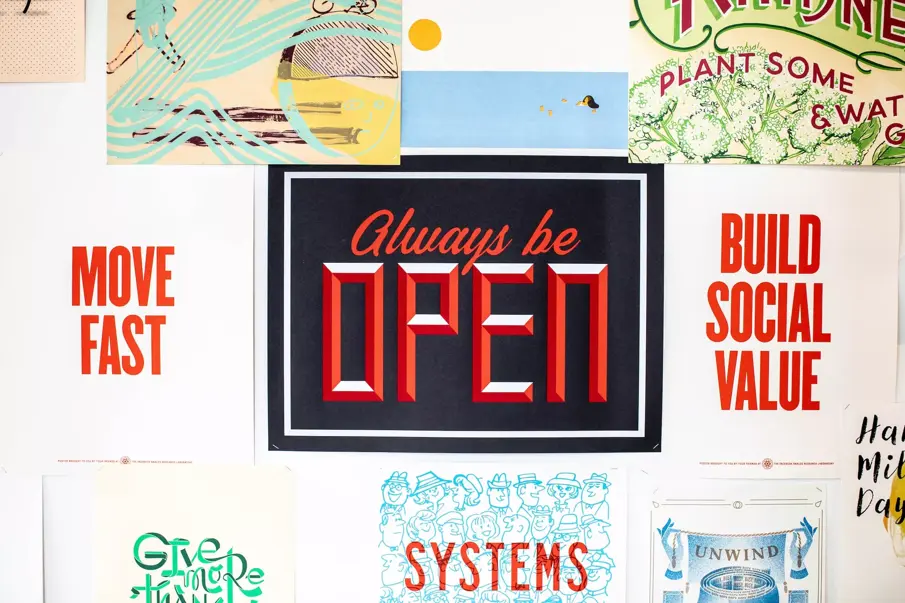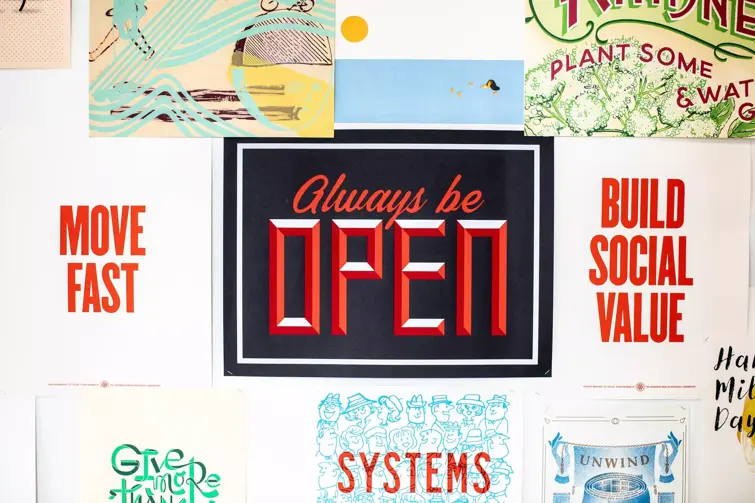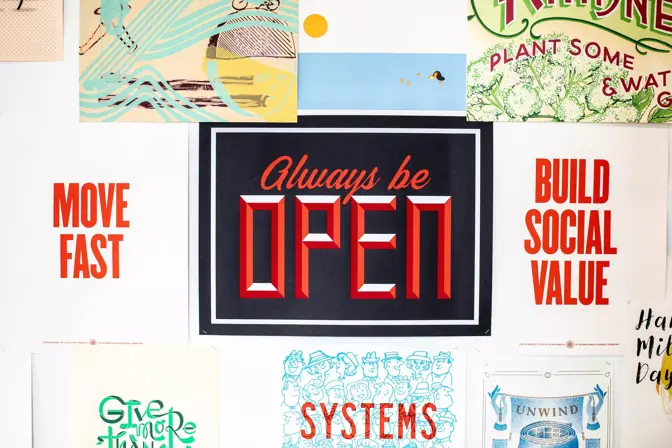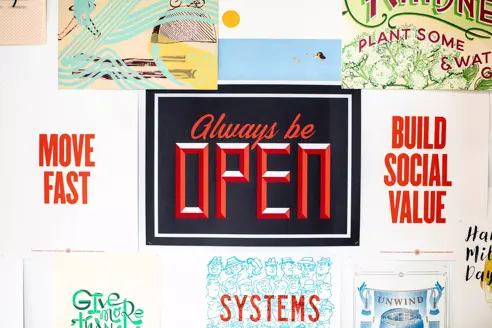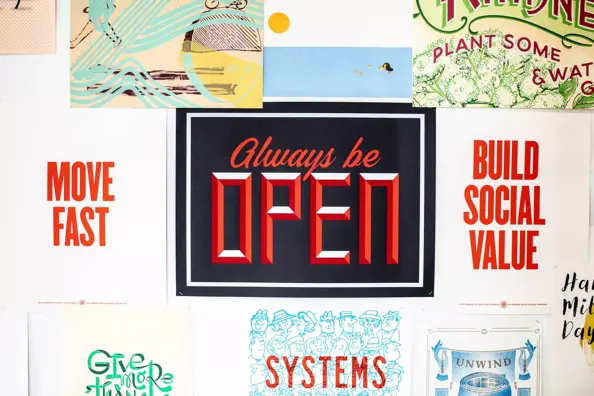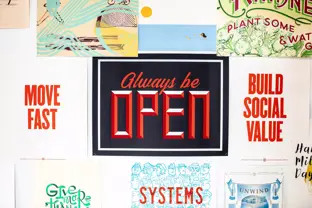 Branding professionals spend a huge amount of time ensuring consistency of brand assets throughout the entire content lifecycle. This is because in each stage of the process—content creation, cultivation and consumption—various tools are used. Imagine if you could close this loop, have control of the entire content lifecycle, and in doing so, achieve end-to-end brand consistency.
That's where Branding Automation comes in—the next step in online brand and marketing management systems. Branding Automation software provides brand managers with the toolkit necessary to scale up their branding and stay in control of all brand-related content. Take a look below to find out how a Branding Automation solution creates value for your brand:
Brand flexibility
Eliminate duplicate content and reduce time to market for creative content
Review and approve assets and manage the creation workflow
Get a real-time overview of deadlines and project progression
Update and modify branded content while ensuring it stays on-brand
Achieve more with less man-hours through streamlined processes
Enable new staff to pick up and transfer projects quickly
Integrate external suppliers into the workflow
Brand consistency
Enforce brand consistency across all channels, publish branded content, and stay in control even after distribution
Link all product-related assets together (product information, packaging, images, etc.) to ensure consistent branding
Feed the marketing supply chain and provide complete, approved and consistent product information to external parties (such as resellers)
Brand management
Provide internal and external team members with a central platform for all brand assets and brand elements.
Facilitate brand consistency and secure brand value with the integration of approval processes into content creation and the provision of smart templates
Brand personalization
Provide a collaborative web-based workspace for decentralized teams.
Adapt existing branded content to local marketing demands with smart templates.
Brand accountability
Allocate budgets for the production of branded content and attribute costs directly
Provide real-time overviews for projects and campaigns and allocate budgets
Track marketing ROI down to individual projects
Track the full process from creation to distribution of content in order to optimize time to market and increase ROI
Brand monitoring
Measure the impact, effect and contribution of branded content across all channels
Stay in control of all brand related marketing communications even after publication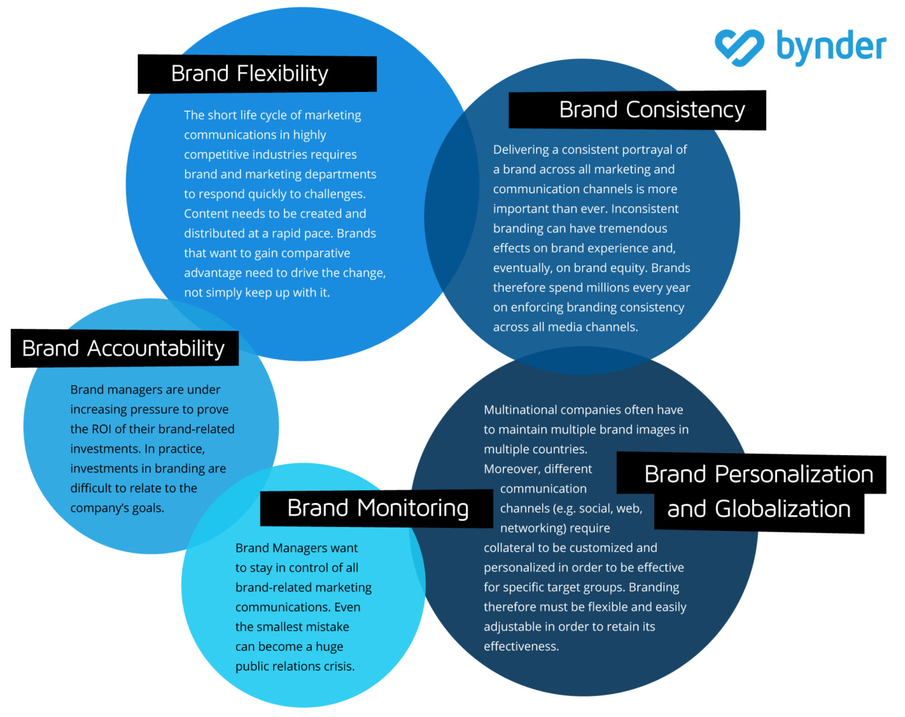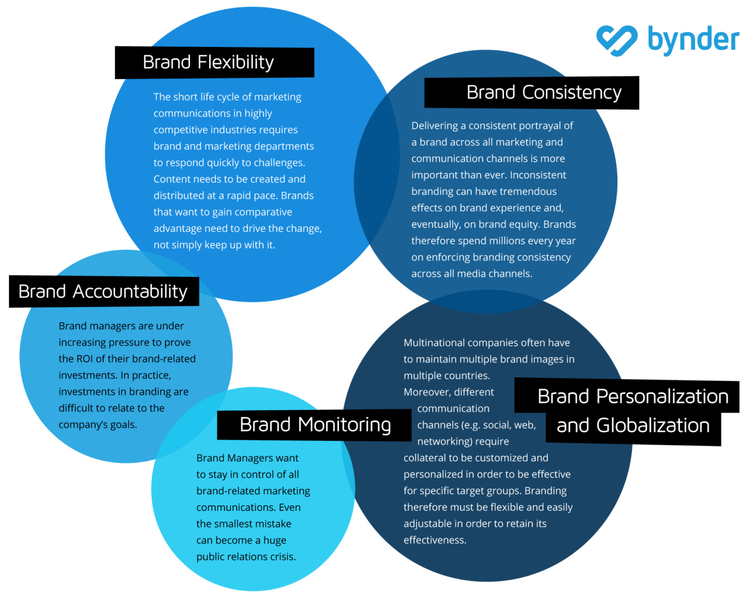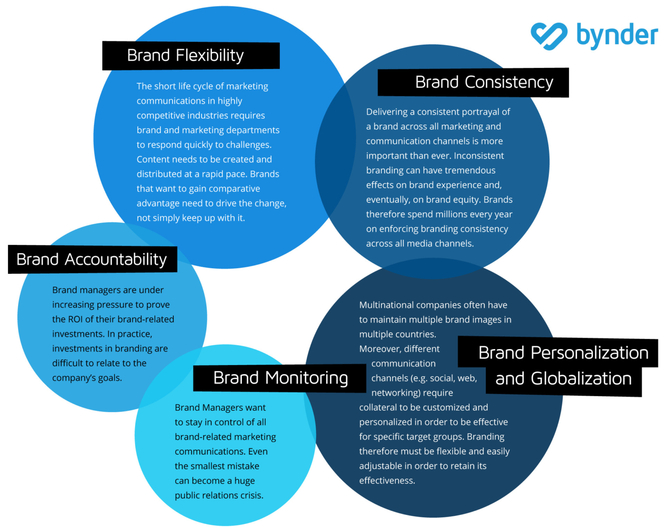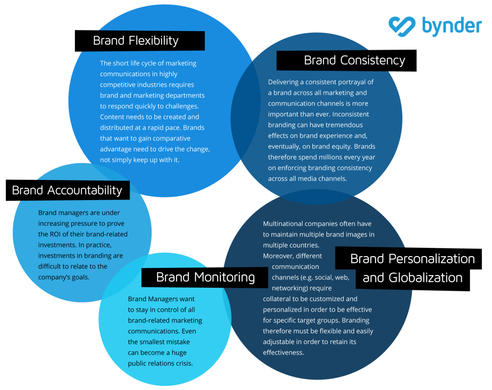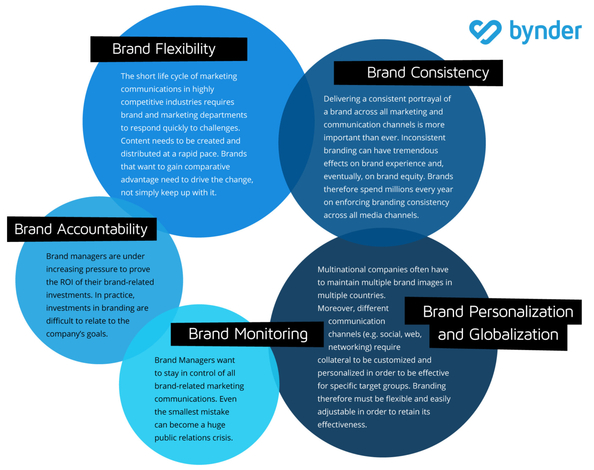 With Branding Automation, branding professionals can bring all of their tools together and control all stages of the content lifecycle in one place—helping with the development and maintenance of a sustainable worldwide brand.
If you want to learn more about how branding automation can boost the value of your brand, check out our AkzoNobel branding automation case study.
---

---