Infographic – Which is the most effective digital channel to reach your customers?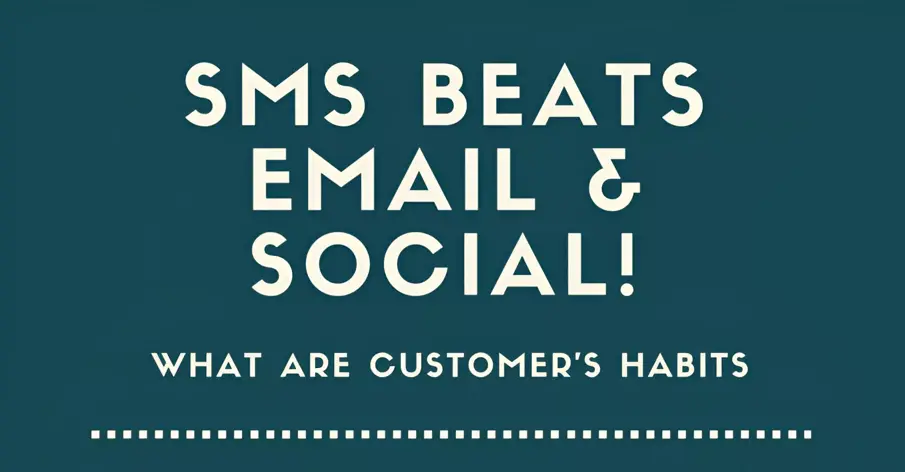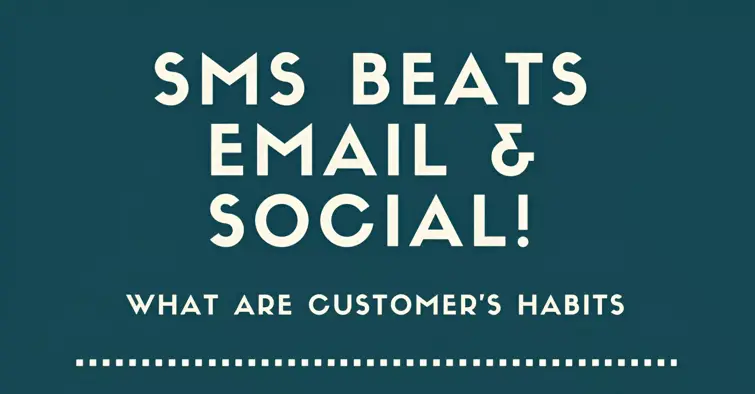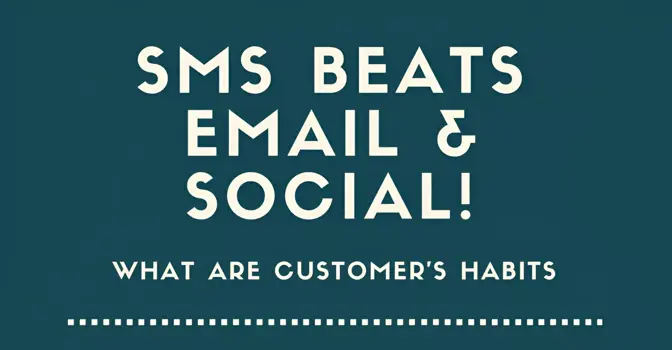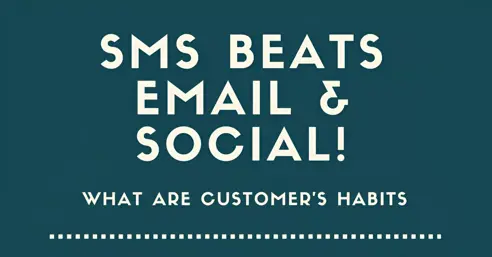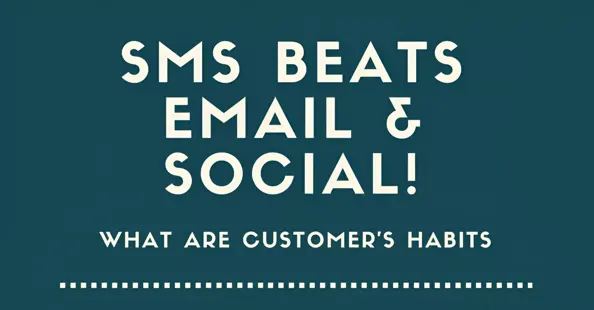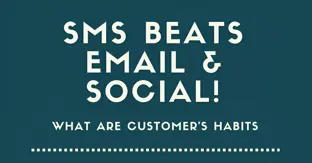 As a marketer, you have so many digital channels to promote your message on. You have the tried and true email, the bonding power of social media, the traditional SMS channel, and more.
With a limited marketing budget, it can be tricky to determine the best strategy to deliver your message at the right moment without being labeled as spam. The only way to justify your marketing budget is to generate a high enough ROI for your company.
So which digital channel is most effective for reaching and engaging your customers?
The following infographic shows how customers use SMS, email and social media. The data shows the performance of each channel in terms of engagement, open rates and coupon redemption.
At the bottom of this blog post, you can view a list of all statistics and references to give credit to the original source.
This is a guest contributed blog post and infographic from Trumpia.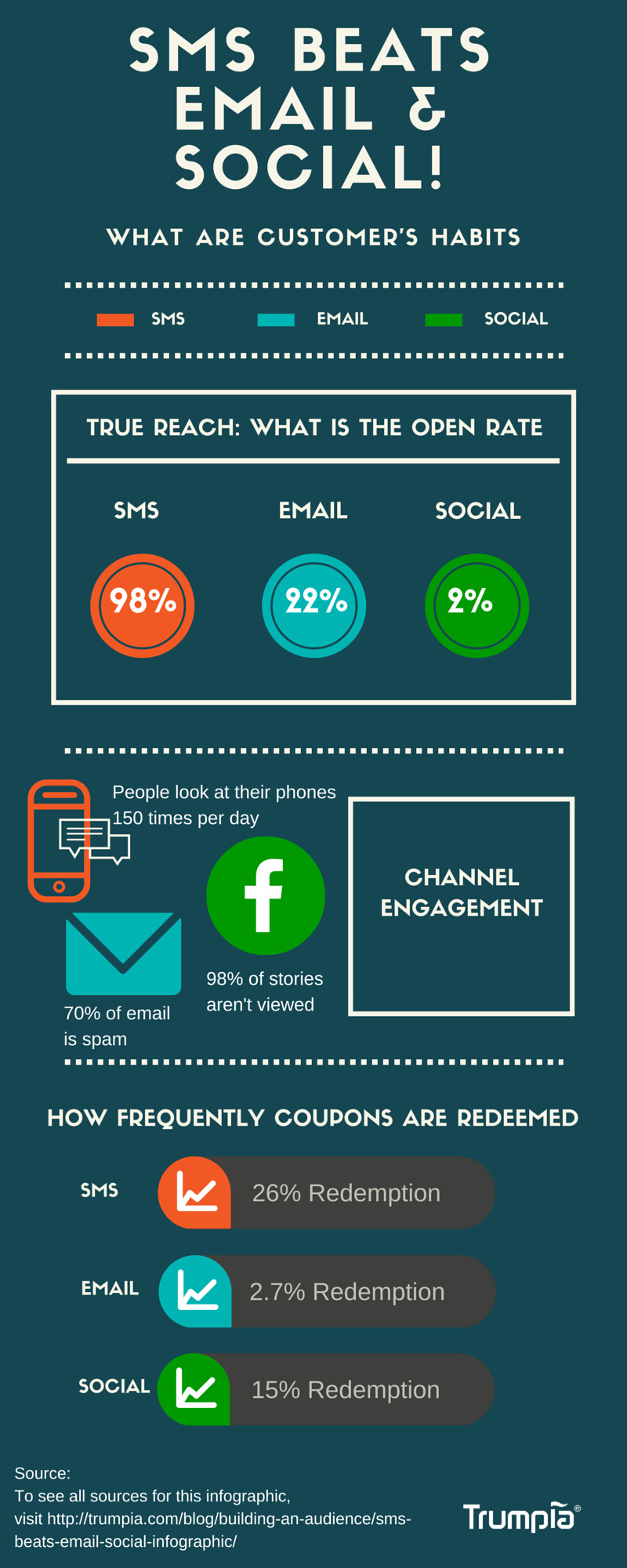 26% of North American shoppers are already using mobile coupons (Nielsen)
Facebook posts get delivered 2% of the time (Forrester)
More Than 70% of Email Is Spam (Mashable)
Average person checks their mobile phone about 150 times per day (Oracle)
The open rate of text promotions/offers is a whopping 98% (Venture Beat)
Compare that to the 22% open rate of emails. (Venture Beat)
15% of coupon usage was found on Facebook (Inmar)
Redemption rates for email coupons delivered through desktop channels is around 2.7% (Point Of Sale)
---
---