4 key takeaways from MarTech Europe 2016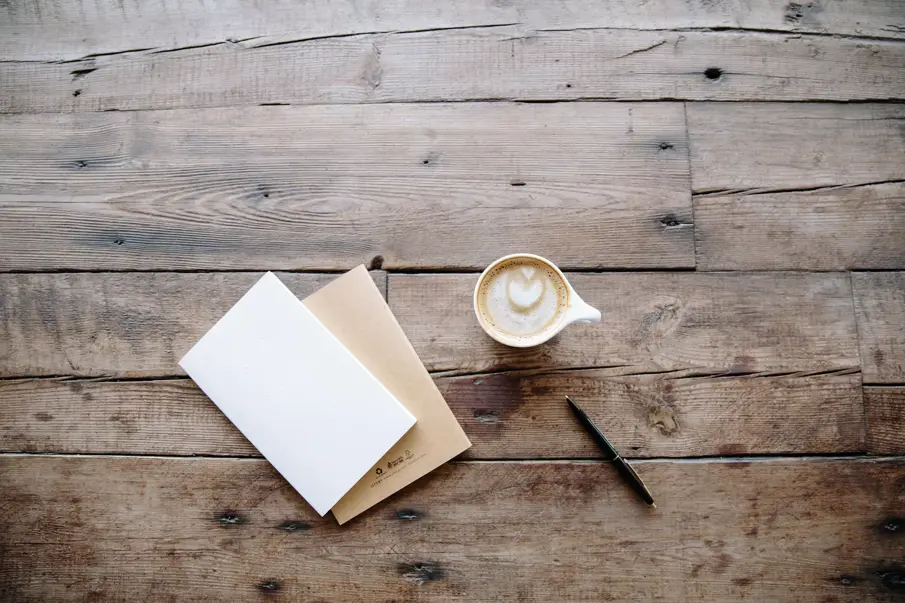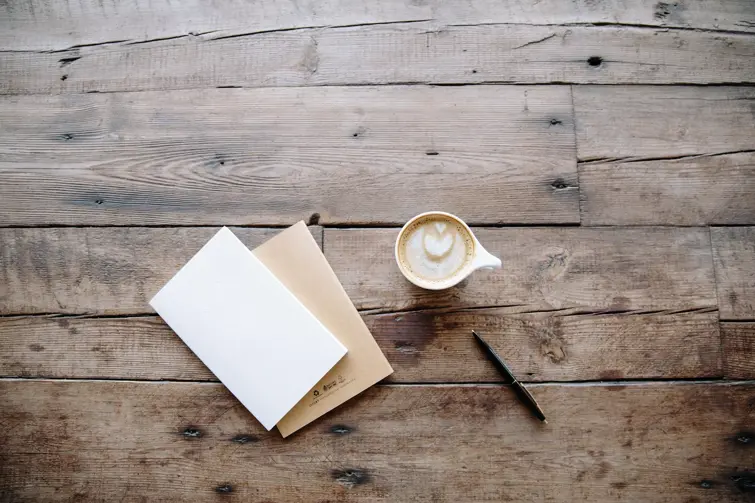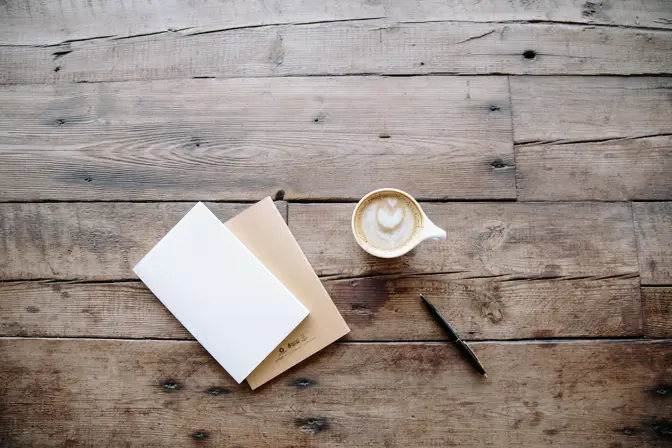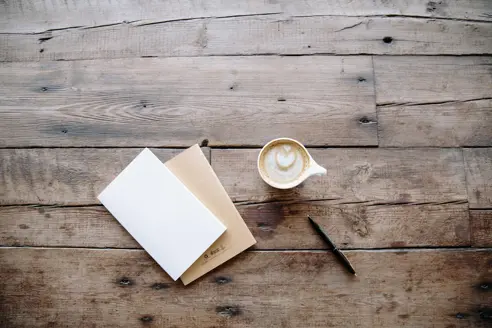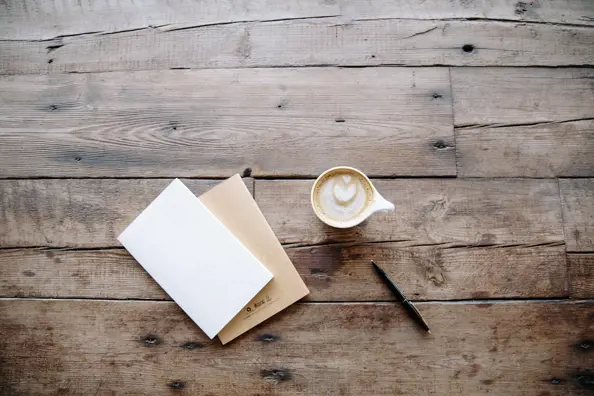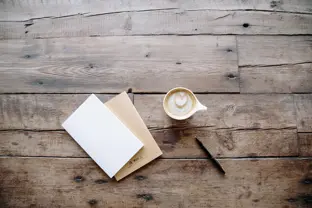 MarTech Europe once again held its European conference in London last week, where hot topics were discussed including the role of integrated technology, agile methodologies and best practices for technology implementation for marketing strategies.
Scott Brinker, leading expert in the field of marketing technology, hosted the conference and set the stage using a Star Wars analogy:
Known for his yearly publication of the marketing technology landscape, and editor at chiefmartec.com, he described how he's seen marketing and IT strategists referring to marketing technology as the solution to all their problems. However, with the increasing amount of technologies available (approximately 3.8k to date), these same people are starting to feel buried under a tech stack that they're finding increasingly tough to manage. This is making it incredibly complex to find, select and implement solutions that drive growth.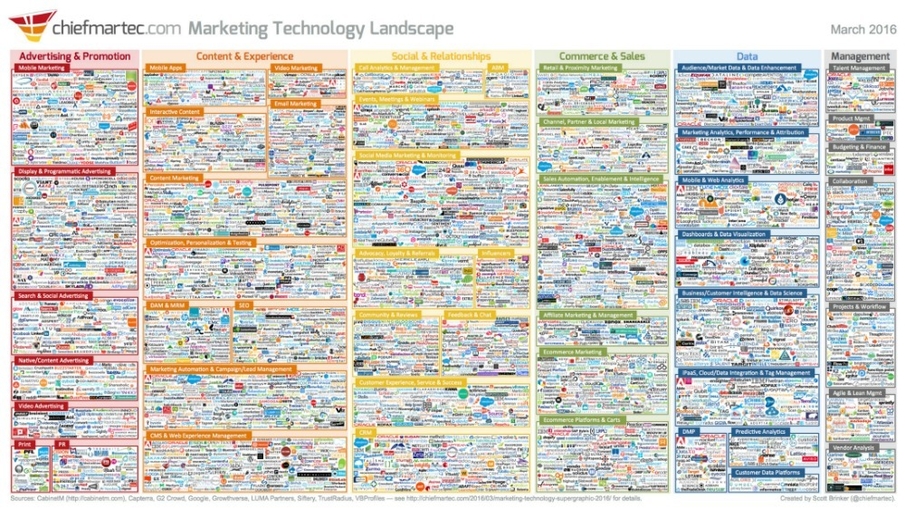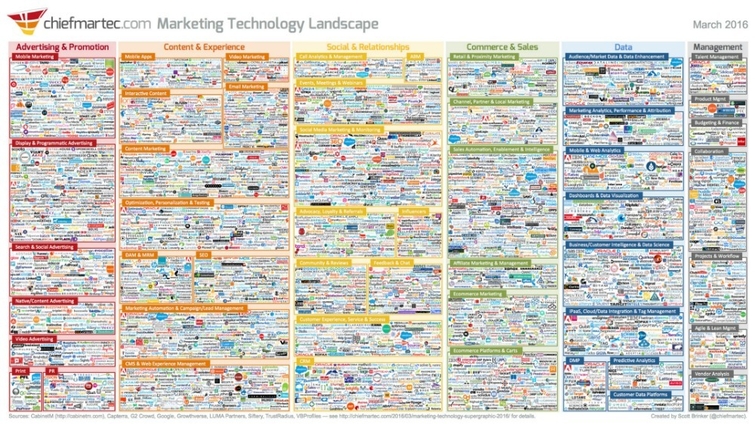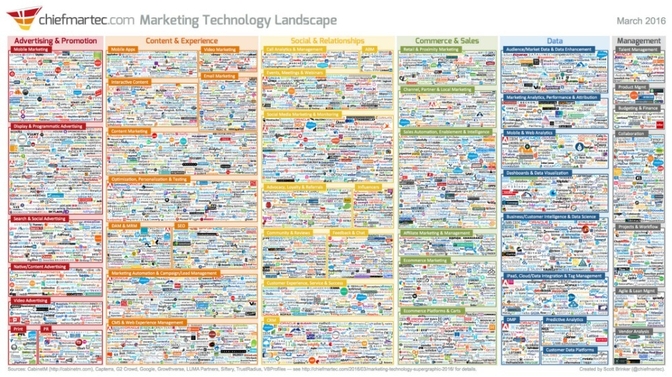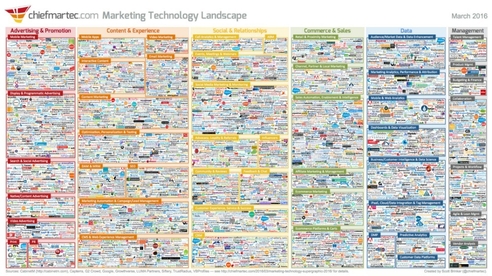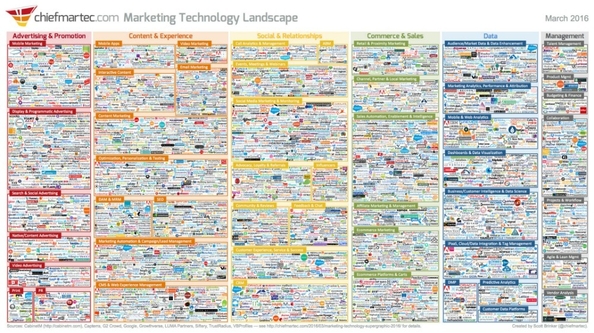 Despite the increasing complexity, these shifts in the marketing landscape have enabled some of the leading organisations to achieve mind-blowing results,that have also yielded key learnings. Fortunately, they shared insights with us at Martech, that we'd now like to share with you.
Martech is not the end goal, it's an enabler to strategy
The technology itself is not the end goal and it will not solve your problems. The technology will only be useful if the strategy for using it is clear.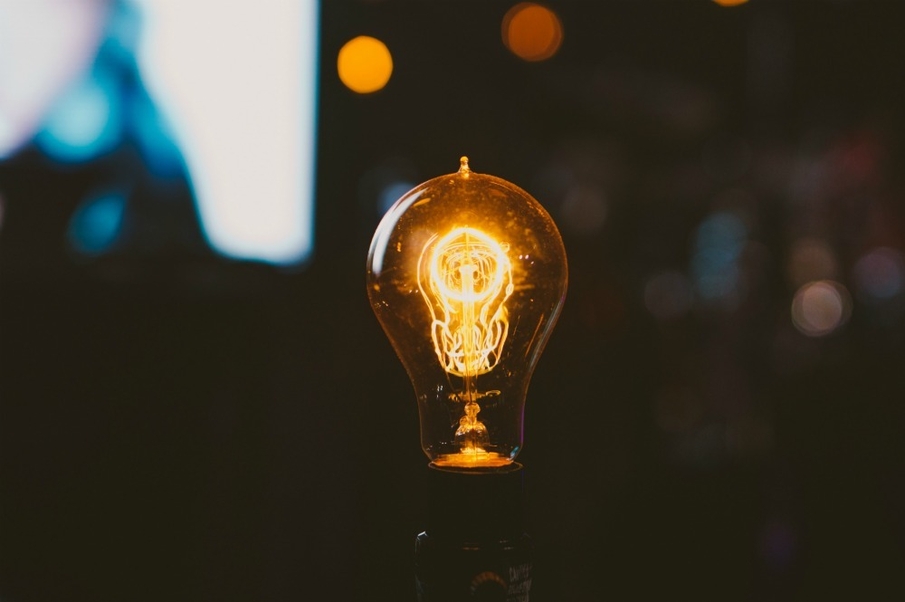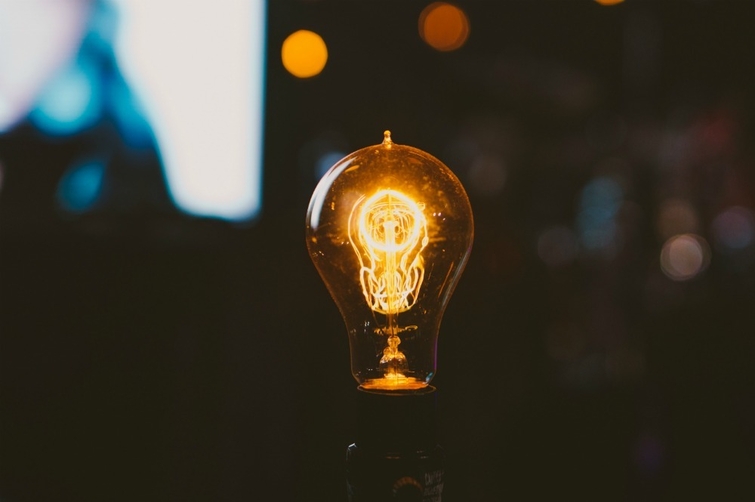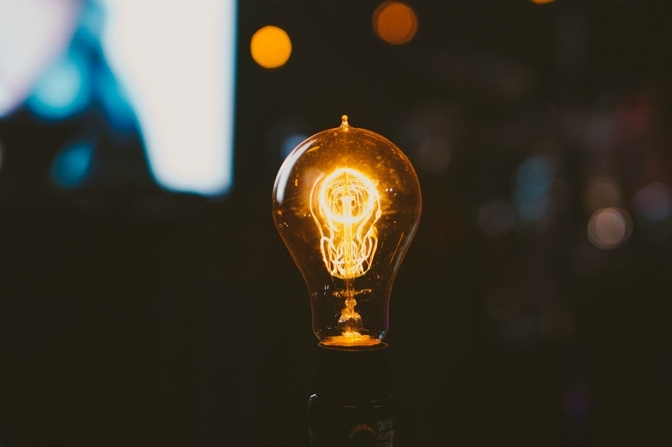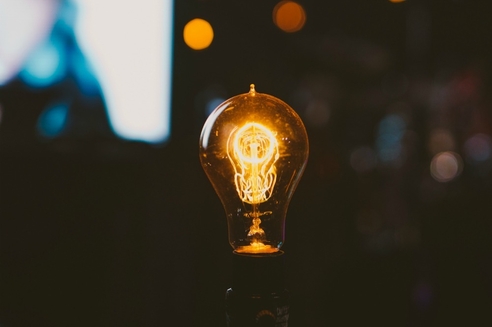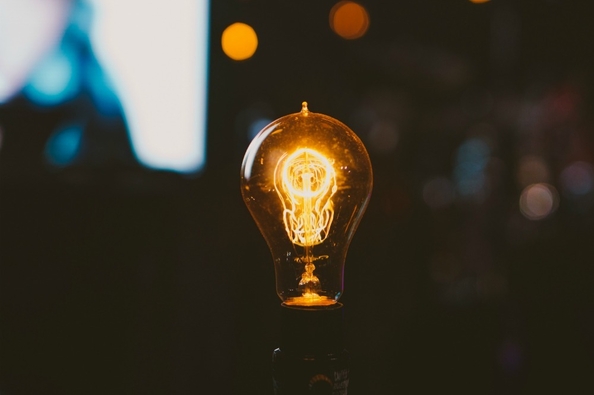 To find the solution that meets your needs, you need to understand the business objectives and how the technology matches your organization. Whether you're contemplating software X to carry out email marketing, or product Y to streamline processes internally, the strategy behind the choice should be evident and measurable. This means that to leverage the technology's capabilities, you'll need to fully understand where your organization is going and how the technology can support it.
Consider these examples of strategies, the steps you would need to take and the solutions you might want to look into:
| | | |
| --- | --- | --- |
| Strategy | Steps/Requirements | Solution |
| Increase market share in main markets | Increase your brand's recognition in your existing market | Find a solution that helps you go-to market faster than your competition and that helps you measure the impact against your KPIs |
| Enter new markets | Equip your sales force with all the materials they need to establish your brand's presence | Look into solutions that help you streamline collaboration and that enables these brave warriors to work autonomously but with the utmost support from the main office |
| Generate more value for your customers | Understand what your existing customers think, what they need want and also how you can market your solution to new customers | Acquire analytics and insights tools that help you understand your customers. Once you've done that, serve the relevant experiences through your marketing channels to build trust and loyalty to your brand |

Integrated best-of-breed vs a suite solution
Based on a Walker Sands report published on the day of the conference, a major trend was highlighted: Almost 48% of marketers have built best-of-breed tech stacks, rather than focusing on a single point solution.
This sentiment was echoed by panelists from Marketo, Adobe, Salesforce and Oracle, who all stated that their offerings are evolving towards becoming 'open' to complementary technology, allowing them to fit better in their customer's IT ecosystem.
A lesson for marketers: after defining your strategy, look for technologies that can integrate into your existing (and future) tech stack so that you can better manage your marketing initiatives across every touchpoint, without creating data silos or losing track of where your customer is along their journey with your brand.





Best practices in implementing martech throughout your organization
The alignment between marketing, sales, customer success, IT, legal, finance (ie. everyone) is key for successful implementation of any marketing technology. To get everyone on the same page, Jason Heller, from McKinsey & Co recommends you to mobilize all cross-functional leaders to get them aligned with your strategy.
Finally, setting a "Transformation Agenda", as presented by Vishnu Indugula & Vineet Bhalla in Unilever's case study, will help your business roll out changes in a way that will have a positive impact on your organisation's openness to new technologies.
Remember: In theory, practice and theory are the same. In practice, they are not.
Agile marketing
Ceri Jones, VP of Global Marketing at Basware Oyj, gave a presentation on Performance Marketing: A Data-driven Journey to B2B technology marketing, where he boldly said:
Waterfall does not work for the modern marketer.
The waterfall methodology, where the product design process is sequential and non-iterative, is not a model that realistically fits in the real-time marketing that exists today.
The modern marketer needs to be faster, produce more content and deal with an array of solutions, channels, and audiences now more than ever before. This, in addition to hitting, measuring and reporting on successes, while always having real-time understanding what the customer needs and where the market is going.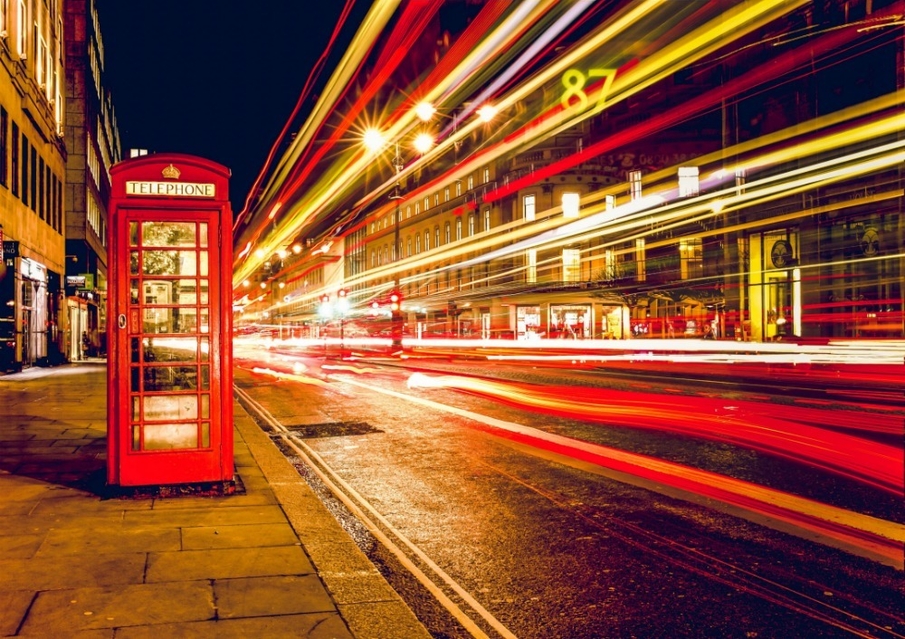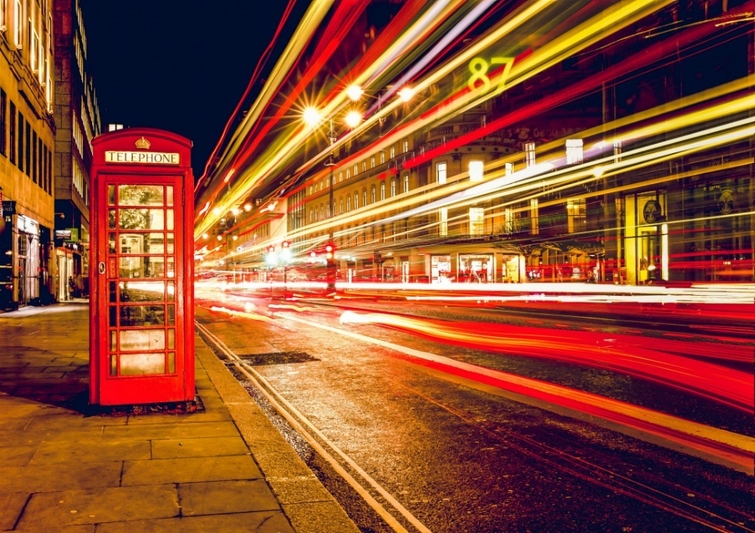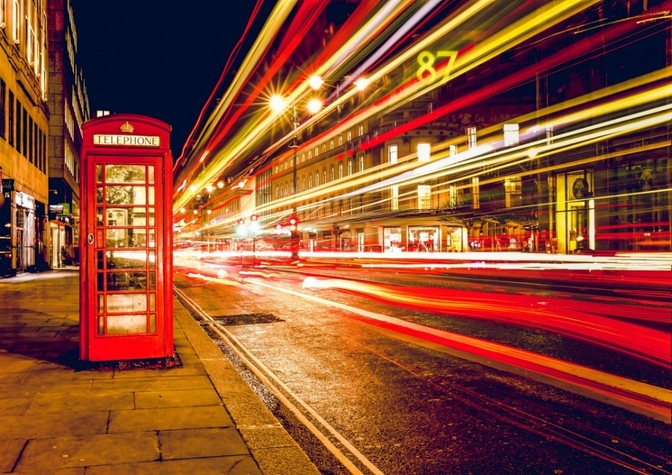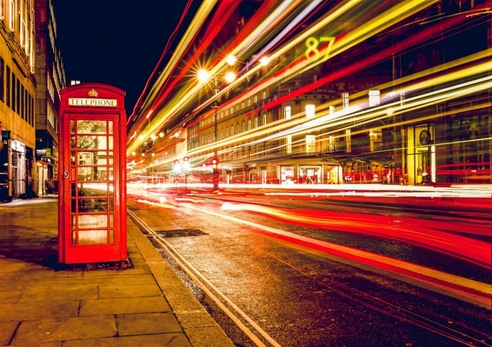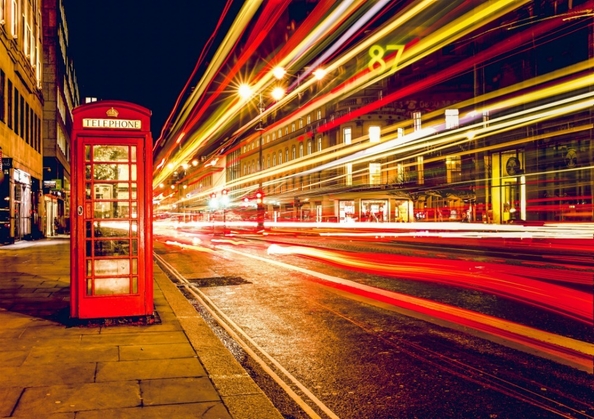 With of all of these elements, marketers can't afford to sit still while they collect the information, get the approvals and execute marketing initiatives to drive business growth. Because of this, companies are shifting towards agile marketing methodologies, which allows marketers to execute, learn and iterate faster, however the challenge primarily lies in implementing the agile marketing methodology and mindset. Fortunately, companies can already start putting the wheels in motion to provide their teams with the technology that helps them create, collaborate and execute faster, in order to keep their brand's competitive edge.
All in all, there was one common factor throughout all the presentations: in the fast-moving world of marketing, the tech landscape is an enabler, but the customer experience is the ultimate end result and differentiator from one brand to another. If you are able to define a strategy, get the right solutions in place and remain flexible, you'll be in a good spot to think about how you can use marketing technology that will set you up for success as a modern day marketer.
Make 2017 a success and find the suiting technology that supports your marketing strategy:
---

---