Customer spotlight: LeasePlan delivers an 'any car, anytime, anywhere' service with Bynder's 'any asset, anytime, anywhere' solution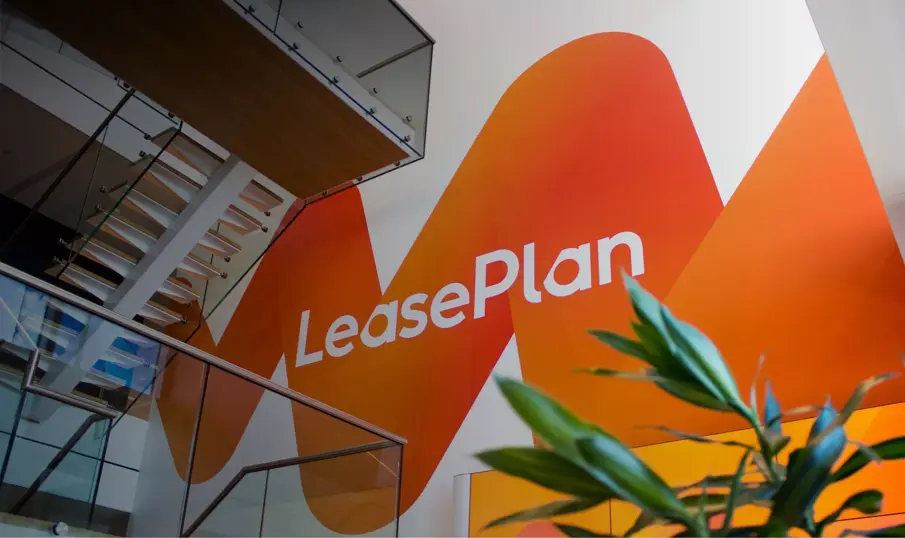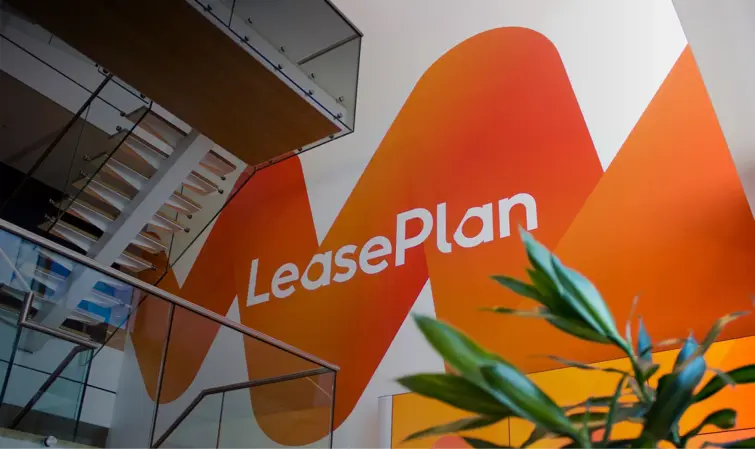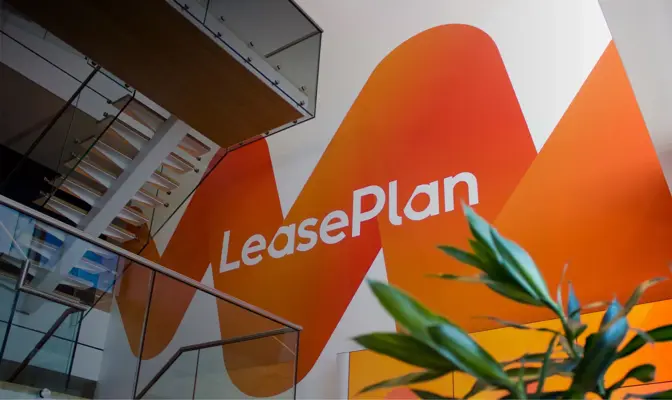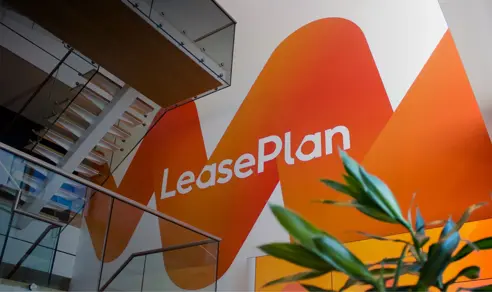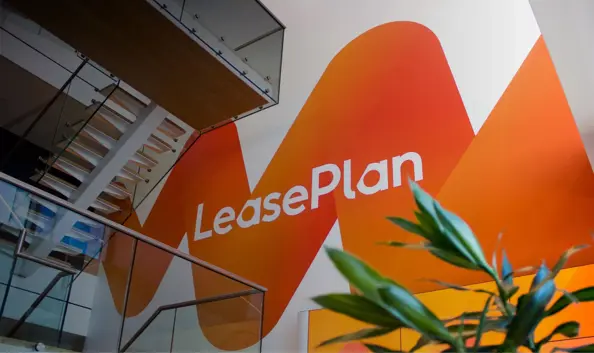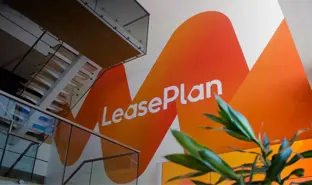 With over 50 years of experience, LeasePlan is a global leader in the Car-as-a-Service market, providing an 'any car, anytime, anywhere service' to customers in over 32 countries. A complete end-to-end service, LeasePlan purchases, funds and manages vehicles for its customers across the globe—with a fleet of roughly 1.8 million vehicles under management.
LeasePlan's global marketing team is headquartered in Amsterdam, but their operations are supported by 32 regional marketing teams spread in just as many countries.
Inevitably, having to collaborate and communicate with so many different teams worldwide comes with its challenges. Customers expect a consistent customer experience—whether a customer is leasing a vehicle in the Netherlands or New Zealand.
As their business grew both in size and scope, LeasePlan needed a solution that would ensure their global marketing content and campaigns were unified, controlled, and consistent. And this is where Bynder came in.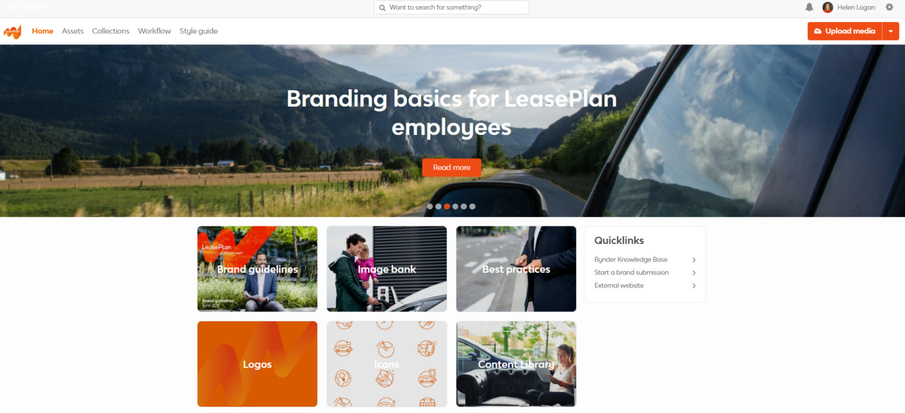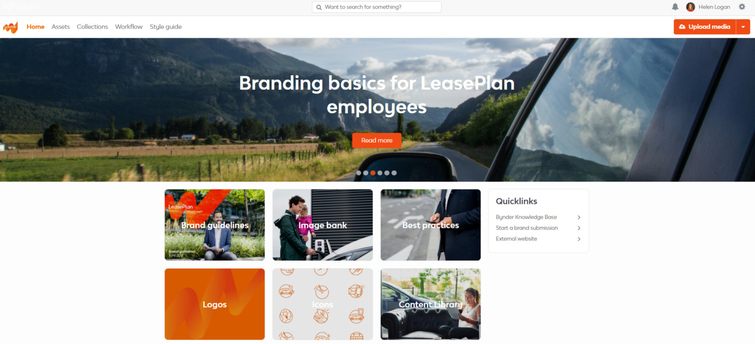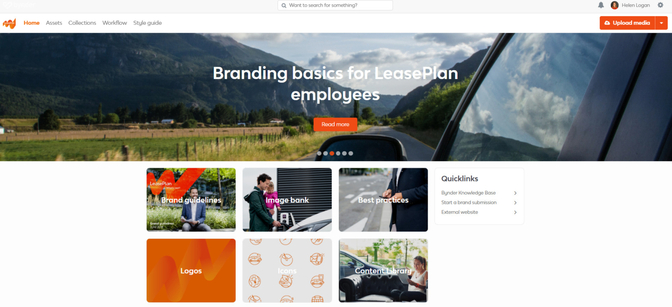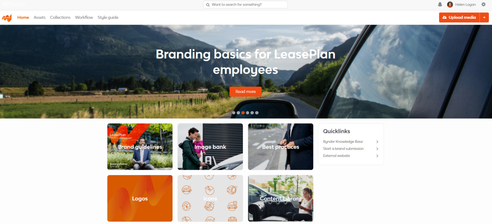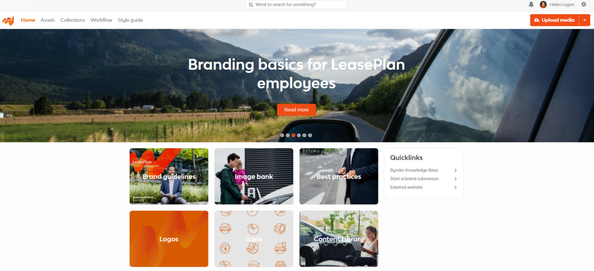 Some context
Prior to Bynder, LeasePlan used another DAM solution, but it was becoming unfit for service as they scaled both their team and marketing efforts.
For the core marketing team in Amsterdam, it was their job to ensure all regional marketing efforts met the high standards they expected—but of course they wanted to enable self-sufficiency for regional marketers, and not micromanage them every step of the way (which was frankly impossible with employees numbering in the thousands).
Yet with their previous DAM, it was a challenge to track users within the system, making it difficult to control how brand content was being leveraged worldwide.
Ultimately, LeasePlan wanted a solution that could protect their brand image, shorten time-to-market of brand campaigns, and encourage closer collaboration on global marketing efforts.
We have thousands of assets stored in Bynder that are accessible to our staff by simply logging in to the portal—no VPN or server folders needed. Now everyone can easily download up-to-date images in their desired format for the channel they need it for.
Helen Logan
Marketing Operations Consultant at
LeasePlan
Enabling marketing that's fit for the fast lane
It was clear that LeasePlan weren't just looking for a place to store and share assets: they needed a single space that enabled smooth sailing of brand campaigns, while having control over how branded content was created and distrIbuted.
So how did Bynder help achieve this?
An intuitive asset library that centralizes all their brand and marketing assets in one place, so their team can easily find, use, and share accurate, up-to-date collateral for campaigns
Creative project management for bringing their 32 marketing subteams into one collaborative workspace, providing much-needed control and coordination for tracking, reviewing, and launching marketing campaigns with consistency, and in record time
Interactive, easy to understand brand guidelines which the core marketing team can use to control and convey how the LeasePlan brand should be communicated, including a style guide on creating brand assets for colleagues
Simple, secure sharing via Bynder Collections, so single or groups of assets, regardless of size, can be sent quickly via a safe, secure Redirect URL link. And with the ability to tailor access to specific people, and for a pre-set time period, there's much more control over who has access to what (and for how long)
Bynder really helps our brand messaging to stay consistent across our 32 regional teams around the globe, so we're always confident that the message we put out is exactly how we want it.
Helen Logan
Marketing Operations Consultant at
LeasePlan
You've read the highlights; now see the full Bynder x LeasePlan story here
Over 1500 brands rely on Bynder to boost their branding efforts: from brand consistency and closer collaboration to centralizing assets, we have a tailored solution to fit the needs of each and every customer. Why not see what Bynder can do for you with a free demo?

---

---