The most anticipated slide deck of the year is here.
5 marketing opportunities from Mary Meeker's 2017 trends report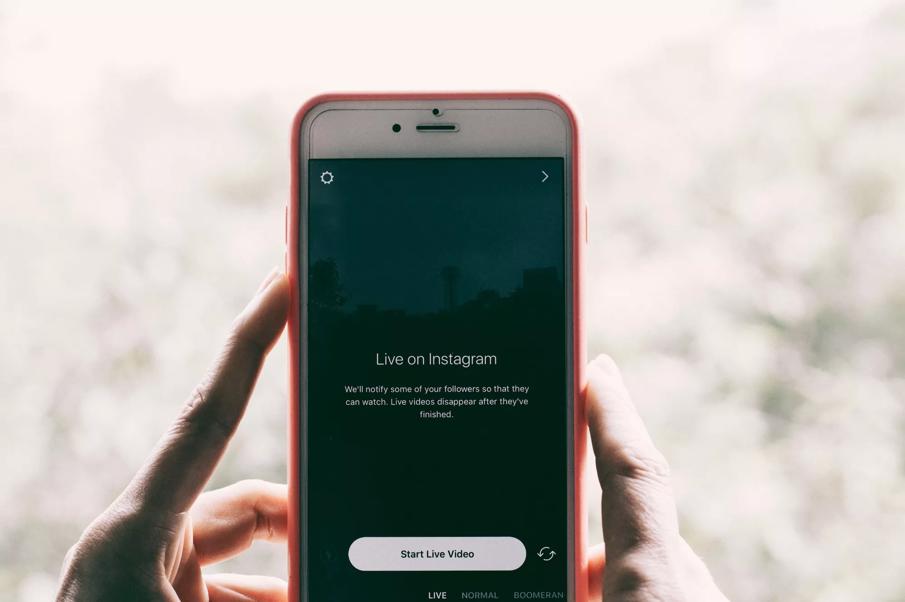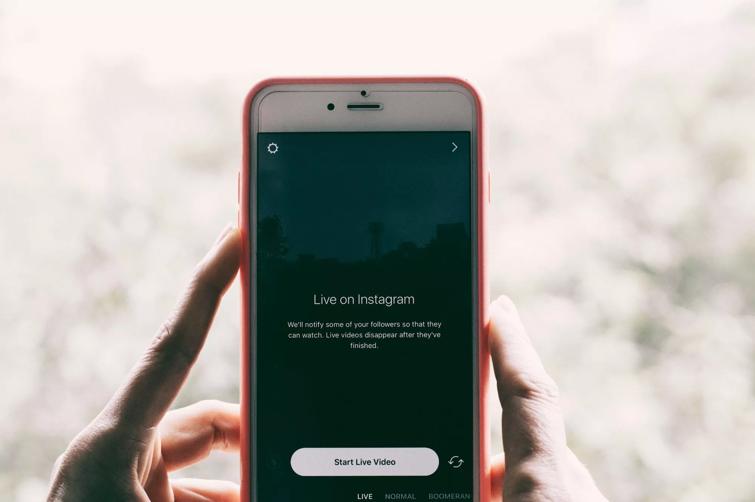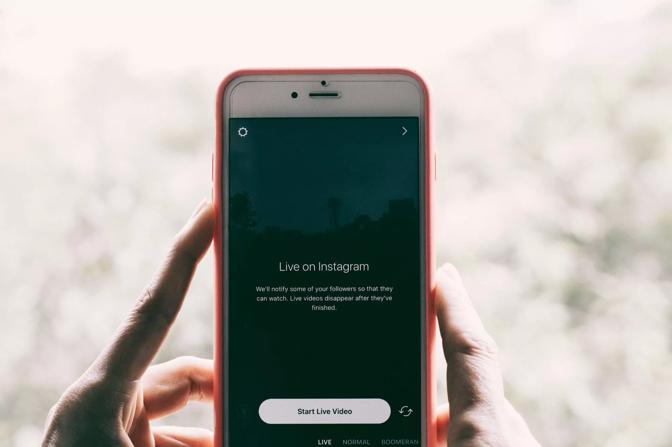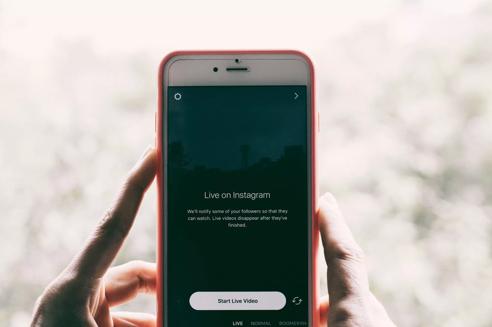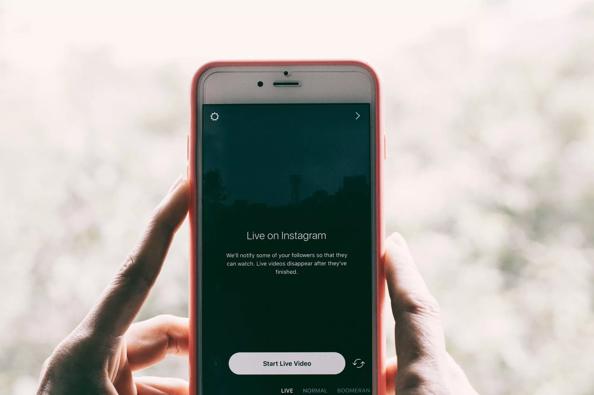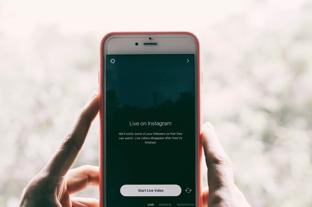 KPCB and Mary Meeker's annual internet trends report compiles the most extensive research on the state of the internet economy, including global user trends, advertising, e-commerce, gaming, online media, digital health and much more.
For marketers and advertisers alone, the report reveals some key insights into user behavior, mobile usage, and global ad spend. We've gone through all of Mary Meeker's 355 slides, picked out the biggest marketing opportunities and presented them below in small bite size chunks. If you want to dive into the whole report, we've embedded the slideshow at the bottom of this post.
1. Experiment with incentive-based ads to increase acquisition
It comes as no surprise that people still don't like pre-roll ads. But Millward Brown's AdReaction Video study found that incentive-based and skippable video ads drive positive interactions with users. When respondents were asked about their attitude towards different formats of video advertising, 68% viewed mobile app rewards positively. Social click-to-play ads and skippable pre-roll ads were also viewed positively by 52% and 51% of people respectively.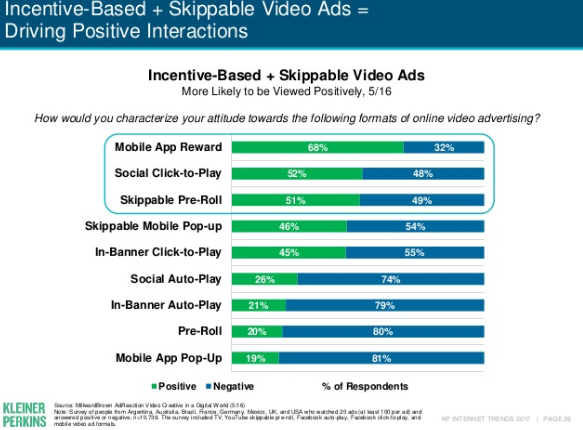 The opportunity? Adopting an incentivized ad model which rewards a user in exchange for completing an action—such as installing an app or signing up for a newsletter—might bring better ad engagement and drive results. Rewards can vary from virtual currency to an upgrade or discount on a product or service.
2. Build mobile games to maximize user engagement
In an era of perceived disengagement, digital engagement is actually on the rise (see graph below). With an average of 51 daily minutes spent by active users, video games are the most engaging form of social media. "It demands your attention in ways nothing else will will," Mary Meeker said during her presentation.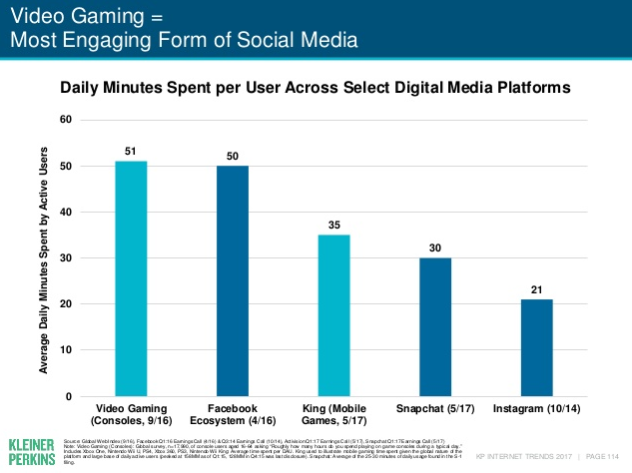 So, is there an opportunity for brands in the gaming space? Definitely. Dutch airline, KLM has already launched two 3D freemium strategy games for mobile, Aviation Empire and KLM Jets, that let players experience what it's like to manage an airline. More recently, Snapchat introduced "filter games", allowing brands to create native games inside the app. Branded games have the potential to drive a much deeper, more interactive experience with a brand than most ads.
3. Leverage user-generated content to drive higher engagement
Mavrick's Facebook user-generated content benchmark report discovered that user-generated content featuring a brand drove 6.9x higher engagement than brand-generated content.
The opportunity? Follow in the footsteps of "emerging retailers and crafty big brands" and find a way to make user-generated content through social work for your brand. Not only does this have the potential to increase engagement, the consumer is also playing the marketer, meaning you won't have to dig deep into your ad budget.
4. Use messaging apps to provide prompt customer service
While this might seem like an obvious one, with many companies now using social media for customer service, businesses still struggle to meet customer expectations. A recent Ovum report found that 60% of consumers want easier access to online support channels, while 53% want faster agent response times.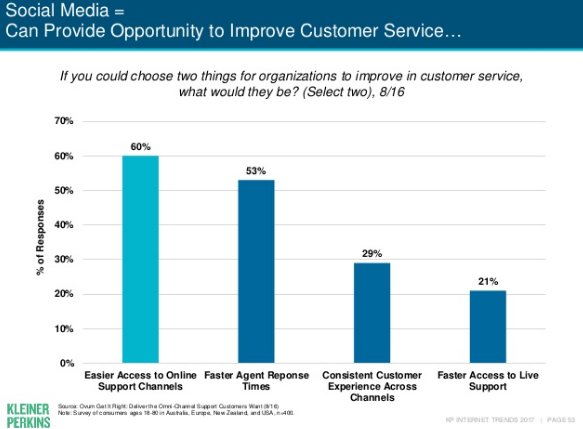 The solution? Instant messaging apps, such as Facebook Messenger, WhatsApp and Intercom, might just be the future of customer service. We all know millennials, me included, would prefer to chat with a company via chat apps rather than call someone. In our "always-on" economy, consumers want answers as easy and as quick as possible.
5. Create ads as targeted storefronts to encourage direct sales
In the digital ecosystem, ads, content, products and transactions are all blurring into one. Meeker's report showcases how advertisements are becoming targeted, visual storefronts where consumers can directly buy products on the ad.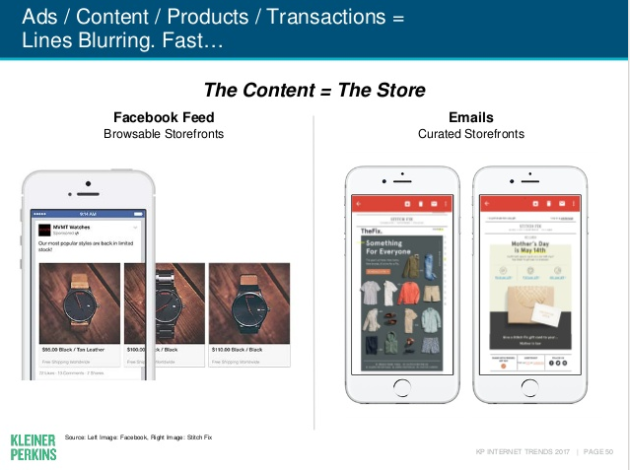 This is a huge opportunity for e-commerce brands who can now target consumers, present their products and encourage sales all in one ad.
---

---