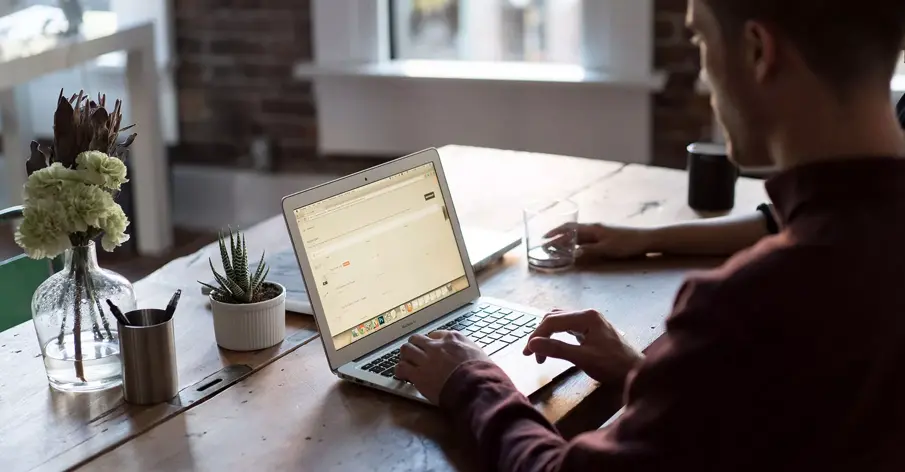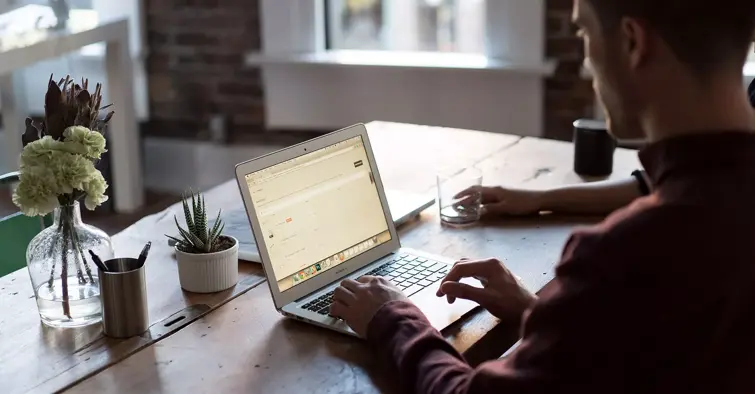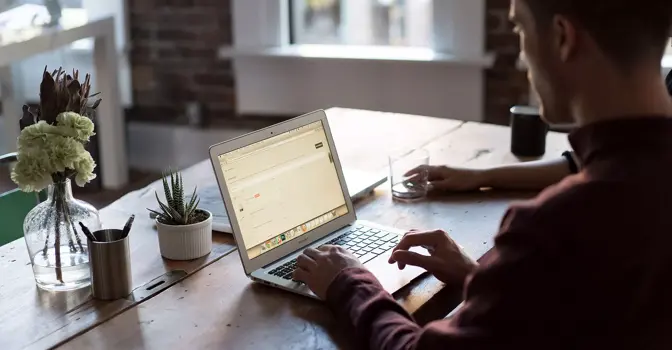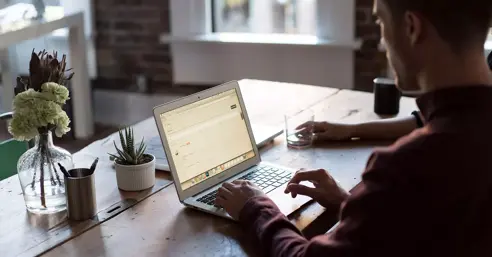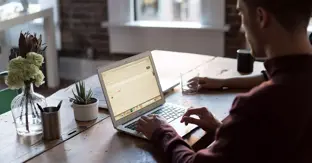 Search any stock image library using the keywords 'remote working' or 'digital nomad' and you'll be flooded with pictures of beaming, beautiful people in equally beautiful places: lattes in hand, MacBooks balanced precariously on tanned thighs.
But that's stock photos for you: idealistic, aesthetically-pleasing, and not always reflective of reality. If remote working was that good, offices the world over would have lay abandoned since the invention of WiFi!
Whether you're having to work remotely out of necessity—like many companies aiming to maintain "business-as-usual" during the Coronavirus pandemic—or simply because your company promotes a flexible remote work culture, there can be clear drawbacks to a distributed workforce.

Collaboration with colleagues can be a real challenge if you're approaching remote work as you would office work. The typical modus operandi for communication is written, not verbal; work schedules are sporadic, not set; teamwork is digital, not physical.
Processes and tools need to be put in place to adapt to a more digital way of working, so productivity isn't hindered, and team spirit isn't dampened. Not only does it benefit business in the short-term, but it fosters resilience and ensures "business-as-usual" can be maintained during exceptional circumstances when office-working is simply not an option.

Here at Bynder, we've had our fair share of remote working, so we've got a tip or two for you below to help ensure—no matter where your team is working from—collaboration never becomes chaotic.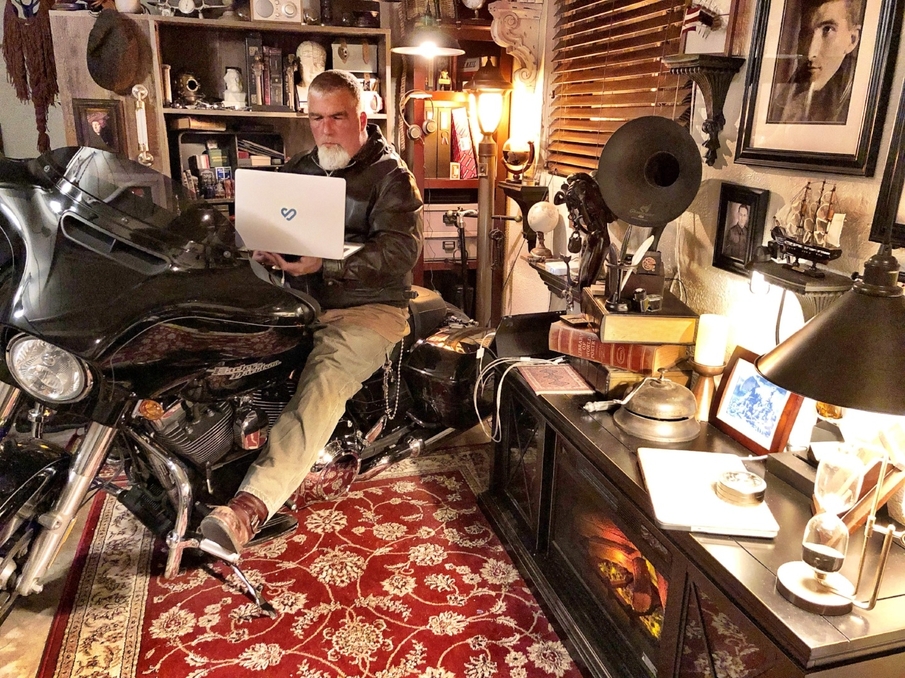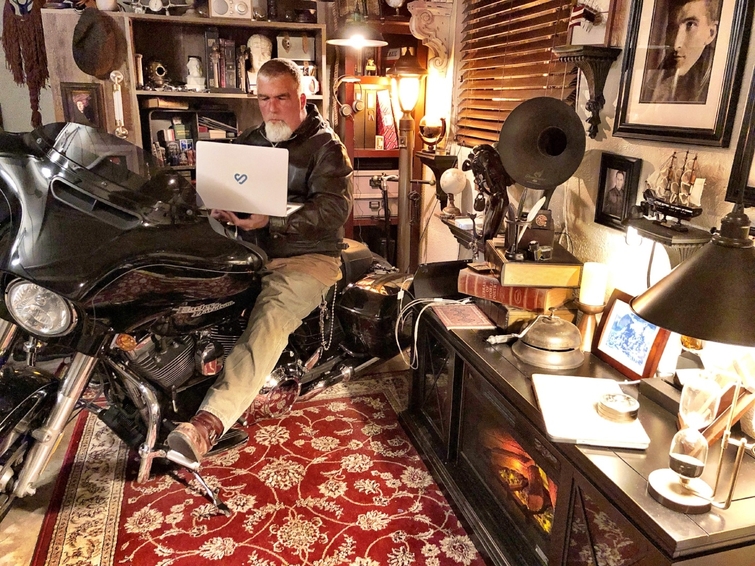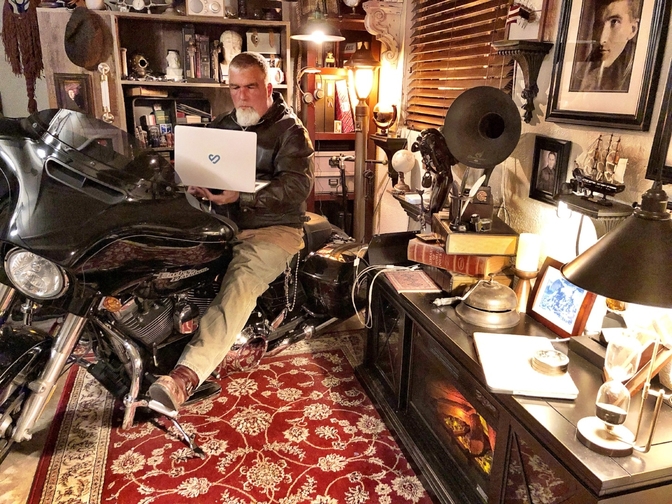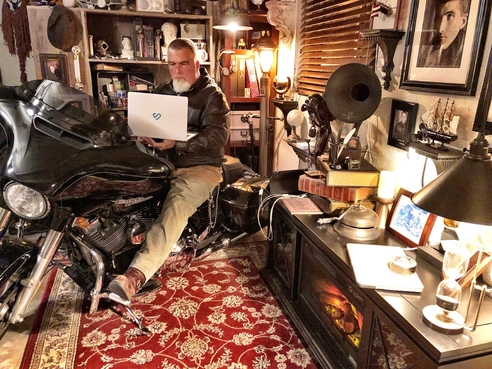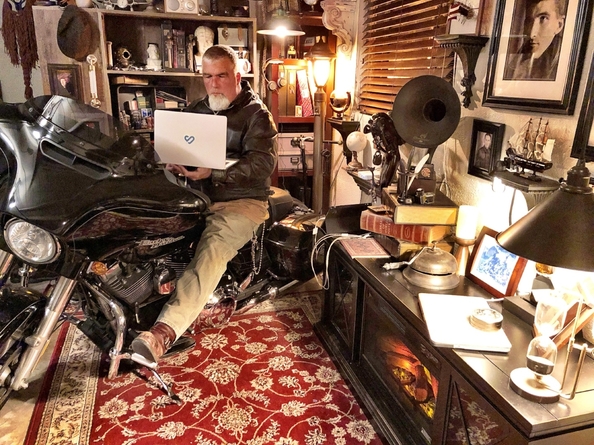 Top tips for remote working
According to Buffer's State of Remote Work report, while a 'Flexible schedule' is the biggest benefit of remote working, 'Unplugging after work' (22%) and 'Loneliness' (19%) are two significant struggles remote workers face.
So how to make remote working work for you?
Keep your work and living spaces separate

It's hard to escape the work mindset when you're crunching numbers on the exact same sofa you unwind on at night with Netflix and a bowl of ice cream. Whether you set up shop in a library, a cafe, or have a dedicated study at home, being able to leave your 'desk' at the end of the day is a key way of maintaining your sanity.
If you're strapped for space, have a particular desk set up for work in the corner of a room—just make sure you only use it for work, and it'll soon become second nature to leave it there when you're done.
Take enough breaks
When given the freedom to set your own schedule, it's easy to overwork. Set clear work hours, clock off when you're supposed to, and truly relax in your spare time.
There are plenty of productivity timers out there to help you manage your time, and your time off.
Get away from your screen(s)
Taking regular breathers from any and all digital displays is a sure-fire way to avoid eye strain, mental fatigue, and get a better night's sleep. Go out for walks, do some stretching/light exercise, or read a book during breaks.
But even if you do take frequent breaks, the reality is that most of us still spend more than 8 hours in front of a screen every day. Wearing a pair of high-quality computer glasses can help to alleviate some of the negative effects of screen use such as eye strain, blurred vision, and headaches.
Don't skip the paperwork
To-do lists, timesheets, invoicing, process documentation… they may not be fun, but they're often key to staying organized, and, if you're a contractor, getting paid on time! Carve out 15 minutes every day for admin, and you'll thank yourself later.
Make the most of virtual connections
Working remotely has a number of advantages. In many instances, it offers you the possibility to get a change of scenery. Hook up a WiFi hotspot on your phone so you can work from social, sunny spots like the park or beach.
But, should that not be the case for you and you happen to be stuck at home for a long period of time, think about connecting—virtually—with colleagues, clients, and friends. There's no need to only interact with your team or clients via email—get face-to-face and get a video call going instead. After all, if there are others in the same boat as you, it's a great opportunity to connect.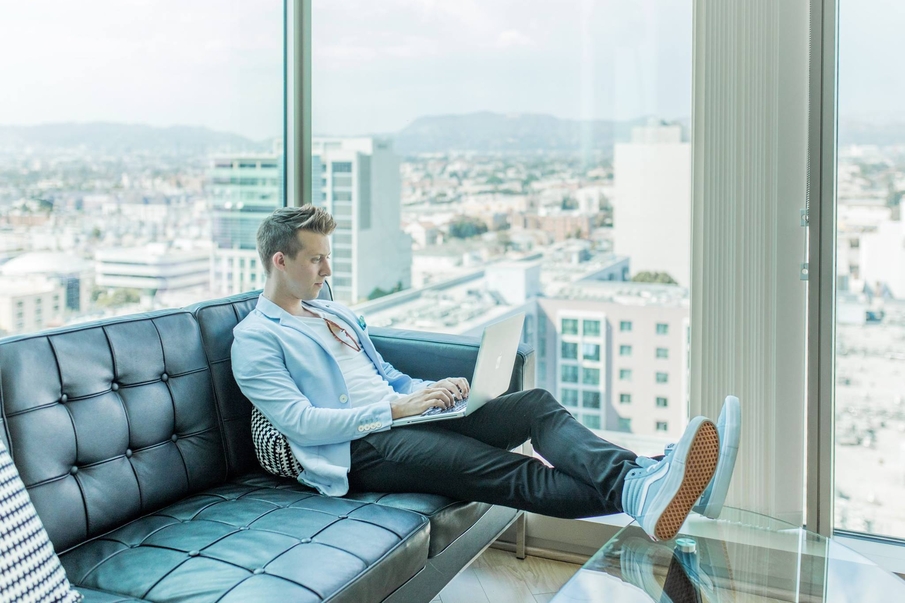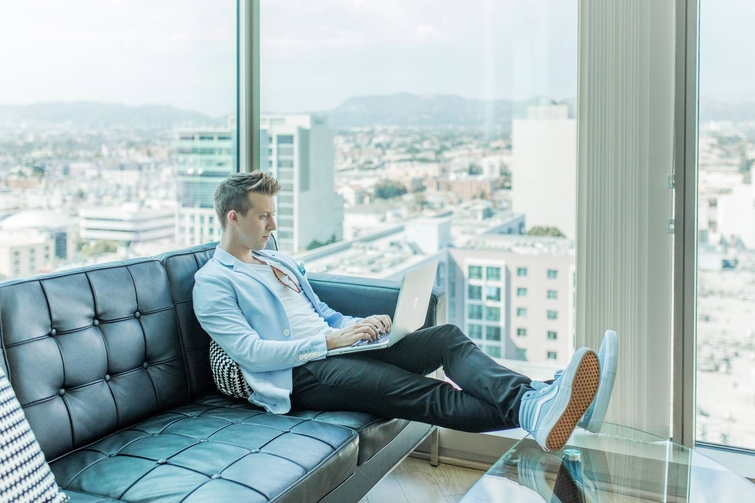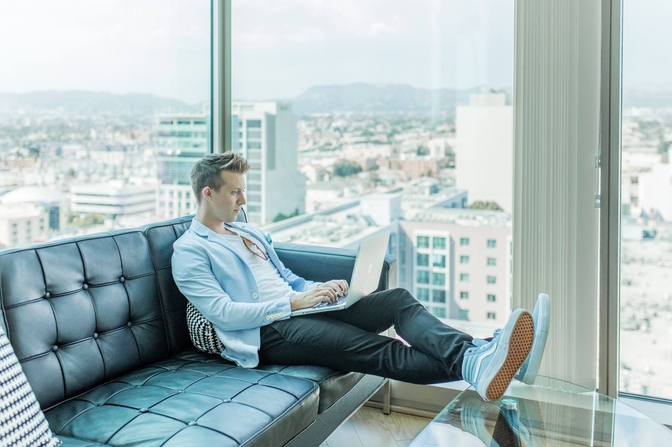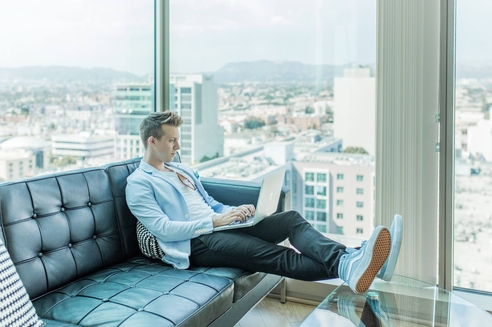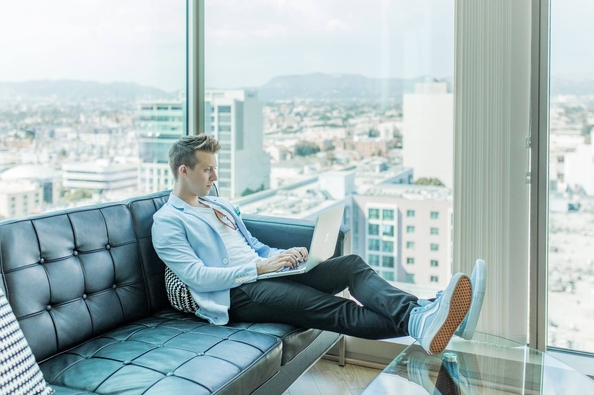 Top tech tools for remote working
"Does my tech stack stack up?" is the million dollar question. That's why we decided to launch Bynder Remote Week in the first place—to see if we've got the tools to allow us to be productive, creative and engaged when we're not all under the same roof. Only then can we consider ourselves a truly flexible and future-proof workplace.
The remote workforce is growing exponentially, which has led to the development of a slew of cloud-based tools to help far-flung teams collaborate—Bynder being one of them.
Whether you're looking for reliable video calling, instant feedback on a blog draft, or a real-time code editor…there's an app for that.
Here's our pick of the tech tools that make long-distance (working) relationships a success.
Content management
Hootsuite
Every social media specialist knows the struggle of scheduling, posting, monitoring and reporting on content across several different channels (and time-zones). Hootsuite centralizes and simplifies social media management, and, whaddya know, it integrates with Bynder
PrestaShop
A CMS with a twist, PrestaShop is targeted at e-commerce start-ups wishing to found and scale their business quickly. Its online stores are beautiful, and integrate with several best-in-class CRO and payment solutions, such as Stripe and Shopify.
Team chat
Slack
We use Slack religiously at Bynder and give it five stars. Say goodbye to spending half your day clearing your email inbox and say hello to an intuitive UI, productive conversation, and a cute slackbot reminding you to drink enough beer (oh, and we almost forgot there: Slack integrates with Bynder too.)
Workplace from Facebook
Leveraging Facebook's familiar interface and features (News Feed, Live Video, Groups, Messenger, Events), Facebook's online collaboration tool is perfect for bringing your team together when remote working.
Think of it like an internal social network. And no, you don't need to accept your manager's Friend Request first—it still allows for a separation between work and play.
Zoom
Zoom is a video-conferencing tool that's a great alternative to Skype and Hangouts. It has a higher threshold for the number of people who can join a meeting at once, and, anecdotally speaking, never freezes.
Now get out of those pajamas and hide the mess behind you, because there's no excuse not to get face-to-face with your team when going remote.
Cloud storage and digital asset management
Bynder DAM
Shameless plug alert: we're recommending ourselves. Bynder is a cloud-based digital asset management solution that provides a centralized hub for your branded content—documents, videos, logos, presentations and more.
It's similar to Google Drive and Box, but we're not just about storing stuff, it's kind of like a 'digital nucleus' for your brand and marketing operations: you can house your brand's guidelines, automate content creation, provide feedback on content—all in one single solution. Plus, handy add-ons such as Bynder Express provide quick and safe file transfers from wherever you are in the world.
(And we know we're biased here, so maybe see what a handful of our 4000+ customers have to say about us instead by checking out our case studies.)

Google Drive
Ideal for small to midsize teams, Drive needs no introduction. Store and collaborate on documents, spreadsheets, slideshows and more, all with your Google account.
Box
As long as your storage or media requirements aren't through the roof, Box is a great tool for securely sharing files, and creating, editing and reviewing documents with your co-workers in real-time across any device.
Project management
Workfront
Deadlines are a lot harder to miss with this enterprise work management tool, complete with issue tracking, time tracking, and document and portfolio management. Workfront also plays nice with others, integrating with the likes of Microsoft Outlook, JIRA and Bynder. Even the messiest hot mess will feel on top of things with this one.
Bynder Creative Workflow
While the creative process should be a bit chaotic and a little unhinged in many ways, it still needs structure to make sure collaboration with colleagues is clear and content gets published on time.
Creative Workflow provides creative project management software that allows teams to streamline content creation and get campaigns to market in record time, cutting down on admin and painful back-and-forth approvals, so creatives have more time for what's important.
Trello

Cleanly designed and easy to use, Trello is perfect for project and task management, with a killer mobile app and a little-known bonus feature: remote product feature prioritization sessions. If you're a sucker for slick UI, it's worth exploring.
Proofhub
Renowned for its responsive support team with a strong focus on building customer feedback into their UI, Proofhub is an all-in-one project planning tool that is all about bringing teams together under one 'roof'. You can set up and share flexible and customizable workflows, connecting colleagues and clients remotely. If you're a big fan of no-nonsense efficiency that favors simplicity over all-the-bells-and-whistles functionality, Proofhub could be right up your team's street.
Development and design
InVision

A cult-favorite among digital designers, InVision is a nifty product design platform for building killer customer experiences. You can create prototypes and share them with your team, with contextual comments to ensure feedback rounds are a breeze.
Side-note: InVision's Head Design Evangelist, Stephen Gates, spoke at Bynder's branding conference, OnBrand, last year—check out his informatively witty keynote on quantifying the impact of design below:
Skitch
This app by the well-known Evernote allows remote teams to annotate, markup and speedily sketch out ideas.
CodePen
CodePen is great for front-end developers to share HTML/CSS and JavaScript on the fly, securely. Code can be shared and reviewed in real-time.
Dribbble
Dribbble is a growing online community for showcasing user-made artwork; perfect for a spot of self-promotion, networking, or finding your next co-creator. Covers graphic design, web design, illustration, photography, and more. Also serves as a great source of inspiration!
---

---