Secure file sharing and business cloud storage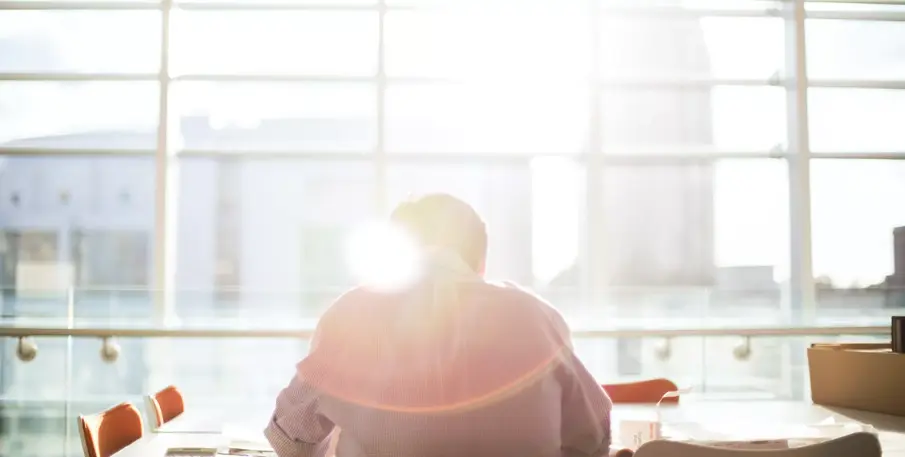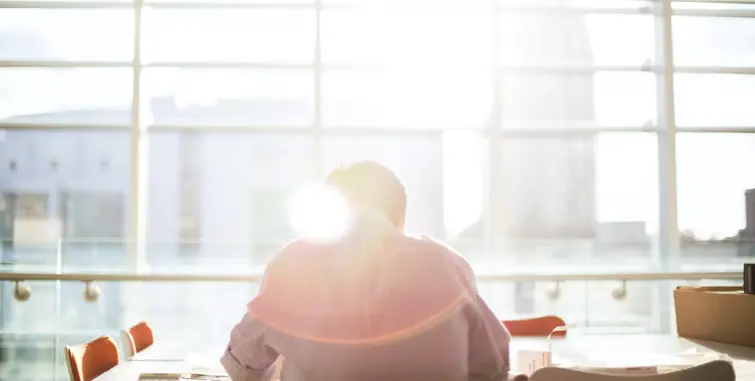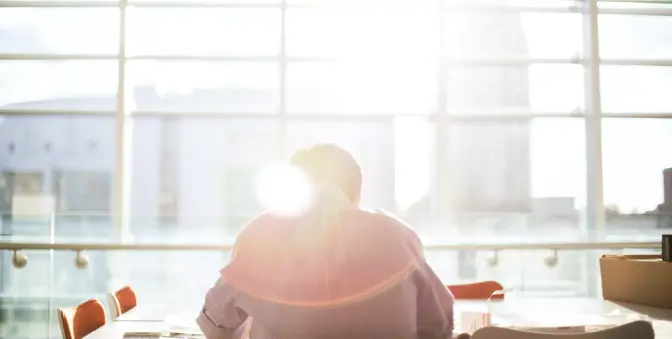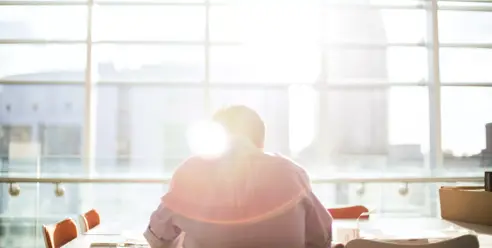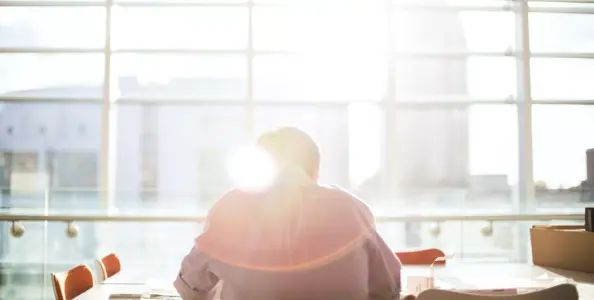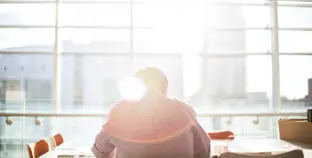 This guide provides an overview of the benefits and costs of secure file sharing and cloud storage for business.
Contents
Why do businesses need cloud storage?
Battersea Dogs & Cats Home have 12,000 digital files stored in the cloud - and counting.
Why?
So they can:
Manage their digital assets more efficiently, helping them save time when searching and sharing media.
Businesses are built on information. Digital files are a way of formatting and storing that information. As businesses grow, information becomes an ever more important tool in the functioning of that business. But what is equally important is making sure that this information is stored securely and is quickly available on demand and in the correct format - from anywhere in the world.
By using cloud based storage, important files can be saved securely in the cloud. There are various advantages of this type of storage, including the fact that the files do not need to be stored on servers on your business premises, and that files are more easily findable and available from any location, not just the office. The ease with which cloud based files can be found and downloaded helped luxury spirit brand Edrington to increase staff productivity by 30%.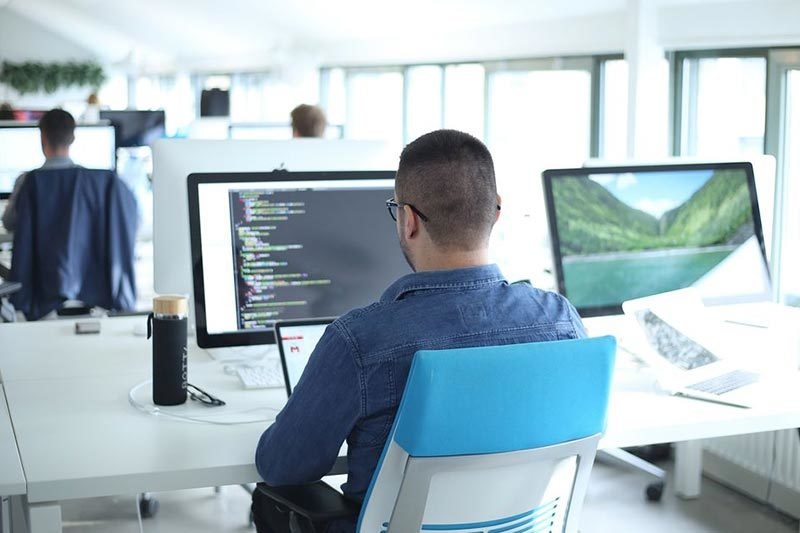 What is business cloud storage?
Rather than storing your digitized files and assets on your local machine or on an internal intranet, they are stored on servers in server clusters that are based around the world. Then in order to access your assets, you must simply log in to your business cloud storage provider via a login screen. As your assets are no longer stored on your local machine, they are theoretically available to you wherever you have internet. Meaning you have access to them from wherever you are in the world. Your laptop not working? No problem, just access your files from another machine. With this ease of access, employees of global agrochemical producer Syngenta are able to regularly access their online files from 78 different countries.
What was there before business cloud storage
Businesses have always had important and confidential information to store. In the past, there have been a wide range of ways to do this. Before technology made its entrance, file storage was solved with filing cabinets and complex filing systems. And for a long time this was an important part of any business.
Once techology arrived on the scene, things changed. Files were digitized and stored on internal company intranets. This meant that businesses were able to find and use any file they required without having to trawl through a poorly organised filing cabinet.
However, as the world of business embraced the internet, files storage solutions had to change with it. Soon office workers were complaining that they could not access their files when they wanted to work from home or if they were traveling on business. Additionally, even company intranets were becoming cluttered and disorganised, and so finding a file was becoming more and more difficult.
Once again technology found a solution, and this is where business cloud storage was born.
The advantages of business cloud storage
Access your files from anywhere
With cloud-based business storage, employees are able to find the specific file they need from wherever they are in the world. As it is cloud-based, all that is required is access to the internet, a username and password (plus some other security measures to verify identity and non-robot status). Some business cloud storage providers even provide an app to help facilitate your remote access to your digital files.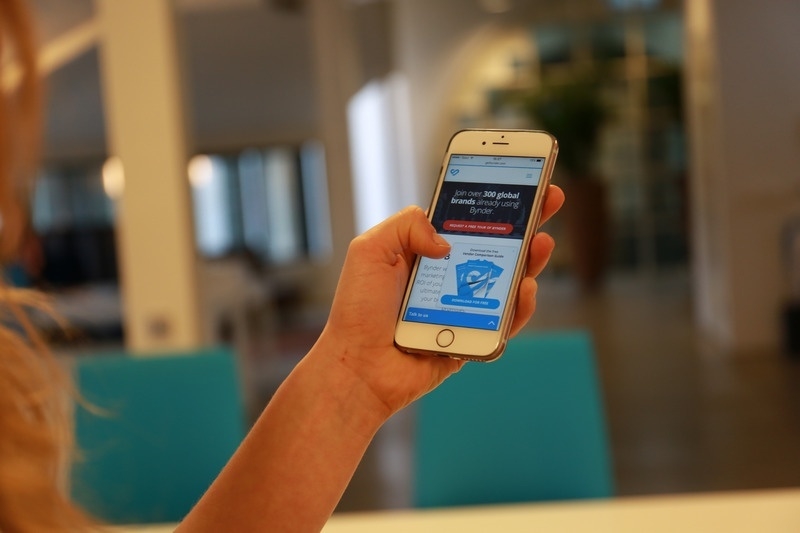 Find files faster: tags vs folders
More advanced file organisation is also a key advantage of cloud based business storage. For example, the Bynder cloud storage solution utilizes filters based on file tags rather than folders. This means that files can be found based on their characteristics, rather than which folder the uploader deems most appropriate at the time of upload. What does a filter and tag based cloud storage navigation create for a business? More time to do other work. DPDgroup now spends 75% less time finding images.
Automatically tag images
Certain cloud storage, like Amazon Web Services, can also automatically tag your files with characteristics to be used for search. With the use of artificial intelligence, AWS's Recognition will scan the contents of certain file formats and produce a list of characteristics which are used to tag the file. For example, if you upload a picture of someone on the beach, the technology can scan this photo and could automatically add a [beach] tag to the file. Then when users search for photos using the term"beach" in the future, this photo will appear. This removes the need to assess each file individually and then manually add tags that best describe the image.
Secure file storage
Cloud storage is only as good as its security. Security will undoubtedly be part of someone's argument against cloud storage, but with the right platform this becomes a non-issue. It's important to evaluate the vendor's security credentials as well as those of the cloud server the platform is hosted on.
To understand how Bynder approaches security, click here.
Save money
Business cloud storage is also cheaper than storing your assets on site. When files are stored in the cloud, you do not need to waste money on buying servers and renting office space to house your servers so that you can store your files. Typically, there is just a hosting fee baked in to the licensing fee of the cloud storage software.
Super fast loading
Another part of the anti-cloud argument will surely be content delivery. Once again, with the right partners and providers this does not become an issue. All reputable cloud servers will have a robust content delivery network to ensure that all media files are loaded as fast as possible anywhere in the world.
The cost of business cloud storage
Depending on the package you choose, you may be charged according to:
the number of files that you download.
the total storage space that you use.
the number of users that you have.
the number of integrations that you require in order to make the most out of your storage. For the kind of integrations that many cloud storage users require, click here to view the Bynder integration marketplace.
Alternatively, you may have unlimited access to all features and have a monthly fee that you pay for access to this service.
You may also need to pay for any customisation you require in your customer facing portal. This could be styling the cloud storage interface according to your brand colours, including a business related background picture or using your business logo in the brand portal.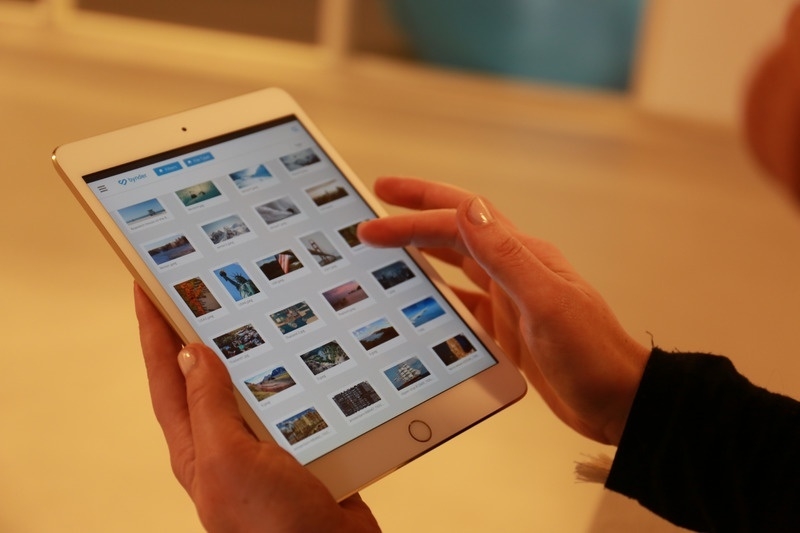 What is secure file sharing?
As much as businesses are built on information, that information is only valuable if it can be easily and securely shared with others.
This is where secure file sharing becomes crucial.
The advantages of using secure file sharing applications
Stop files from being intercepted
Using a secure file sharing program ensures that the file you are sharing is not intercepted. Having confidential data intercepted when transferred could be disastrous for your business. John Kraal, Chief Information Security Officer at Bynder, explains what a hacker might do with the data they steal from you:
Exfiltrating data from any system is usually only for one of three reasons: achieving a competitive edge, bragging rights to friends, or just plain idealism. Whichever reason a person chooses, it will hurt the company and needs to be prevented.
Share large files with anyone, wherever they are
A secure file sharing program also allows you to share large files with people wherever they are in the world. This means you can say goodbye to moving external hard drives and memory sticks around the office, and forget about running into issues with file size limits on email attachments.
File version control
Bynder secure file sharing also gives you control over the file even after you have shared it. If you share a file with someone, perhaps the company logo, and the logo is updated or changed, then the person you sent it to may continue to use the old version of the logo. When you couple secure file sharing with version control, you can replace the old version of the logo and make that known to all users. This ensures that whoever you have shared the old logo with will use the new, correct version of the logo. By using DAM software, unique tile retailer StoryTiles achieved a 20% increase in brand consistency.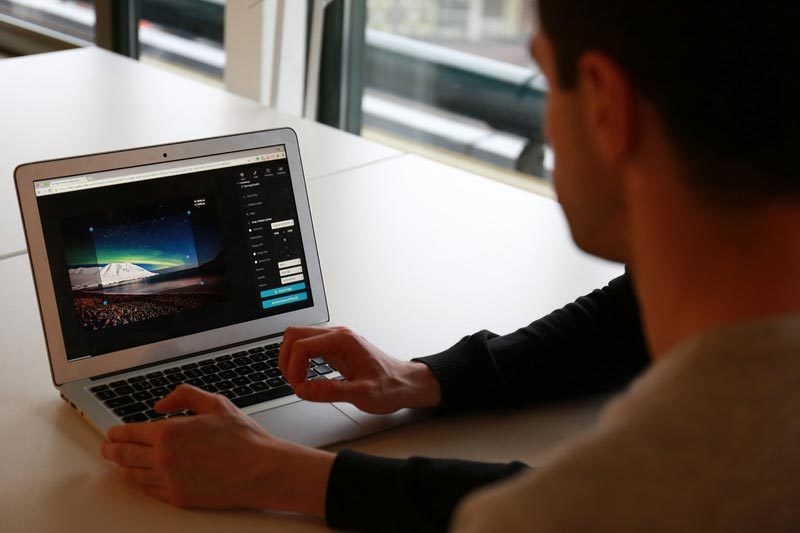 The cost of secure file sharing
As with cloud storage, there are a number of ways that you may be charged for using secure file sharing. The most common ways of being charged are by the number of file transfers and the size of the file transfers.
To make sure that the cost of the secure file sharing does not go to waste, it is also important to train users on how to use the file sharing application. It is a good idea to create a knowledge base, which you can refer people to when they have questions. On top of that, when new people join the company, it is important to make a file sharing account for them as soon as possible and show them how to use it. This will stop them from employing bad file sharing practises they have learnt in previous jobs.
Although looking at the costs of implementing secure file sharing is important, it is also important to weigh that up against the potential benefit to your company. As an example, after implementing a DAM solution, Explain-it - a high quality explainer video producer - increased productivity by 34%.
---
---