7 Surprises to look for before you rebrand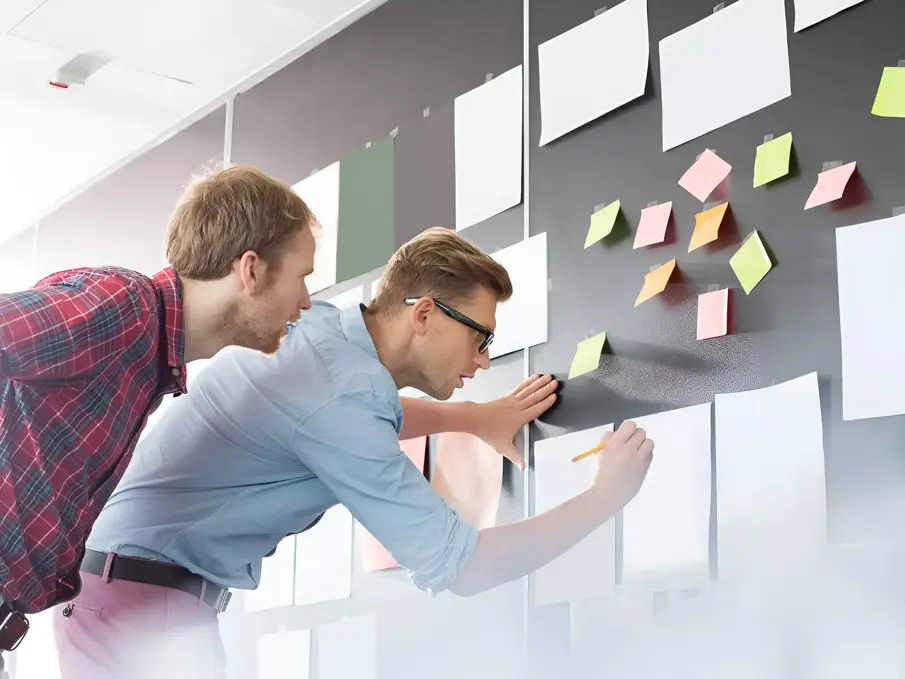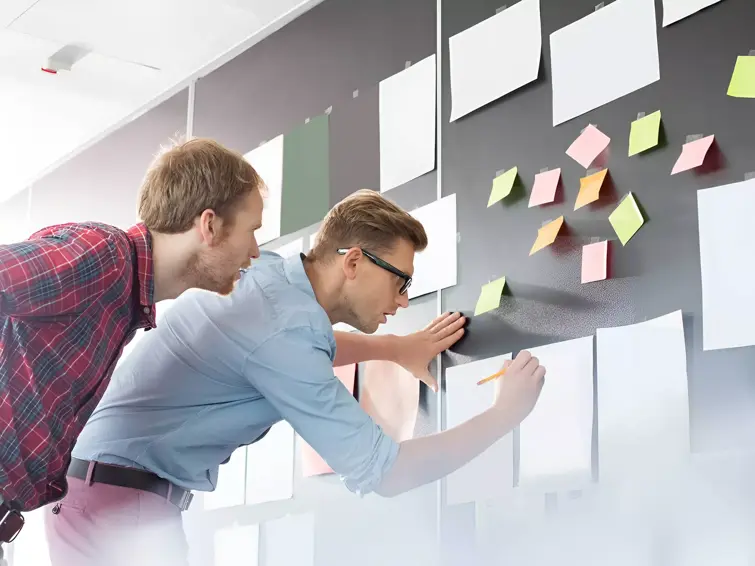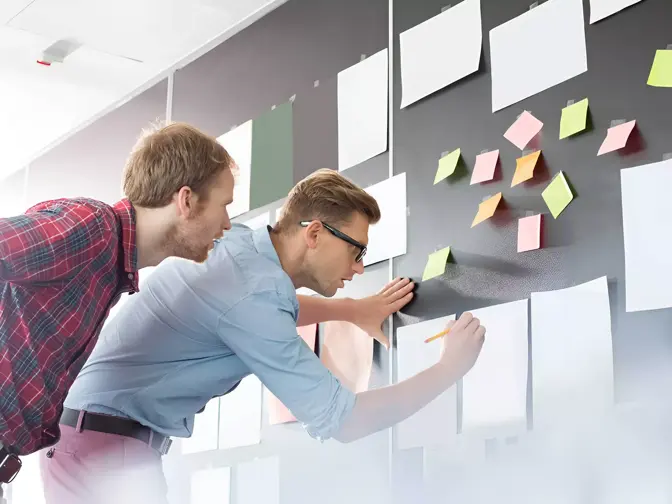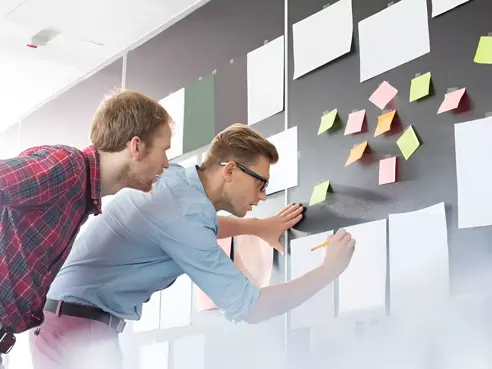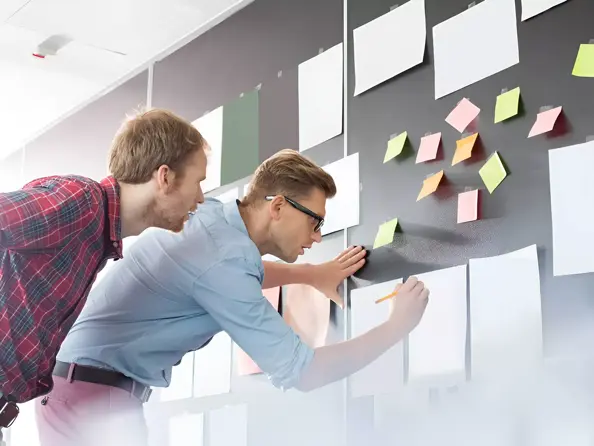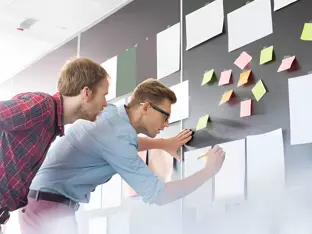 Some rebranding efforts breathe new life into a company while others fall flat, or worse cause the company to get eviscerated on social media. To avoid the latter, you'll want to consider every possible pitfall. Here are seven potential surprises to keep in mind before you rebrand.
1. You didn't take the time to figure out who your customers are
Do you know who your customers are? Look us in the eye – do you really know them? Have they gotten older? Younger? Do they view your brand differently than they did last year, or ten years ago, or sometime during the previous century?
A survey is a great way to answer those questions, but it needs proper setup and execution, or you'll gather a bunch of useless data that will leave you wondering what happened when you tried to appeal to younger consumers and they roasted you on Twitter. Below are five tips for effective surveys.
5 Survey tips to get to know who your customers are
Start with a clear goal, so you get clear results
Make your survey quick and to the point, with easy questions
Use closed ended questions with binary answers (yes/no, for example) for easier analysis
Use open ended questions that dig into your customers' biggest pain points for qualitative insights
Include an open-ended question with a text box at the end, so customers can tell you what's on their minds
2. Your design concepts didn't go beyond a sheet of paper
Everyone gathers in a conference room and reviews design concepts distributed on paper or in a PowerPoint presentation. They look great, but what looks awesome on paper may not come across the same way on the side of a multi-story building, or on a billboard, or in a small avatar on a Facebook or Twitter account.
You'll want to translate that basic design to different touchpoint prototypes – posters, business cards, small icons, and so forth – so you can figure out any potential pitfalls before you roll out the rebranding effort.
3. You didn't adopt the mindset of a teenage boy
If your revamped logo kind of looks like a body part, or the new company name sounds obscene when said a certain way, those admittedly childish observations will overwhelm your rebranding launch. Sure, those people are being immature, but you'll be stuck wading through endless tweets and Facebook posts about it, even from adults who can't resist a little snark as part of their day.
And if it's bad enough, it will threaten to drown your Google search results in a sea of juvenile commentary. When it comes to brand management, you don't want to be stuck explaining the situation to your boss, who will be getting pressure from above, so it's best to take a "Let's pretend we're teenage boys" pass on everything before committing to it.
4. Your employees and customers weren't on board
You'll want to get employee buy-in with your new vision. Gather a few co-workers in a room and present the proposed rebrand to them cold, to see how they react. Do they intuitively understand the basic premise? If not, your customers (or clients) won't understand it either, and you'll have a convoluted brand story that you can't easily encapsulate in a tag line, or in a striking, simple ad.
You won't be able to gauge customer reactions until you launch the rebrand. If you're a B2C company, you could do some quiet surveys and focus groups that require the participants to not speak about their involvement. If you play in the B2B space, you can gradually start getting clients used to the new brand in informal ways before the public launch. For example, you can introduce the rebranding during meetings and give clients updated business cards and other materials that get them used to the change.
5. Those names aren't available
If you're changing the brand name, check the availability of the proposed new names on social media sites and domain registrars and claim them now. Don't wait until you settle on one name, because it could be gone by then. You don't have to do anything with the new accounts and domains – leave them with their default placeholder graphics for the time being. (A domain shouldn't cost more than about $15 to purchase – Domcomp has a list of the major domain name providers and their prices.)
However, when it's time to launch the rebranding effort, you'll want to activate the new social media accounts by changing the names on the old ones, so you can retain all the previous content. Twitter and Instagram make that easy to do, but Facebook only allows you to change your account name and its associated URL once, so make it count.
When you go live with the new domain, make sure you have a redirect set up so anyone visiting the old site will automatically go to the new one. If you're not ready with the new site yet, then at least put a basic page there explaining that it's the new home of your brand, and give visitors a date when they can expect to see content there.
6. You didn't coordinate with all of your stakeholders
There are many moving parts in a rebranding effort – a new name and logo, new social media accounts, a new website, press reach-out, advertising buys, physical location changes, new product packaging and marketing collateral, and much more – but you don't necessarily have to roll them out all at once. A staged roll-out is okay, especially if you want to employ a "soft launch" strategy where you change the website and social media, but wait a little while before launching a press blitz.
However, you do need a timely plan for all of this, or your efforts could fall into a limbo where some stores display the new brand and others don't, or your new website languishes while your social media moves full steam ahead. Ensure you have solid, realistic dates for each piece, and that you'll meet those deadlines, no matter what. Just like you could face a social media firestorm over a name or logo that can be interpreted the wrong way, you could also sustain a lot of flak if it seems that the rebranding roll-out has stalled, or has been poorly coordinated.
7. You wasted a lot of money on ads and PR
You may want to launch your initial rebranding efforts and then wait a few days or a week for an advertising and PR push, especially if you want to watch feedback from customers and make any last-minute adjustments. If you've completely erred, you might want to do a full retreat. In that case, commercial time that you've purchased could be used to explain what happened, rather than trying to double-down on a failed strategy.
"No one ever went broke underestimating the intelligence of the American people," as the paraphrasing of H.L. Mencken's famous observation goes. Today, you could say that no one ever went broke underestimating the potential social media backlash by people all over the world.
Their negative reactions to your rebranding efforts may not seem fair, but arguing with them only makes it worse. Best to consider every possible problem as early as possible, so any negative comments after the launch (and there will be a few, no matter what you do) can be handled quickly and efficiently. If you give satisfactory responses to the few naysayers and no one else joins their cause, you'll be home free.
---
---