Leveraging data to increase engagement
Talking tech #8: Latané Conant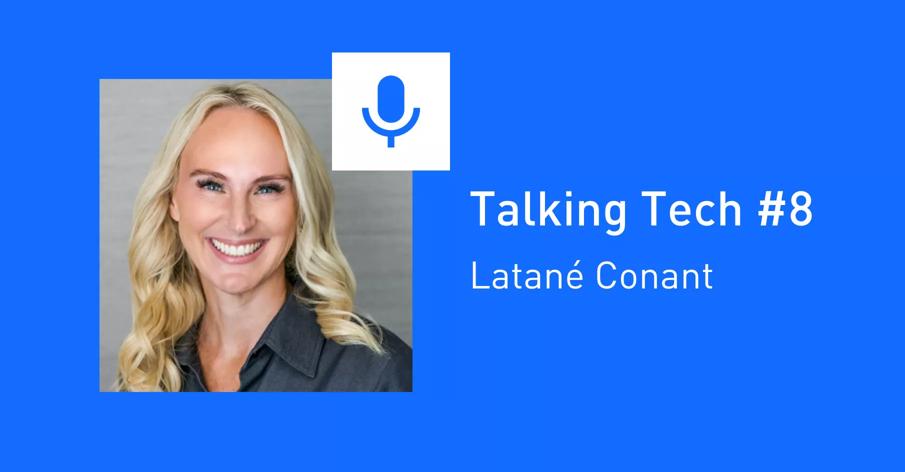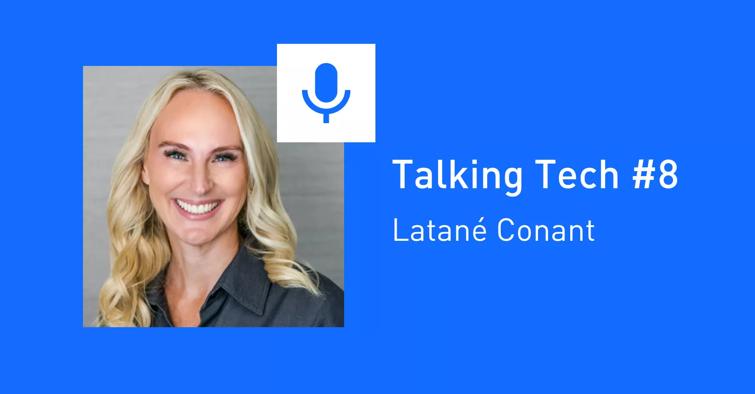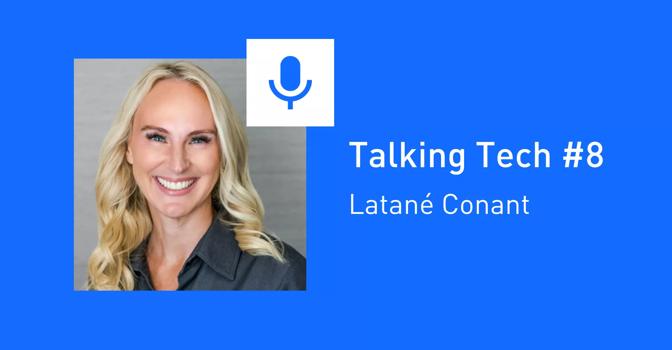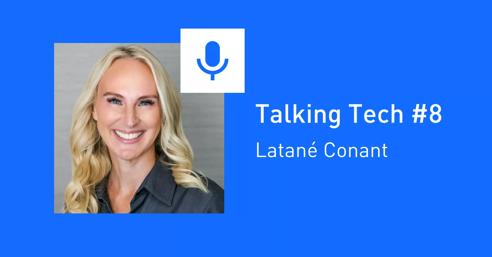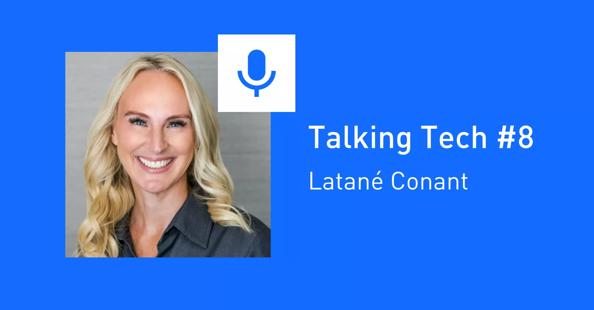 What Latané Conant doesn't know about account-based marketing, quite simply, isn't worth knowing. Whether it's leading the marketing at 6sense, publishing industry-shaping, four-star-rated books, or transforming from a 'recovering software saleswoman' to one of the most exciting voices in AI-powered marketing—Latané has it covered.
We were delighted to have the chance to talk to Latané about her journey so far in the eighth and final installment of our Talking Tech series. This series delves into the world of branding and marketing, exploring and discussing the latest trends with marketing experts across various industries.
If you want to discover how your brand can increase website engagement and sales by identifying the right data sets, you're in the right place. Let's begin.
What is the one thing you'd fix about the B2B buying process?
Latané tells us that better alignment across sales and marketing, especially in terms of data, is a key problem for B2B brands. By using one data set across the two departments, she can align reality with opinions and remove pain points and friction between teams. This foundation that 6sense was built on has given Latané and her colleagues the ability to bring in tons of data sets about the buyer journey, particularly at the earlier stages when the lead is anonymous.
"We didn't stop there," she says. "Now we can identify when the account is ready, who is on the buying team, and whether these are ideal personas for the business. We can then work out the best ways to reach out to them and what messaging and execution channels to use. We've just launched a new product called Conversational Email which allows users to do just that. It's a great way to take advantage of reaching out to a lead right at the moment they are ready."
Tell us more about your book "No Forms. No Spam. No Cold Calls."
Latané tells us that the genesis of her book was a project that her team ran at 6sense a couple of years ago. The project demonstrated the importance of using data sets to streamline how sales and marketing engage with leads and prospects and identify the best ways to connect with them.
"We developed a process called 'No Forms. No Spam. No Cold Calls' where we would still reach out to people by phone, but we had a definition of what a warm call was versus a cold call. Likewise, we were still using our conversational email channel, so we were communicating via emails, but we focused on ensuring our content was highly relevant at the specific stage of the buyer journey."
The book became a field guide to the template Latané's team was using—a no-nonsense resource with actionable advice for B2B marketers who want to optimize the connection with their audience and ensure relevancy throughout the buying process.
…which means focusing on the right accounts
"To me, the key to efficient growth is the focus. Many companies do not understand their ideal customer profile and how that relates to their overall TAM (total addressable market). Just because you can sell to four hundred thousand B2B customers doesn't mean you should. It's far better to slice up your TAM into the most winnable accounts right now and to have sales and marketing aligning on those."
Over time, the segments and the team will change, and you can adapt your approach accordingly while maintaining alignment with sales and marketing.
The four factors to ensure relevance
In Latané's mind creating a relevant, personalized content experience revolves around four factors. These help to ensure you create the optimal buyer journey and add value throughout the sales cycle.
The number one is fit: what is it about the customer profile that makes them a good match for your company?

The second is persona and how you can help them do their job.

The third is behavior and using their digital breadcrumbs to identify preferences and, subsequently, the best ways to connect with them.

The fourth and final factor is timing and making sure you address the lead's needs and concerns at just the right moment.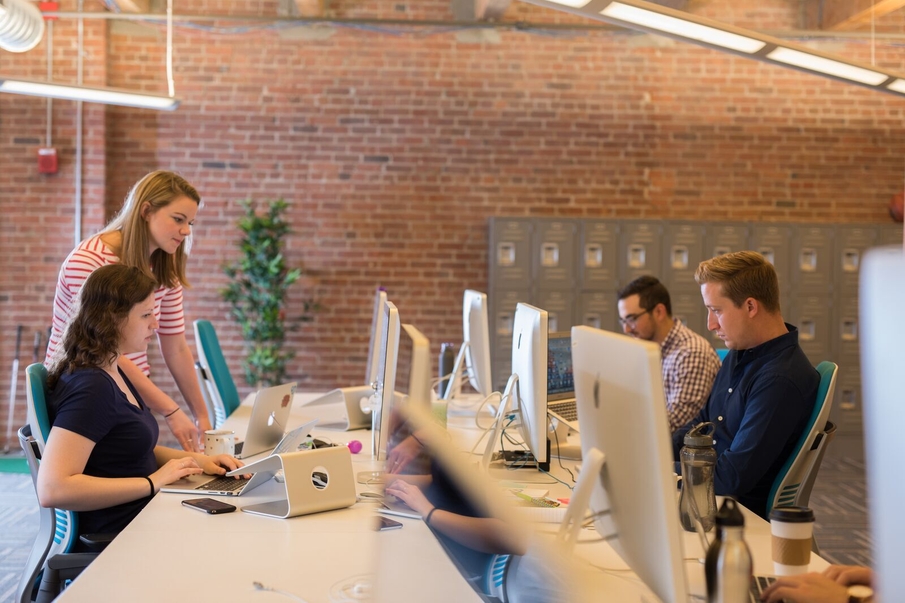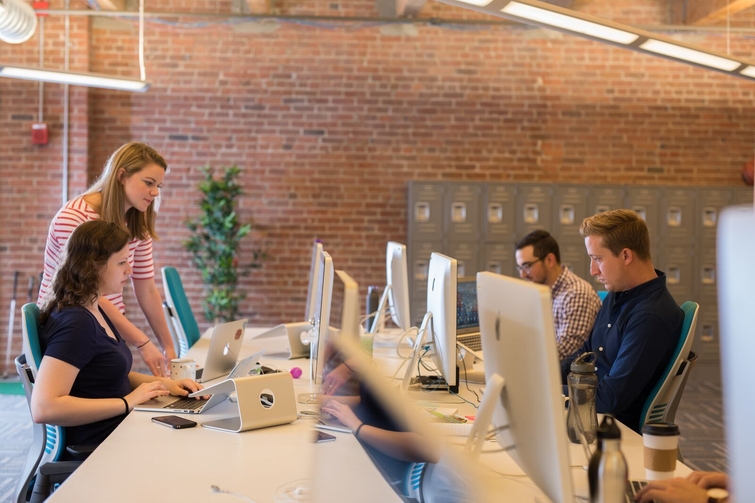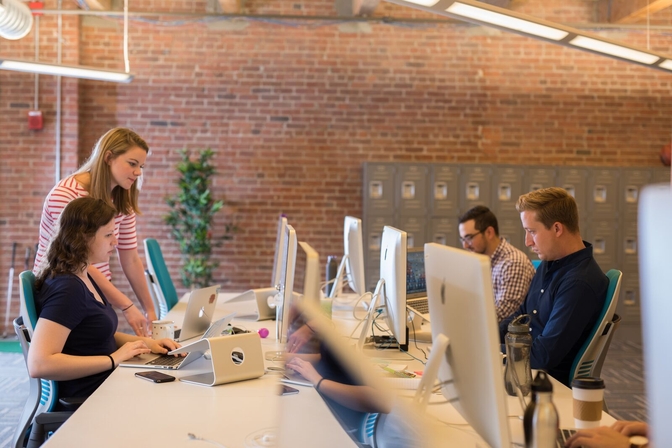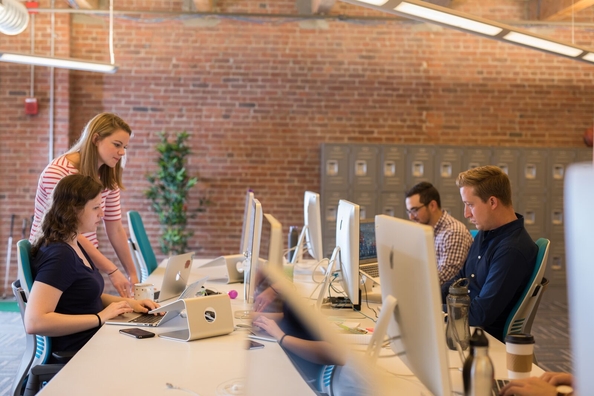 Effectively scaling personalized content, without overburdening your team
Rather than trying to create personalized content for every account, Latané emphasizes the importance of focusing on the top keywords and mapping your ideal customer's interests to both the early and late-stage content you serve them.
"We can then look at what those keywords mean from a persona perspective, and what underlying problems the prospective customer is trying to solve. Once you know that, you can scale the amount of content and assets that you actually need."
It's not all about the forms…
Latané's extensive research has shown her that, across the board, just 3% of website visitors fill out a form. Rather than focusing on increasing the number of submitted forms, she argues it is far better to engage with the 97% of website visitors who do not fill out forms by having good data on anonymous traffic and understanding who is coming to the website.
"Our biggest top-of-the-funnel metric is our Ideal Customer Profile website traffic; getting them engaged and making sure they come back," she adds. This means looking at metrics for the top accounts, like time on site and bounce rates, that are all about content quality.
In just half an hour, Latané has given us a wealth of advice on how to use data to ensure relevance, understand which metrics matter, and how to get better alignment between sales and marketing. Just imagine what other valuable insights her book can offer!
One of the joys of conducting this series of Talking Tech interviews is the amount of actionable, straightforward guidance our contributors have been able to share. A key takeaway from Latané is to consistently benchmark sales and marketing efforts across all channels and all activities in relation to what else is happening in the market and by competitors. By doing this, marketers can ensure that products or services stand out and they create a relevant and memorable experience.
If you're looking for more resources to help you keep your finger on the marketing pulse, Latané recommends a freshly-launched community called Rev City where you can connect with pretty much any expert in their ecosystem.
Marketing is a specialism that demands you keep on learning and evolving. Listening to the voices of experience helps ensure we stay on the right track and that we stay inspired. If you're looking for more inspiration, check out our Talking Tech Guide to discover new perspectives from other experts we've interviewed. In this carefully curated resource, you'll find in-depth coverage of the latest trends in marketing and gain actionable insights to enhance your marketing strategy.

---
---