The smart marketer's guide to social listening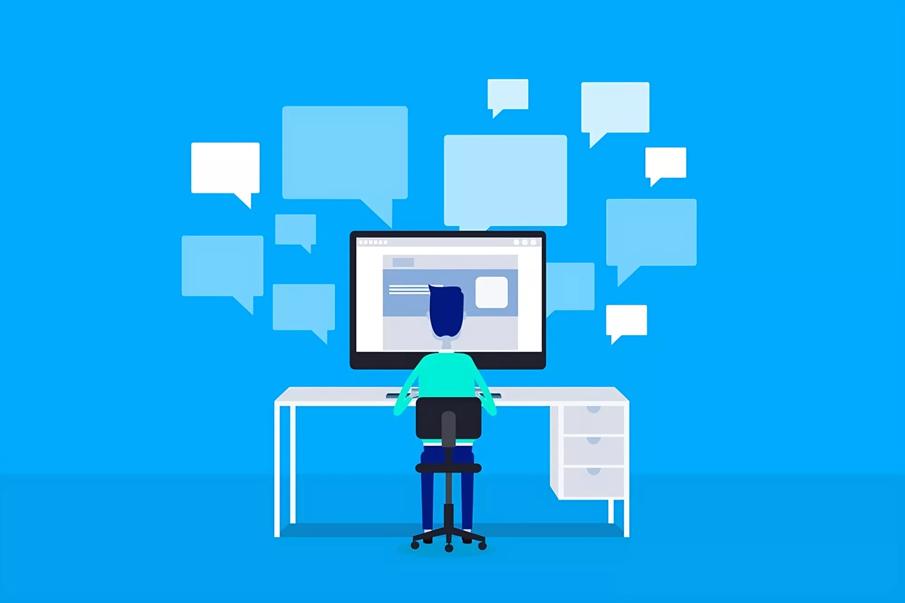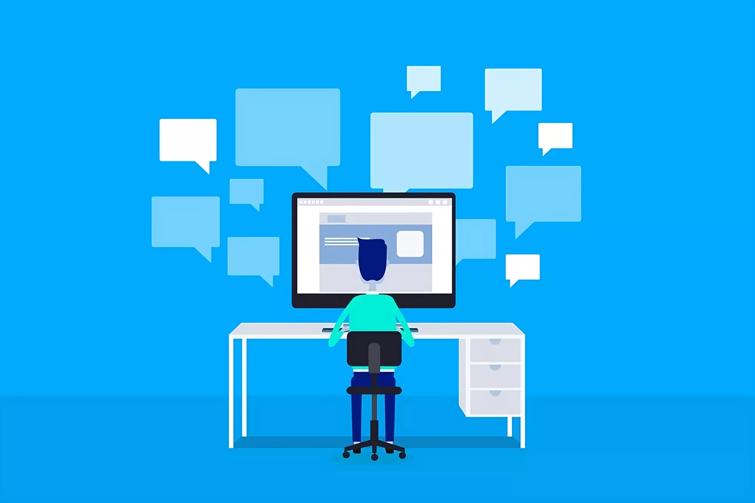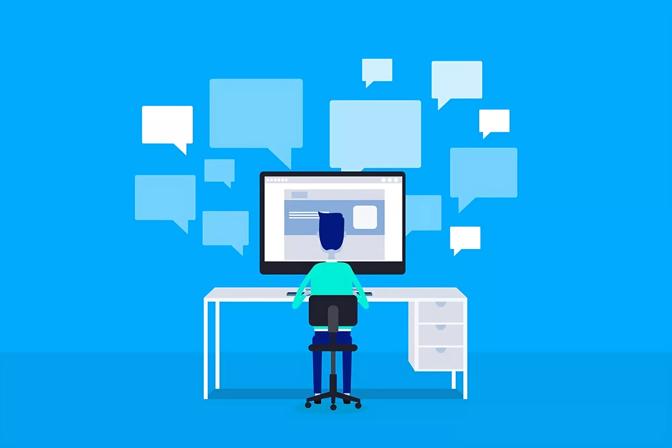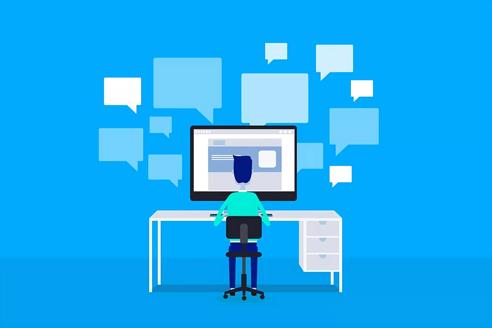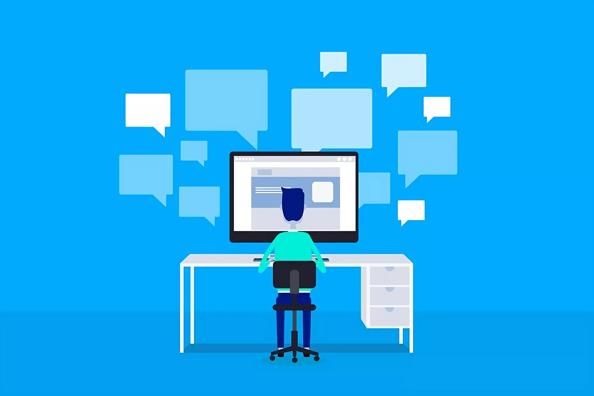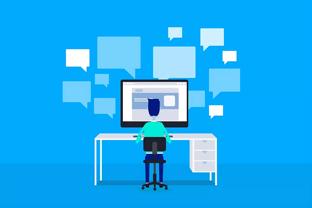 Have you ever used social media to give company feedback on your experience with their brand?
72% of Twitter users expect a response from brands they reach out to on Twitter. Even when people don't expect a response, brands still need a way to keep a pulse on what they're saying.
That's where social listening comes in. Social listening is keeping track of conversations related to your brand on social media, and responding to prospects and customers. To listen, marketers use tools ranging from free Google Alerts to extensive dashboards that integrate with CRM systems.
How can your brand use social listening?
As many marketers will tell you, setting up a social listening dashboard boils down to your brand's goals. Are you nurturing lost leads, or are you discovering potential new customers? Are you looking to make your product less complicated for customers? Are you identifying influencers or brand advocates?
If your answer is "All of the above" that's alright, but having a few specific goals in mind when setting up your social listening strategy will help you define which keyword phrases, influencers, and channels to watch. Example goals could be:
Listen & solve problems for customers asking questions about our product or brand
Listen & attract people looking for a solution like our product or brand
Listen for people asking questions about our industry in general to identify new leads
Once you have your goals in place, choose a few keyword phrases and companies to listen for, and don't forget to include your brand. If you're having trouble coming up with ideas for keywords, revisit your goals. If you're listening for customers who are asking questions about your brand or service, then one of your first keywords should be your solution's name. Or, if you're listening for people who are searching online for a solution like yours, then include the keyword phrases that best describe your product.
None of these terms need to be set in stone, in fact as a marketer you're going to need to accept that these keyword phrases are going to change over time. As you get a better idea of what your audience is looking for, your brand's listening and monitoring strategies should also evolve.
Next, you're going to need a place to keep all those conversations, so you can effectively track what's being said and prioritize how you respond. Building a social listening dashboard is a great way to keep all of these conversations in one place.
Thankfully, there are a few cloud-based services out there to help you pull in conversations mentioned from blogs, forums, articles, social, etc. These services range from free to paid, but all of them will help you organize and track the people you want to 'hear' and the phrases that you wish to monitor.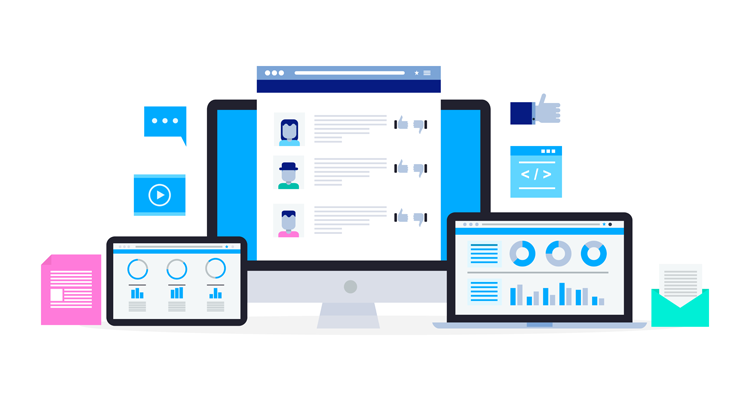 Social listening tools for marketers
Google Alerts: A free way for marketers to monitor specific phrases and have them sent to your email inbox. If you use gmail, then you can also set up filters and labels to help you sort the influx of info.
TalkWaterAlerts: A free alternative to Google Alerts that pulls in the mentions you want to watch in your email or RSS feed. They also have a helpful article about which search terms are respected when it comes to setting up alerts.
Hootsuite: With both free and paid options, marketers can set up keyword phrases and social profiles to watch. They can respond directly to social mentions or questions in your online dashboard or save articles, community posts or blogs to read and respond to later.
Brand24: An intuitive, centralized tool to help marketers collect all their mentions from across the web. This is a paid service, but the analytics and backend are not only insightful, they're beautiful.
SproutSocial: A free trial that leads to a powerful paid social listening platform that includes analytics and tools to remarket your messaging to leads.
Netvibes: A free and paid service that promises to make marketing magic happen. You can easily set up a customized listening dashboard and expand into their paid service as you see fit.
Mention: A free and paid tool that allows marketers to set up feeds that monitor for those specific keyword phrases or companies that you intend to listen to.
Email notifications: Having social mentions sent directly to your email is an easy way for marketers to stay connected to what their customers are saying. You can set up these push notifications with the channels your brand is already using (i.e. Twitter, Facebook, Pinterest, etc.) and let the comments roll in.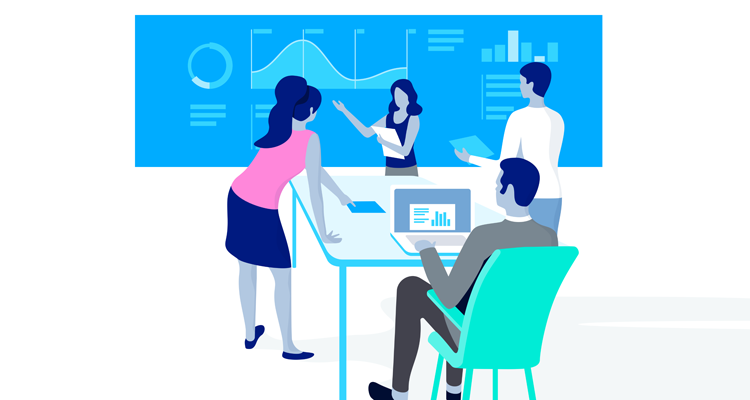 How smart marketers apply social listening
Consumers know that they have options out there, and they're not afraid to use them. According to Aspect Software, 56% of professional millennials have taken their business elsewhere in the past year, due to a bad customer experience with another company. Customers are always looking for the best solution that provides what they need, when they need it, and they're not afraid to use a different product or service.
Now that consumers have a 'direct line' to the brands and services on social media, they are expecting you to respond. In a recent article by mycustomer.com, up to 34% of consumers have turned to social media to air their feelings about a company. Smart marketers know that canned responses alienate people and make them feel unimportant, so instead they focus on a reciprocative relationship that is based on give and take.
For example, while monitoring a specific keyword phrase, you might notice that a question directly related to your brand's service or your expertise pops up in Quora. Smart marketers don't send out a copy-and-paste pitch to sell that person (and anyone else following that feed), they nurture the conversation by answering their questions and directly addressing their pain points or needs. Now this person feels like you have an interest in making their life or job better and have taken the time to give them a genuinely helpful answer. Their affinity for your brand, product or service has now gone up, and so too will anyone who is looking for similar answers that stumbles across this feed or forum.
Smart marketers know that social listening involves connecting with people on a personal level in order to nurture trusted relationships that eventually result in brand advocacy. And finally, always make sure you are adding value to the conversation, the same way you try to add value to your in-person interactions on a daily basis.
In order to build effective conversations online, your brand must employ the crucial skill of listening in order to establish real connections to customers and audiences.
As the great Malcom Forbes once said, "The art of conversation, lies in listening."
Sign up for a free Bynder trial
Bynder gets teams working on the same page with a cloud-based digital asset management solution to store, manage, and share brand content. More than 500,000 marketing professionals use Bynder every day to produce, review, and approve their marketing collateral. If you want to grow your brand quickly and with quality, start your free trial today.
---
---