The perfect tech stack
The Next Web: your questions answered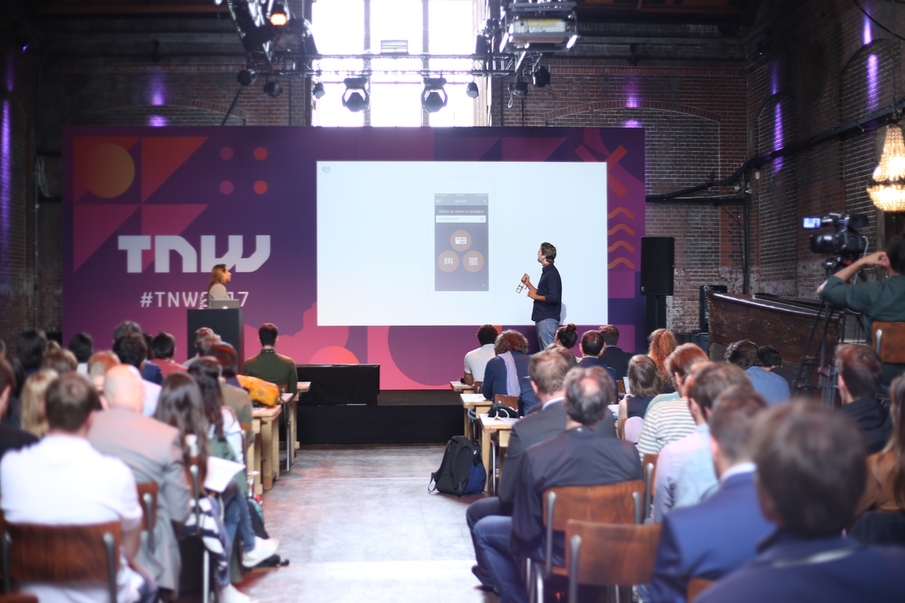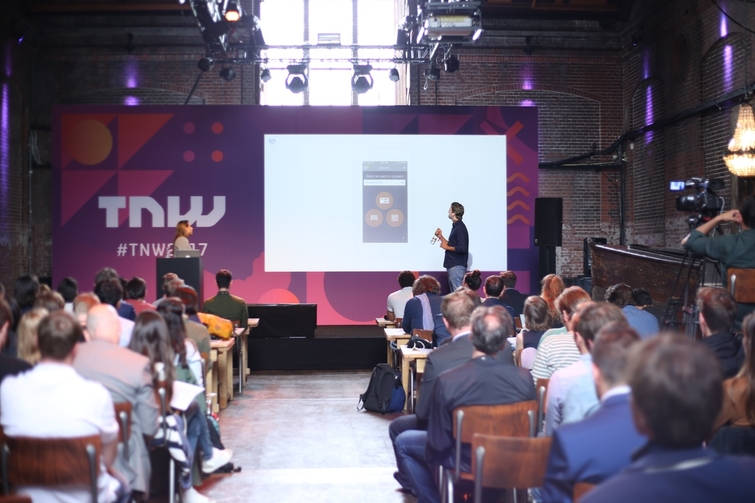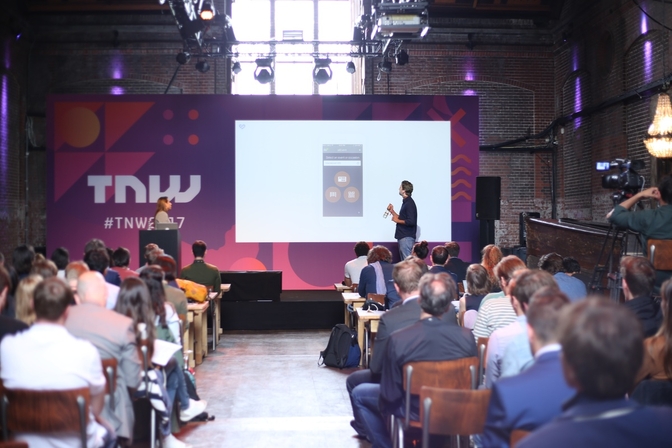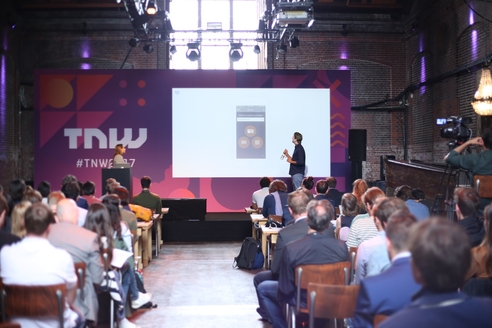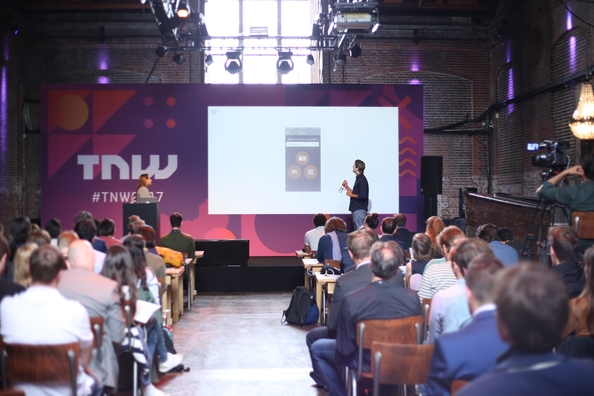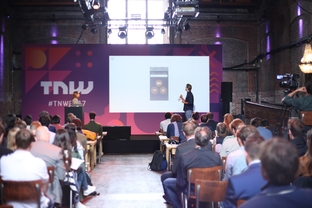 Thanks for attending our workshop at The Next Web. We were happy with the enthusastic response from our crowd and, admittedly, didn't expect so many questions! That's why we've made this post to address all the questions that we didn't get the time to answer. So, enough with the formalities. For those who sent in the questions: "can I get your number?", "what time does the bar open?" and "could you stop walking around?" then: 020 820 3740, 4pm and Yes. Sorry about that. I get a bit fidgety on stage.
Marketing & Lead Gen Questions:
What are the best tools for B2B Marketing?
The most comprehensive tools we use are: Hubspot, Bynder, Salesforce. Please check here for more niche options.
How do I avoid spending money on ads that don't convert into leads?
The trick is measurement and tracking. Testing is key. Try something out and then see if it leads to the expected outcome; just make sure to keep track of your changes so you can see what works. You can also use bid management tools such as Adstage. It will give you real-time alerts, so you can immediately take action when something goes wrong.
Many people won't become a lead directly from social media or YouTube sources, but a strong social media presence creates a buzz around your brand. In the online marketing industry people expect snappy results and quick outcomes, but can forget that ads can also indirectly lead to a positive outcome and increase brand awareness.
How do you attribute conversions to one specific ad, when customers are likely to be exposed to many different ads?
We use various attribution models. Our CRM has a first-click-attribution, whereas our advertising channels usually have a last-click-attribution. This sometimes leads to very different statistics, but it illustrates the importance of a source, especially when they have a view-through-conversion measurement, which social has.
This solves the problem a little bit, but there's a grey area. A YouTube clip is like a TV ad . Nobody runs to the supermarket after seeing a beer commercial, but it might lead to a brand preference as soon as they are shopping. You do have attribution software as well, but they are generally very expensive, so mostly relevant to enterprises.
On ROI: How do you link ads to actual conversions, assuming you are a B2B with long sales cycles?
We track our lead sources and apply first touch attribution, but we track the influence of other channels through multiple Salesforce campaigns. So, when we enter leads into our CRM, we make sure the initial source is always linked to the contact. When a lead becomes an opportunity and eventually closes, we can backtrack where it came from and we can see what other campaigns this lead is a "member" of. This means we are tracking micro conversions.
As mentioned before, we don't expect people to buy our product straight after seeing an ad. But we do have micro conversions, which are followed up after an action. This could include trial signups, white paper downloads, or contact requests.
Even so, it's still difficult to measure the impact of an ad, as there are many aspects that we cannot measure.
Can we have an overview of martech software? Whether they are easy to implement, paid vs free, key benefits, etc.?
Since there are over 5000 different martech software in place, that's a hard one to answer. Narrow it down a little by choosing tools listed in the marketing technology landscape.You can go to Siftery too for an overview of what other companies—such as your competitors—are using. Additionally, websites such as G2Crowd and Capterra also good for comparing different tools.

What's the highest CTR you've seen on an ad?
The highest CTR we've ever seen is 200%. This meant that one person saw our ad once and clicked twice. They must have been really enthusiastic. Or, like Google suggests, they were comparing different companies (but that's not really a fun answer). This obviously isn't realistic for other ads. The CTR varies between all channels. The CTR on Google Search for example is a lot higher than social and banner ads. People are searching for something, if you have the right answer to their search query, they will click.
For branded search queries this means you can expect a CTR between 30% and 50%. With non-branded this would be a lot lower, but if you do well you can still achieve somewhere between 10% to 15%. With our most important non-branded keyword we have a CTR of 35%. On LinkedIn you usually see the lowest CTR that varies between 0.2 and 0.5%. We have seen ads from us though that had a 1.1% CTR there for an entire month. Considering the fact these people are not even looking for you and they might not even know you, this is very surprising.
Does Hubspot use cookies to track customers?
Yes it does!
Can someone sum up the platforms used?
Yes we can, check out our own techstack below, or click here for a full sized view: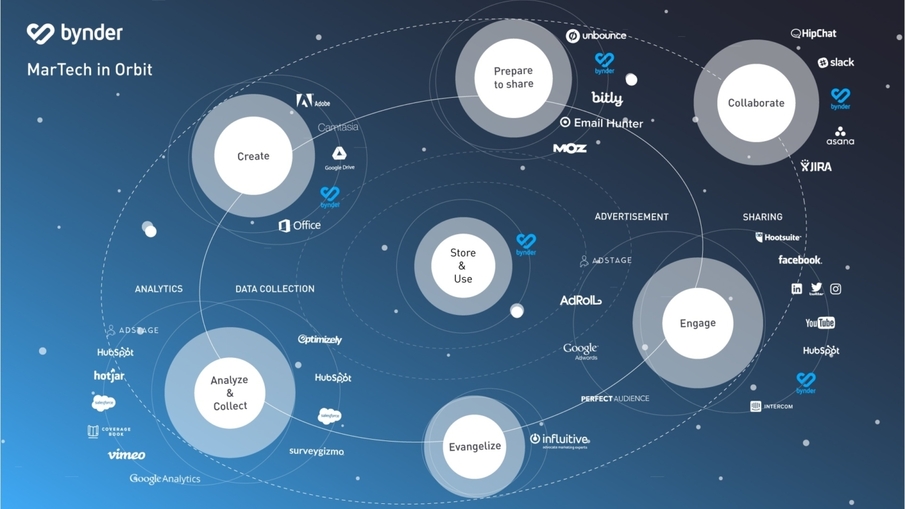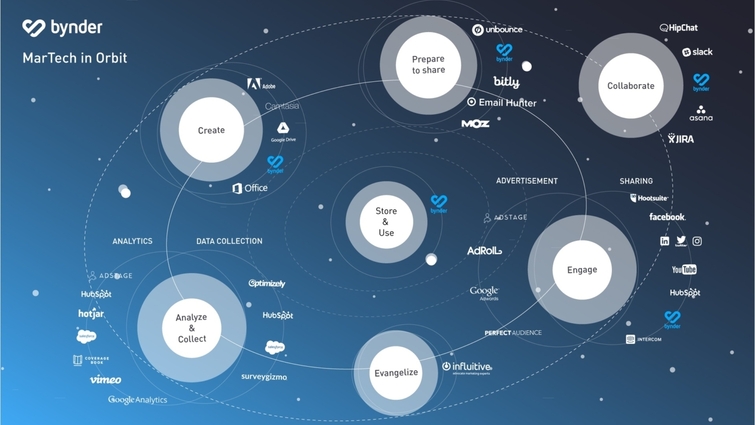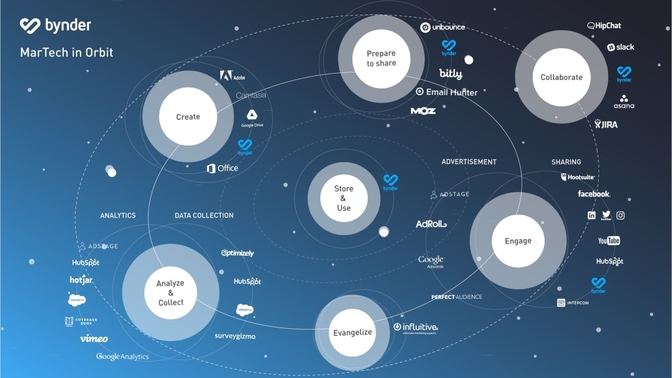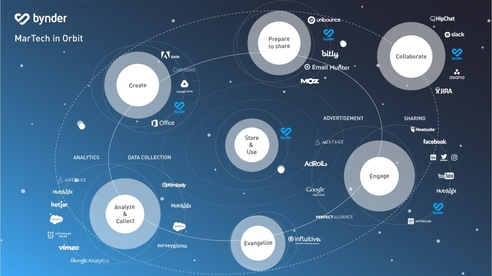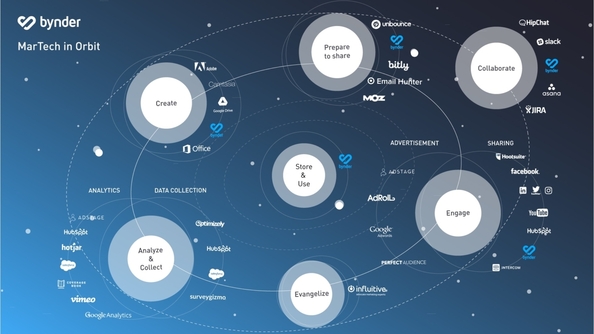 What is your revenue model for all these tools? How do you make back these costs?
Martech accounts for about 5% of our marketing budget. We do not have a strategic approach to prove ROI from the tooling we use. We make a business case, consisting out of different use cases we encounter in our daily work. The vendor has to solve our use cases and illustrate the time saved or efficiency gained versus the costs of the tool.
Are there any cheap or free alternatives to salesforce?
Yes there are, for instance Highrise and HubSpot CRM, but some other alternatives you can look into are: Insightly, Capsule, Instream, Less annoying CRM (yes, that is their actual name).
What was the name of the tool to track social media?
HootSuite and Hubspot for 'social listening'.
Do you consider sales enablement tools as martech?
We do. Even though it is primarily focused on sales automation, a lot of the input comes from marketing. We sync data from hubspot to salesforce; with salesforce we make dashboards and monitor the journey of our leads. The information we get out of our sales enablement tools helps us improve our approach for lead generation and nurture.
How do we leverage content & inbound marketing if we don't have a big following?
You have to start somewhere. Research niche communities, relevant blogs and other well-known platforms. Write a guest blog, post your content in different groups and grow your brand's online presence. If you have a little to invest, well-executed paid advertising doesn't have to be expensive; just a little bit of promotion can have a huge impact on your reach. You'll definitely see effects from 100 euro per week—or even per month—depending on how much you can spend.
What key KPI's do you track?
Lead generation: Opportunity created by marketing sourced (in/outbound)
Marketing qualified leads
Closed won opportunities
Cost per lead/opportunity
And for our ads: CTR, Conversions, Cost per Conversion, Finished views (video)
Digital Asset Management & Bynder Questions
What business is Bynder in?
Next to showbusiness, we are primarily a SaaS Digital Asset management platform ;)
Who are Bynder's competitors?
All the companies you find on Google when you type in "Digital asset management".
How are you better than other available document management systems?
Don't take my word for it, read the Forrester Wave report:
Or if you'd like to go a little deeper on the DAM technicalities, download our free DAM for Dummies guide for more information.
How is your tool different from Hootsuite / Buffer / Crate / Quu?
All of the tools mentioned above are social media management tools. Bynder is a digital asset management tool. The biggest difference is that Bynder is a place where you can find, create and use all your digital files. You can download the image derivatives in the right size so they always look good on social media, but Bynder isn't a tool for posting or managing your content on your social media channels. With Bynder you can feed your social media tools with content you want to post. We are always developing integrations with essential martech tools, many of them are already in place (Drupal, Adobe CC, Shutterstock, etc).
Check out our marketplace to learn more about Bynder integrations.
Can I get a Bynder account? We are a start-up with 20 employees
Sure you can! Shoot me an email at [email protected] and I'll hook you up with one of our consultants! Or if you'd prefer to test it out, you can sign up for a free trial.
What's your business model for selling DAM?
Bynder works with a monthly fee; which is currently based on number users, and the amount of modules and integrations desired.
What channels do you use to attract new clients to Bynder ?
We use most of the ones you can think of. We predominantly use LinkedIn, since we are a B2B company. But we're also present on Google, Bing, Facebook, YouTube and actively update our Twitter and Instagram accounts. Also, don't forget the power of SEO, email marketing and campaigning. Did I mention tradeshows, networking, third-party-, and internal events?
Who is responsible for the consistency of the asset versions?
This all depends on the usage rights you give to an asset. You can allow or restrict people from uploading new version of a particular asset. By default the person who uploaded the asset can control the version, but this can be altered in the user permissions menu.

How do inhouse teams and freelance teams interact together with Bynder? Does the designer have control of uploading?
When an inhouse creative team has shared some previous assets, like logos or presentations, the external designer or freelancer can upload their work to Bynder, where their files will be placed in 'the waiting' room until they are checked and approved.
The following video provides a useful explanation of how this works:
All attendees of the TNW Workshop received a special discount in their goodiebag. Hope to see you there!
Is there a downside to Bynder? And what about the key benefits?
Obviously, the biggest downside of Bynder is not having it. But seriously, Bynder offers the ability to manage and distribute documents, images, videos and other digital media efficiently. It helps teams find the most up-to-date assets to share with colleagues and external stakeholders, such as agencies. Bynder also integrates with best-of-breed e-Commerce platforms, content management systems and project collaboration tools, allowing you to place your assets across many channels.
With Bynder you will gain:
Agility: Shorten the time to market of all campaigns and gain the ability to respond quickly to opportunities and events.
Time: Increase efficiency by eliminating time wasted on administrative tasks.
ROI: Effectively use the assets you already have and eliminate the need to duplicate efforts.
Connectability: Enable active collaboration with your global teams and enjoy a seamless integration that drives user adoption.
Measurability: Improve and grow your brand with insights into how your assets are being used.
Security: Ensure your assets are protected and only accessed by the appropriate users.
For more information, please join our slack group "StackSlackers"; here you can find the slides of our presentation, answer more questions, and discuss the latest trends and news on marketing technology. Send me a request at [email protected] and I'll send you a personal invite.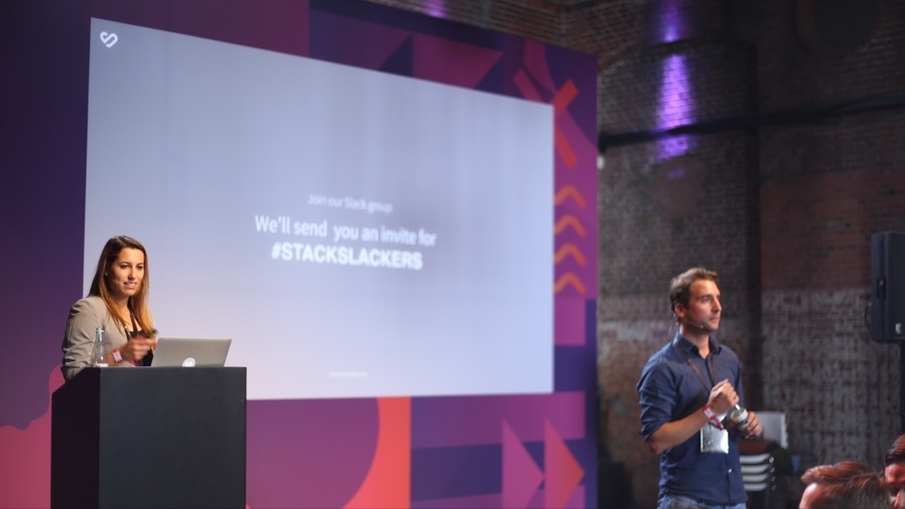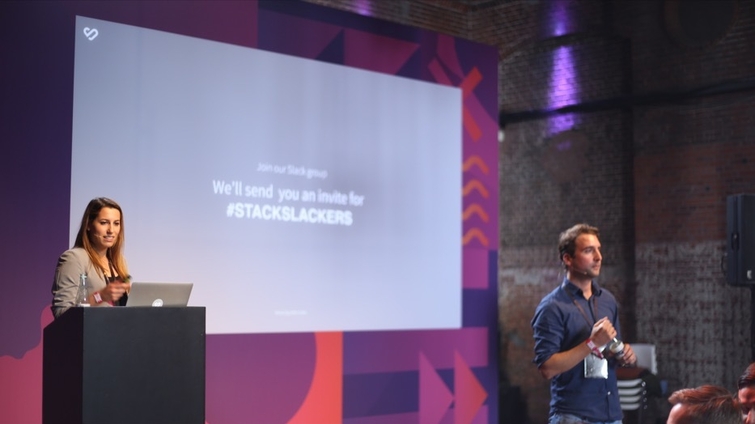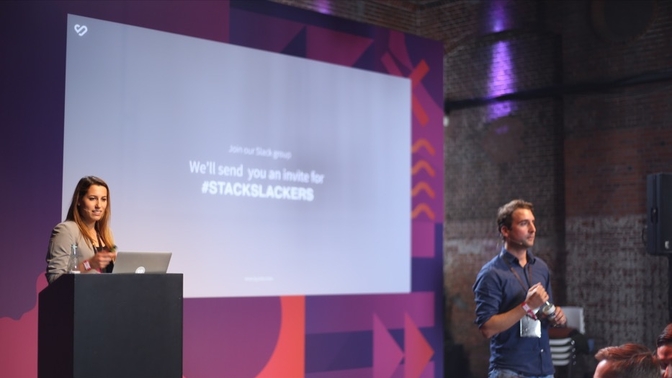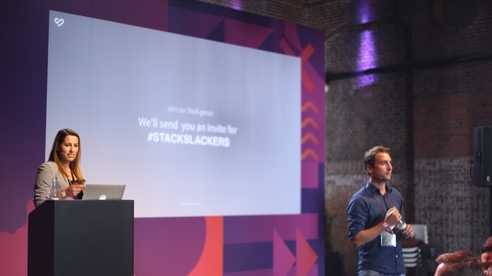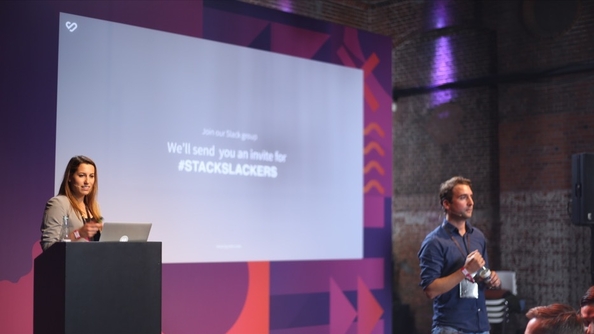 ---

---