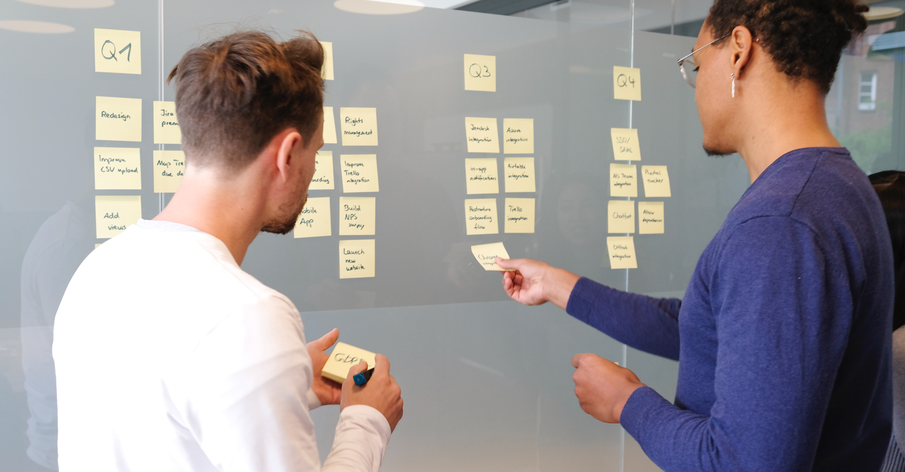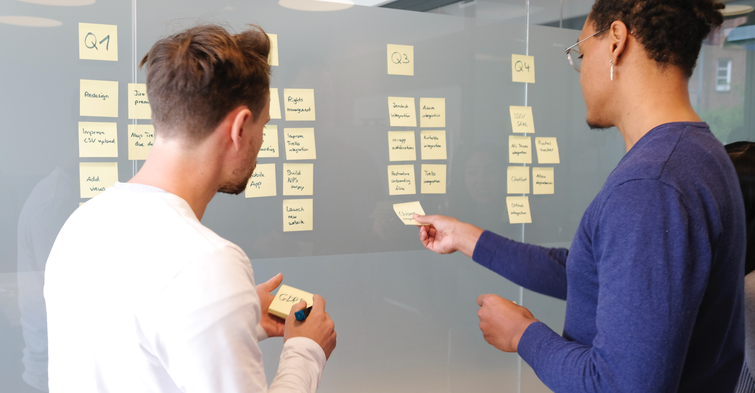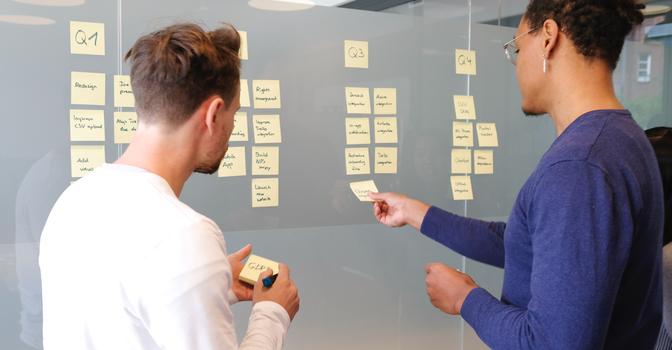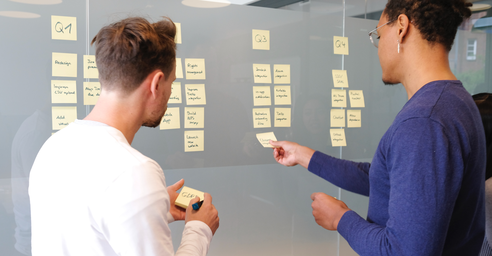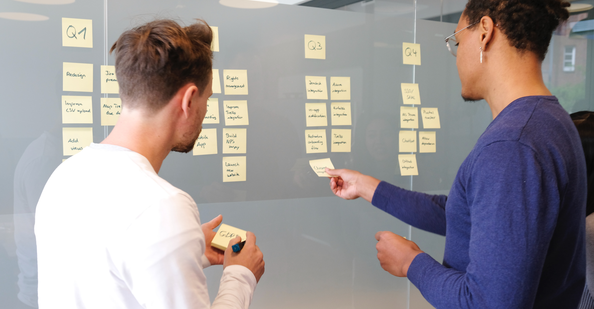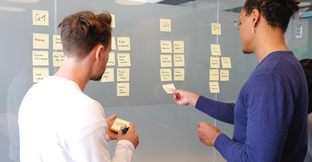 Marketing collaboration tool #1: Your digital library
The most important collaboration software for your business is going to be your digital library, which can take many forms. Some people use Dropbox, Box, OneDrive, or Google Drive, but many enterprise organizations also add a digital asset management (DAM) platform like Bynder to the mix. The difference in these collaboration tools comes down to one simple value proposition: Can your team actually find the right content quickly when they need it?
Amongst many features, a DAM tool like Bynder has a preview of every asset and filtering tailored to your business's specific needs, so your content doesn't have to be hidden in numerous folders, allowing your teams to find things quickly.
Marketing collaboration tool #2: Your communications platform(s)
Every team on the planet needs a communication platform. Forget email—today people get things done through video conferencing tools like Zoom and Microsoft Teams, and chat software like Slack and Teams.
Marketing collaboration tool #3: Your templating solution for creative designs at scale
Creative teams are under a lot of pressure to produce marketing collateral at scale, and one way to speed this up is to use creative templates. Many teams use collaboration software like Canva (which easily integrates with your Bynder library), or even custom content creation solutions that are built into DAM software.
Marketing collaboration tool #4: Brand guide
Brand guides are an important collaboration tool for marketing teams, but they need to be updated frequently. Some brand guides involve more than just your brand rules (think sales enablement information, onboarding guides, and more). These brand guides should be dynamic and interactive, and help your company educate the employees on how to position the brand, understand marketing messaging, and know where to find the right information at the right time. In a way, it's kind of like a wiki for your team. Some teams use platforms like Sharepoint, and other teams use Bynder Brand Guidelines.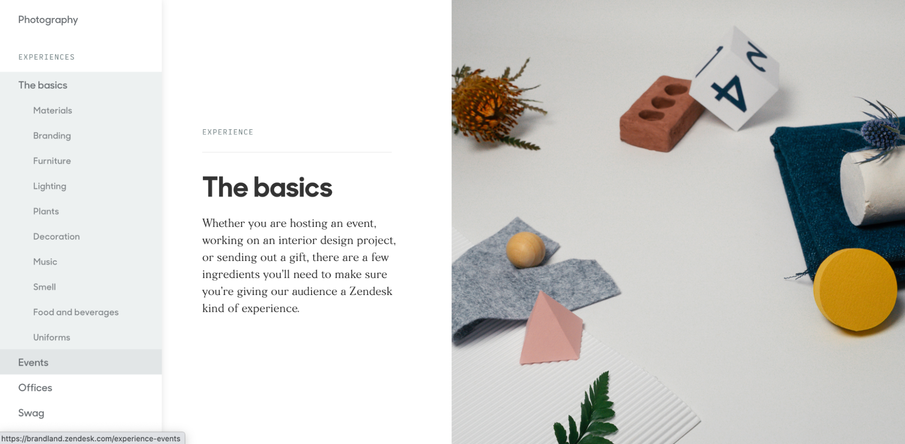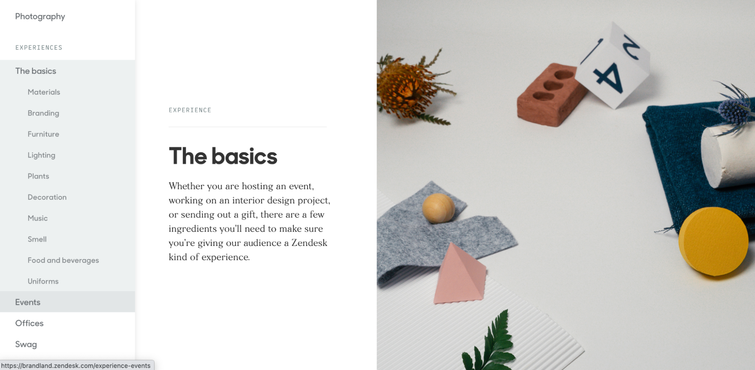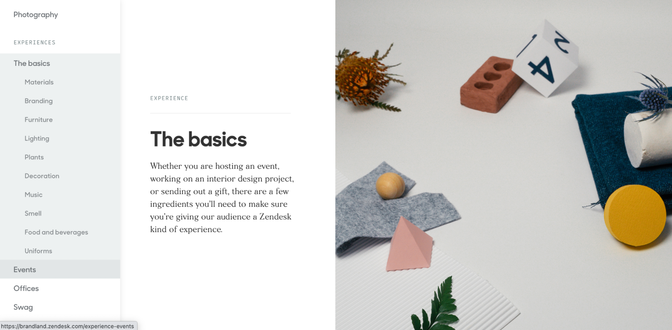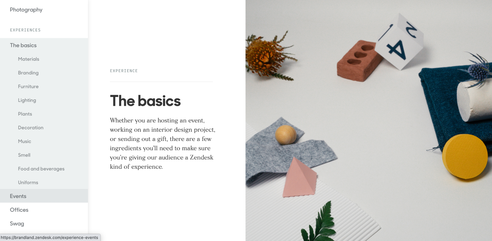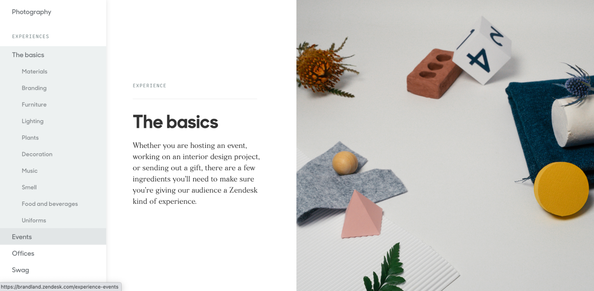 Zendesk, a Bynder client, uses an externally-facing website they nicknamed "Brandland" to showcase their brand guidelines
Marketing collaboration tool#5: Artificial intelligence
Love it or leave it, artificial intelligence tools are helping marketers scale content in ways previously not imagined. The content is good enough to post as-is half the time, but teams that leverage AI to improve or augment their current marketing mix will see the greatest success and stand out. AI collaboration tools like Jasper AI, DALL·E, and AI detectors like ChatGPT's Plagiarism Checker are important collaboration tools for businesses to get things done quicker and better—and free up your production team's time for more creative endeavors.
Marketing collaboration tool #6: UX / Interface design tool
Your website is probably your most important marketing asset, and you need input from all parts of the business on what to improve or change. That's where marketing collaboration tools like Figma and Moqups come in. These visual UI mockup tools let you try out different designs, layouts, and variations of your website pages before going live. Team members can provide feedback and comments to collaborate on the new designs.
Marketing collaboration tool #7: External collaboration w/partners and other brands
Finally, no business is an island when it comes to collaboration. You're going to want to interact with external stakeholders and partners, and email is not enough. Add file transfer tools like WeTransfer, Bynder Express, or even an Open Asset Library to serve up externally-facing, approved content to outside parties.
There's no one collaboration tool to rule them all
Don't forget—no specific collaboration tool is going to solve all your problems, but as you scale your team, you'll need the right tools in place to get the most out of your team. The best marketing teams have a fully integrated marketing ecosystem in conjunction with a data-rich, data-trustworthy, customer database. It takes time to build, integrate, and optimize. Bynder can help you get there faster. Schedule a demo with us.
---

---