Top 8 DAM Leaders to Follow on Twitter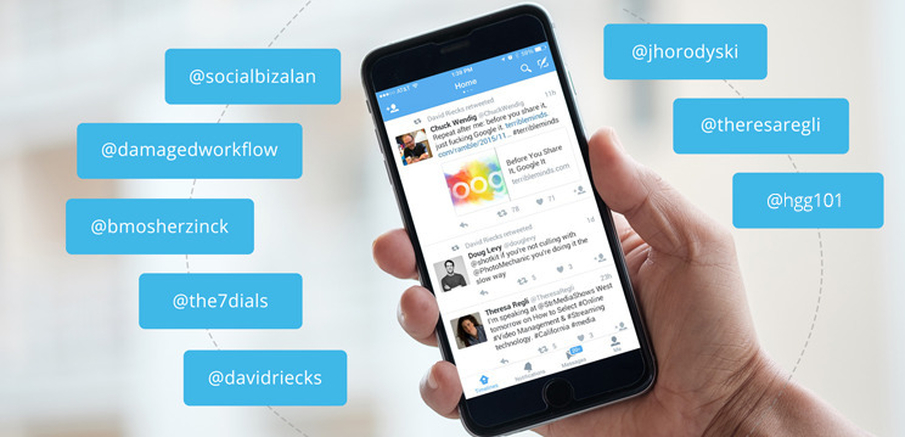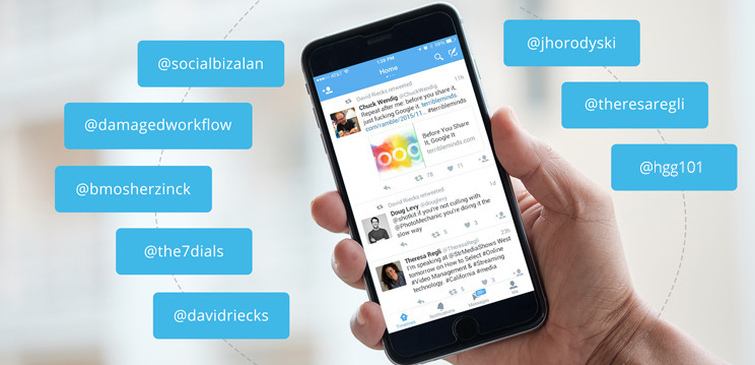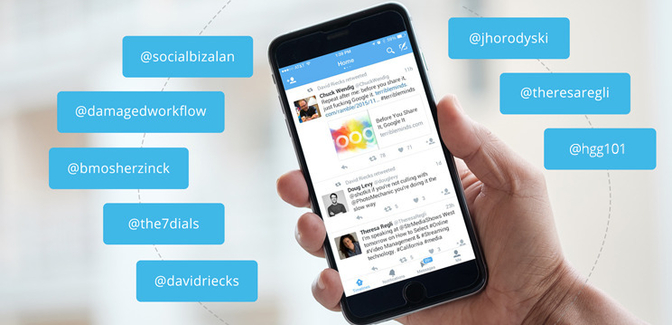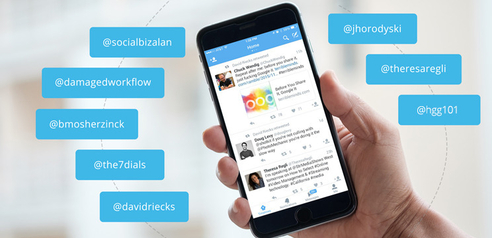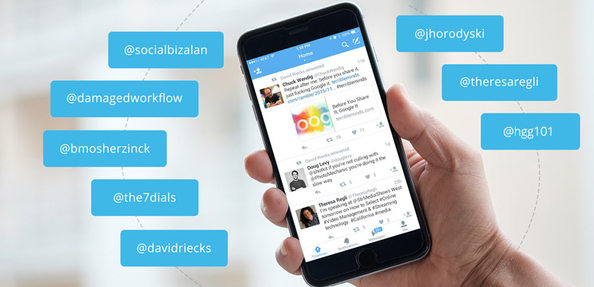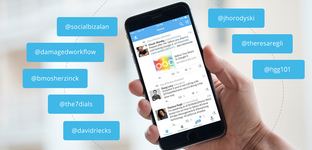 Have you ever wanted to learn more about DAM, but didn't know where to start? Thanks to Twitter, we now have news, world events and community at our fingertips — including the top DAM leaders. We've compiled a list of our favorite go-to experts waxing poetic on the latest DAM trends in 140 characters or less.
Alan Pelz-Sharpe is the research director at The 451 Group and tweets under @socialbizAlan. A writer, speaker and advisor on DAM, he keeps DAM enthusiasts up-to-date on the most current articles and webinars.
Andrew Mannone writes under the handle @damagedworkflow. Mannone's DAM expertise comes from his experience designing workflow and asset management strategies for America's Test Kitchen. Mannone encourages and facilitates conversations about DAM with his followers, and for many years maintained a blog to share his knowledge. Although Mannone no longer updates the blog regularly, it remains one of the most robust and rich resources for DAM knowledge.
Barb Mosher Zinck (@bmosherzinck) is the founder of Digital Tech Diary, a blog that publishes bi-weekly articles about digital marketing and experience, and was previously an editor for CMSWire on content and information management. Her tweets are a mix of helpful articles and conversations with the community.
Dan McGraw, tweeting under @the7dials, is a DAM strategy consultant with experience at a range of companies from Seven Dials Media to The Walt Disney Studios. He speaks at Henry Stewart DAM Global Events and shares information about DAM events, webinars and articles.
David Riecks (@davidriecks) is *deep breath* the owner of Controlled Vocabulary, a project leader at the PhotoMetadata project, a digital imaging and metadata consultant and speaker at photography conferences. He is passionate about a variety of subjects and an avid tweeter of useful articles on DAM and topics such as life, pop culture, photography and tech news.

John Horodyski is a founding member of the DAM Foundation, a principal at DAM Education, a professor of DAM at San Jose State University, a writer for CMSWire, and an all-around great resource for DAM knowledge. Tweeting as @jhorodyski, he gives information on the conferences he attends, webinars he hosts and articles he writes or finds helpful.
Theresa Regli is a principal analyst at the Real Story Group, a company that evaluates technology that will best serve the buyers. She tweets as @theresaregli about tech conferences, insightful DAM articles and her own travel and food adventures.
Henrik de Gyor is a DAM expert who authors Another DAM Blog and is the founder of Another DAM Consultancy. He shares his knowledge through eBooks, podcasts, webinars and more. Found under @hgg101, his tweets highlight his podcast interviews with other DAM professionals, blog posts and retweets of notable DAM experts. He helped grow NYC DAM membership over 400% by co-organizing thought leading discussions and making the sessions more accessible via audio and video recordings. Based in Washington, D.C., Henrik continues to offer sound advice to those seeking to learn about DAM or implement a DAM for their business.
Lastly, don't forget to check out the Bynder Twitter account! Never miss a blog post, find valuable DAM advice and more – follow us @Bynder.
---
---