The world's most valuable brands: Disney's secret to success and the power of nostalgia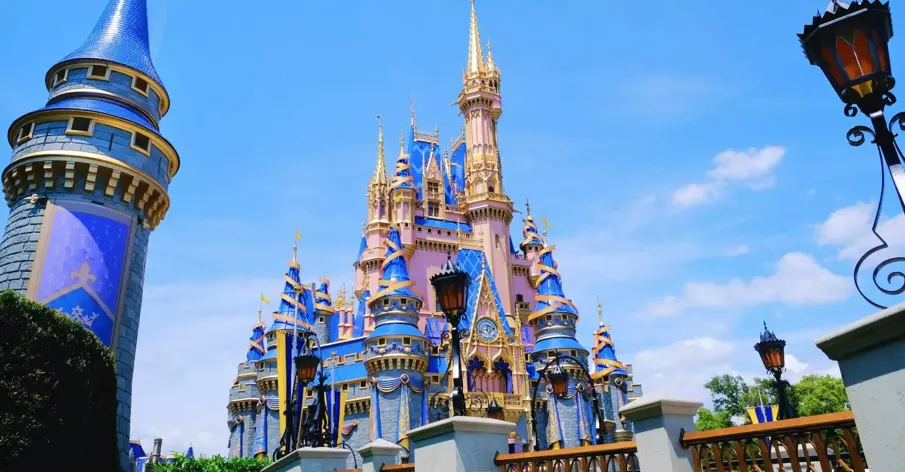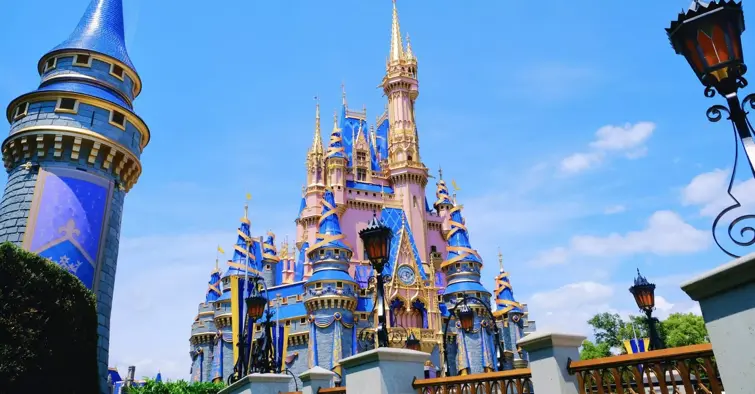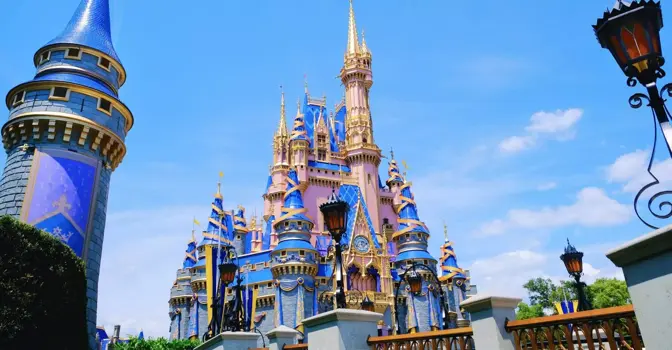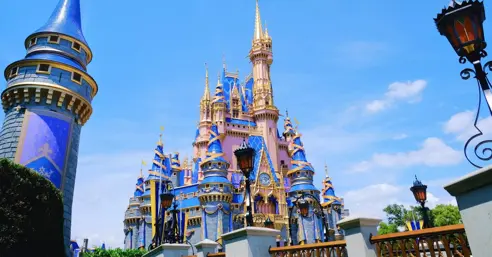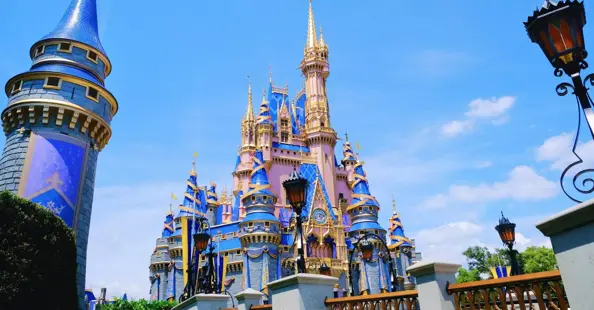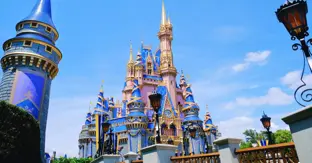 With a net worth of $93 billion, Disney has remained one of the world's most successful and recognizable brands throughout its 100-year history. Most of us can recall a childhood memory of watching an enchanting Disney animation, being the lucky recipient of a plush toy or branded lunchbox, or wishing upon a star to go to one of the company's theme parks.
Disney is one of those brands that you don't seem to grow out of. Their stories and characters resonate with audiences no matter their age or where they come from. Granted, there have been allegations of plagiarism, sexism, and racial stereotyping in the past. It's a challenge for brands of this vintage to not experience the occasional failure, after all. But Disney has always been good at learning from its mistakes and aiming for better. One of the many attributes that has helped ensure its impressive staying power.
So, how do they do it? What are the brand secrets behind the doors of the Disney Castle and what can ambitious marketers learn from them?
Tell an emotional, nostalgic story
Whether you're choking back tears watching Bambi, giggling at Baloo the Bear's antics in Jungle Book, or reveling in the heart-racing thrills of the Avengers, one thing is for sure— Disney's brand equity revolves around telling an emotional and nostalgic story.
Disney understands how to take their viewers on an emotional journey without being unnecessarily coercive. What they seem to understand even better is that people love to travel back in time when they get the chance—reliving the experiences, feelings, and emotions that used to be so familiar and comforting when we were children.
Nostalgia as a marketing strategy
Nostalgia has a huge influence over Disney's audience. To harness this emotion as a marketing technique, the movie studio has mastered the art of reviving old classics like 2010's Alice in Wonderland, 2016's The Jungle Book, and 2017's Beauty and the Beast. Each of these films earned over $1 billion at the box office. Tapping into nostalgia, along with A-list actors and multi-layered marketing campaigns, is their tried-and-true winning formula for Disney's revenue streams, consistently helping their movies soar to the top of the box office.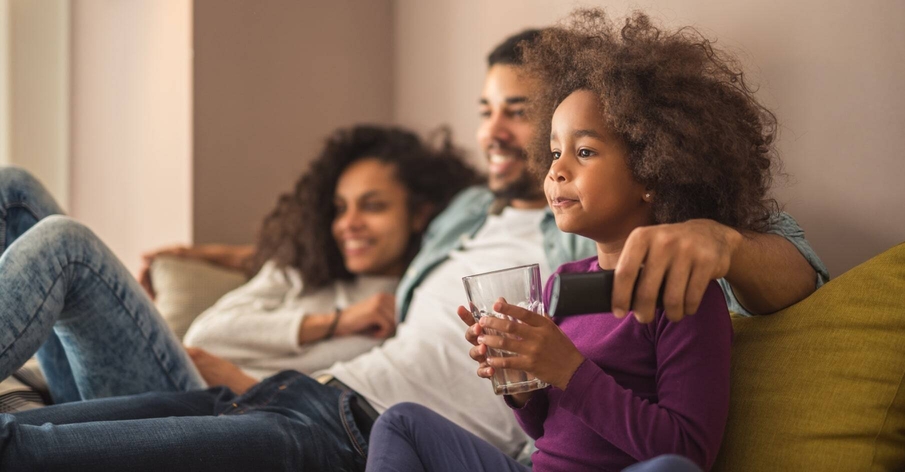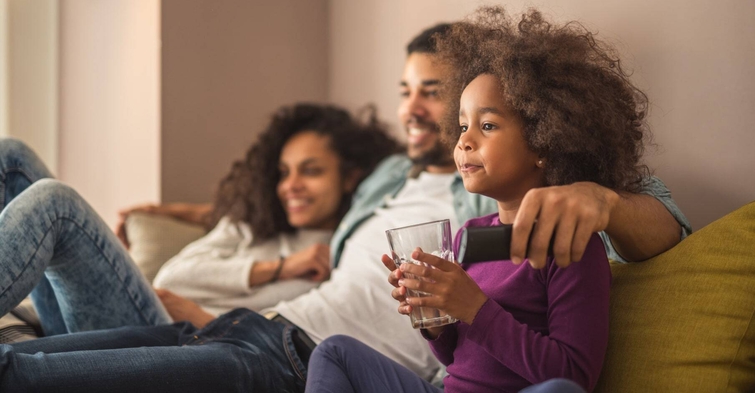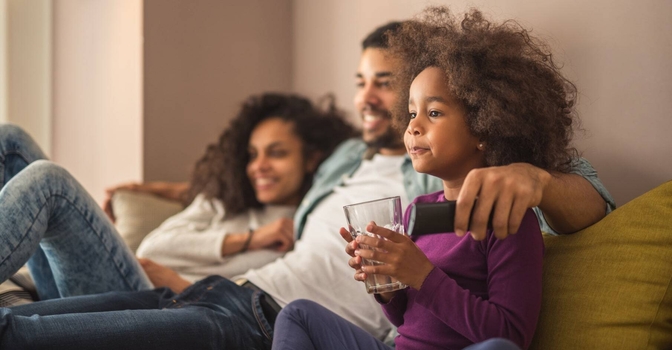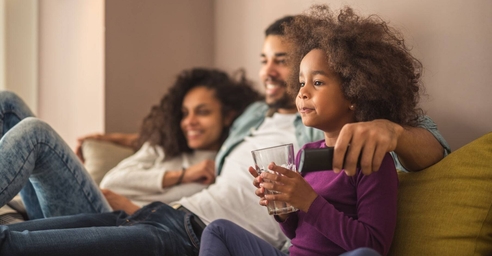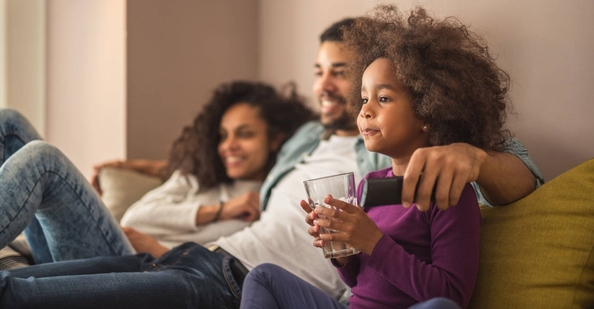 Nostalgia marketing aims to remind viewers of their youth and the feelings associated with it: safety, belonging, connection, hope, and joy. Disney films and products create in viewers a longing for these feelings.
Nostalgia appeals to our sense of identity, helping us link the past with the present. In 2016, researchers found that nostalgic ads fostered a positive attitude toward products and increased purchase intent. They also found that nostalgia-based appeal didn't make a difference in persuasion if the product was irrelevant to the consumer or if the consumer was unmotivated or unaware.
What brands can learn from Disney's nostalgia marketing
Products that evoke emotion, such as a remake of a beloved childhood classic, can deliver more than a quick buck at the box office. These products produce gratifying emotional experiences that drive customer loyalty and positive perceptions of the brand. Nostalgia marketing appeals to our wish to return to an easier and simpler time, with less responsibility and more innocence.
In addition to the entertainment world, other industries that have benefitted from throwback efforts include popular soft-drink companies like Pepsi and Coca-Cola. Both have experimented with re-creating their old designs and bottles, which have certainly paid off in a big way.
Marketers have used nostalgia to attract the attention of millennials with fond memories of the Pokemon characters from their childhood. Companies have also revived interest in vinyl records, Polaroid cameras, and cars like the Volkswagen Beetle by tapping into our longing for the past. Retro culture is also a consistently popular (yet ever-changing) cycle that has a huge effect on the tastes and trends within the fashion, design, and gaming industries (to name a few).
Be where your customers expect you to be (hint: that's online)
Evoking feelings of nostalgia doesn't necessarily mean the company is stuck in the past. Streaming services like Netflix have transformed how people consume film and television, and Disney has shifted its strategy to accommodate this shift in consumer behavior. It has acquired Marvel, Lucas (Star Wars), National Geographic, Pixar, and 21st Century Fox, now competing with heavy hitters like Netflix and Amazon.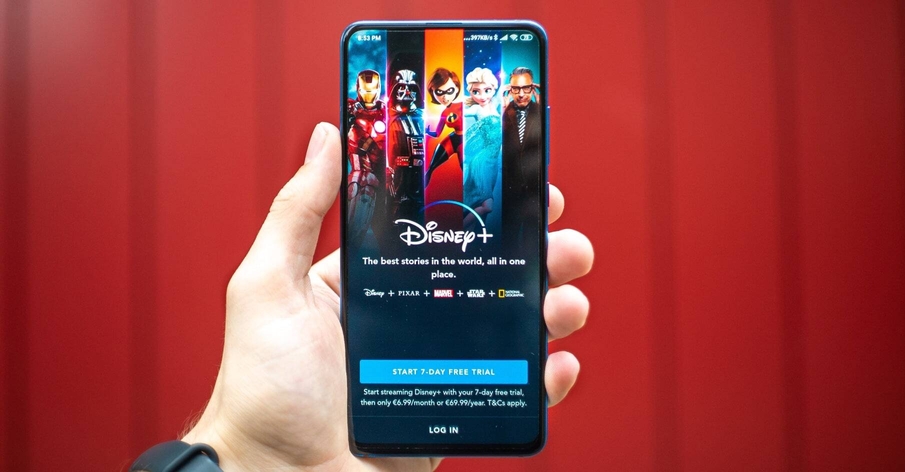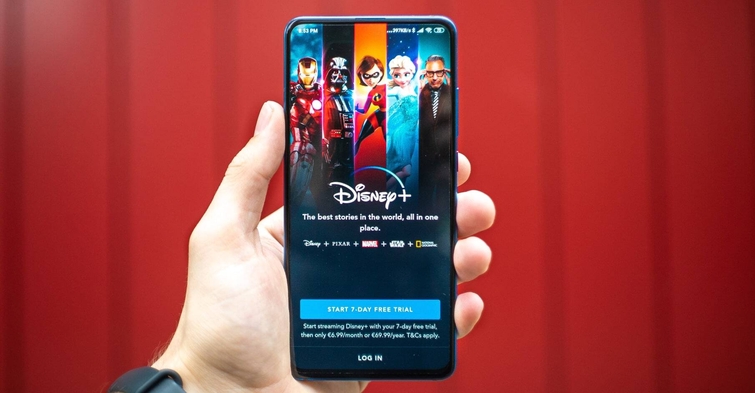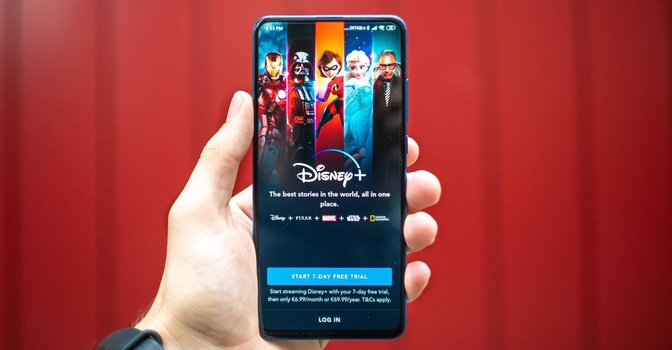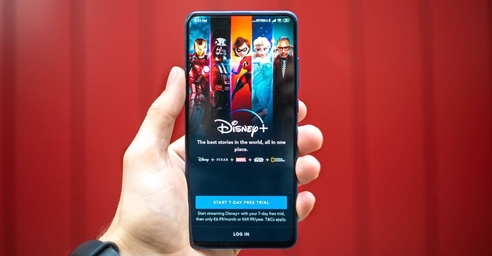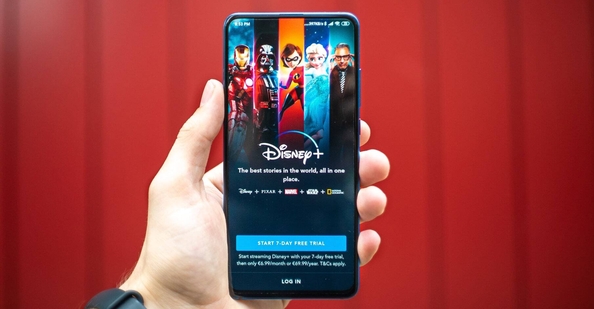 The practice of repurposing content is often essential to a well-devised marketing strategy. This is exactly what Disney has been doing since the launch of Disney+, which allows Disney to repurpose its content (from Disney Channel originals and animated classics to new releases like 2021's Luca) while appealing to a larger (and younger) audience. And with cinemas and theaters hit hard by the pandemic, Disney has continued to delight viewers with its iconically nostalgic stories—except this time, they were freely (or at least cheaply) available from the comfort of our living rooms.
In doing so, Disney has disrupted a long-held belief that films sent to streaming are less-than in terms of quality and expectations. Disney+ is now on its way to becoming the world's largest streaming service, and it's estimated to have reached over $1.5 billion in global consumer spending.
Know your (segmented) audience and create an inclusive brand experience
To maintain fan engagement, Disney strategically creates content for different audience segments. For example, the company's Star Wars revival brought in millennials and older generations by appealing to their nostalgia for the classic Star Wars films. The official Star Wars Instagram account, with 14M+ followers, keeps fans engaged with videos, GIFs, fun facts, and other content.
The hit movie Frozen targets younger audiences less interested in the Star Wars films. Since many Frozen fans don't have an Instagram account, Disney has introduced toys and consumer goods to target this audience, who otherwise wouldn't have much opportunity to engage with Disney as a brand.
Walt Disney understood that so-called children's entertainment isn't exclusively for, well, children. From the theme parks "where parents and children could have fun together" to the animations that can "bring pleasure and information to people of all ages everywhere in the world", Disney consistently produces content and immersive experiences that appeal to people of all ages.
Much of Disney's brand value comes from its branded merchandise, and they have done their utmost to ensure there is something for every fan to put on their Christmas list. From the Disney Infinity app that targets today's generation of younger video game fans to retro-style Wandavision cushions that wouldn't look out of place in your average Gen X-er's apartment, their swag is second to none.
What brands can learn from Disney's segmented brand experience
Most brands won't need to appeal to the breadth of audiences that Disney has in their sights. But you will need to understand the different needs that your customer demographics have and adapt the way you sell to them accordingly without losing sight of your overarching brand identity.
Developing customer personas is a great tactic for effectively segmenting your marketing activity. This approach will help you develop and deliver content that addresses the specific needs of your audience at different stages of the buyer journey.
Understand the value of experiences
Disneyland, Walt Disney World, or any other Disney theme park are not simply famous for their world-class rides or high-end retail merchandise, but rather for the experience of being immersed in an entire world of Disney escapism.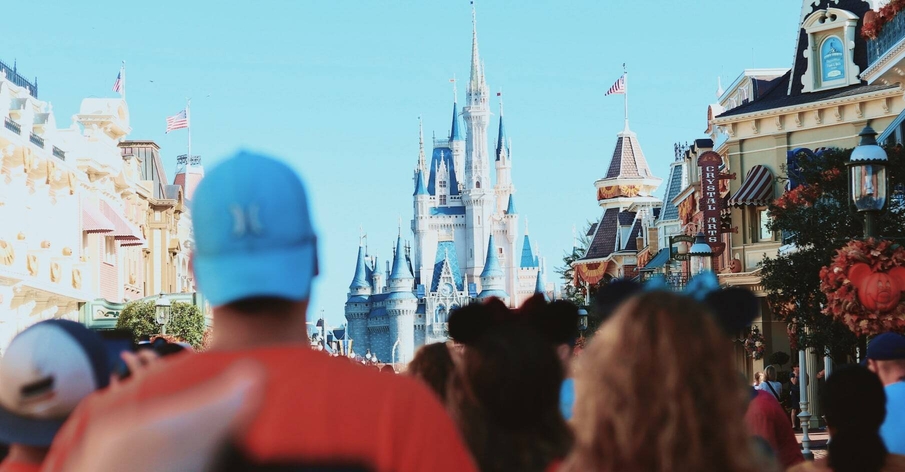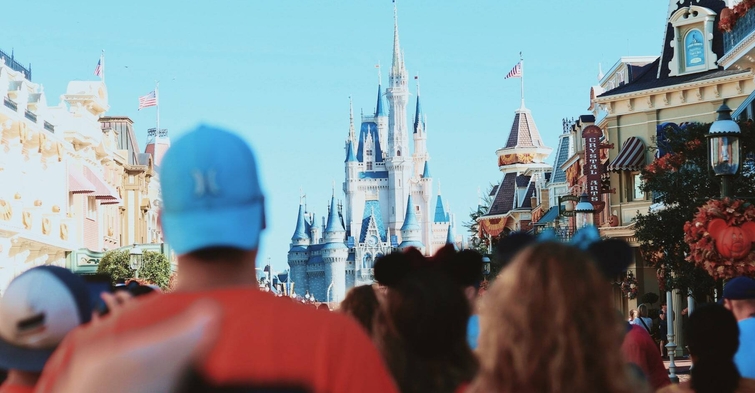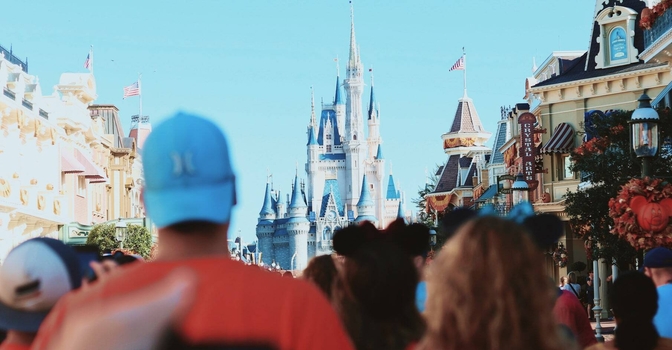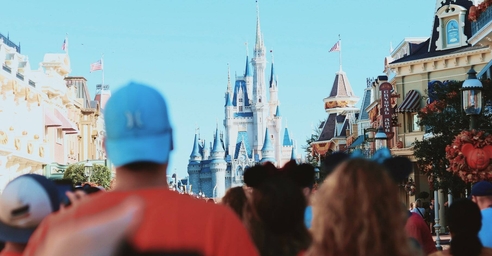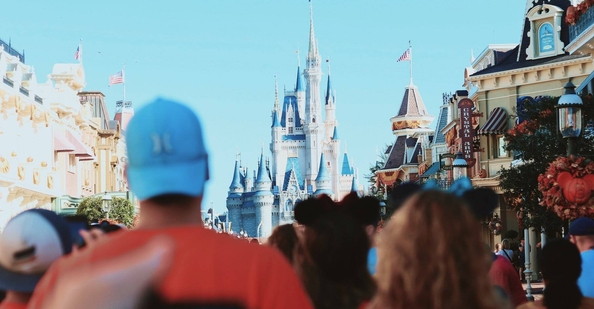 At the heart of the initial success of Disneyland lies the fact that Disneyland represents an end-to-end experience that one can see, hear, and smell—and quite literally live. As some have called it, experiential marketing is one of the many ways in which Disney capitalizes on people's need for escapism—and they do it quite successfully.
Disney parks generated $6.8 billion and $6.1 billion in operating income in 2019 and 2018, respectively. To provide some context, Disney overall made $14.9 billion and $15.7 billion in operating income in 2019 and 2018—so parks accounted for a mind-blowing 45% and 39% of operating income, respectively, in those years.
Inside a Disney resort, you don't just want your experience to be magical; you want it to be perfect—Disney knows this. This is called relationship marketing and refers to all actions by one company that aim to create and maintain a positive sense of trust, fidelity, and loyalty in their audience.
Disney ensures the highest level of relationship marketing. All employees are always advised to be cheerful, optimistic, and attentive, incorporating the spirit of the company enterprise across the brand. There are many examples of care and commitment in solving all types of problems. This attitude towards customer relations strengthens the company's ties with the public and earns the company widespread admiration.
What brands can learn from Disney's experiential marketing
User experience is ultimately the key. Visitors to Disney quickly grasp the company's emphasis on providing a cohesive, user-friendly experience. Whether at the hotel, in the parking lot, or at the theme park, the entire Disney team works hard to intentionally amplify, celebrate, and encourage a positive user experience.
Think about the experience your customers have with your brand and your company. That experience can be the difference between you and your competition.
Partner and collaborate with the right brands
Disney knows a thing or two about aligning itself with the right brands - or taking them under the Disney wing altogether. When Disney's output started to be eclipsed by Pixar, rather than accepting defeat, they went right ahead and bought the animation studio outright. After some live-action fails, the media behemoth recognized its weak areas and snapped up Marvel.
Disney also extends its brand reach and boosts brand recall by collaborating with an impressive range of fashion, FMCG, entertainment, lifestyle, and beauty businesses, including Uniqlo, Adidas, Gucci, Barbie, and Zara. The collaborations are targeted well and mean they remain relevant and visible to a wide range of audiences—without ever losing that unmistakable (and valuable) Disney feel.
What brands can learn from Disney's approach to collaboration
Take a leaf out of Disney's branding book and seek out like-minded or interesting businesses to collaborate with. This could be anything from co-producing an e-book or digital report, hosting an event, or developing a product or service in tandem. Naturally, you want to avoid conflicts of interest and make sure the partners you choose share similar values. Plus, you want to be confident that the workload and promotional benefits will be equal. But when you align yourself with the right partners, it can help amplify your brand and bring it to life.
Disney has led the way in delivering original content for nearly 100 years, turning traditional marketing approaches on their head. Rather than starting with a physical product and building a story around it, they have set themselves apart by focusing on a powerful story and bolstering it with a dizzying array of merch and experiences.
While this isn't always an appropriate strategy for today's businesses to emulate, it serves as a useful reminder to always think outside the accepted ways of doing things. As long as you keep your audience in mind, focus on great storytelling, and are prepared to grow and change, your brand should enjoy the long-term success it deserves.
As Walt Disney himself said, "if you can dream it, you can do it."
A DAM system can be the secret to your company's success. Click below to find out more

---

---