10 types of evergreen marketing assets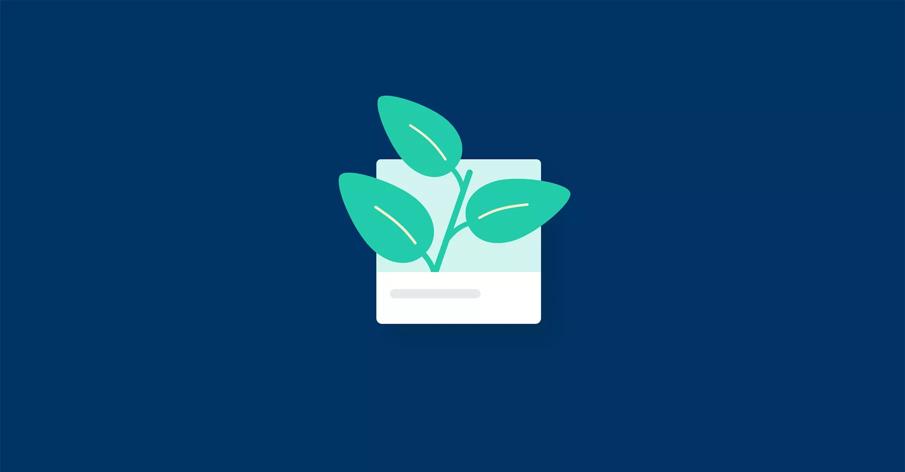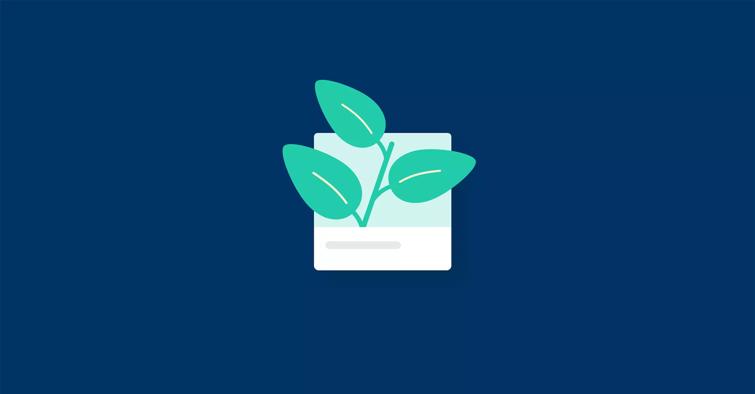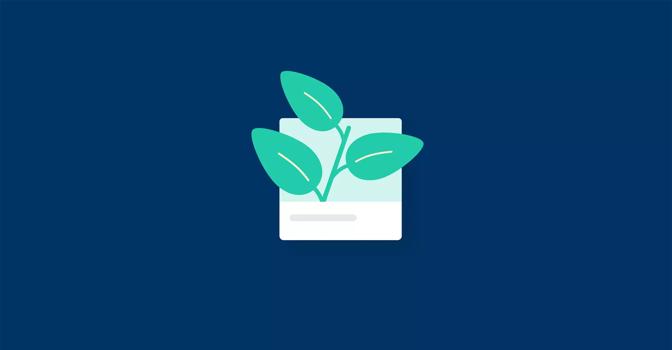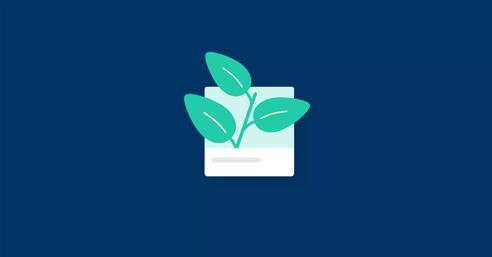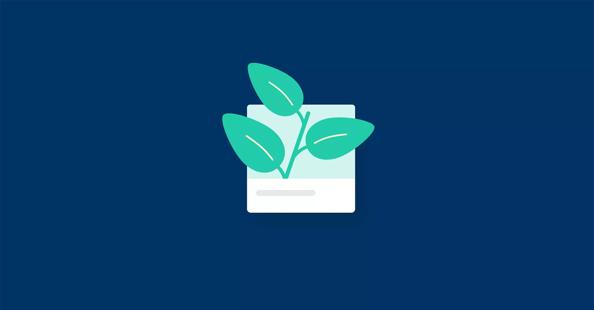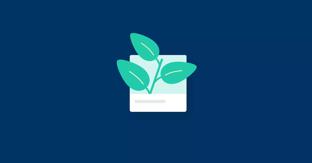 It's 5 am, your dreams are filled with creative, inspiring marketing assets that intrigue and motivate you. Suddenly you wake up in the middle of the night to find a lumbering, grey, mundane piece of content hovering above your head. Endless reams of copy flow across the walls, boring you to tears. There's nothing worthy of note; no exciting metric data, no knowledge-rich video content, or a single report or e-book bursting at the seams with valuable information.
Horrifying right?
Thankfully, there's an antidote for this fever-dream dystopia of dull content haunting the dreams of your prospects. What do we prescribe? Evergreen marketing assets.
What is an evergreen marketing asset?
If you hear the word evergreen, you may suddenly picture a soaring pine tree standing proudly in a forest - and you'd be on the right track. But switch the pine needles and fresh forest air for a piece of content that, just like our pine tree, never loses its greenness.
Always appropriate, never losing its shine, and holding itself aloft against the test of time. An evergreen marketing asset is timeless and gives always-relevant industry knowledge or general information that your leads will find useful in the future.
Evergreen content can be used across several campaigns and continue to grow as a vital marketing asset in time. That is why it can be a treasure-trove for your folder:
While evergreen content tends to cost more upfront, you can pay once for your asset and use it for years to come.

It gives you the authority to build trust and move leads down the marketing and sales funnel.

Evergreen content tends to rank higher in search engines, making lead generation easier.
Like that pine tree, your asset will continue to stand out for years to come!
Best types of evergreen marketing assets
So then, what types of eye-catching content could you invest your resources into? Great question, and one that we've answered for you in the form of one of our favorite content types - a list. Imagine it like you're going grocery shopping, but for assets that will transform your marketing presence. (Don't forget the milk!)
#1: Infographics
If it's not broken, don't fix it - the humble infographic!
Whilst there are more exciting ways of showcasing a product launch or last quarter's success, slick visuals and the right color palette can make an infographic a valuable asset.
The days of plastering infographics over the office walls and on the back of toilet doors are long gone (thankfully), but don't underestimate this cost-effective way of making a point. Infographics allow you to harness the power of visuals that are natural for the human brain to understand. Did you know that 90% of information transmitted to the brain is visual?
For a great example of an infographic, look no further than HubSpot, the king of content marketing. They created a helpful infographic ON infographics with "The Power of Visual Content."
#2: Quizzes or questionnaires
Which loaf of bread are you?
What type of soda is your star sign?
If quizzes were a brand, they'd be Buzzfeed. The Buzz' proved that all it takes to capture the imagination is the promise of answers. No matter how obscure they are. (We're wholemeal and cola, by the way).
Airbnb's "Trip Matcher" is a perfect example of a quiz that a business has been able to use for years. It aims to help travelers find their ideal destination for vacation, a common challenge in planning a getaway. Not only were they able to solve their lead's problem, but they were able to provide the solution in a fun, interactive format.
#3: Frequently asked questions page
Who said FAQ pages were just for retail giants that wanted to dodge speaking to you on the phone?
A well-informed FAQ page can fill multiple gaps as a marketing asset:
Give leads a place to find answers to their questions.

Clarifies information about your industry to establish you as a leader.

An SEO goldmine to rank for long-tail keywords and helpful backlinks.
An FAQ page is also a great evergreen asset to add to your website. Kim Komando's "Buying a New Computer" is a great example of FAQs done right. It uses 73 backlinks and ranks first for "what kind of computer do I need?" search query - not bad!
#4: Whitepapers
When it comes to in-depth technical knowledge, it doesn't get more big-time than the whitepaper.
Whitepapers do away with attempts to be witty or snappy and opt to put on their diving gear and submerge themselves in a sea of data, empirical evidence and concise information on a specific topic.
By diving deep, you can turn a whitepaper into an evergreen, must-read resource within your industry sphere.
LinkedIn has created many B2B whitepapers that capture leads. One of their best examples is "
The Sophisticated Marketer's Guide to Content Marketing
."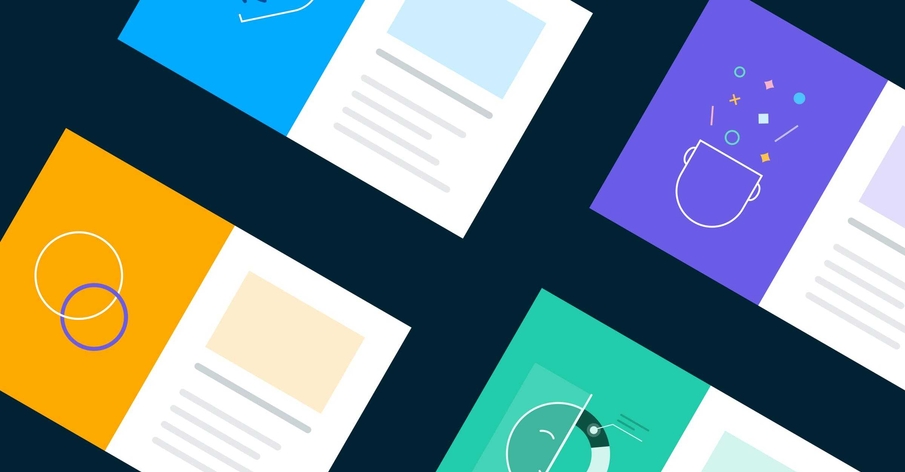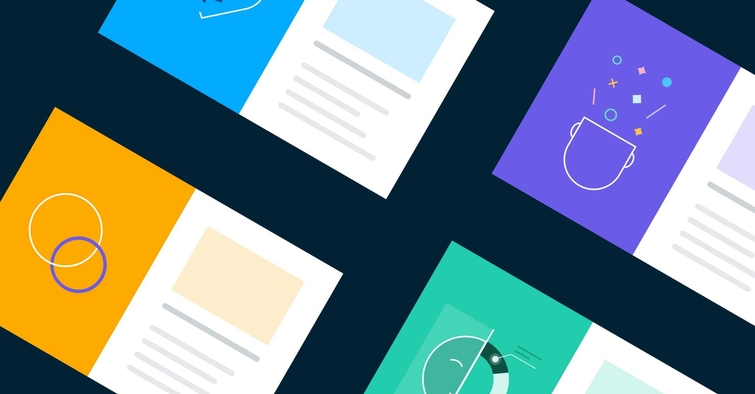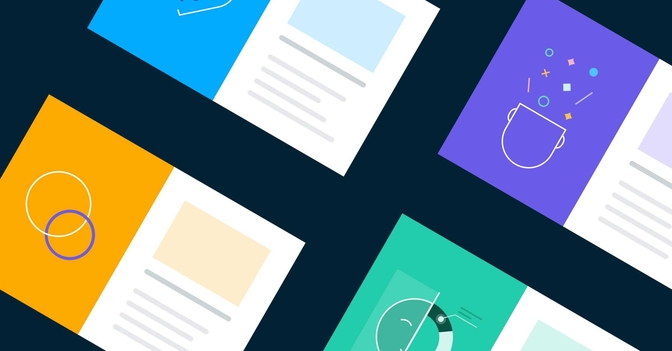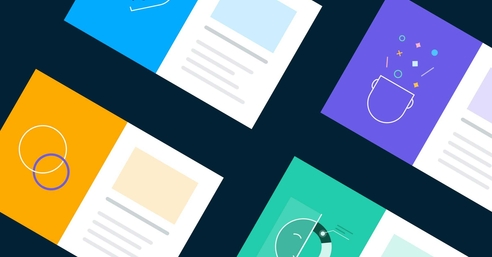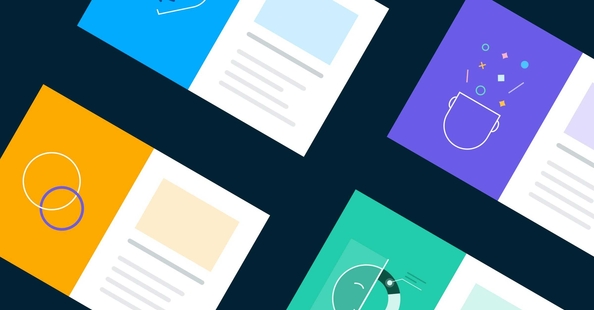 #5: Glossary
Like those textbooks from college had - but less boring.
A glossary for standardized terms in your field can be a vital tool for prospects who are new/not confident about dealing with business' operating in that space. If you give clear explanations that aren't pumped with abbreviations and 'high level' talk, you might just hit a goldmine.
Words rarely, if ever, lose relevance in any field. Visitors will return to your evergreen piece of content, and are likely to share it around if they think it's particularly useful. What's more - you never have to update it!
Vulture's "A Stranger Thing's Glossary" is a fun glossary that readers can refer back to as they go through the hit series.
#6: Explainer videos
When William Friese-Greene pioneered the moving image in 1888, he'd never have thought to make a guitar tutorial or how-to guide for making craft beer. But you can!
Video content rules the digital airwaves, and whilst you may not be able to make a viral hit, you can still get yourself a killer piece of evergreen content your prospects will love. In fact, 93% of marketers who harness video as a marketing asset stated that it was an essential part of their marketing strategy.
Check out Mint.com's "Financial Life", it's a great explainer video that continues to garner views even ten years later.
#7: Case studies
You won't need a magnifying glass to study a case in your industry space - but it'd look cool.
Case studies are a powerful evergreen asset to unleash on your prospects. Taking a real-world example of a customer success story and turning it into your very own must-read tale to inspire your prospects is worth its weight in gold.
Neil Patel nailed the case study to land some of his most lucrative clients, including Fortune 500 companies.
#8: Content library
A library card is a thing of the past (I think, I've not been in over 15 years - don't tell my mother), but your very own library can be a temple to worship the great content you've produced so far.
Copyblogger compiled all their evergreen content into a library and saw historic results for their website.
#9: How-to buying guides
Much like flat-pack furniture - a how-to guide can be pretty essential when it comes to doing something new.
It depends a lot on your industry and what you're offering, but a buying guide can be a highly influential piece of comment when it comes to prospects making that important 'should I?' decision.
Whether you're a middle-man for those looking for reliable information, or a business on the lookout for new clients. Nurturing prospects along without overwhelming them with sales jargon or bombarding them with claims about your/your favorite product is important to ensure you're not just making a long-winded sales pitch.
A great example of a how-to is Heimdal Security's ultimate buying guide for anti-virus software. They provide useful content that leads have been able to use for years.
#10: Podcasts
Everyone knows someone that has launched a podcast in the last 12 months. They've recently exploded in popularity for a reason, and are a powerful way to produce digestible, evergreen content.
We wouldn't mend just propping up a microphone on your desk, with the sound of the office vacuum screeching away in the background, without a plan. Creating a proper transcript, with plenty of notes, can really help with backlinking when it comes to uploading.
Plus, keeping track of what you've said previously stops your podcast becoming a broken record and making listeners melt you down and switching to cassette.
Pat Flynn's "The Smart Passive Income Podcast" is a great example of a podcast that continues to garner listeners with evergreen podcasts and show notes.
Also, don't forget to check out Studio OnBrand, for a great example of how event talks can be repurposed into a digestible podcast format.
Harness evergreen marketing assets for your business
Marketing assets can take significant time and cost to create. Make it count for the long-haul with evergreen assets you can use for months and years to come.
Give one of these types of evergreen assets a try!
---

---