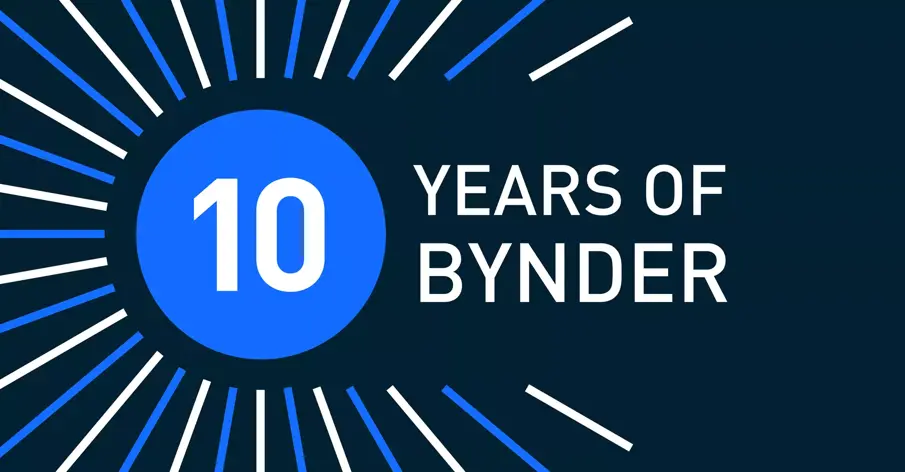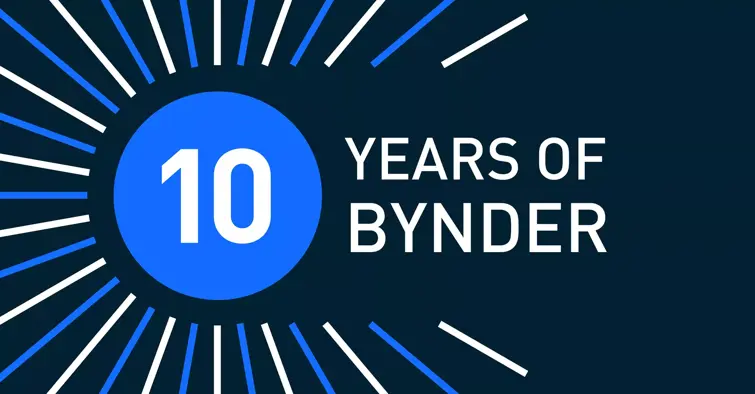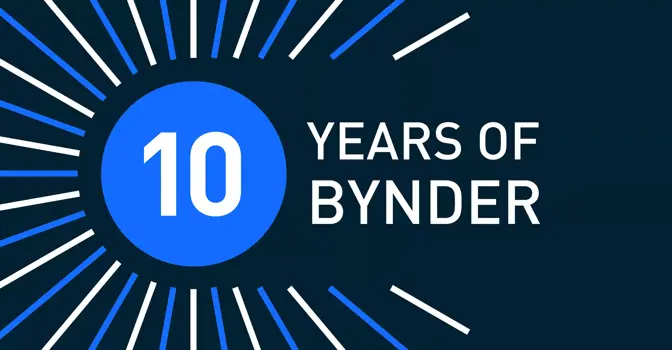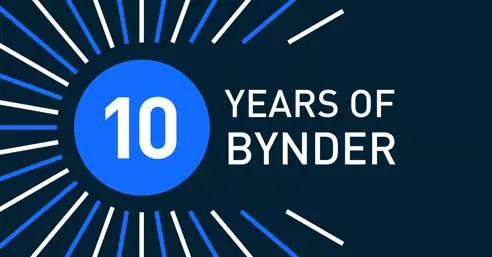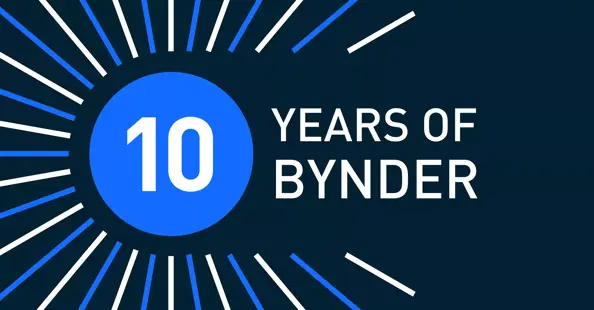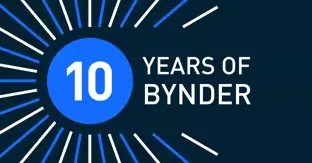 With Bynder reaching double figures this year, it's the perfect time to recognize those behind the scenes who have been a vital cog in the engine that's taken Bynder from a bespoke solution for one client to a digital ally for 3700+ global brands.
Every Byndie is more than just an incredibly talented individual; they're part of a family. That's not just a cheesy bit of employer branding; it really is the truth!
And what better way to look back on ten special years than via the memories, anecdotes, and stories of ten long-standing Byndies from across the globe.
We asked our ten Byndies:

As someone who's been around from (almost) the beginning, what makes Bynder, Bynder?


Bob Hickey (CEO)
"Over the last ten years our company's evolved, along with our leadership team and our employee base. And, you know, we're really in a great position to take advantage of the next ten years of growth. It should be a lot of fun doing it!
Since the start, I think we're all older and have a little bit more gray hair. But other than the wrinkles and the hair, I think we've come together as a global organization. Take a look at our seven global offices, Barcelona is a fantastic space with a great team, London is filled with new exciting faces and leadership figures, while our Netherlands offices have always been the organization's anchor. We're super excited for Melbourne to hit the ground running, and the Boston and San Carlos offices have been immense places for growth, both personally and professionally for Byndies.
So I feel really fortunate about the people and the leadership that we have within the company!"
Adria Berrocal Forcada (Senior Videographer and Motion Designer)

"Short and simple: If there's one thing that defines Bynder it's the people. Bynder is a melting pot of different cultures and innovations. It was already like that when I joined years ago and it still hasn't changed one bit."
Ruben Vermaak (Global Director of People Development)
"I love the fact that Bynder is so international (currently 48 different nationalities and counting), something we have been from the start since our first intern was from France. It is so interesting, inspirational, and refreshing - every day I learn something new from one of the many cultures represented in our offices! I could never ever work for a company with only Dutch people, it would be way too boring! A lot of (tech) start-ups start in one specific country and only hire local people and by the time they expand to other countries they really need to do a culture/language switch, but I'm glad that we already have that global approach from the beginning.
When Bynder started in 2013 there was a clear mission: to become the best DAM company out there! Although we are not a start-up anymore, most Byndies do have that start-up mentality, which you can see best in that proactive attitude. If Byndies don't know the answer to a question, they don't sit and wait until the answer comes to them but they will ask around or find it out themselves! And they are never bored because there is always something to do.
Also, something that is typical Bynder is that we have what I would call a 'Learning Culture.' A culture in which employees continuously seek, share, and apply new knowledge and skills to improve individual and organizational performance. You see this in every team, office, and level of the company. This is so important that it is stated as one of our ongoing company objectives: A work environment where people can be the best they can be.
When talking to potential new Byndies, we're glad to hear that they have heard that investing in employee development is a company-wide priority.
And no matter which of the eight offices you go to, all of them have the same Bynder vibe. I think in general we have a fantastic office culture – a place where people come together to meet, work, brainstorm, train, share a meal, or have a drink with their co-workers to reflect on the week. Personal highlights for me are the office parties that attract a lot of colleagues e.g. the Bynder Awards Gala, Summer BBQ, or the Thanksgiving Dinner in the US."
Robert de Jong (Design Lead)
"Bynder has always been a place for me where I have truly felt that anything is possible. A place to grow, connect, and express ideas freely. Not only as an employee but as a person. I think we all share that in some way or another. I've seen Byndies take great strides in becoming the best version of themselves and making a lot of meaningful friendships along the way, I certainly have!"
Ljubica Jovanova (Creative Director)
"What makes Bynder, Bynder is first and foremost the people that work here. We've always been proud of the culture we've established and that is only because of our Byndies. We are an international company with over 40 nationalities and offices on three continents where everyone is free to be who they are, in a safe environment to share their ideas, and grow personally and professionally.
It is the hard-working people behind Bynder, the innovation, the failures, and the get-up-and-try-again mentality that makes Bynder what it is. The celebrations of our successes and the support we give each other when we fail. The prevailing team spirit through good and bad times alike. The trust that we create through consistency with our colleagues and customers, and by taking responsibility for our actions and tasks."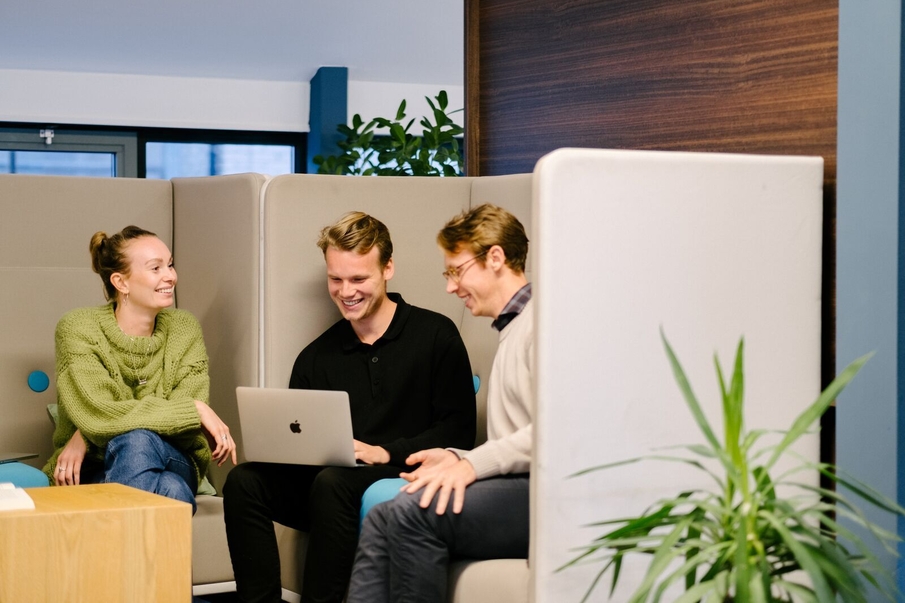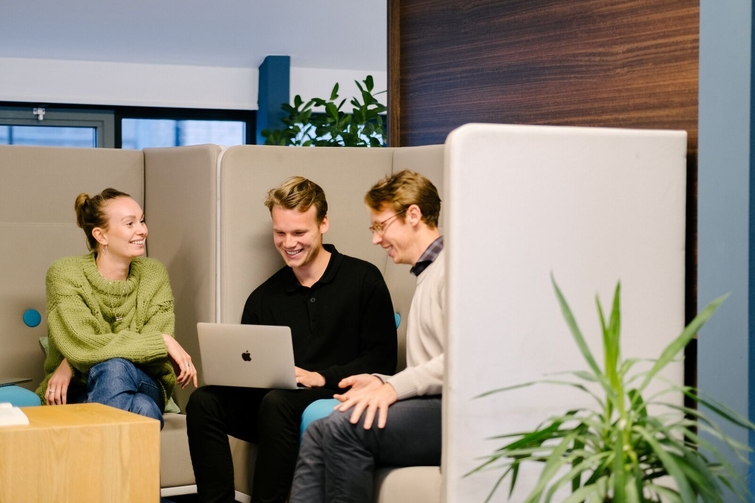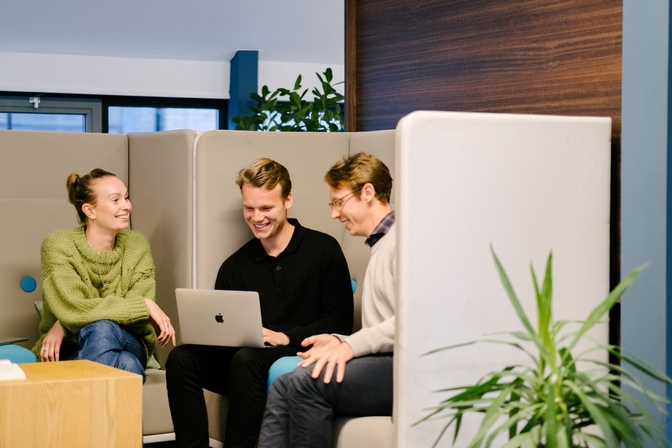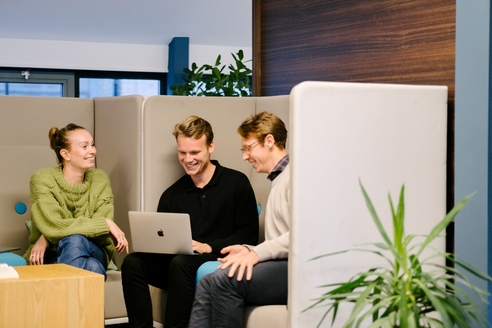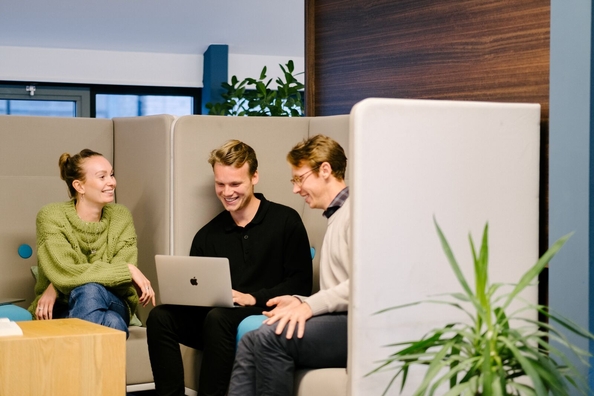 Cedric Lecat (Senior Backend Engineer)
"For me, it's without a doubt the people I work with, I like going into the office to see everyone in person. We have a tight team and a good working environment. There's never a shortage of challenges to deal with but I can always count on them.
I remember starting out at Bynder for my internship, right after Bynder moved to the new Rotterdam office.
I had very little knowledge, but I learned a lot from different people and eventually was given the opportunity to stay and I'm grateful for the opportunity Bynder gave me.
After working at Bynder for a couple of months we got to go to Sardinia, the whole company on one flight!"

Don Fakkert (Senior Vice President Customer Success, EMEA)
"For me, there are two main differentiators that make Bynder stand out from any other tech company. The first is our diverse and talented team. Over the years I have been working with the best and most creative people in the market, Byndies that go the extra mile for each other and for our more than 3700+ customers. Individual, team, and company development always go hand in hand. Our company as well as our culture did evolve over the years, but our core values always stayed the same.

Like our employee base, our customer base is just as diverse. Bynder is a solution that is being used by the smallest companies in the world, but also by the biggest conglomerates. Working with companies in all sorts of industries and marketing teams from the biggest brands in the world has been extremely inspiring for our employees and the development of our products.
All these aspects combined have been essential to our success and have been the reason why I've been a Byndie since '14."

Bron McGuire (Senior Account Executive)

"Passion, since day one. I get the feeling that each Byndie adds more to the overall driving effort to help inspire brands to create exceptional, creative content experiences. I look around and see caring, talented, and driven individuals who are all rooting for each other to succeed. We are all working towards the same goal, with a sense of humor, respect, and empathy. Not only do we have fun, but every day, we have an opportunity to help clients create exceptional brand experiences, and that is pretty amazing."
Brian Kavanaugh (Director, Global Field & Customer Marketing)

"When I think back on my seven years here, I think about the first DAM conference I went to with a few sales reps shortly after I joined. Who are our buyers? Where will we find business? What's the story here? And seven years later to be the unquestioned leader in the space having written much of that story ourselves, most recently with the largest deal in the history of this category, it's been quite the ride! Along the way, you cherish the moments, the accomplishments, and the wins. But ultimately, it's the people. To say I've been to Byndie weddings, their homes, and met their children, from all walks of life and across multiple continents, is what truly makes this ride amazing. And we're not done yet!"
Almar Ruisch (Senior Director Services EMEA)

"When I left my previous role in 2015 to join Bynder, I for sure did not expect to be here as long as I have. It took me some time to get comfortable with the charming chaos of startup life. But as the initial weeks flew by, and the teams started to really align on their goals, what seemed like chaos turned out to be a bottomless source of upbeat energy that fuels every individual in the company.

For me, that's what makes Bynder, Bynder to this day. The energy to make a great product, to wow a customer with the best service, to find workarounds if processes don't work, to develop each other, to lift your coworker up, to improve outdated methods, and to simply just do. Bynder allows everyone who has a good idea to follow up on it and apply it. That combination of freedom, responsibility, and accountability, is what brought the 500+ of us here, and will make us grow for the next ten years."
Join us!
---

---