7 Deadly Sins of Social Media Marketing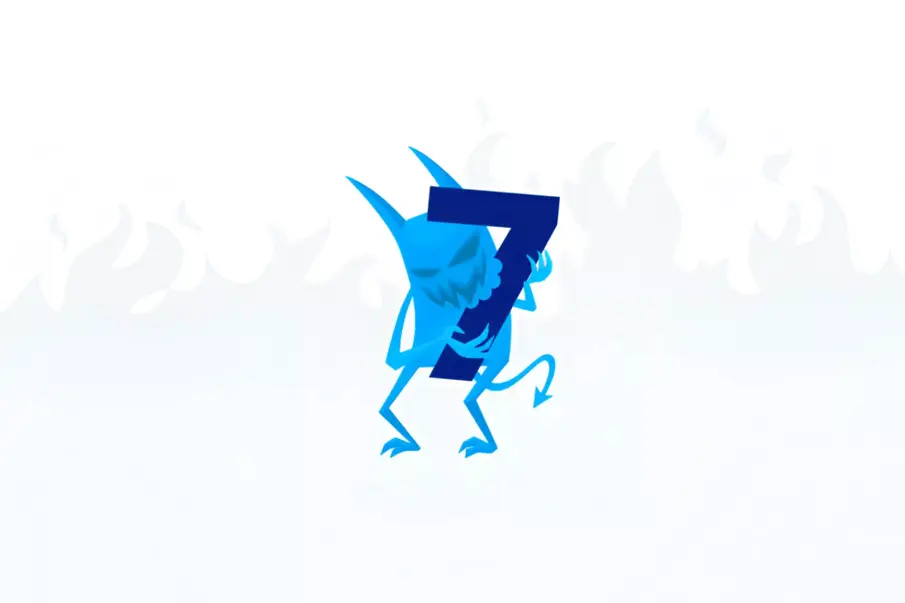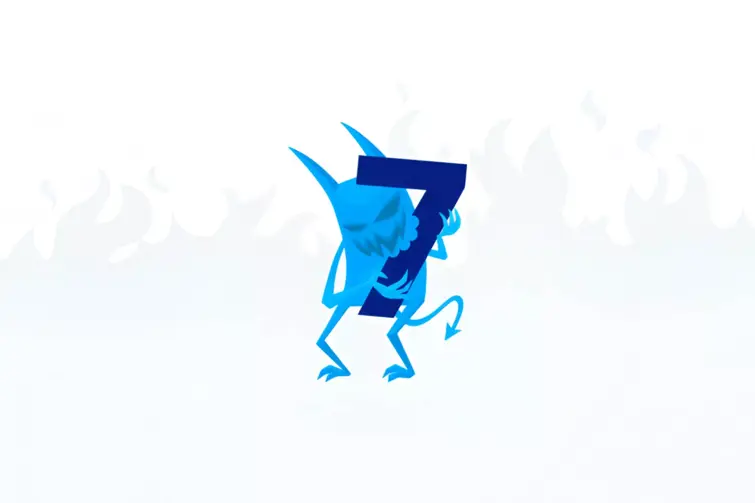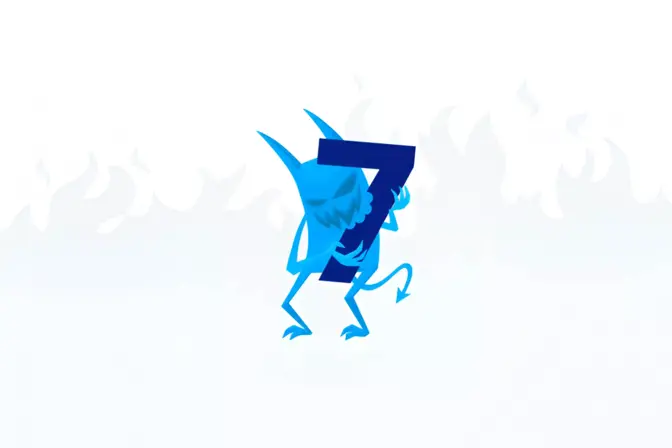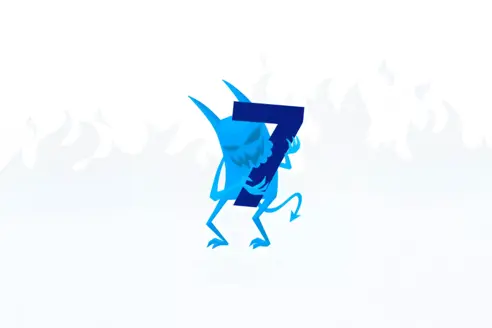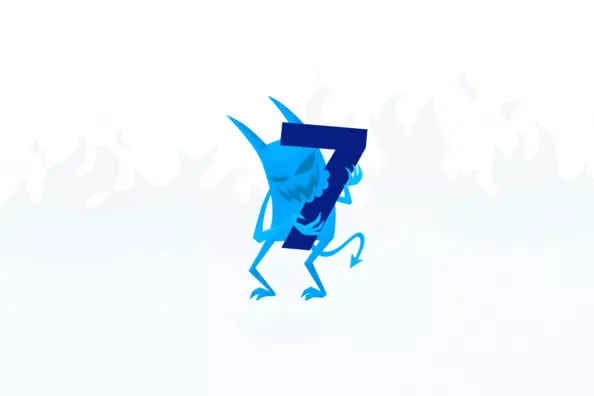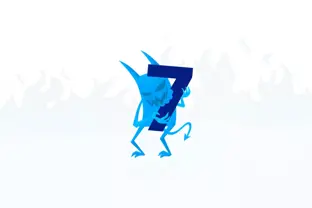 The road to social media hell is paved with good intentions. Marketers want to create positive engagement, but a tone-deaf tweet or half-baked idea can burn a brand's reputation in an instant. Remember the video with Kendall Jenner handing out Pepsi at a protest? Yikes.
That said, spectacular fails are relatively rare, and rarely as destructive as the 7 Deadly Sins of Social Media Marketing. These pernicious practices cause the biggest problems because their effects are cumulative. Damage is done over time and can be tough to detect. Until it's too late.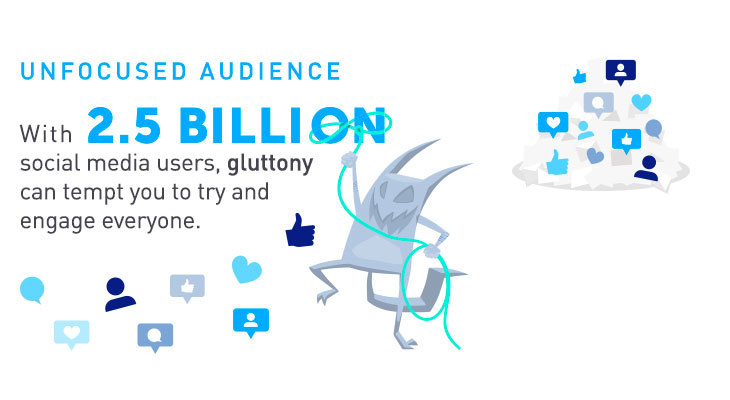 The number one mistake brands make is not targeting a specific audience with a specific message. When it comes to social media marketing, if it's not targeted, it's not optimized. This means you're either not getting content to the best potential customers or you're spending too much to reach them.
Deadly Sin #2: Inadequate Video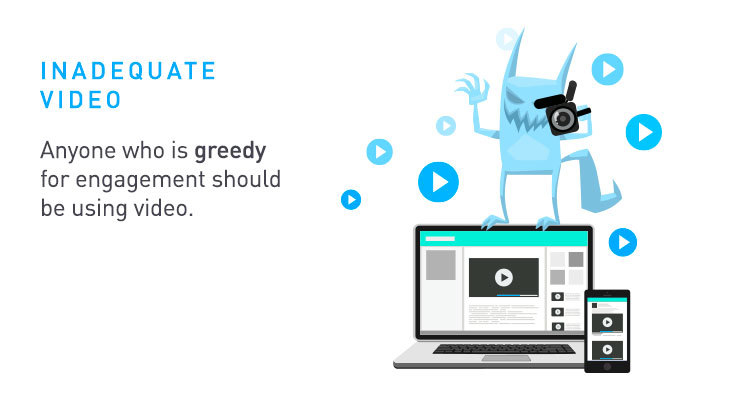 Video is almost 10 times more likely to engage customers than text alone. Even if your content strategy is doing well, it's possible to improve it by adding video. According to the experts at IMPACT, "Marketers who use video grow revenue 49% faster than non-video users." Their research also shows video can increase landing page conversions by 80% or more. That's huge.
Deadly Sin #3: Unclear Direction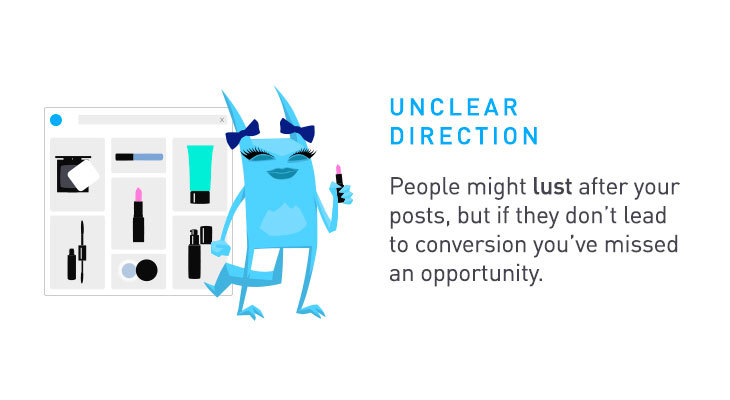 Social media is great at generating attention, interest and desire. Action is where many online efforts fall short. If you aren't explicit about what someone should do, they aren't likely to do it. Be clear about what benefits you're offering and how to take advantage of them. A solid call to action, or CTA, can generate sales, and increase leads and conversion rates.
Deadly Sin #4: Slow Response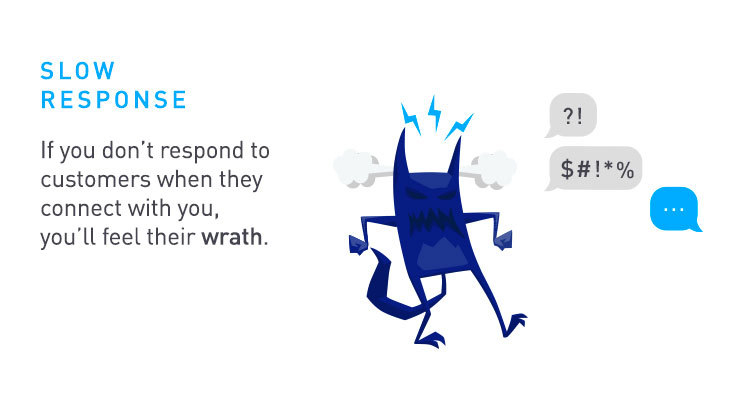 To keep customers engaged and happy, have a plan in place to respond quickly to social comments and questions. A good rule of thumb is to reply within 24 hours, but the quicker you react, the faster you can solve problems. Make sure your team understands what the appropriate tone and messaging is. If the situation escalates, try and take the conversation offline to email or a phone call.
Deadly Sin #5: Inaccessible Assets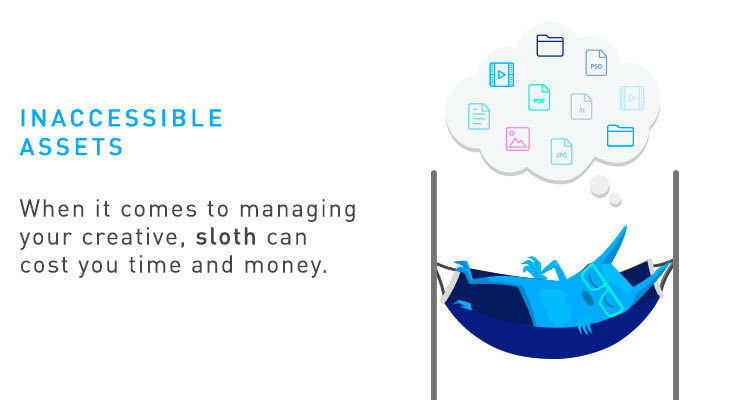 Brands with large social media presences can have thousands of digital assets such as video, audio, pictures, or even GIFs and cinemagraphs. Since each platform has its own requirements for file sizes and formats, you often end up with multiple versions of each asset spread across a number of machines and platforms. If you aren't storing them correctly, you can end up with a huge, unsearchable mess.
Deadly Sin #6: Inconsistent Visuals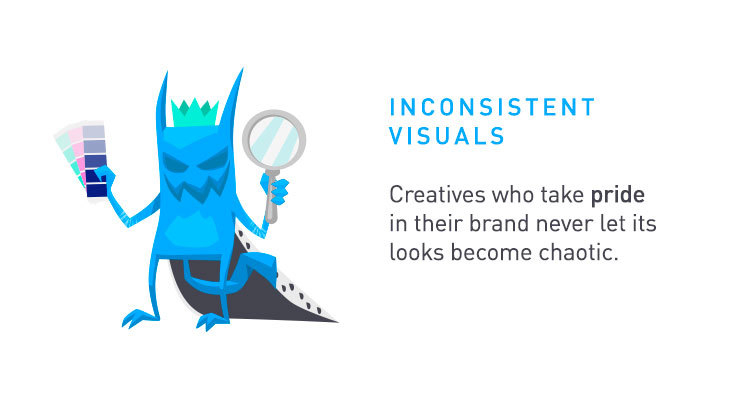 Consistent visuals allow people to identify your brand and know what to expect from it. Though, you should still try to surprise and delight them because novelty is tremendously important for social media. Once you have built a reputation through the consistent delivery of your brand promise, you have permission to evolve and expand.
Deadly Sin #7: Lackluster Creativity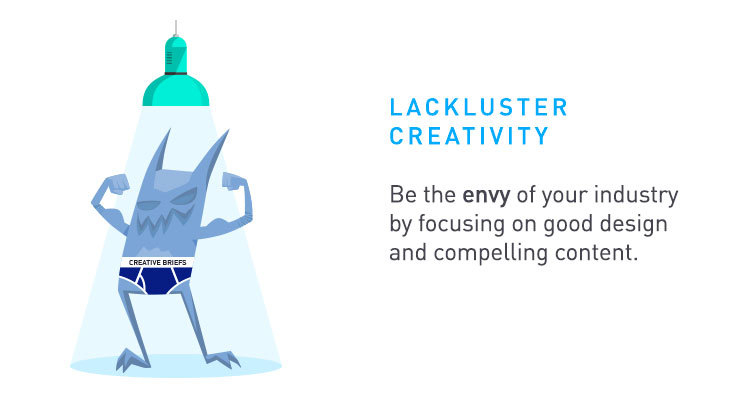 This is perhaps the biggest social media sin of all. If you're boring or uninspiring, you will be ignored. And that's probably worse than anything. This doesn't mean you should be off-brand or tone-deaf. But you should try to be creative. Collaboration is key.
If you avoid the 7 Deadly Sins of Social Media, you should be able to work miracles. Or at the very least, keep yourself out of trouble. If you've committed any of these social media sins, you are forgiven. Now go read our guide to find out how to fix them.
---
---