DAM in the DX [2/4]: Building a business case for DAM integrations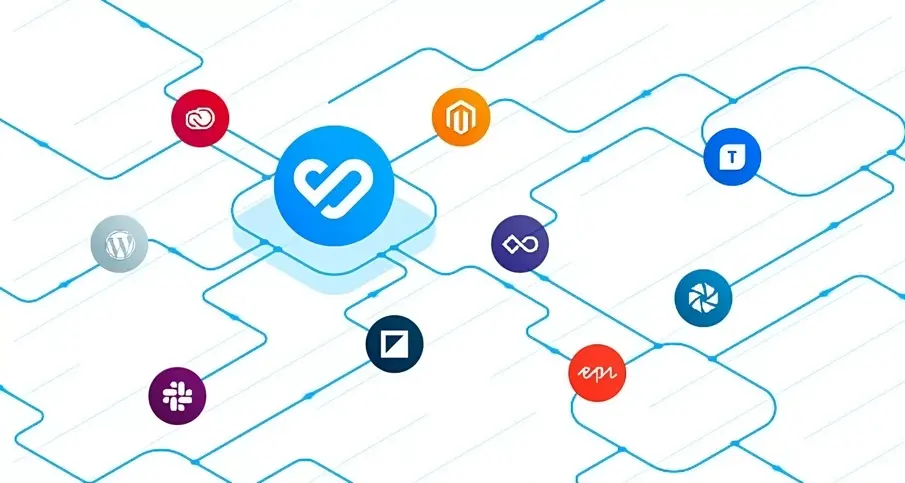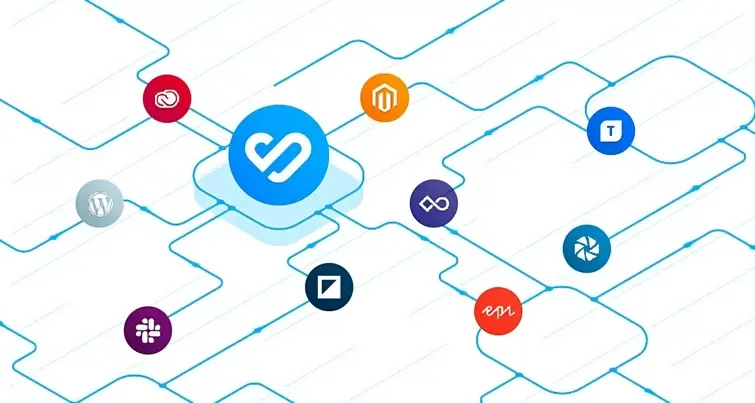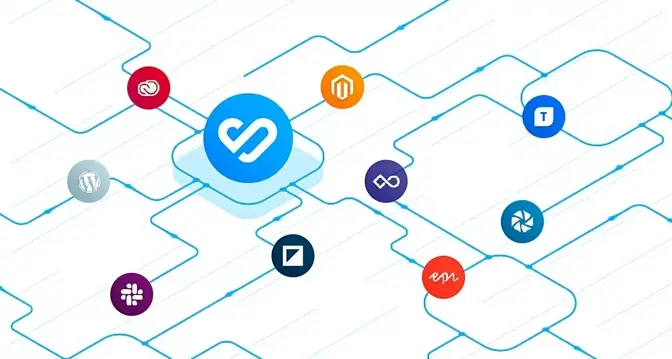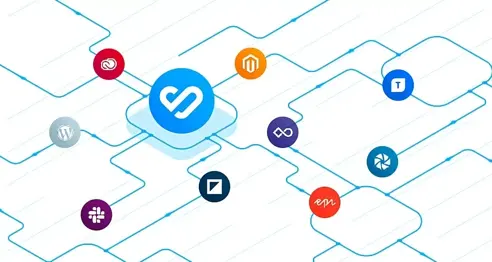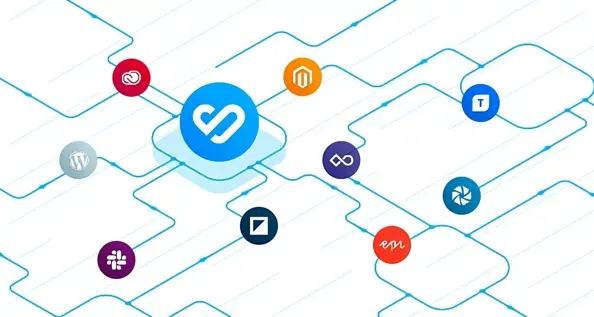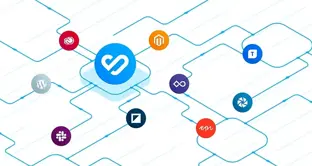 This post will highlight some all-too-familiar frustrations that often occur in organizations that are lacking a well-integrated DAM. By recognizing these pain points, you can better understand the value of DAM integrations, while helping you to build a better business case for an integrations strategy in your own organization.
They will be broken down into time savings, cost savings, and integration solutions opportunities for both internal and external digital experiences.
Our first post delved into the power of DAM in helping you create amazing digital experiences—check it out here
Saving time with DAM integrations
A well-integrated DAM system not only saves time for your colleagues, but it provides the peace of mind that you're always publishing content that's accurate, up-to-date, and on-brand. For instance, integrating a DAM with your e-commerce website ensures that the latest product assets within your DAM are pushed automatically to your e-commerce website as and when it's updated.
This not only saves you having to manually search and upload assets, but it helps ensure everything you're publishing online has gone through the approval process within the DAM prior to publishing.
Yet getting organizations to actually use the technology to its maximum potential can be tricky. In a recent survey done by Content Marketing Institute, participants reported the following:
Only 18% of respondents feel their organization has the right technology in place to manage their content marketing efforts. Another 45% say they have technology tools, but aren't using them to their potential.
[
CMI Institute
]
We get it, it can be tricky to keep up with all the new technology solutions coming and going nowadays. But DAM integrations is precisely about convenience; creating a more cohesive and connected digital ecosystem that feels more like one working system, rather than many. With DAM integrations, you'll no longer need to:
Manually traffic digital files to and from systems: By integrating your DAM with other digital tools, you can drastically reduce the time spent manually sending and trafficking files.

Recreate digital files that can't be found: Think of the time saved from being able to easily find and retrieve the right content at the right time.

Miss out on getting the newest products to your customers quickly: Integrating your DAM with your website allows you to directly push assets to your webstore and start driving sales immediately.
Wait days to make a splash on social media: Integrating your DAM with a social media management tool (i.e. Hootsuite) can help you pull assets directly from your DAM, allowing you to more easily schedule the publication of content across your calendar.
Manually send relevant digital files to your prospects: You can utilize a DAM integration to quickly send relevant content to your prospects directly through your CRM.

Cutting costs with DAM integrations
Cost savings—or cost avoidance—for a well-integrated DAM system includes things like not having to recreate digital content that has already been produced (because you can find and deploy it much quicker if you already know where it is). Your organization can also avoid costs by minimizing the risk of digital content being deployed unknowingly, or at the wrong time, which can have a negative impact on sales.

An integrated DAM system simultaneously helps with saving costs internally, but also externally for your customers. Typical cost-cutters include:
No more fines for the misuse of digital content: It's estimated that the misuse of a digital file can cost upwards of $150,000 per misuse. That's a lot of money down the drain that could've been avoided. Minimize the risk by including usage rights within the metadata of files, as well as integrating with a digital rights management platform or stock photography service (i.e. Shutterstock).
Minimizing costs for consultants and contractors: How much do you pay consultants and contractors to come in and help solve digital workplace problems? These costs quickly add up, and could be avoided with a well thought out DAM integrations strategy.
Reduction on how many digital systems you need to depend on (and pay for): It's always tempting to throw your money at the latest tech tool that promises to solve or 'streamline' your day-to-day problems, but often, investing in integrating within your current tech stack is the more productive (and cheaper) option.
Keep customers happy—no more missteps: As with any manual work, errors can happen easily when manually uploading data and digital files. Imagine that a colleague uploads the wrong product image for an item. Not only does this look unprofessional, but it can take its toll on overall sales.
Building and pitching a business case for DAM integrations
First thing's first: gather your data. When you've collected relevant data for current business processes, pain points, and both quantitative and qualitative information to support your business case, you've got to start crafting your pitch.
Before creating your pitch for an integrations budget, think about who you're pitching to. What do you feel is most important for them to know? Whether it's quantitative metrics, or in relation to the overall company goals and objectives. No matter the subject, you are the champion here, so pitch your heart out. You can back up your argument by mentioning:
Estimated time savings and cost avoidance based on specific criteria
How project ties into larger company initiatives and goals
Tangible and visible impacts that the project will have on digital experiences
Data from a variety of sources: website conversions, social media conversions, internal system usage data, survey data, and more
Remember some integrations may be free, but you will still need resources to implement and oversee them. Someone may need to be trained on how to use the integrations, and you may be tasked with getting buy-in from multiple teams across your company. And it's not a one-person show either; you'll need the help of your team to execute your ideal integrations with your DAM.
What specific "in the weeds" tasks can be eliminated with DAM integrations?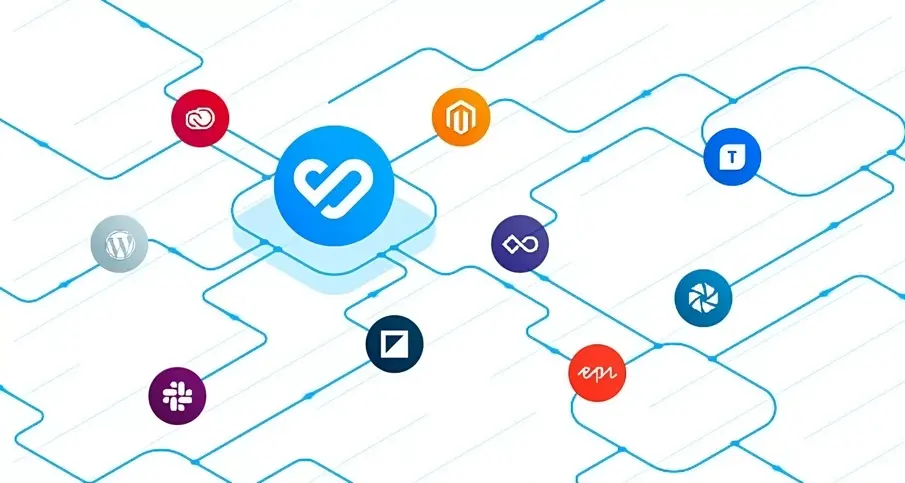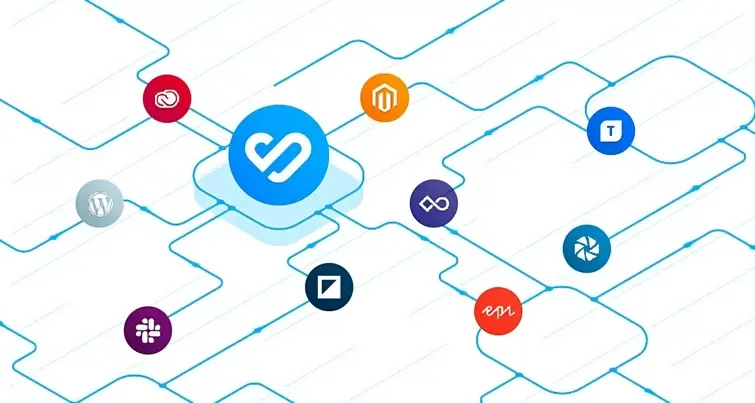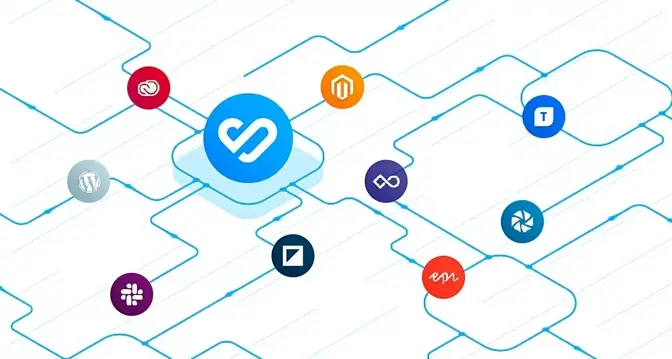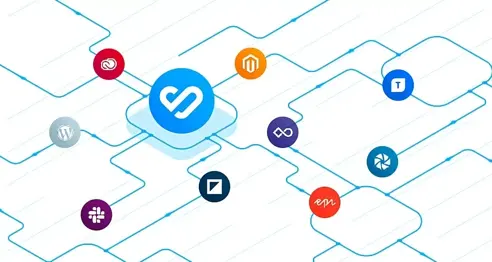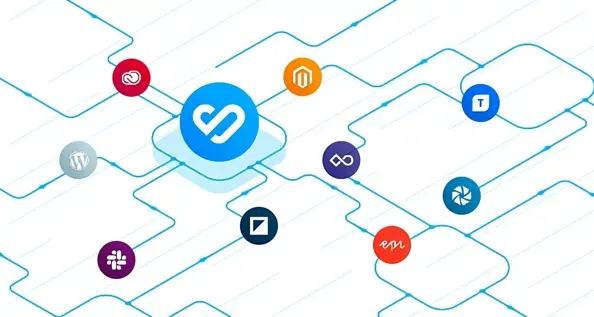 There are no doubt a lot of manual tasks taking place in your organization, probably more than you're aware of. Some usual suspects would be:
Uploading digital files manually for every social media post
Uploading to CMS for blogs, white papers, downloadable resources
Uploading product images and descriptions to websites
Manually putting together brand kits on a website for external partners and news/PR purposes
Sending and receiving files from agencies, external vendors, and photographer
Combining data with digital files
Pulling resources into Salesforce and then sharing them with prospects and clients
Sending and receiving files through FTP servers, verifying files, and then re-uploading them to another system
These are all tasks that can be automated—and should be automated—through DAM system integrations.

Seeing the big picture of DAM
Ultimately, many of common manual tasks that could be eliminated are embedded deep into the everyday workflow of many organizations—creating a knock-on effect on the overall digital customer experience. To begin solving these issues, it's important to see the forest for the trees as they say.

Don't miss Part 3 of our "DAM in the DX" series: The four most mission-critical DAM integrations
Remember, the entire digital ecosystem—including your DAM system—is living, and ever-changing, dependent upon the relationships between people, processes, and data. Instead of fighting each single issue individually, the next post in the DAM in the DX series will help you understand four of the most mission critical areas that should be the main focus of your DAM integrations strategy.
---

---