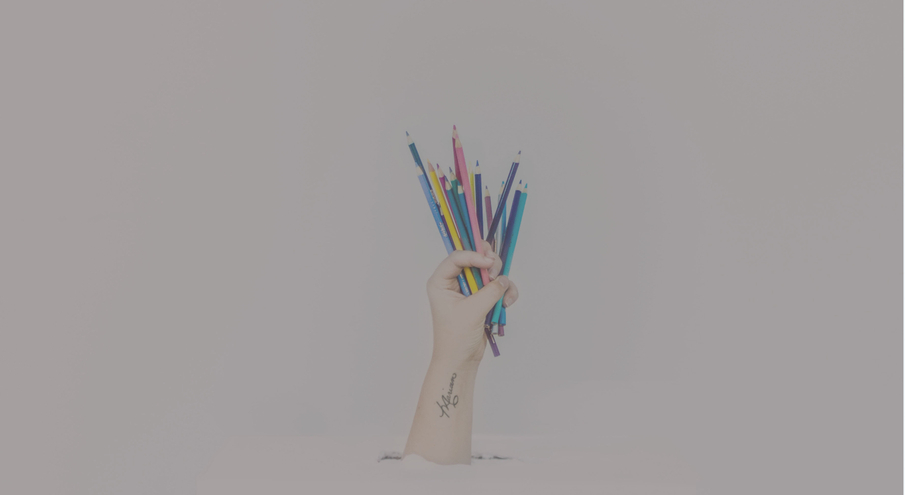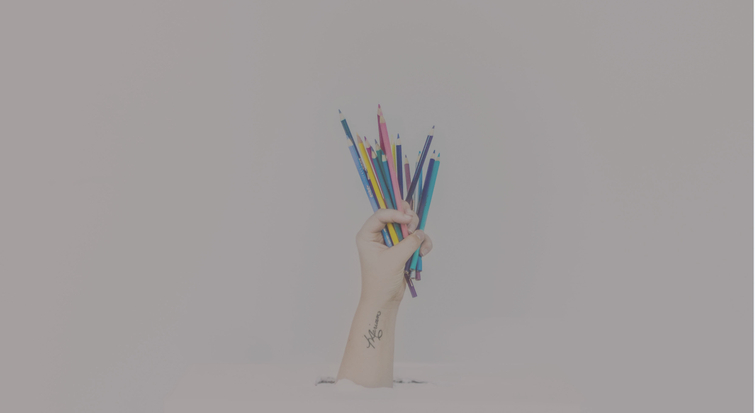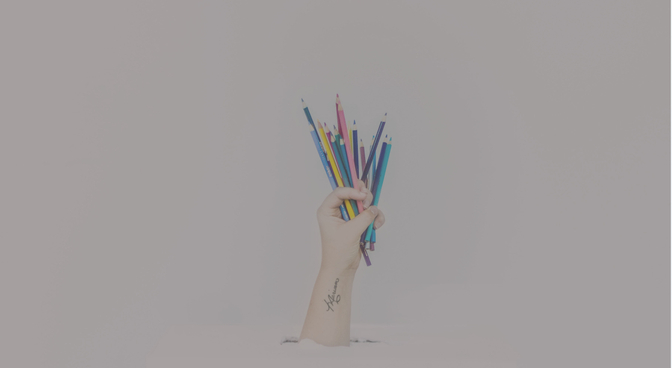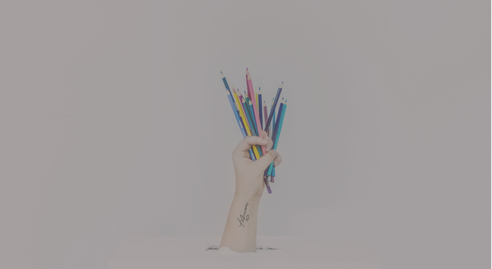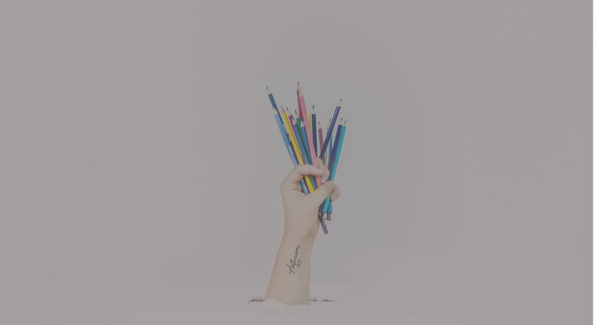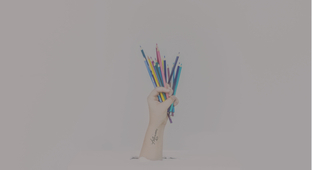 Why you should use a DAM, not Dropbox to manage your digital marketing assets
You wouldn't buy an Audi R8 and leave it out in the elements during the winter, so why treat your digital marketing assets with any less love?
Businesses are spending between $150 million and $250 million on digital content related activities every year. Effectively making this content one of the most valuable commodities owned by modern-day enterprises. With that kind of investment, it's critical that brands also put some budget around the systems that are meant to safeguard this investment.
So much time and creative resources go into creating these digital marketing assets, and that's why they must be kept secure and organized at all costs. Therein lays the importance of digital asset management or DAM, which is an efficient and organized method of storing and accessing files. It's different than file hosting services or file-sharing programs because DAM platforms come with a wider set of capabilities that enable organizations to effectively manage the entire lifecycle of their digital marketing assets.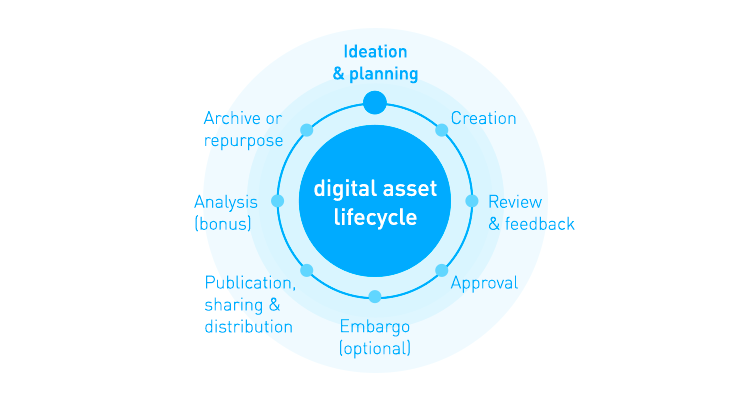 Sure, you can also keep these files on DropBox, WeTransfer, or any other similar cloud-based service, but does that ensure the security of your digital marketing assets?
Statistics show that 88% of companies do not limit access to their folders appropriately; leaving room for anyone to access and download these files, leading to data loss, leaks, and even hacks. This can be disastrous for businesses that deal with sensitive assets as 78% of consumers surveyed say that they would readily stop dealing with companies that have been the victim of or dealt with a security breach.
And for companies with multiple content repositories, it can be difficult to remember the exact location of digital content. "Did I send that in an email? Is it in my Google Drive? Is it on my computer? Is it stored in Box or Dropbox? 🤔"
What is the definition of a digital asset?
There's a difference between digital files and digital marketing assets. Anyone can create a digital file, but that doesn't mean it has value to an individual or an organization.
A digital asset is a digital file that an organization has invested time and resources into creating that has current or enduring business value to an organization.
Because of the investment in this content, organizations need to protect their digital marketing assets by keeping digital marketing assets secure, organized and accessible to the right people at the right time.
What's the benefit of using DAM over cloud storage systems?
You might use cloud storage or file storage online for digital files, but digital marketing assets should be organized in a digital asset management system - not simple file-hosting services.
For enterprise companies, digital marketing assets are typically stored in digital libraries called DAMs.
Examples of digital assets could include brand and product photography (raw files, product shots, user-generated images, and editorial and/or lifestyle images.) Other important digital assets could be things like text files, sell sheets, spec sheets, product packaging assets, how-to videos, illustrations and graphics for the web, audio snippets, animations and much, much more.
The types of assets (and even the quantity of assets) an organization chooses to organize in their DAM platform is going to vary by company and business objectives. Some businesses even use their DAM to organize company headshots, event photography, and corporate communications content. It all really boils down to understanding what type of DAM your business needs: Will it be a DAM for brand and communication assets, marketing and campaign assets, product
 assets, or perhaps a combination?
Digital asset management systems are different than simple cloud storage systems. For one, they allow organizations to easily find and access digital assets because the assets are easily searchable and findable via metadata. Secondly, DAM platforms frequently support the downstream distribution of content across other channels like ecommerce websites, social media and more.
What's the difference between DAM and file storage?
DAM is a software that enables more than just storage, file-sharing or file-hosting; it includes organizing, storing, safeguarding and distributing digital content.
DAM lets you restrict or enable access to your digital library based on user roles, and enables you to share knowledge and content more broadly across your company in the same way an intranet might - the main difference being that DAM is content-focused.
DAMs aren't just Dropbox alternatives; they are a lot more user-friendly too because they are essentially a digital brand library for all your digital marketing and branding assets. Think about a traditional, physical library and the way it's organized to provide an optimal user experience. Digital asset management is more like a library, and simple cloud storage is more like the junk drawer in your kitchen.
Why you should use a digital asset management platform
In 2019, we ran a study to measure Bynder's impact on global business to help determine ROI for using a digital asset management (DAM) system, and in the research we found:
80% increased reuse of existing assets
86% reported improved collaboration in their marketing organization
85% made their digital asset permissions and copyrights more secure
DAM helps enhance productivity and efficiency of processes by eliminating the need to request digital assets every time they have to be used. All images, illustrations, and animations can safely be stored in one location, giving the design team the freedom to spend time creating new digital assets instead of searching for old ones.
Additionally, a reliable DAM helps maintain brand integrity and consistency by acting as a central repository for related digital assets. You can ensure that only the latest and approved versions of all logos and marketing materials are available to partners, teams, and agencies.
Finally, perhaps the most essential function of a DAM is to ensure secure asset allocation. Having your digital assets that aren't publicly-facing floating around the Internet isn't safe by any means. Think brand messaging, persona and market research, or even your raw creative files. These are the types of digital marketing assets that you'd want to put extra security around. Marketers who are looking for a safe, secure solution for their digital asset management platform should take a look at our DAM for security brief.
Best practices for migrating off Box or Dropbox to a DAM platform
Once you understand the needs of your organization, it's time to find the right system for your requirements. The best systems offer flexibility, a collaborative environment, a secure distribution system, and system adaptability for all stakeholders.
It is crucial to get every element of digital asset management just right, from the metadata structure to user adoption and even usage. The following steps should help you begin the migration process on the right foot:
Choose the right digital assets to migrate off Box or Dropbox by using the digital asset appraisal checklist
Make DAM metadata and taxonomy a priority
Set reasonable expectations for the DAM migration process
Step 1: Choose the right digital assets to migrate off Box or Dropbox
You should choose the right digital assets to migrate off Box, Dropbox or other file storage systems. Make sure you single out your most business-critical assets and transfer them first to the DAM to keep your business running without any hiccups. Next, look for assets that you may require in a few weeks, these go next. Lastly, transfer any archival materials, usually inactive files and folders that you are keeping just in case.
Helpful tip: Don't forget raw files, as you'll need these to refresh and update content in the future!
Step 2: Make DAM metadata and taxonomy a priority
Metadata and taxonomy are the power horses of search when it comes to digital asset management. Dedicate an appropriate amount of time to metadata and taxonomy for DAM. Chances are if you've been using Dropbox or Box, you are probably using a folder structure to organize your assets. Consider your folder structure and think about which parts might be helpful to re-purpose in your taxonomy (Examples: Year, photographer name, project type, content type, campaign name and more.)

Taxonomy vs. metadata
Taxonomy is the structure to organize your DAM system and metadata is the data you use to describe your assets.
Taxonomy and metadata exercises can help you understand and create a metadata and taxonomy plan that makes your assets easier to find. Well-structured metadata makes the DAM platform more flexible and innovative, while also helping classify your assets in a better way. The best part about using metadata is that you don't solely rely on folder and file-names to refind files in the future. Dropbox, Box, and other online file-sharing platforms don't emphasize metadata and taxonomy in their product functionality to the extent that digital asset management platforms do, and that's unfortunate because the quality of search results are only as good as the metadata that assets are tagged with.
We wrote a few important content pieces you might find helpful on taxonomy vs metadata for DAM:
Step 3: Set reasonable expectations for the migration process
How does the migration from cloud storage online to a DAM platform actually go?
Your chosen DAM solution provider may have a unique approach to data migration. So once you have sorted the assets and identified your metadata, talk to experts about further preparing and migrating your digital assets. There are many strategies and tactics for getting this done efficiently, but be prepared, migration is a big undertaking. That's why Bynder devotes a lot of time to help advise and help construct a metadata and taxonomy plan that will set your team up for success. You can read more about it in our "Mitigating DAM Implementation Risks Guide."
Finally, remember that you're setting your brand up with a solid foundation for the future
Getting a new marketing technology can be exciting, but the pain of migration is real. It takes time, resources, and forethought to make sure a digital asset migration is executed seamlessly.
Organizations that leverage the right DAM solutions for their data asset security and file-sharing needs also get to enjoy more streamlined workflows, better brand compliance, and more traction from their content. Siemens Healthineers's DAM use-case is an excellent example of how to successfully migrate off traditional cloud storage and launch a DAM platform.
Results-driven and outcome-oriented digital asset management
DAM is critical if your goals are to get maximum ROI out of your brand's content (think enabling sales teams to hit revenue targets, automating content on your website to create better customer experiences, or driving internal operational efficiencies to get to market faster.)
It is now more compelling than ever for businesses to develop a clear, concise, and consistent digital asset management strategy that can help them take advantage of its powerful capabilities, but more importantly, for brands to tie their DAM strategy to a key result or desired outcome.
Before you migrate to Bynder, it's important to spend some time thinking about what the outcomes you want to achieve are beyond just migration and adoption.
Need to create a better user experience on your website?
👉See how Omron created a seamless content-driven customer experience with Bynder.
Want to boost sales with always-ready, always-on product imagery?
👉See how Scotch & Soda run a high volume e‑commerce with DAM by Bynder.
Eager to fuel downstream martech systems with the right content at the right time?
👉See how Riwal used Bynder to push content to their customer app and to their website.
Ready to increase brand awareness and brand consistency across global markets?
👉See how Nordea drives brand awareness and consistency with Bynder.

Starting with a compelling or critical objective for your business is key to showing ROI and getting the most out of your Bynder platform.
Ready to drop Box? Try your free trial of Bynder today
---
---