Dropbox alternatives for businesses: Choosing the right solution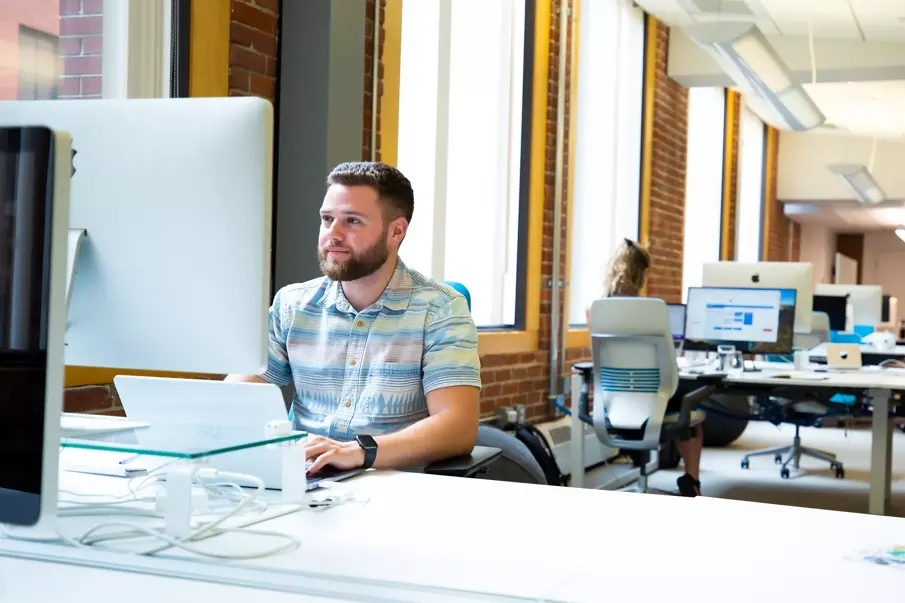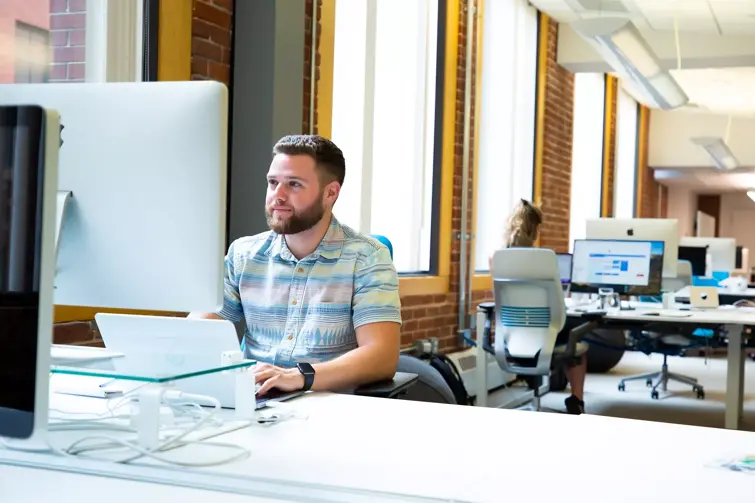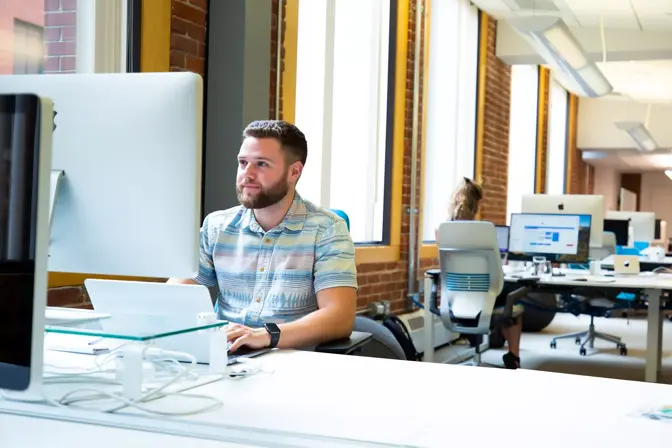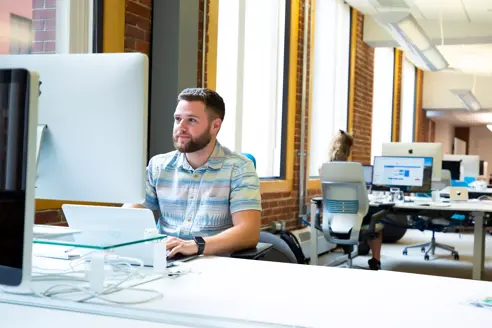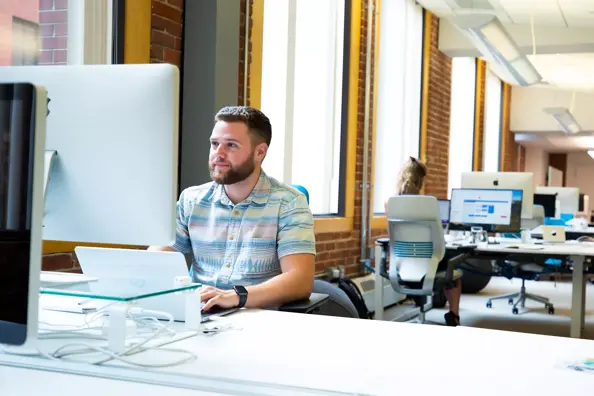 In the ever-changing landscape of modern business, effective file management is a critical component of maintaining a competitive edge. As customers demand impeccable content experiences at every interaction, brands are tasked with creating, organizing, and distributing extensive amounts of content while striving to maintain a consistent presence across a multitude of channels.
However, the traditional methods of managing files using non-DAM solutions like Dropbox are no longer sufficient in today's digital-first world. This is where Bynder's Digital Asset Management (DAM) system comes into play, offering a solution that goes beyond mere file storage. It serves as the central hub of your connected ecosystem, providing a reliable source for digital content throughout its entire lifecycle.
As more businesses look for platforms that help them gain a competitive edge, the limitations of some usual choices like Dropbox become clearer. To help you make the right decision for your organization, this article will provide an overview of Bynder's DAM features and compare them against Dropbox's capabilities.
Dropbox for businesses vs. Bynder's Digital Asset Management (DAM)
As we've already seen, the intricacies of the digital marketing industry demand tailored solutions to the many challenges businesses face today—non-DAM solutions like Dropbox, despite their popularity, too often struggle to address them adequately.
1. Beyond the folder structure: Limited metadata vs. tailored taxonomy
Dropbox relies on a traditional folder structure, which can get messy as your collection of files grows. Additionally, the absence of detailed metadata that caters to your business's unique needs makes finding the right files more difficult.
In contrast, Bynder provides: AI-powered search and organization – A tailored taxonomy that allows for precise searches based on your organization's distinct requirements. This not only streamlines the search process but also ensures that files are organized in a way that aligns with your business goals.
2. Enhancing collaboration: Collaboration bottlenecks vs. streamlined sharing
Dropbox offers basic collaboration tools, which may fall short when dealing with larger teams collaborating on complex marketing projects. The lack of version control and real-time collaboration features can also lead to confusion and inefficiencies.
On the other hand, Bynder facilitates: Seamless sharing – Secure sharing both within and outside the organization, including the ability to share collections of files efficiently. The best DAM solutions, like Bynder's, offer workflow tools that automate and streamline the collaboration process—empowering distributed teams to get projects across the finish line faster.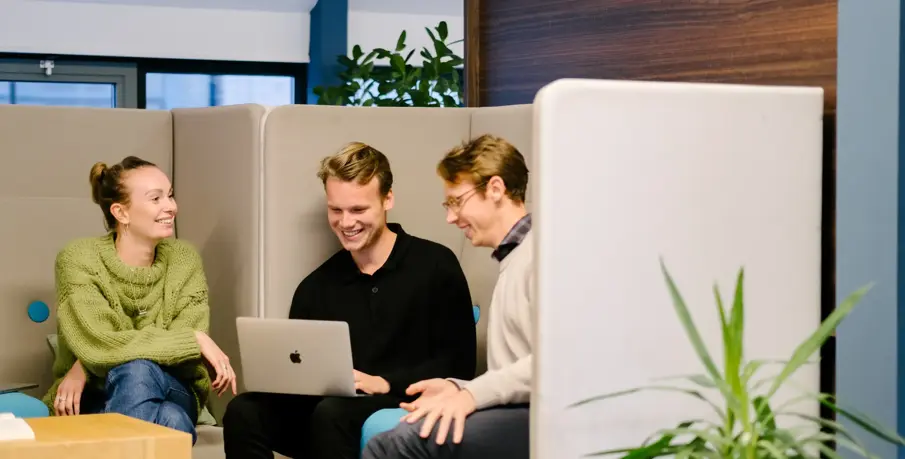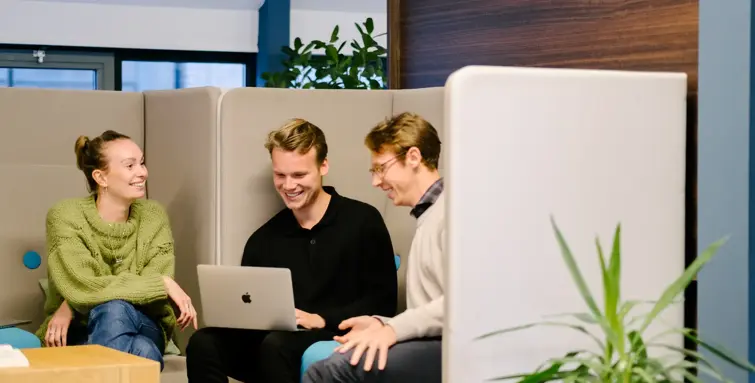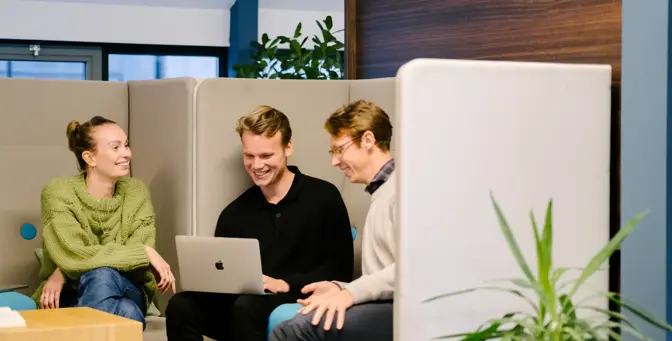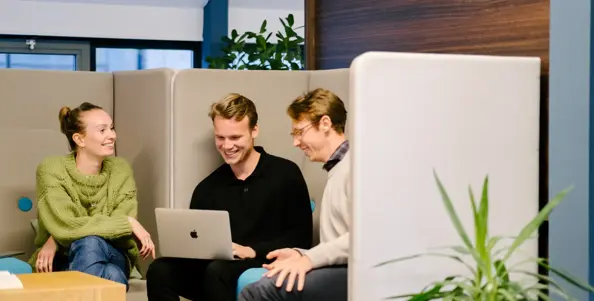 3. Navigating growth: Scaling constraints vs. scalable architecture
While Dropbox can integrate with different software platforms, it won't sit at the heart of your company's digital ecosystem—which can disrupt content management across the entire lifecycle. Comprehensive solutions should facilitate growth, however, Dropbox's storage limitations can hinder a company's ability to create, manage, and distribute assets at scale—with a direct impact on a company's ability to increase its visibility in a crowded marketplace.
Meanwhile, Bynder provides: A tailored solution to current and future needs – With DAM at the center of their marketing stack, brands can shift their application architecture to an ecosystem of modular building blocks that can be composed based on current needs. A composable, integrated ecosystem can automate the delivery of content directly from one system of record to all content-serving platforms, and adapt rapidly to changing contexts and needs.
4. Making informed decisions: Lack of insights vs. asset analytics
While Dropbox offers a basic file storage solution, it lacks the ability to provide insights into how your assets are performing, who is using them, and where they appear. Understanding which content resonates with your audience and drives engagement is crucial for refining your content strategy.
Conversely, Bynder guarantees: Proven ROI – A DAM solution like Bynder's empowers teams with invaluable data, allowing marketers to track asset usage, view engagement metrics, and gain insights into which content is driving results. This way, you can accelerate user adoption and spot areas of improvement, maximize and prove the ROI of DAM, as well as audit and optimize asset usage to drive more engagement.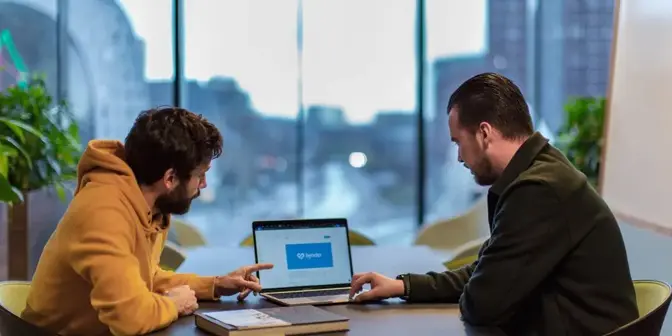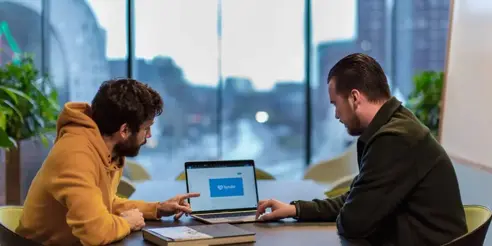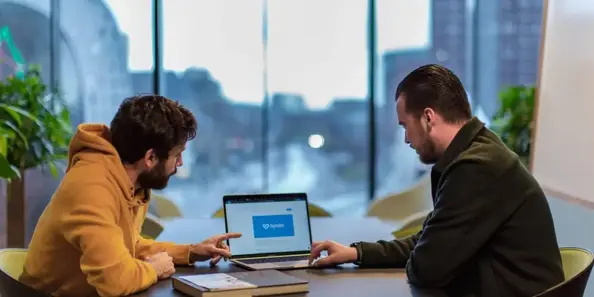 DAM features you won't find in a non-DAM solution like Dropbox
AI-powered search and organization: Customizable taxonomy for streamlined file retrieval.
Bulk uploading and downloading: Save time with the ability to upload or download assets en masse.
Seamless file-sharing: Secure sharing, including collections of files for bulk-sharing.
Control access and usage rights: Protect confidentiality and prevent unapproved content from being published.
Asset versioning: Users only have access to correct, up-to-date versions of assets.
Asset detail overview: Centralized asset details and metadata.
Integrations: Seamless integration with other platforms, ensuring that your DAM can evolve alongside your organization's technology stack, adapting to changing needs and staying aligned with your content strategy.
Additional DAM features covering the entire asset lifecycle
Automated asset optimization: Improved asset optimization for faster page loading times and better SEO.
Built-in brand guidelines: Integrated brand guidelines within the DAM.
Creative project management: Manage, track, and collaborate on creative projects from start to finish.
Built-in content creation tools: Scale and automate the creation of digital assets with editable templates.
In the rapidly evolving business landscape, overcoming the limitations of Dropbox for businesses is essential. Bynder's DAM is the perfect Dropbox alternative as it not only addresses these limitations but also propels your organization toward greater efficiency and innovation. Embrace the future of content management and secure your competitive advantage—click below to find out more about Bynder's outstanding features.
---
---