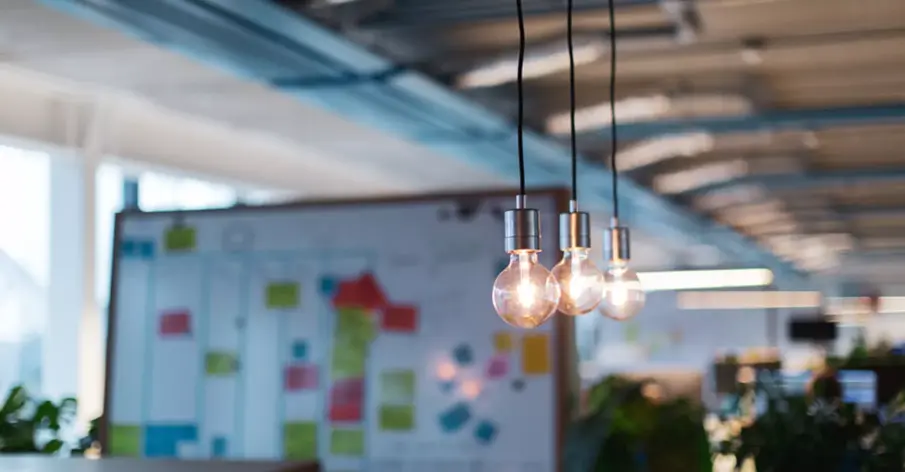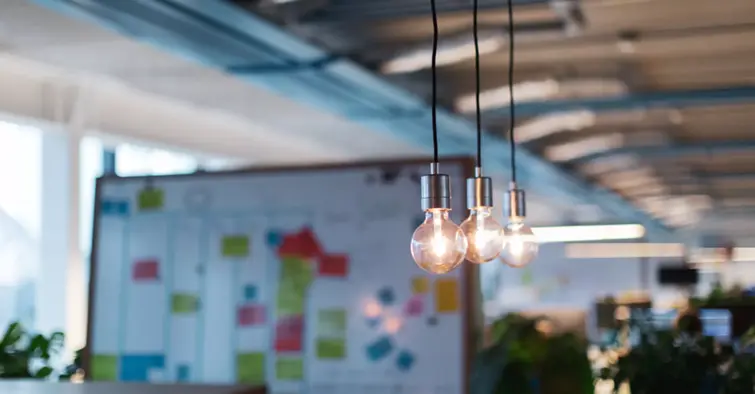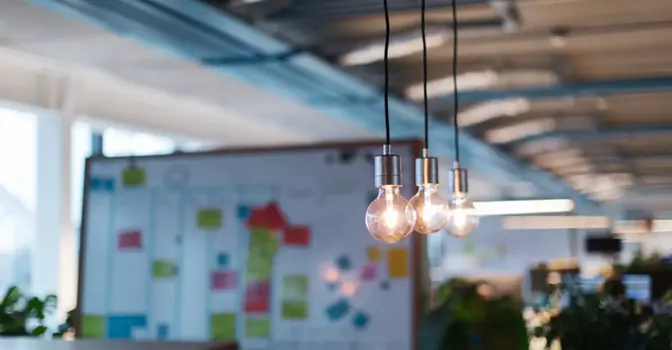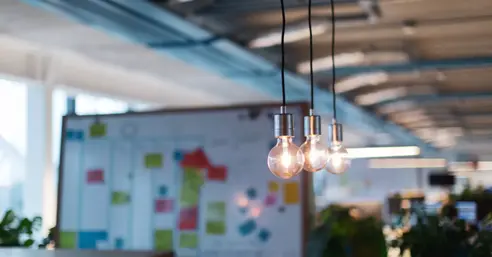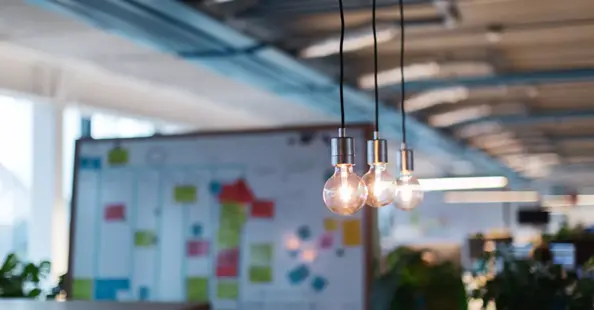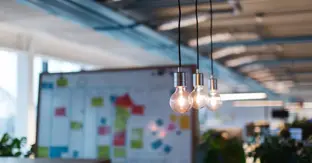 What is strategic digital asset management?
Put simply, digital asset management (DAM) is software that allows companies to store, organize, and distribute digital assets quickly and at scale from a centralized and secure platform.
Over time, our Bynder DAM solution has evolved from a simple repository for digital assets to a strategic system of record for content for both B2B and B2C companies. A strategic DAM system helps various departments—including marketing, creative teams, brand management, sales, and IT—to reduce spend and time to market while maximizing existing digital investments.
The real value of a DAM solution lies in how you can leverage the value of your media. Storing large amounts of data costs you nothing and earns you nothing. The real return on investment lies in how your assets are used across your organization and distributed externally through integrations with other existing solutions in your tech stack. This is where the real return on investment is tangible.
So tangible that companies are adopting it in droves. MarketsandMarkets estimates that the size of the global DAM market is expected to grow from $3.4 billion in 2020 to $6.0 billion by 2025, at a compound annual growth rate (CAGR) of 12.0% during the forecast period.
Check out the DAM ROI Report for free to discover the top benefits of implementing a DAM.
Drivers of DAM Adoption
1. Tailored content is replacing broad campaigns: Consumer demand for personalized content across multiple touch points continues to grow. Global marketing campaigns have been replaced by local, more targeted, and personalized content that requires more assets and realignment of marketing processes.
2. Distribution across a growing number of channels: From emails to websites, e-commerce sites, and social media channels—just to name a few—the diversification of media requires better communication and coordination to ensure consistency and relevancy of various projects and campaigns. Brands must quickly and efficiently deliver content to consumer touchpoints in order to drive engagement, conversion, and fuel commerce.
3. A growing volume of assets: When a company releases three products every two months, via six different channels, with four consumer segments, in four different languages, that's more than 1700 assets to produce per year. That's without counting product shots and all the elements that make up your brand image (logo, fonts, etc.)
4. Increasing ROI (return on investment): With shrinking budgets and increasing performance expectations, marketing teams need to justify every investment and increase the profitability of their projects—being able to track asset performance to ensure that content meets both business goals and end-user needs is absolutely pivotal.

5. The importance of branding: Consistent branding allows companies to meet customer expectations, become memorable and recognizable, and build longer-lasting customer relationships. With a DAM, you safeguard your brand and ensure everyone—both internally and externally—adheres to your brand guidelines. Plus, your assets are securely stored and only accessible by authorized users—for that extra peace of mind.
6. Safeguarding creatives: Automating asset creation, management, and distribution means creatives have more time to work on strategies that resonate with consumers. No need to turn to an external agency or make a request to your design team every time you need to make a minor change to a piece of content. Automation and templating allow companies to create more content while freeing creative teams from repetitive, grunt work.
7. Speed up time to market: Always more and always faster. Marketing teams are constantly creating content that needs to be distributed quickly to meet customer demand. Whether you call it "content operations," "creative services," or even "content lifecycle," the goal remains the same: creating more assets in the same amount of time and going to market with compelling content experiences across all customer touchpoints.
Without a single source of truth for all creative content within their martech stack, most companies find it impossible to create content at scale and deliver it in a streamlined, automated way—leading to higher costs and operational inefficiencies.
Benefits of a digital asset management solution
A strategic DAM solution helps marketing teams manage their assets by automating the processes of storing, organizing, and distributing them. Much of this can be done in silos using disparate tools, but companies often struggle to succeed in delivering exceptional content experiences at scale with siloed and disconnected systems.
Digital asset management becomes essential when increasingly decentralized internal teams manage too many assets. Here are just some of the benefits of using an integrated tool:
Increase productivity:
Reuse assets. Leverage your existing content and avoid duplication.

Quick and easy file access. Thanks to metadata, tags, and relevant categorization of assets.

Quick content editing. Simple changes to an image's size can be easily made from within the platform.

An interface that encourages adoption. An intuitive, user-friendly interface increases adoption rates—and project profitability.

Streamlined external communication. Fast and secure content distribution with external partners for optimum collaboration and sales enablement.

Connect your DAM with out-of-box integrations. Streamline content creation, transformation, and distribution for use in all channels along the customer journey.
Increase revenue / reduce expenses:
Save on content creation and (re)design costs. Whether it's agency fees, freelance, or in-house teams, eliminate the costs associated with designing and redesigning assets.

Better analysis of your return on investment (ROI). Data analytics dashboards will help you calculate the ROI of your DAM and the impact your assets have on your campaigns.

Connect your digital ecosystem for increased speed to market. Having a DAM at the heart of your connected digital ecosystem allows you to optimize your technological resources to keep costs in check, improve security, and reduce complexity.

Share your brand. Creating more content can improve communication with your consumers—boosting your digital marketing and increasing your presence on social networks.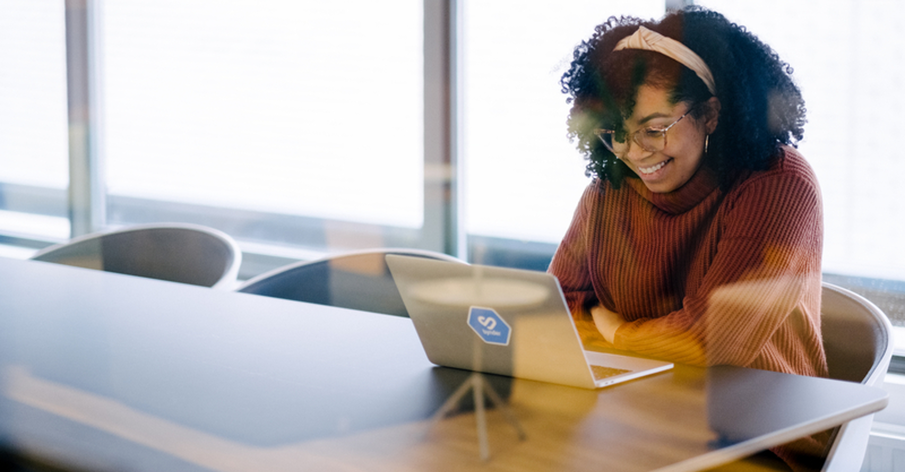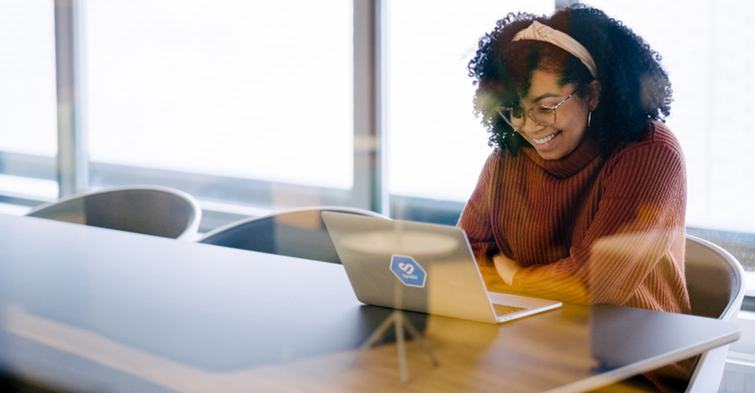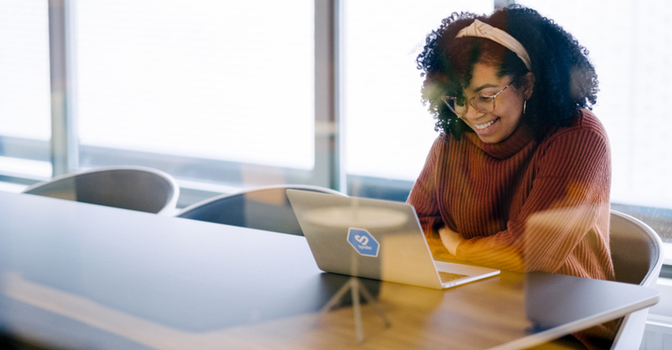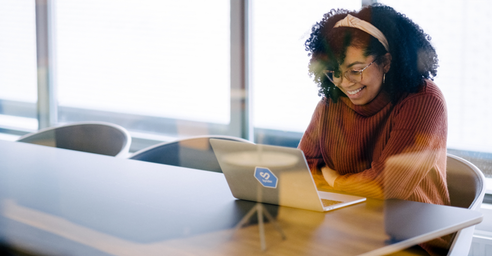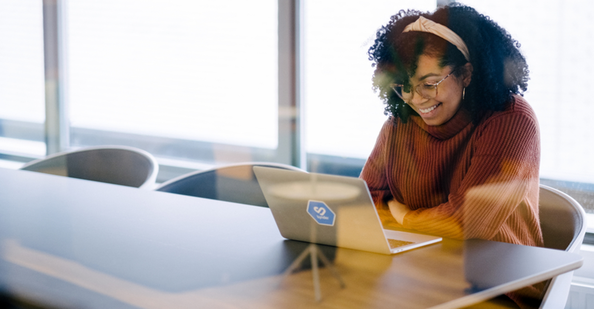 What DAM is not
1) A solution similar to Dropbox, but more expensive.
While Dropbox focuses on online asset storage and access, DAM solutions cover a broader spectrum of content management, offering search capabilities, tighter control over usage and sharing, and increased visibility into asset usage.
[Download our free guide] Digital asset management vs. Dropbox, Box & WeTransfer
2) Another software that no one will use.
Digital asset management is pivotal to any organization trying to have an impact in the digital-first world. Sitting at the heart of any modern martech ecosystem, a DAM platform allows teams across the organization to centralize content operations around a single source of truth for the whole company.
3) A solution that only benefits the marketing department.
By their nature, marketing departments need to respond to change as it happens—this is especially true in the modern digital-first landscape. But DAM improves alignment with IT, creative, brand, and sales teams—and contributes to the increased productivity and efficiency of the various departments involved.
4) A solution that delivers value effortlessly.
If only you could just buy a solution and expect results to magically happen. That would be far too simple. To ensure your project's success, establish a strategy that integrates your processes, teams, and all necessary resources—taking the time to set a detailed timeline. Feeling lost? Don't worry. At the end of this article, we'll also give you some advice on this!

Common features of DAM software
Storage

Various supported file formats

Automatic extraction of metadata

Click & drag import function

Approval feature upon asset import

Tagging and categorization during import

Automatic creation of derived file

Organization

Customizable taxonomy

Mass editing

Image and video editing (cropping, resizing, etc.)

Version management

Duplicate cleanup

Media archiving

Search

Advanced search filters (format, orientation, DPI, name, tags, metadata, etc.)

Autocomplete search bar

Preview of videos, images, PDFs, Office files

Search for words in files

Search by dominant color

Sharing

Security and access control of shared assets

Media collections to share

External media integration

Watermarks

Large file sharing

Admin

Create user profiles

Manage permissions by profile/user

Access rights and permissions

Check asset usage by user/file

Integrations

Digital experience platforms (DXP)

Content management systems (CMS)

Product information management (PIM)

E-commerce solutions

Marketing automation software

Creative tooling

Social platforms
Who uses digital asset management?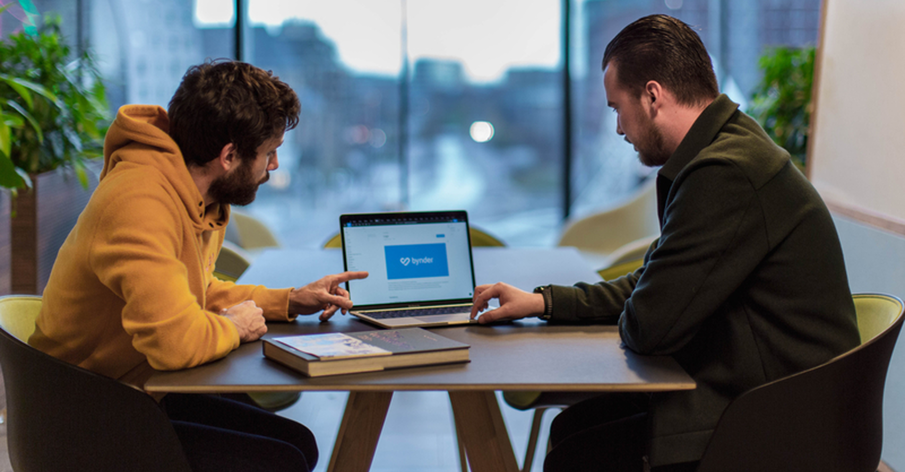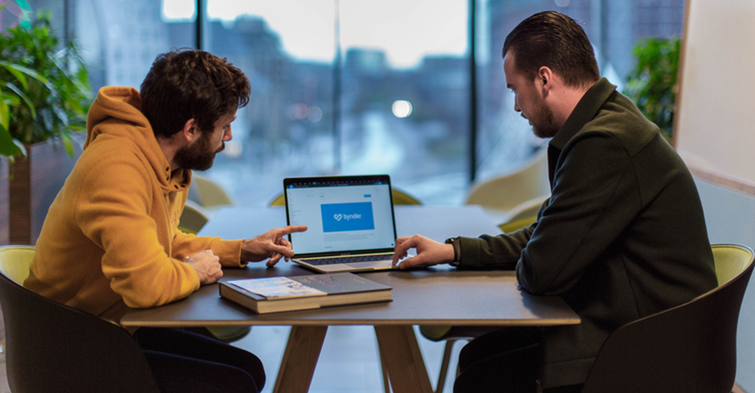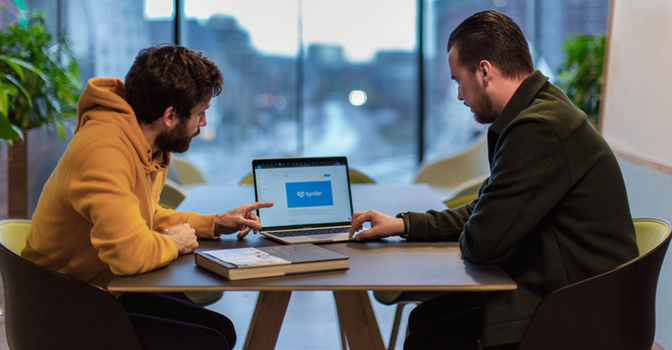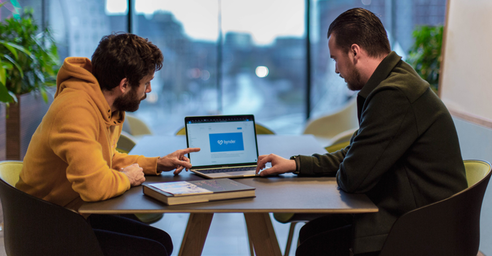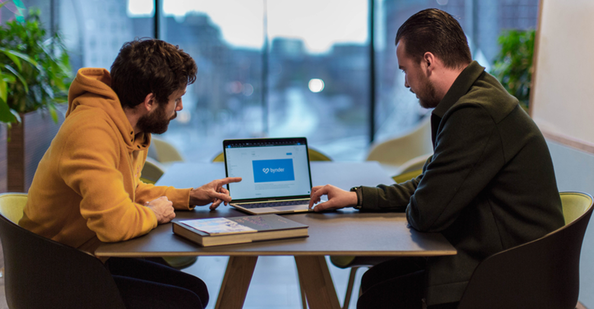 For a long time, the largest companies have used on-prem DAM solutions. With the emergence of SaaS (Software As A Service) offerings, small and medium-sized companies have taken advantage of DAM software thanks to reduced technical constraints, pay-per-use billing that reduces costs, and ease of implementation. Large enterprises were quick to follow suit, taking advantage of the more flexible and scalable SaaS model, thus satisfying increasingly specific needs.
At the same time, all industries benefit from digital asset management. Initially adopted by B2C companies in various industries (retail, distribution, consumer, industrial...), the model has spread to the B2B sector.
DAM has historically been seen as an asset repository. However, DAM technology has evolved over the years to become THE strategic tool that helps brands create content at scale, manage content efficiently, and deliver it automatically to the right audience, at the right time, and in the right place. Today, Bynder transforms and serves over 7Bn assets a month (37M a day), helping support brands everywhere create exceptional content experiences.

Terms derived from DAM
Several terms are used to describe digital asset management solutions, sometimes creating confusion among potential buyers. All these terms are, in fact, similar. Even if specific features differ slightly, the main theme is the same: managing digital assets. Here are the different terms:
Media asset management

Marketing asset management

Brand asset management

Brand center

Professional photo library software

Media library software

Digital asset management

Marketing asset management
Make your digital asset management project a success
Although there are differences between DAM providers, the success of your project will depend on a number of fundamental steps:
Define clear objectives
For example, streamlining asset distribution, decreasing the time it takes to find an asset, or the automated upload of approved media to your e-commerce site—just to mention a few. This will allow you to set realistic expectations as you compare various DAM solutions.
Plan a schedule to follow
Planning a fixed schedule will allow you to focus on important tasks, avoid frustrations during the whole project, and define a framework for what good progress looks like.
Identify your requirements
Identify the external modules you need (workflows, guidelines, etc.), essential functionalities for your teams, and additional services.
Compare different solutions
Features, user interface, integrations, platform scalability, support team, and implementation are all factors to consider when choosing your DAM provider. Peer-to-peer review sites and online review aggregators like G2 and Capterra are great places to start comparing alternatives.
Assemble a team
Gather your different departments by choosing a representative for each team involved. This person will act as an ambassador and ensure a smooth transition to the new tool.
Prepare for your DAM demo
Preparing for a DAM demo can help you make an informed choice about the product that will best meet your needs. As part of your preparation, it's important to have questions ready to ask during the demo. These questions should reflect your must-haves and help you identify which vendor will work best for you.
We know that making a purchasing decision can be hard, so we've put together all the most important information to compare the different digital asset management solutions on the market in a free e-book available below. Download it now!
---
---