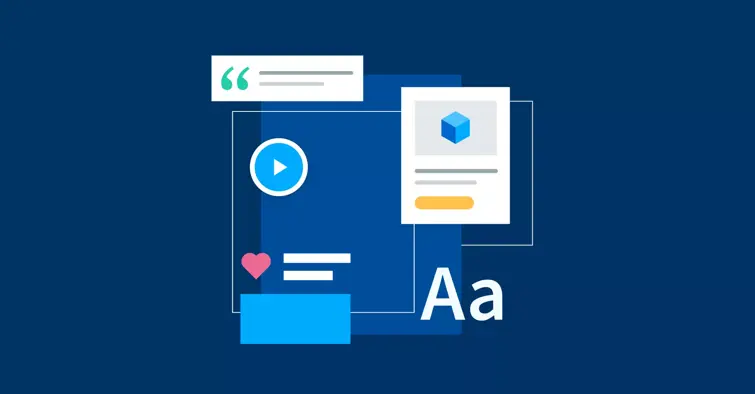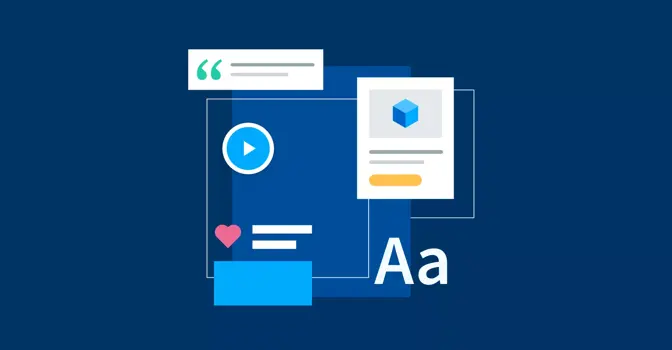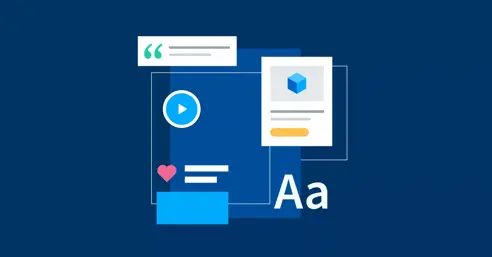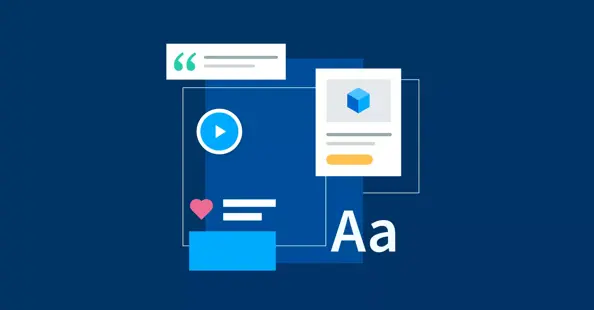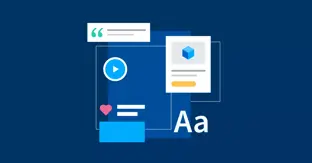 How can you build exceptional content experiences and what value does it provide in the digital economy today?
In our recent webinar, Nick Barber, VP at Insight Partners, and Brian Kavanaugh, Director of Global Field and Customer Marketing at Bynder, lay out the key advantages a strategic DAM provides for organizations looking to get more value from their marketing content.
With MarketsandMarkets predicting the global DAM industry to grow to $6.0 billion by 2025, there's clearly a growing need among brands to leverage digital asset management at the heart of their digital ecosystem and meet the demands of an ever-growing volume of content, consumer channels, and digital touchpoints.
Nick and Brian explore how DAM can unlock better content experiences—from modular, atomized content versus static content—to the people and processes that help shape it, as well as how to maximize productivity with artificial and augmented intelligence. Brian also shares examples of how brands are creating exceptional content experiences, saving money, increasing reach, and boosting brand equity. Watch the full talk here.

Always-on, always-changing
Half of the companies on the S&P 500 are likely to be replaced in a decade. Although brands largely have no control over the ever-shifting macroeconomic environment, they do have control over what happens within their organization. Rather than reinventing the wheel, they should focus on building a lean tech stack with strong integrations without redundancies.

In the early days of the web, digital experiences were simple. You may have only had an app and a website. Now that's all changed, with new channels popping up daily. All of a sudden, delivering content across all marketing properties started to get a lot more challenging to manage, deliver, measure, and understand success.
Now, content experiences are an orchestrated back-and-forth between platforms, processes, and people with your typical worker at an enterprise company now using 9 apps per day on average.

Content centralization is critical for content experience
One of the essential components of a content experience is content centralization. DAM has expanded further into the upstream creative process to support creative workflows, content approvals, and even automating and scaling production itself with built-in content creation functionality.
Strategic DAM solutions allow companies to have an "authoritative source of truth" that plugs into other systems to streamline content delivery, scale content operations, and elevate content experiences.

What should you look for in a DAM platform solution?
Intuitive to use with minimal training

Supports the entire content lifecycle

Includes a metrics component to measure content usage and track high-performing assets

Product roadmap that supports scaling up as your business scales, but is also flexible to market or use case changes

Seamlessly integrates into your existing tech ecosystem
How does DAM help create better content experiences and improve processes?
One method for automating content management processes is the use of augmented intelligence. You might think, "All right, I know artificial intelligence, what's this idea of augmented intelligence?"
An example of augmented intelligence would be to architect a workflow that automatically triggers updates or replaces outdated content. And an example of artificial intelligence applied to DAM would be enriching your existing assets with AI-generated tagging that's overseen by a human QC/QA.
Augmented intelligence and artificial intelligence should work alongside your teams to get content to market faster, ultimately reducing manual work, shortening production cycles, and speeding up time to revenue.
How does DAM help your team deliver better content experiences?
In today's economy, marketers are having to create more content with less budget, switching between multiple platforms and channels throughout the day, re-creating assets, and wasting valuable time and resources.
A strategic DAM solution takes a lot of manual burden off professionals by integrating with other systems supporting the content lifecycle and ensuring content distribution can be seamlessly automated to deliver content experiences to the right audience, at the right time, and in the right place. Ultimately, this means teams can do more with fewer resources.

DAM as a revenue-generation engine
DAM also supports revenue generation. In a nutshell, this is measured by the technology's ability to save on content production costs, scale personalization efforts, launch campaigns and content to market faster, and ultimately drive conversion and move potential customers down the funnel more effectively.
See how Siemens Healthineers estimates 4M+ in savings and increased efficiency with Bynder's DAM solution

Create a change management plan for your DAM implementation

Getting new technology embedded into day-to-day workflows and processes is often the biggest challenge that organizations face when they deploy new technology. One of the things companies can do to help boost user adoption is to find an executive sponsor.
Elevate content experiences to a C-level priority in your business by highlighting the ROI and revenue generation, and differentiation that can happen as a result of delivering these content experiences. So, when you find that executive sponsor and that evangelist inside of the organization, that's one of the things that can ease the pain around being able to help drive that change management and help get it rolled out to the organization.
Building your 'DAM Fam' [1/4]: How to kickstart a digital asset management project
What are the six elements of exceptional content experience and how does DAM help?
The six most important elements of an exceptional content experience include brand consistency, speed and agility, scale, relevancy, distribution, and performance. See how leading organizations are tackling these six core components with some real-life DAM success stories:
Book a demo and see what Bynder can do for you
Over 4000 organizations worldwide use Bynder as their brand's digital home for delivering powerful content experiences. From centralized file storage and secure asset sharing to better brand consistency and project collaboration, we have a tailored solution to fit the needs of each and every customer. Why not see what Bynder can do for you with a free demo?
---
---