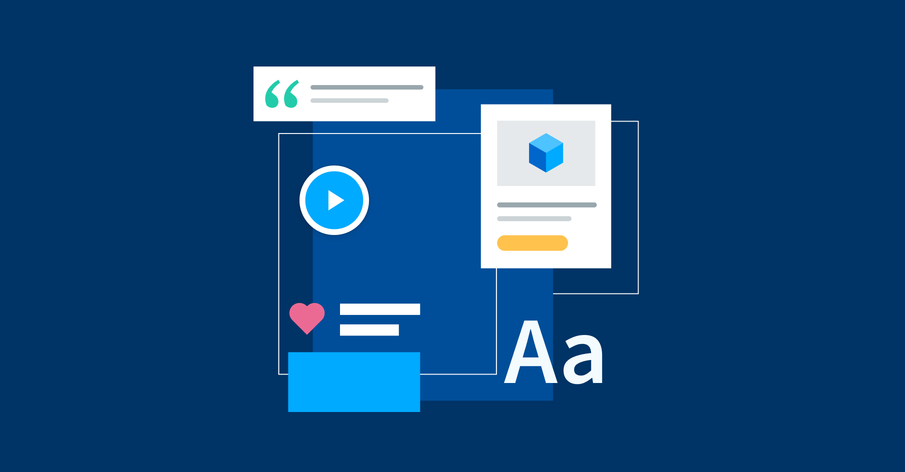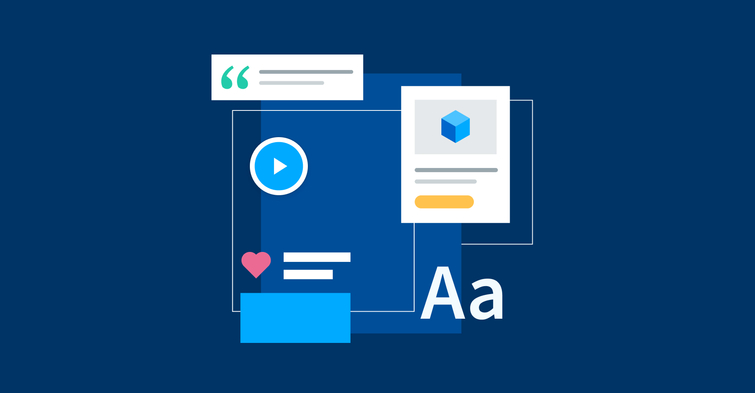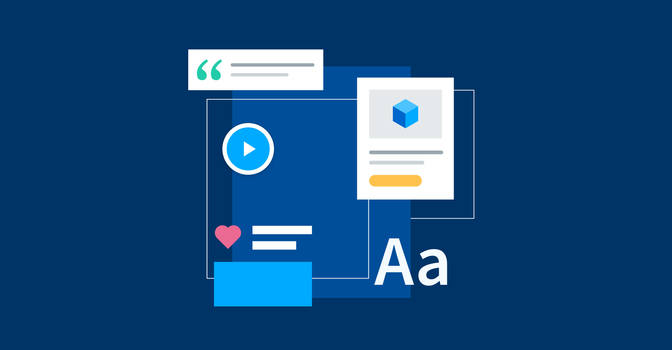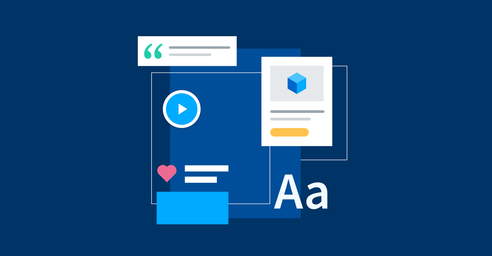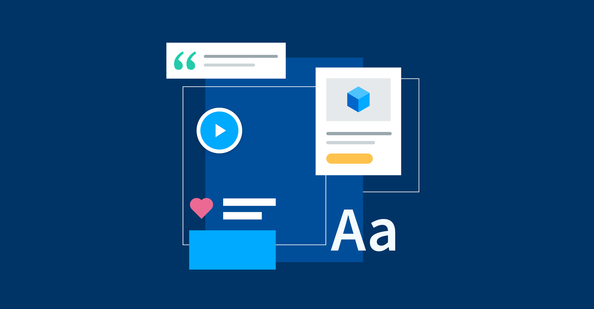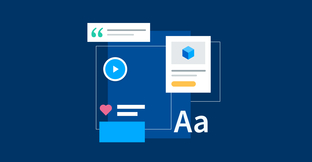 How can you build exceptional content experiences and what does it entail in the digital economy today? Nick Barber, VP at Insight Partners, and Brian Kavanaugh, Director of Global Field and Customer Marketing at Bynder lay out the most important things about how DAM helps organizations get more out of their marketing content. We discuss the ways that DAM helps unlock better content experiences from modular, atomized content versus static content to the people and processes that help shape it and how to maximize productivity with artificial intelligence and augmented intelligence. Brian shares examples of how brands are creating exceptional content experiences, saving money, increasing reach, and gaining brand equity. Read on to hear their insights around content experiences, the content lifecycle, and digital asset management.
Always-on, always-changing
Half of the companies on the S&P 500 are going to be replaced in a decade. And if you're not on that, think of this as a proxy of hurtling toward irrelevancy. By approaching your content workflows from a "content experience" perspective, imagine how you might future-proof yourself today to be able to deliver collateral on channels that may not even exist today. That happens by laying the foundation for all things related to content experience. In the early days of the web, digital experiences were simple. You may have only had an app and a website. Now that's all changed, with new channels popping up daily. All of the sudden, delivering content across all marketing properties started to get a lot more challenging to manage, deliver, measure, and understand success. Now, content experiences are an orchestrated dance between platforms, practices, and people.
What does it take to create a content experience?
The right platforms and technologies

The practices that you're going to teach your teams and embed in your teams

The people who are ultimately going to power all of these pieces
Content centralization is critical for content experience
Four out of five marketers say they would have better performance if they would just utilize a DAM (Digital Asset Management) solution. So, on the platform piece, one of the essential components of a content experience is content centralization. DAM has reached further into the upstream creative process to begin to support workflows, reviews, approvals, and content creation, really that democratization around content, making everyone a creator. So, it's reached into the upstream creative phase, but it's also begun to hand off content into the delivery phase, where we're starting to see content assembly at scale, to power those content experiences downstream. So, when we think about the platform component, DAM is central and has become even more central to being able to deliver that next-generation content experience.
<Download the Forrester Wave to compare DAM vendors>
Platform
So, what must you look for in a DAM platform solution?
Easy to use

Supports the entire content lifecycle

Includes a metrics component to understand successful content and how to replicate

Software roadmap that supports scaling up as your business scales but also as the market changes

Integrates into your existing tech ecosystem
How does DAM help create better content experiences and improve processes?
One key to scaling processes or scaling practices is the idea of augmented intelligence. You might say, "All right, I know artificial intelligence, what's this idea of augmented intelligence?" You have to be able to create these next-generation content experiences and enable intelligent workflows to review and approve content. This is ultimately going to help you save time and get your content to market faster. Augmented intelligence and artificial intelligence should work alongside your humans to get that content to market faster, ultimately saving time, reducing cycles, and speeding time to revenue. An example of augmented intelligence would be to architect a workflow that automatically triggers updates or replacing of outdated content. And an example of artificial intelligence applied to DAM would be enriching your existing assets with AI-generated tagging that's overseen by a human QC/QA.
How does DAM help your people create better content experiences?
The big point of DAM is about taking the burden off your people and allowing them to create those content experiences that resonate in the market. We know that half of the digital experience decision-makers say not having enough people or skills is a barrier to success. And what using these platforms and practices can do, is it can help fill that gap of people by infusing automation, infusing AI, and creating processes around these content experiences. Ultimately, this means we need to do more with fewer resources. So again, this idea of augmented intelligence can start to unlock scale and take that burden off of your people. DAM platforms democratize creativity, ultimately enabling any user to create a content experience. This is what's awesome about it, is this idea that creativity isn't in the hands of just the creatives anymore, but it's also something that your business users can start to do via the help of a DAM, and that content centralization.
So, what can you do to help unlock these capabilities? Well, I think it's a lot around coaching your people to unlock these scalable experiences through content atomization. It then lives as individual assets that can be assembled later on, through that principle of content atomization. It's going to live in that cloud-based DAM or content hub, really ready for delivery. There's an API layer that prepares that content for the omnichannel and then ultimately, it's delivered out to all of those channels that you may be present on today or may be present on in the future. DAM drives both cost savings, so there's a process perspective around, "Okay, maybe we don't need to license assets as many times, because we've centralized it." Or, "Maybe we can get content to market faster." Think about that in terms of cost savings. That's often where a lot of companies start.
DAM as a revenue-generation engine
DAM also supports revenue generation. What does this mean for you when you can launch campaigns faster, get content to market faster, and start to create content that aligns with what your users or your customers are expecting to ultimately drive conversion and move them down the funnel faster? Think about that as well, as you build the business case for DAM.
Create a change management plan for you DAM implementation
This is oftentimes the biggest challenge that organizations face when they deploy new technology, which is the heavy lifting of getting the people embedded into that process. And that's important to do. And one of the things you can do to help ease the pain around this change management experience is to find an executive sponsor. Elevate content experiences to a C-level priority in your business, by highlighting the cost savings and revenue generation, and differentiation that can happen as a result of delivering these content experiences. So, when you find that executive sponsor and that evangelist inside of the organization, that's one of the things that can ease the pain around being able to help drive that change management and help get it rolled out to the organization.
And one of the other things that are super important here is finding a DAM solution that offers a vision of the future, that arrives at the future and can pull their customers along, and can present, what next-generation content experiences look like. What are the assets and practices that you need to leverage to get there? That vendor should be able to, and that DAM solution should be able to be a partner and present that vision of the future that's going to get you there.
What are the six elements of exceptional content experience and how does DAM help?
The six most important elements of an exceptional content experience include brand consistency, speed and agility, scale, relevancy, distribution, and performance. Let's see how organizations are tackling these six core components with some real-life examples:
Want to know more? Check out the full on-demand webinar recording to see how DAM platforms, practices, and people, can ultimately power those next-generation content experiences.
---
---