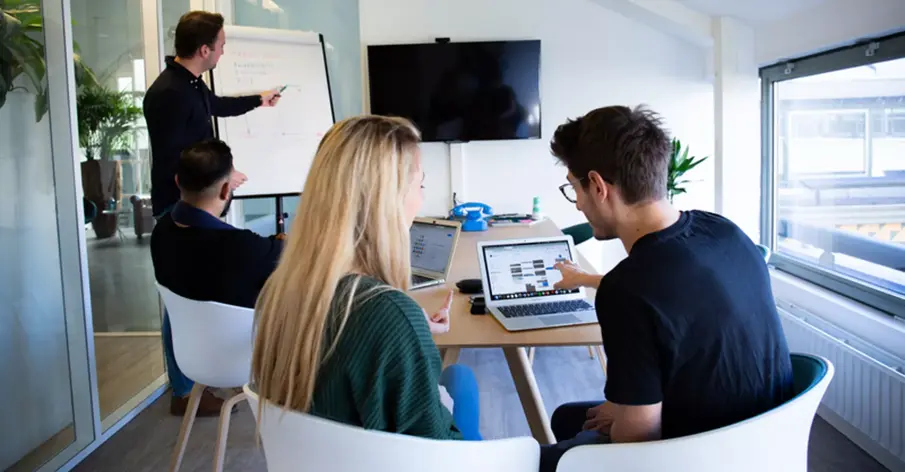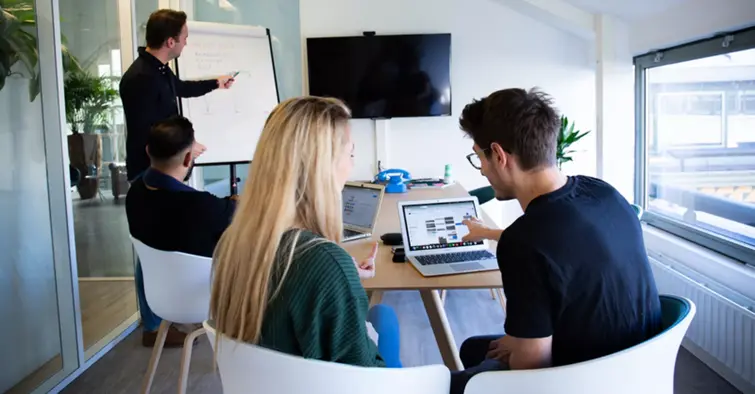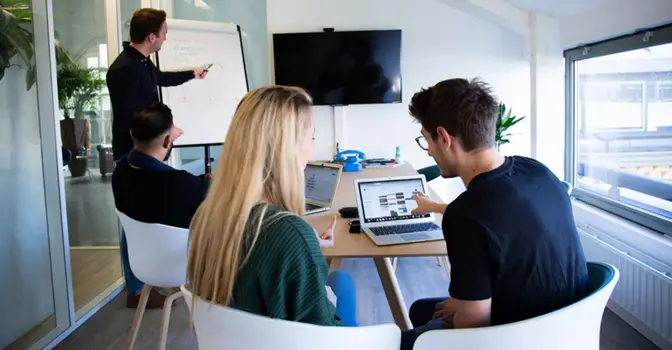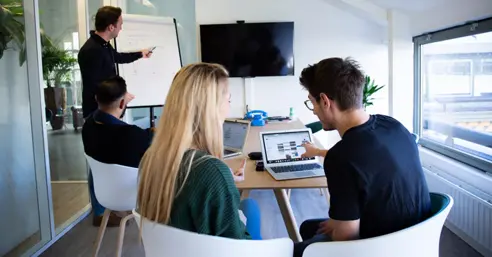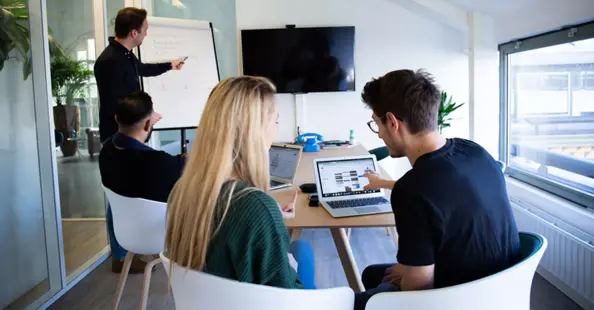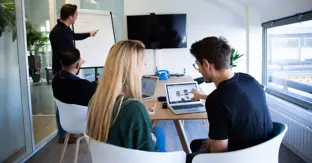 Content chaos happens when teams lack centralized, easy-to-use tools to manage the ever-increasing volume of content needed for marketing. The result? Time is wasted searching for files, and teams fail to deliver the right assets to the right place at the right time.
All signs point to the need for a DAM (digital asset management) solution for your business, but where do you even start? The first step would be to identify your DAM requirements, but before we dive into that, let's start by identifying what DAM is—it's software that helps companies organize their digital content so every important digital asset is just a click away.
What are your DAM requirements?
Some organizations start their DAM search with an RFI (request for information) or an RFP (request for proposal) that outlines a running list of everything they want a software solution to be able to do. While not required, it helps you to create a shortlist of vendors more quickly.
Not sure where to get started? Check out our Digital asset management requirements checklist. It outlines everything you could potentially want to know about a DAM solution, including:
Which content delivery networks are available for hosting

What localization features are available for multi-entity/global companies

Auto-registration for external users

What types of metadata and taxonomy filters are available

Integrating your DAM solution with your existing technology ecosystem
After you've looked at the checklist, you will also want to arm your team with questions that are unique to your business and your use case. Here are the seven most common questions you should ask during your digital asset management demo.
Question 1: Which of our tools in our current tech stack already integrate with your DAM platform?
Perhaps one of the most important questions to ask during your DAM demo is "what software can we integrate with our future DAM platform?"
Integrations are important because no one wants to manually upload content across various channels and systems—and risk making mistakes. The more you can automate your DAM system, the better.
Bynder integrates with major tech vendors like SAP, Salesforce, Figma, Trello, Workfront, and many more. Check out Bynder's full list of integrations here.
Question 2: Will I be able to get support and service—especially as my needs change over time?
Customers expect quick service and support, but with some DAM vendors, you may have to wait days to hear back for support requests! You should look for a solution with a service-level agreement outlining the different support methods and how long the vendor has to respond for different types of requests and even outages.
At Bynder, we offer 100% in-house, 24/7 support across English, Dutch, French, and German languages. Our three teams of customer advocates partner up with our customers to support them in driving adoption and ROI, provide expert advice, and work collaboratively with you to future-proof your brand and develop use-case-driven solutions that help you meet your goals.
Question 3: How secure is DAM and what are the risks associated with storing content in an online DAM repository?
Imagine waking up and going to work only to realize you've lost the past six months of content—product imagery, editorial photography, sales collateral, etc. It sounds like a nightmare, but it's a real thing that has happened across many companies. Content is the fuel for your business, so you need to have a secure DAM that is always on and always available.
Bynder is big on security, even committing to
ISO certifications
, employee training on social engineering, and how to keep our business and our customers' businesses safe. Read Bynder's datasheet on DAM security
here
.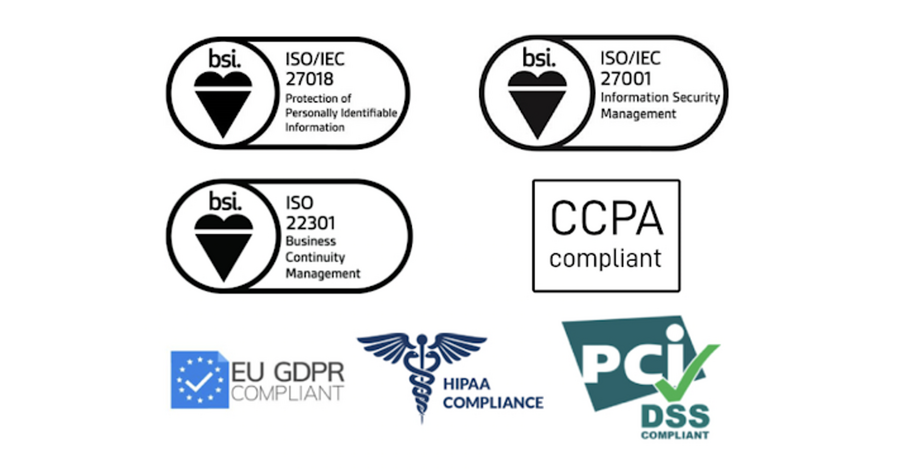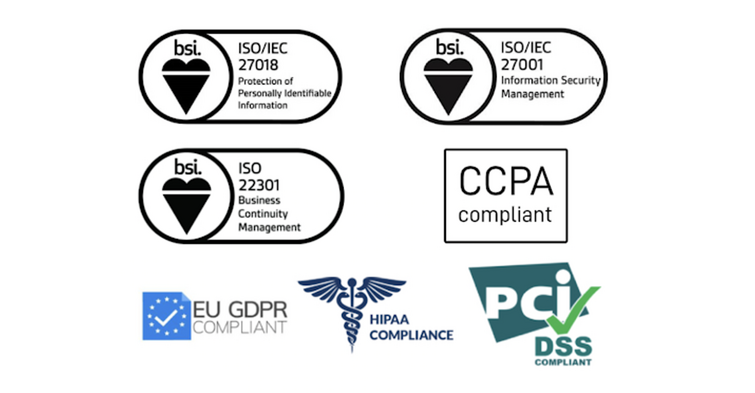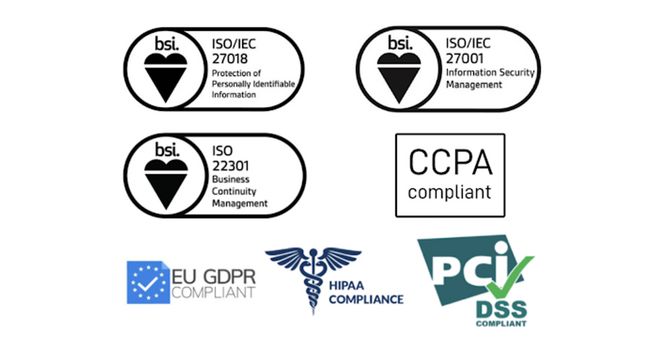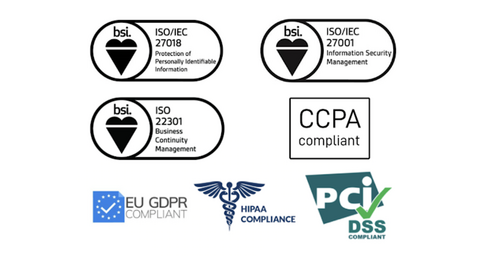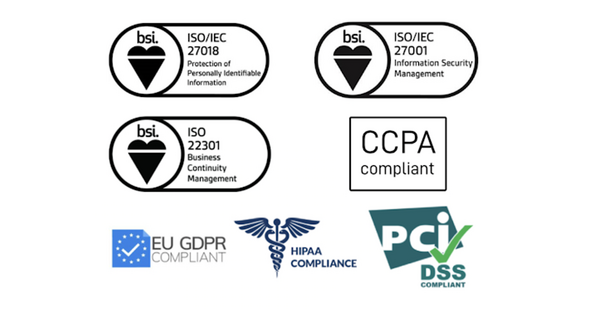 Question 4: What ROI metrics and business objectives are customers in the same industry able to accomplish with DAM?
You may already have outlined the metrics you want to track to show ROI on your upcoming DAM system, but if not, it's worth asking to see what other customers in your same industry are doing. A good DAM vendor will be able to provide you with many examples of customer use cases and stats for you to share with your team.
For example:
Sunsweet growers decreased their cost per impression and their engaged users increased by 39% on social media after onboarding Bynder DAM.

Schroders won Best Use of Social Media from Investment Week at the Investment and
Marketing Innovation Awards after onboarding Bynder's Digital Brand Templates module.
Question 5: How long will it take to get up and running?
Don't shy away from asking this question. With some DAM vendors, implementations can take up to a full year—while others need as little as four weeks.
Come prepared for your DAM demo with information like the number of user seats you'll need, a rough estimate of assets you'll want to migrate into your DAM, and what integrations you'll need right off the bat. Bear in mind that the only resources you'll need for DAM implementation with Bynder will be a project manager and a DAM administrator. Identifying them from within your teams as early as possible will help speed up the process.
Ultimately, the answer to this question will depend on the information you provide, so do a little homework upfront before you schedule your demo.
Question 6: What are some of the areas your product lacks or needs further development in?
This critical question will help you gauge how good a fit between your use cases and the actual product are. While it might seem counterintuitive for us to write this question, it's important because sales will be honest when something is not a good fit. For example, some people think they need a DAM solution, but realize they need a PIM solution when they present their use case.
This challenging question can also lead to gaining more information on future product roadmaps and what product developments are planned already to address existing gaps.
Question 7: How will our experience be better than our previous DAM vendor or previous digital asset management program?
Many companies already have a DAM system in place, but it just isn't meeting their needs. It could have an outdated user interface, or it could be that the taxonomy or folder structure wasn't adequate for end users to find what they are looking for.
You could survey internal users to ask them what they don't like about your current system—people love to volunteer this type of information, and it ensures that you don't make the same mistakes with a new DAM platform. Not all DAM software is the same of course, but how you set it up matters—and how you deploy and evangelize the new system across the business matters just as much.
It's important to note that no two DAM demos are the same at Bynder. We tailor our demo specifically to your use cases and take the time to understand your current challenges and future goals. Now that you're armed with some great questions to ask during your DAM demo, why not schedule a digital asset management demo with us?

---

---