Creativity and scaling content creation in the age of automation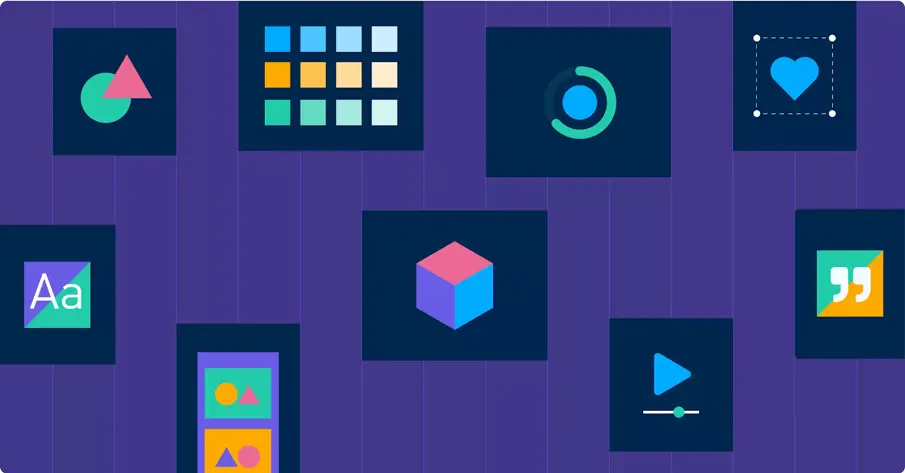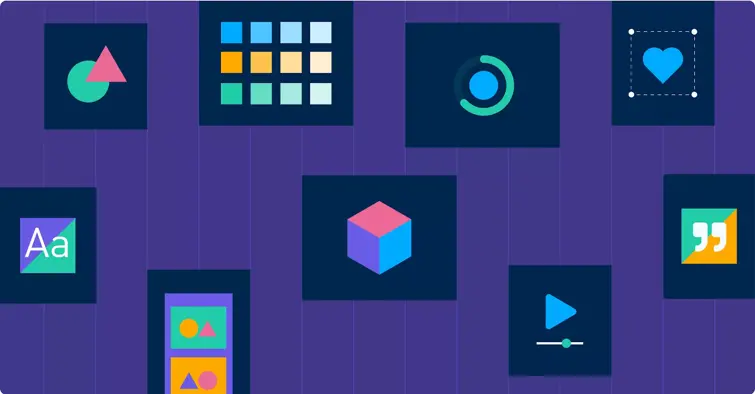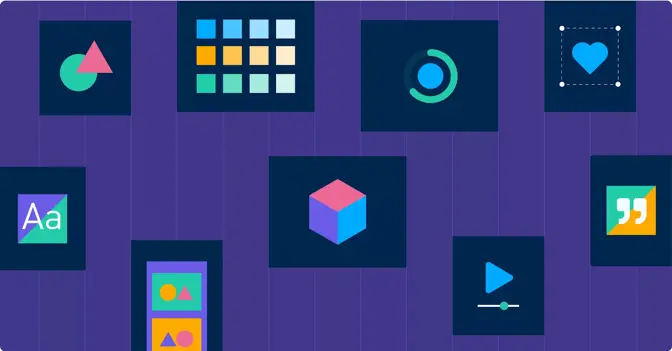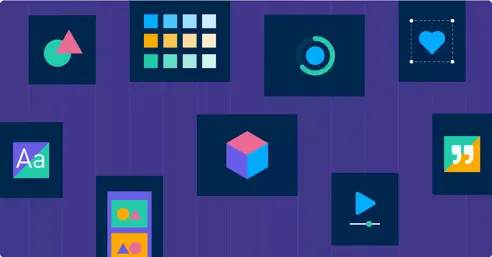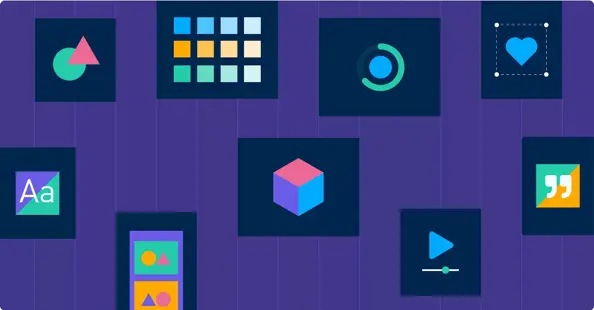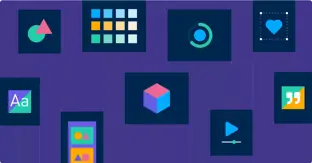 Here's how you can harness tech to maximize the impact of creative and automation in 2021 and beyond.
This year hasn't exactly been packed with all good news, but there is some good news for us creative types. For the second consecutive year, creativity is the most in-demand soft skill, according to LinkedIn Learning's annual Workplace Learning Report.
Each year, the report highlights data from more than 660 million professionals and 20 million jobs to reveal the 15 top in-demand skills. As creative professionals, we couldn't agree with this finding more. But it made us wonder: What is it about this moment in time that is igniting such a need for creativity in the workplace?
The ability for companies to act swiftly, speak authentically, and be resilient to change during uncertain times has arguably been more crucial in 2020 than ever before in our lifetimes. It turns out that the same competencies that make us creative are the ones that drive innovation, productivity, and results. In short, with creativity, success knows no bounds.
Many of us entered creative fields because we have an innate ability to be creative. But did you know that NASA research suggests that while 98% of five-year-olds have genius levels of creativity, by the time we reach adulthood, only 2% score at the creative genius level?
Here's why you may be struggling to tap into your creativity right now and how you can reimagine your approach in a way that brings that inventive five-year-old inside you to the surface.
The data-backed reason why you don't feel creative right now
If you're not feeling so creative these days, a growing body of research suggests there are two good reasons why: You're being forced to spend too much time on grunt work - not actual creative work - and you're constantly being interrupted with menial requests and tasks.
Let's start with the first one. One recent study found that content creators only spend about 48% of their time actually creating content. The rest of the time they spend on administrative tasks associated with content creation. Sound familiar? Another study found that managers throughout the UK and the US believe they spend approximately two days a week solely on administrative tasks.
At the same time, researchers at the University of California, Irvine found that the typical worker is interrupted approximately every three minutes and five seconds. And it takes approximately 23 minutes to recover after every interruption. That's about 6 hours spent every day just recovering from distractions.
All of this means there is almost no time left in the day for deep work. Couple that with the fact that the COVID-19 pandemic has created a challenging landscape for content creation that has designers, content creators, marketers, and advertising professionals scrambling to produce TV spots over Zoom, leverage stock imagery to overcome social distancing barriers, and interview people while they navigate Google Classroom.
The pressure is on for content creators to produce more content than ever before while operating in a digital collaboration space that stifles creativity.
How to cultivate focus and unleash your creative state
It's all so much. And as it turns out, we're not the only ones who feel overwhelmed and constantly interrupted.
People are tired of the persistent - and even a bit creepy - personalized ads and microtargeting that was at the forefront of marketing for so long. As these ultra-personalized efforts yield declining returns, marketers are seeking ways to stop focusing on targeting and get back to focusing on connecting.
Teams are leaning on their creative colleagues more than ever before to help them kindle relationships with customers through content that fits a variety of mediums and provides real value to a target audience. But when you're facing an urgent need to scale your efforts, how can you liberate your creativity? Bynder asked 1,000 marketing and branding professionals how they plan to keep up with growing marketing demands in 2020. Forty-nine percent aim to use technology, including creative automation, to automate administrative tasks surrounding content creation. Using Bynder for Digital Asset Management is a good start.
What exactly is creative automation?
Creative automation is the process of leveraging technology to scale and automate certain aspects of the content lifecycle to enable high-volume content creation for high-volume demand.
Creative automation is transforming the way brands approach content creation. By removing time-consuming tasks from creatives' plates, creative automation tools can help companies scale volume, respond quickly to current events, and reduce the overall costs associated with large, global campaigns that need to be tweaked to address cultural nuances but maintain overall brand consistency.
According to a recent Bynder marketing poll:
45% of marketers believe that the standard creative process of producing individual assets one at a time is unsustainable and a significant problem for their marketing team.
55% agree that sets of related assets that differ in simple, consistent ways from original assets are actually what's often needed.
Most survey respondents agree that creative automation tools can: Foster dynamic content production, streamline the creative review and approval process, generate multiple variations of creative assets, and help teams easily localize content and make quick changes to assets.
Imagine for a second that you no longer have to stop what you are doing throughout the day to constantly tweak banner ads, make small changes to campaign videos, or jump on numerous "quick calls" to discuss a change to the copy on a Google ad (the calls are never 'quick'!). It's Econ 101: As demand increases, the need for supply increases. Creative automation can take the shackles of every-day administrative tasks off of your creative team's hands while increasing your marketers' agility through a self-service content creation process.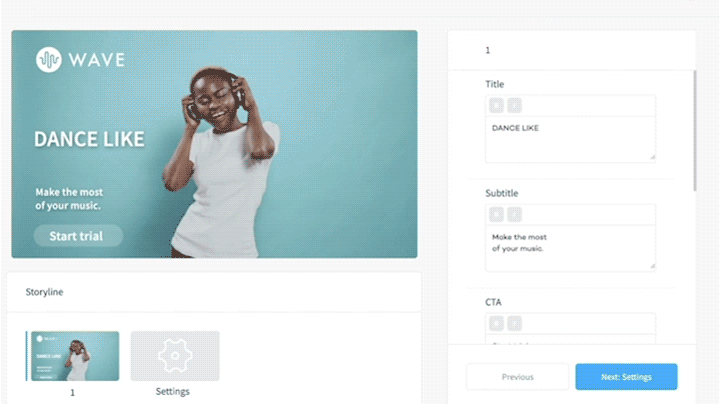 Your creativity is your superpower, and deep work is your key to unlocking it. By utilizing creative automation technology, campaign teams can get the on-brand content they need, while you can regain time to focus on what you set out to do in the first place: tell stories in a way that spark trust and loyalty in the heart of customers.
For more on how you can restore balance and free up time for storytelling and creativity, why not check out Andrew Hally's talk at Studio OnBrand 2020, "The overdue arrival of creative automation"?
---

---