Enterprise content management - a definition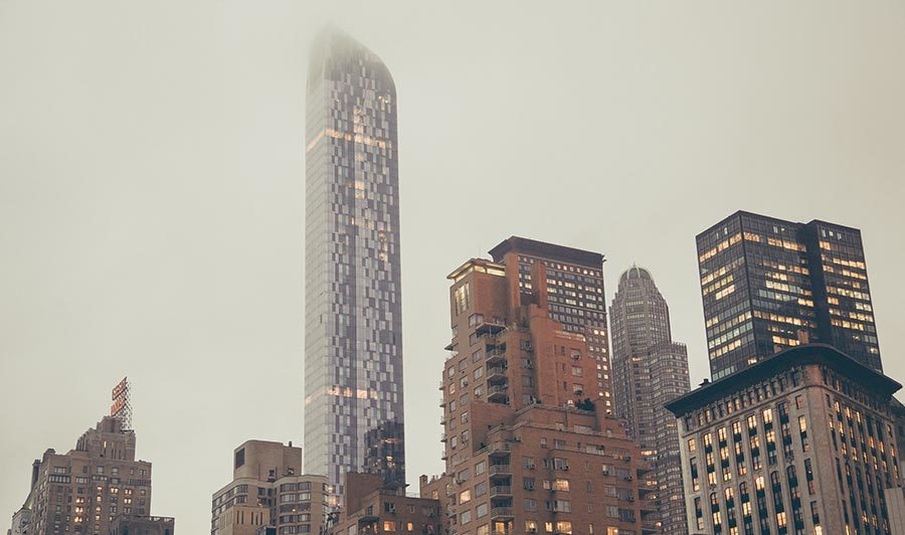 Think you know your digital asset management from your enterprise content management? Both are an integral part of any large-scale content strategy, and although they may sound similar, it can be handy to recognize the differences between the two.
What is enterprise content management (ECM)?
To put it simply, ECM is the overarching content management strategy employed mostly by large enterprises, but also SMB-sized organizations. ECM is not only concerned with digital asset management, but also other forms of content management, including marketing resources and media assets. So ECMs really need to be multifaceted to cope with the demands of a large enterprise.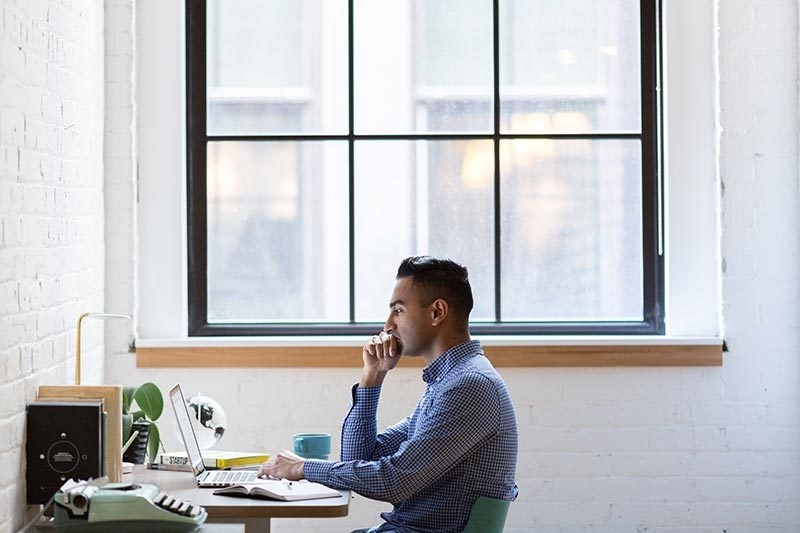 So if DAM is part of ECM, how exactly are they different?
One key difference between ECM and DAM is that DAM has a more specialized focus, and is primarily used to manage rich media assets such as video, audio, brand images, etc. An ECM system is more all-encompassing and focuses on file management more generally. It is typically used to store more basic file formats such as MS Office files and PDFs. As a result, ECM systems may struggle to offer the same level of rich media file organization capabilities as DAM systems.
Many modern digital asset management systems have a number of features that are geared towards the storage of rich media assets such as:
AI-powered tagging that scans the contents of an image upon upload and automatically creates tags, which help to easily locate the image at a later date
Option to preview video files within the DAM environment so you can play the video without needing to download the file
Editing functionalities such as cropping and resizing images for use on social media platforms
Despite the obvious benefits of these features when managing rich media files, it may be a struggle to convince many enterprises to invest in similar features for their enterprise content management system. In general, users of an ECM system are more likely to work with more basic files such as office documents. Not only that, but ECM systems are usually designed with a 'jack of all trades' approach in mind, trying to manage large volumes of content more generally. As a result, they may be less inclined to focus on features that primarily serve the creative fields of an organization. This begs the question: should DAM be incorporated within an ECM system, or developed as a separate solution altogether?
The specific needs of an organization are a major factor when choosing between an enterprise content management or DAM system. For instance, integrations are important for both ECM and DAM. However, they are used in slightly different ways, depending on the kind of assets you are working with. ECM commonly uses integrations with workflow modules to process information and data, whereas DAM often uses workflow integrations to help create and use rich media.
A growing demand for DAM?
File management is an industry that is constantly developing to meet industry needs, so one can only guess how the relationship between enterprise content management and DAM may develop in the future. In this increasingly technological world, more and more organizations are investing heavily in content marketing. This has led to a growing demand for DAM—particularly SaaS DAM. So much so that DAM providers continually need to improve their solutions to meet the demands of organizations that are having to work with rich media files more and more. As demand for DAM continues to increase, it will be interesting to see how DAM solutions develop in order to meet this demand. Likewise, will ECM providers recognize this trend and place more focus towards rich media file management in order to stay competitive?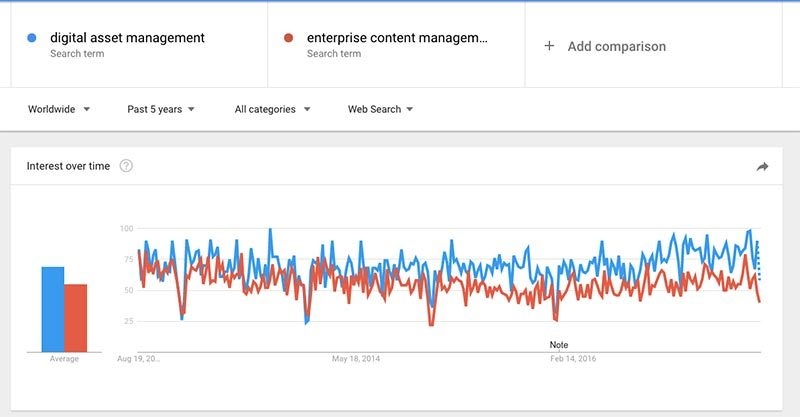 Based on online search results, the past few years has seen a steady increase in interest for DAM systems in comparison to ECM.
Enough about the differences. How are DAM and ECM systems similar?
One interesting similarity between DAM and ECM is how they have both scaled in order to cater to small organizations that need online content management tools. Traditionally, both types of software have been quite expensive—and as the name suggests—large enterprises were generally able to justify the need for an ECM or DAM due to the sheer amount of assets they worked with.
As smaller organizations began to work with rich media more and more, DAM vendors could start appealing to a larger market audience. This led to some DAM providers launching more simple and affordable DAM solutions to appeal to the needs of SMBs.
Equally, as there is a general increase in online file usage, more scalable enterprise content management solutions have made it to market. Google Drive and Dropbox are just two examples of simple content management solutions that can be scaled to suit the size and needs of any organization.
Rise of rich media
Digital asset management has typically functioned within an enterprise content management system, rather than as a separate solution. But as the use of rich media content is becoming more and more common for marketing purposes, DAM is starting to shift away from its enterprise content management pigeonhole. It is no longer a bit-part piece of a broader file management system anymore, but is establishing itself as an independent—and essential—software solution for organizations of all sizes.
Would you like to compare DAM vendors? Click below to get the DAM Comparison Guide!
---
SEO Specialist
---