Digital déjà vu?: When digital ad and banner creation makes you feel like you're in "Groundhog Day"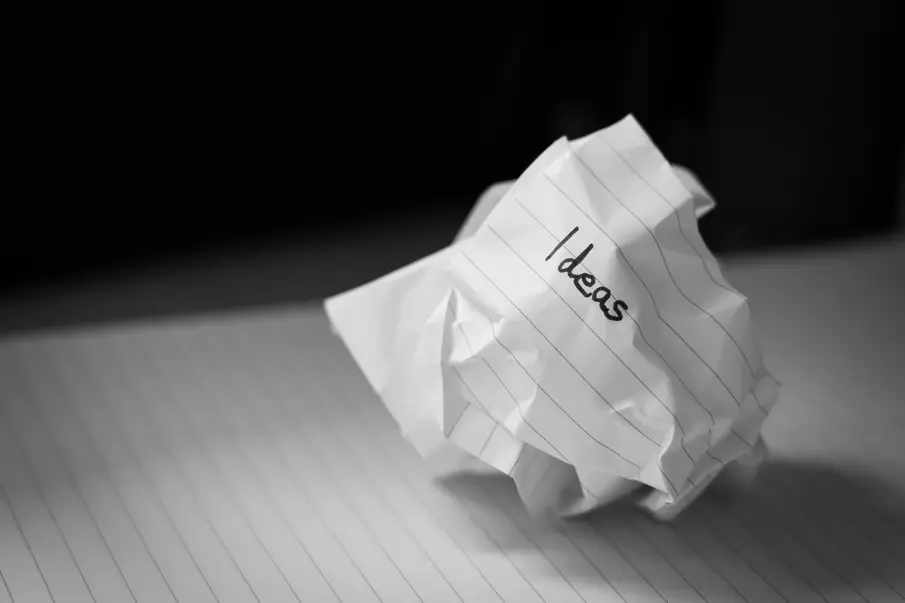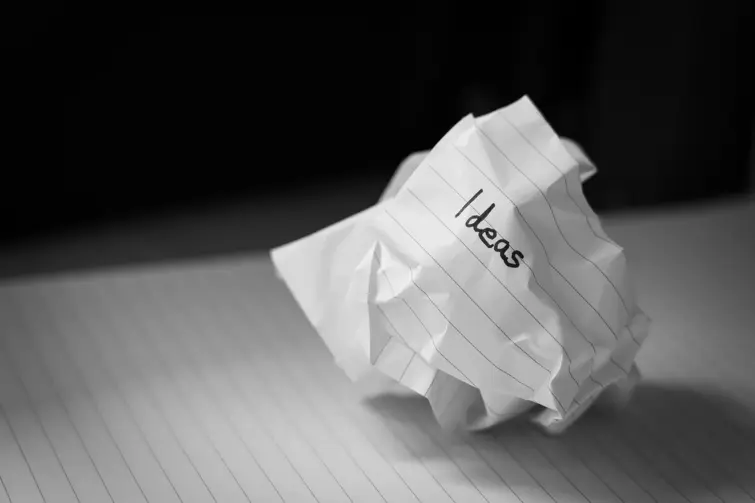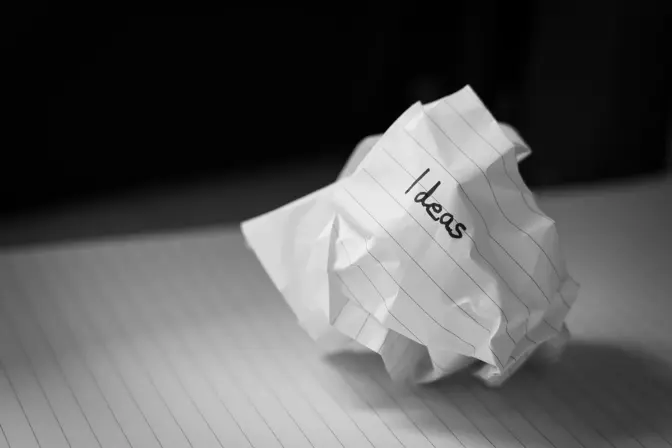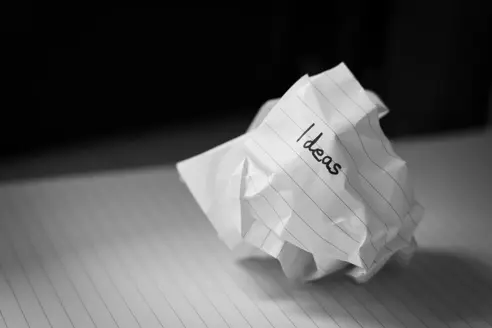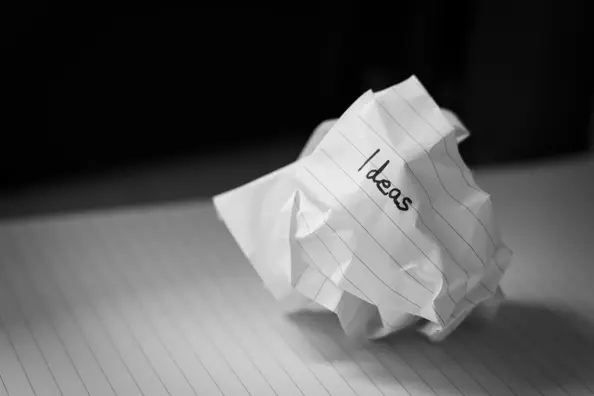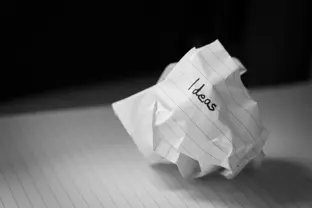 Marketing déjà vu?
Marketing déjà vu - we've all been there. Especially when it comes to creating digital ads and banners for social channels and ad networks. I'm sure you've caught yourself thinking:
"Haven't I created this exact thing before?"
A new request comes in for a digital ad campaign and you can't help but feel like you've woken up in the classic movie, Groundhog Day, where every day is exactly the same until Bill Murray finds his way out of the loop. The ad specs are the same. The output is the same. The only thing that's changing is the copy and imagery.
You find yourself mindlessly following the same manual, repetitive steps when creating these assets—a process that you could potentially automate. Typically, you've got to:
Nail down the messaging
Understand the full scope of the request
Come up with some creative ideas for how to bring the campaign to life
Decide if you need to outsource part of the work
Finalize the creative direction
Make sure the direction of the copy and visuals work together
Figure out how long it's actually going to take to produce the digital ads and banners
Finalize and approve them for publication
Organize and tag them in your system of record
Publish and distribute them to the appropriate channels
The creative drain
As a creator, getting saddled with repetitive tasks can leave you feeling a bit drained, and uninspired. The best part about marketing is getting creative, and that doesn't always mean designing new things, creating something brand new, or coming up with a great idea. It also means giving yourself time to explore new and innovative ways of approaching and executing your work.
Expectation: How you think the ad and banner process will go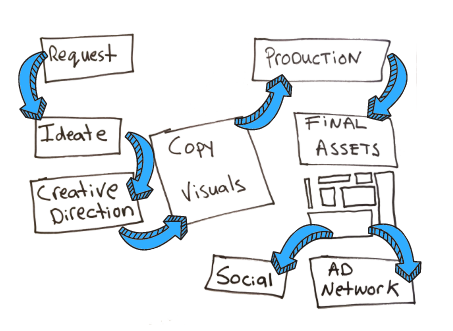 Request
Ideate and brainstorm concepts
Decide the final creative direction
Marry copy and visuals
Produce digital ads and banners
Approve final assets (And hey, organize and store them in your DAM too!)
Publish to various channels (i.e. Google Adwords, Facebook, Twitter, LinkedIn, email, etc)
Reality: How the ad and banner process actually goes
I've outlined the rough steps involved in getting from requesting to publishing digital banner ads on social and Google Display Network. But in reality, it looks more like this: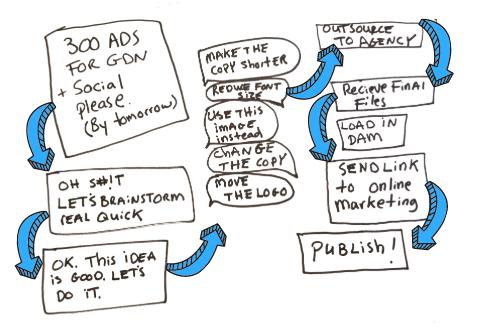 I need 300 digital ads for Google Display Network and social channels for the new campaign. Can I get it by tomorrow?
The creative team brainstorms and decides on a creative direction
Creative, copy and online whip together the concepts into real assets
With 300 ads needed by tomorrow and only one designer on the project, the executive decision is made to outsource the creation of all the different variations
Agency delivers final files/company reviews them and loads them into the DAM
Online marketing is notified that the images are ready to publish
Online marketing publishes the assets on the various channels
So it's kinda messy, isn't it?
In the pursuit of creativity AND productivity, I can't help but think there's gotta be a better way to do this (and turns out there is.)
Studio for the content-hungry marketer and the resource-strained designer
With Studio, you can create faster than ever before. Content will be on-brand because your design team will create the templates and define both fixed and editable elements to ensure all assets are consistent with your brand guidelines.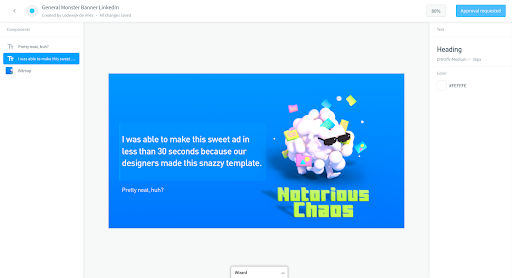 The result? Your marketing team can quickly create on-brand, consistent and eye-catching digital banners and ads that look recognizably yours—across languages, markets, and channels. And the best part is as soon as you've created them and approved them, you can route them directly to your digital asset management library with Bynder.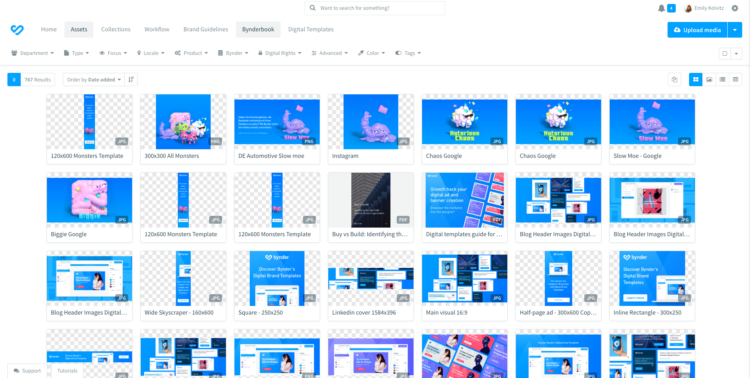 Curious to see how it works? Check it out.
Want to see more? Sign up for a free demo to see Studio in action!
---

---