A Q&A with our Services & Support superstars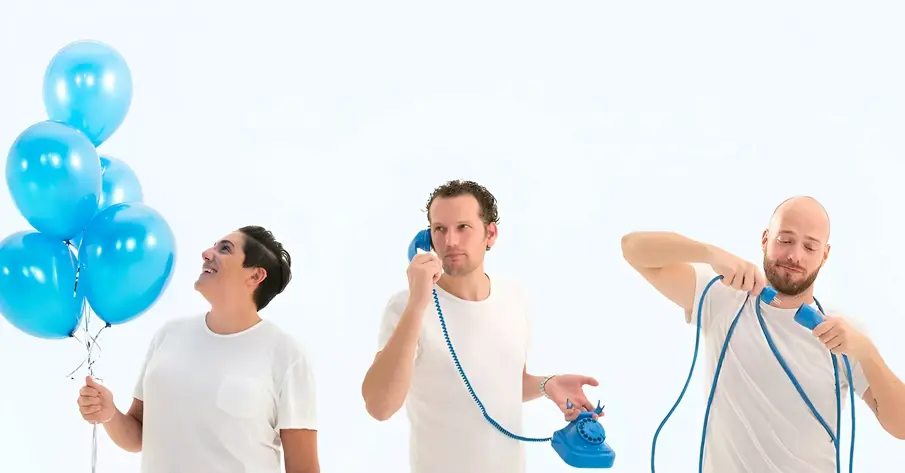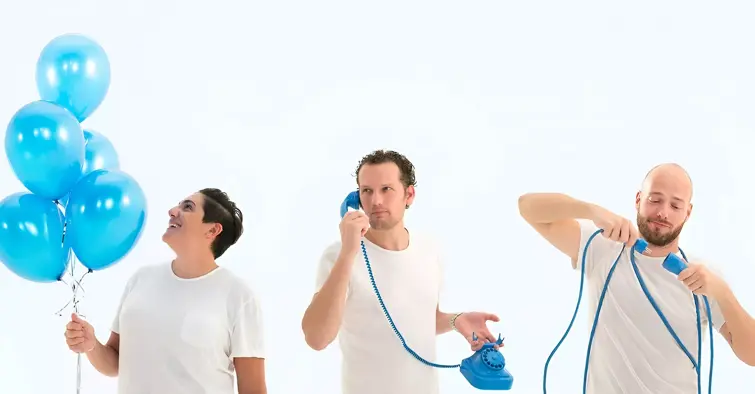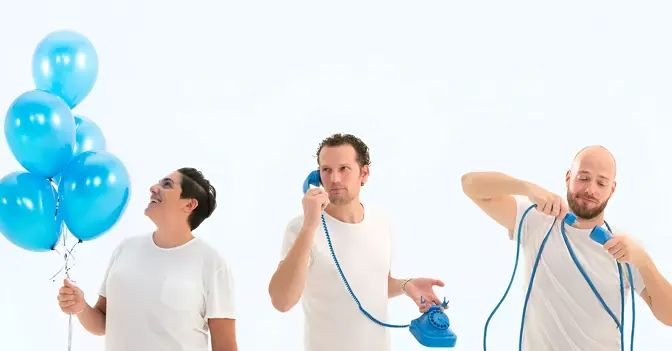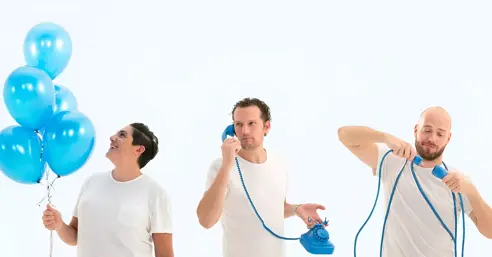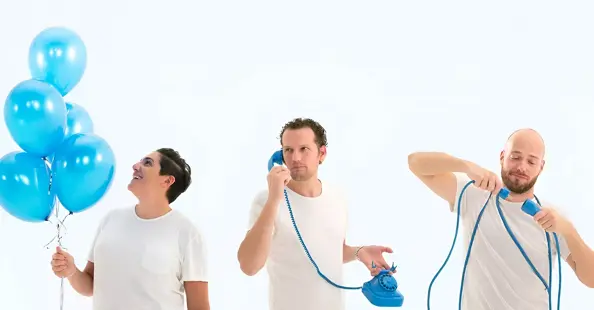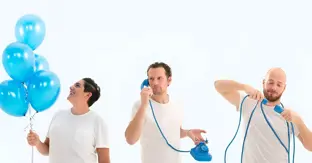 We've got a confession to make—at the risk of appearing to indulge in back-patting, we've avoided giving our spectacular Services & Support team the recognition they deserve. They're the unsung heroes of Bynder; the folks who help our customers get the very best out of both our digital asset management solution, and their partnership with us.
So we thought we'd quite literally shine a light on the good work our Onboarding, Customer Success and Customer Support teams do 👇
They're naturals, don't you think?
While there's a cornucopia of information about our product available via our Resources & Downloads, the post-sale client journey is somewhat paved in mystery.
That's why we sat down with Almar (Head of Onboarding), Heidi (VP of Customer Success) and Rutger (Global Head of Customer Support) to discover what happens after the paperwork is sorted—straight from the horses' mouth!
Onboarding 🔌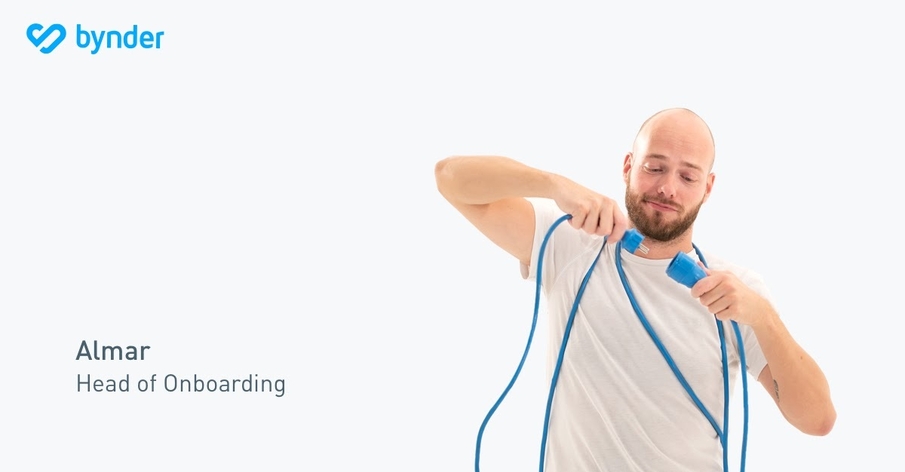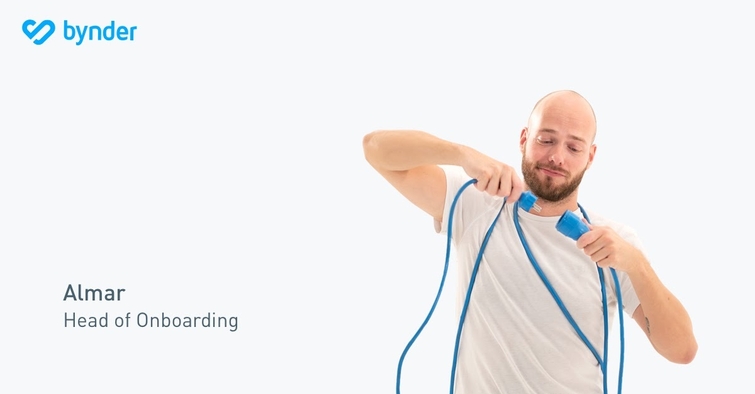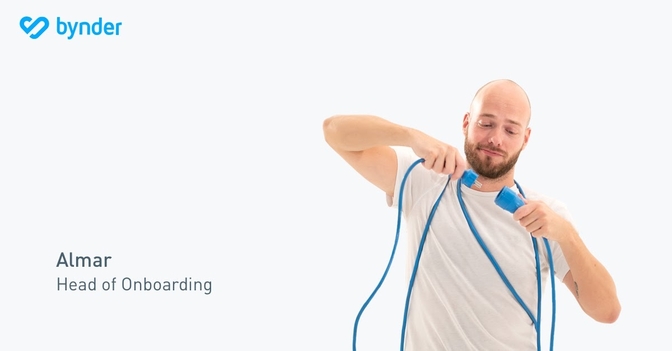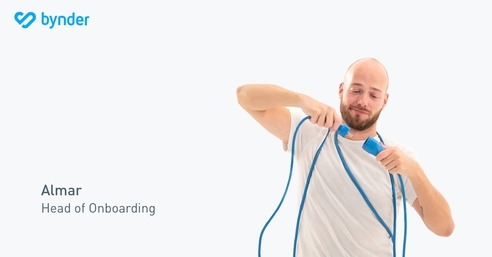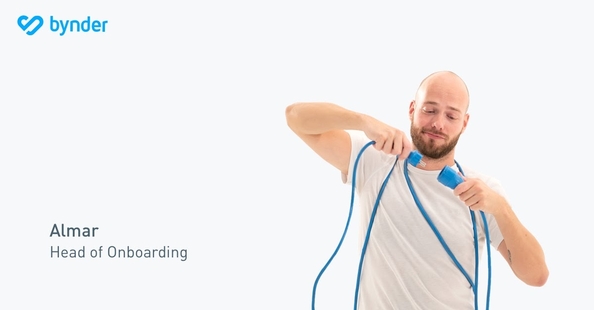 What does the typical onboarding process look like for small and mid enterprises?
Firstly, we contact the client to schedule a kickoff meeting, where we go over deliverables, stakeholders, and success and risk factors; and agree on deadlines and milestones. We follow this up with weekly calls, and track progress and host all communication via a shared project management platform. Typically, onboarding is completed within 90 days, at which point the client feels comfortable using the platform themselves.
What are the main benefits your team provides to a client?
We consult on best practices based on actual experience and feedback from other clients. New clients all benefit from this extensive knowledge of Bynder use cases, and from an entire team's knowledge of the tool.
All our Onboarding Consultants (who are both project manager and product specialist in one) are Bynder employees. We see onboarding as a key element of long-term customer success, so we go above and beyond to ensure the tool (which is out-of-the-box) is configured to match the client's business needs.
We believe in the power of personal communication. Every client receives personalized trainings, calls, and meetings; none rely on generalized webinars or knowledge bases alone.
At which point in this process do you celebrate success?
At every milestone and major decision—this usually happens with every deliverable going live. By then, we've incorporated all test-user feedback and can confidently sign off on those deliverables. Clients are obviously happy with this since it means their ideas are tried and tested before implementation.
What would you say your team is best at?
We really help our clients drill down on their use cases; identifying success and risk factors, assisting with change management, checking up on progress and finding workarounds when necessary is something unheard of with other out-of-the-box solutions.
What do you believe is your team's point of difference?
We don't treat onboarding as a professional service, but see it as the first step of Customer Success. We will never stop implementing something simply because we run out of time, nor will we bill the client extra hours without having a discussion together about whether or not it is reasonable (depending on deliverables left, deadlines, relationship status, etc).
We are also very open to feedback coming from our clients, and integrating that either via the way we work, or by creating product improvement requests. We're close to the product and kick off the long-term relationship the client has with Bynder.
What are the top 3 services you think a client is in need of the most when it comes to your team's work?
Personalized consultancy and use case verification, training, and technical implementation.
Can you share any interesting facts and figures about your team's work people should be aware of?
We have a high client NPS (9/10), we're able to visit almost all clients onsite (within Europe,) the average length of onboarding is 59 days, we've got the highest eNPS of the company, and our net retention rate is 105%.
Bynder's onboarding, development, and launch support have been nothing short of outstanding. Our digital assets are in great hands, and our users are thrilled with the tool as well. They have been incredibly attentive to our business and we can't recommend them enough.
Matt Melanson
Digital Media Designer at Arterra Wines Canada
Customer Success🎈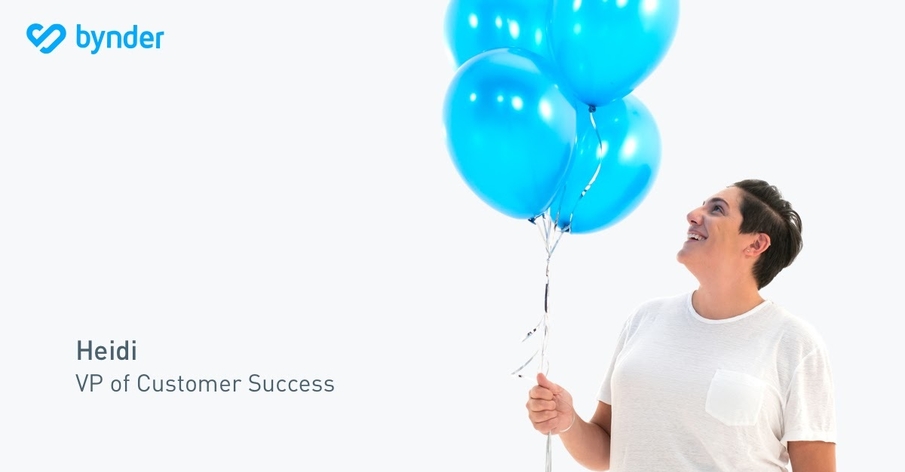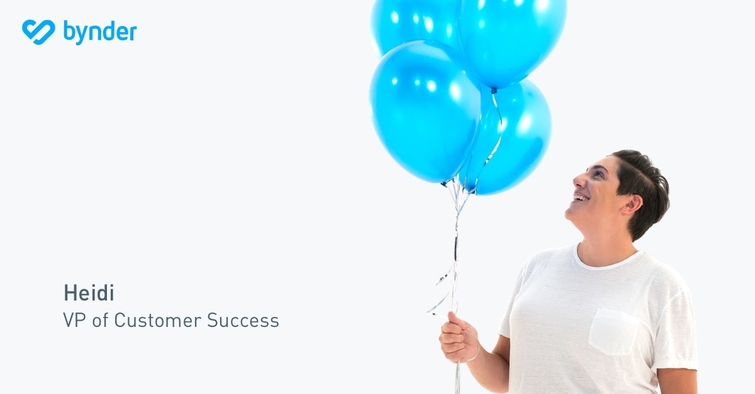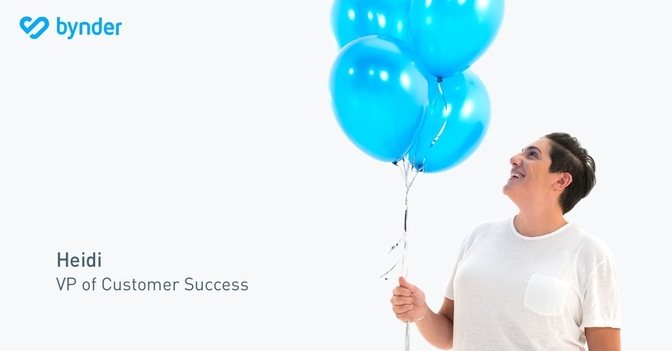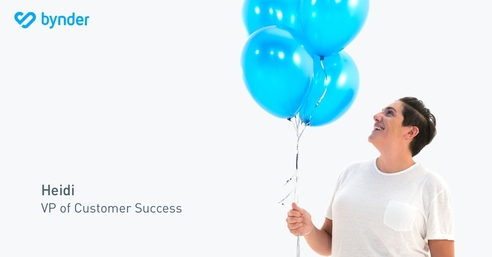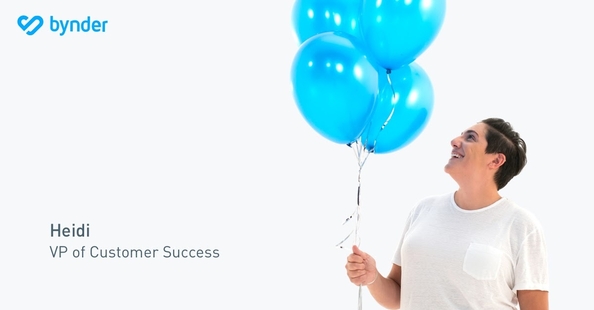 What does a typical CS process look like for small and mid enterprises?
Customer Success first spends time with the Sales and Onboarding teams to make sure all relevant knowledge about the customer is transferred to the post-sales teams and to ensure a smooth transition for the client. We then join a kickoff meeting with the Onboarding team and the customer to review everything, either via a call or onsite.
As implementation progresses, Customer Success holds a strategy session with the client where we discuss goals and advise them on best practices for their rollout.
We provide guidance for launch planning, communication, and collecting feedback. Customer Success also leads training for users—sometimes this is done with a "Train the Trainer" approach and sometimes, directly with the end users. This is all customized to the client's needs.
We are a trusted advisor for the customer on an ongoing basis, helping to make sure they always have the resources they need to be successful, increase user engagement, and drive as much value as possible from their relationship with Bynder.
What are the main benefits your team provides to a client?
We deliver a world-class experience to marketing, creative teams and beyond at companies of all sizes, globally. Our mission is to help our customers achieve their goals, and drive ROI.
At which point in this process do you celebrate success with the customer?
We celebrate milestones but we also like to "surprise and delight" our customers. Milestones include launch, significant expansion, high NPS scores, advocacy (willingness to participate in a case study, references, and so on), appreciation for onsite meetings or coming to a Bynder event, giving product feedback or participating in beta testing.
What do you think your team excels at?
Service with a personal touch, and the ability to build genuine, caring, strong relationships with our customers.
What are the top three services you think a client is in need of most when it comes to your team's work?
Advice on strategy, communication and ongoing adoption as well as understanding use cases and being able to make recommendations.

Being able to secure the right resources from Bynder to drive additional value and ROI, whether it is for integrating adjacent technologies or rolling out to new groups.

Liaison with the product team to ensure feedback helps to inform our product roadmap.
Customer Support 📞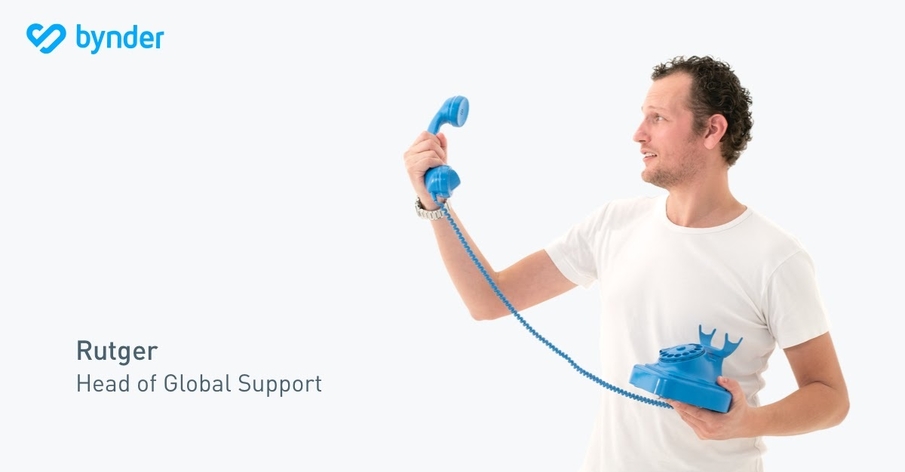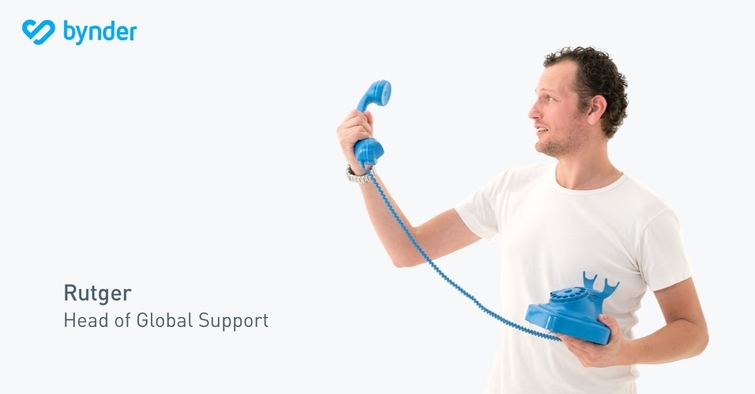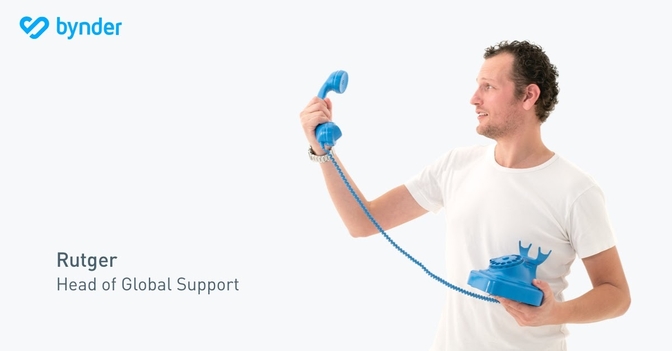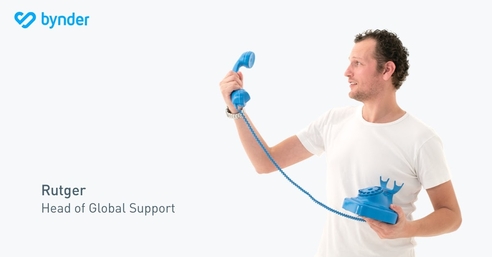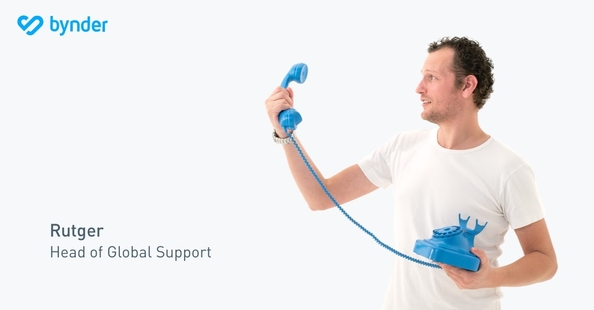 What are the main benefits your team provides to a client?
We provide help whenever and wherever help is needed. All our people are trained technical specialists, and the first person you speak with is the person who resolves your issue—there is always one point of contact per ticket.
What do you believe is your team's point of difference?
Our team is 100% in-house; we don't outsource customer care to a call center. We're based in three different locations (Amsterdam, Boston and San Mateo) and speak several languages. We're fast and knowledgeable, and our service is personalized—because the team is small (fourteen), clients often deal with the same person, and a relationship is built. Plus, a small team means we can share learnings efficiently and constantly improve.
Can you share any interesting facts and figures about your team's work people should be aware of?
Every time a ticket is closed, clients are asked to review their experience, and our customer satisfaction rate is 97%. We're all very proud of that.
Start your journey with Bynder and book a demo now
If you'd like a walkthrough of the Bynder platform with one of our experts, why not sign up for a demo? We will give you a demonstration of the features & functionality that you think may fit your team's needs, as well as answer any questions you may have about using Bynder.

---

---