Navigating through content chaos to create exceptional content experiences
Talking Tech #3: Trinity Nguyen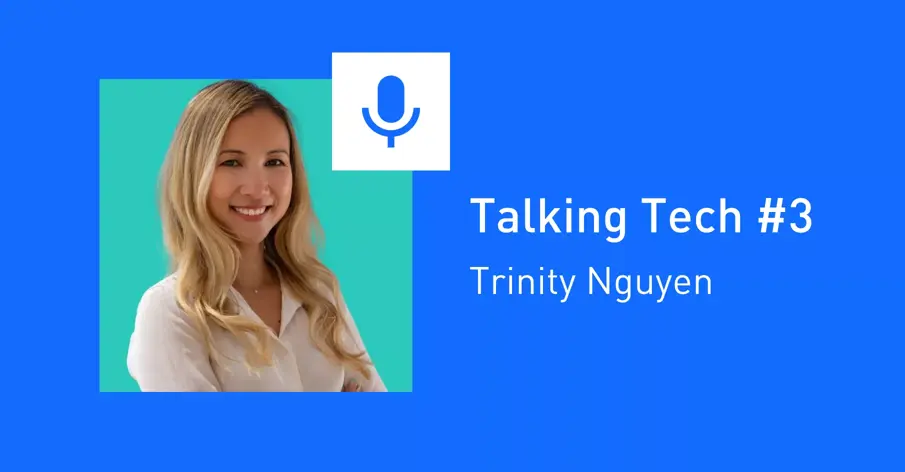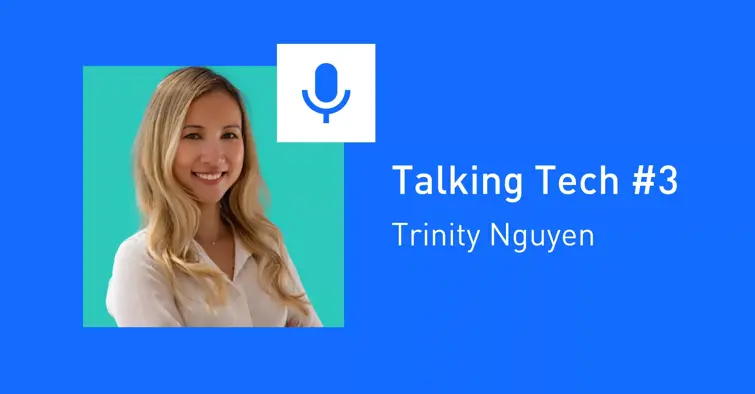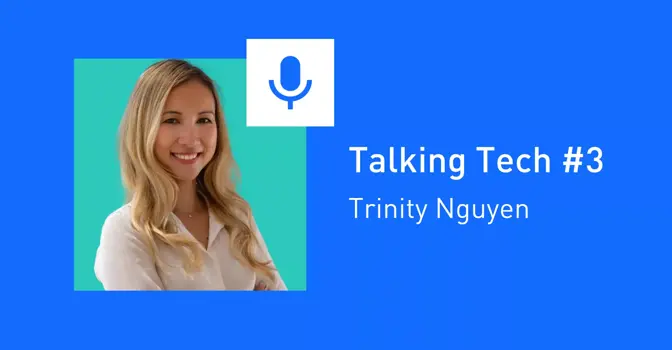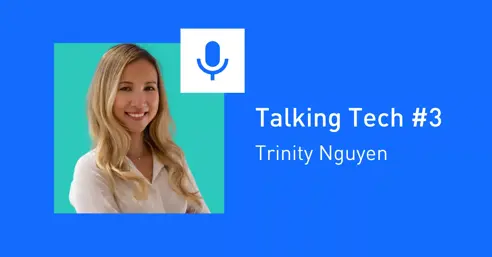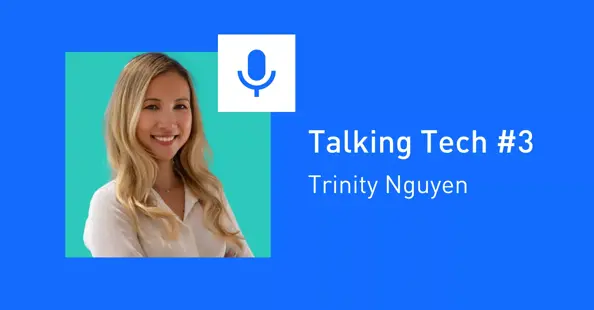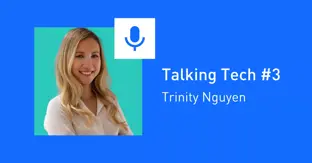 Bynder's 'Talking Tech' video series features exclusive interviews from leading marketers who're spearheading some of the finest content experiences in digital marketing. From insights into personalization and content production, right the way through to execution and sustaining the content lifecycle, this series is unmissable for any digital marketer.
How to navigate through content chaos and create exceptional content experiences
If you ever arrive at your desk full of inspiration but unsure how to get your head around your content workflows, you're not alone. If you struggle to identify the best marketing channels or buyer journey that will effectively promote your brand to multiple stakeholders, you've landed on the right page.
In the third instalment of our Talking Tech series, we are joined by Trinity Nguyen, VP of Marketing for UserGems. As a demand generation and content marketing expert, we knew Trinity would be the ideal candidate to guide our readers through the complexities and challenges of delivering an exceptional content experience.
Trinity and her team at UserGems have developed a number of effective strategies for cutting through the content chaos. These include scalable content creation and distribution processes that help them attract and engage their customers at exactly the right time. Below Trinity shares her insights on creating better content experiences across an ever-increasing volume of channels and end-user touchpoints
This is your chance to learn from the best. Let's get started.
Why content chaos exists in all companies
Naturally, content creation processes will differ between small and large companies. The latter is likely to have a more established framework that is adapted to suit different activities, channels and technologies. Smaller companies tend to build from the ground up. Coming from a background of working in both environments, Trinity knows the two have similar challenges when dealing with content chaos. These include managing the end-to-end content lifecycle, effective distribution, and making sure the content strategy is aligned with the wider business goals and objectives.
Adding to the content chaos is the sheer amount of content to compete against. The Bynder 2021 State of Branding report revealed that the amount of B2B content has increased 41% year on year so the pressure to grab the audience's attention is immense.
Technology can help with tackling content chaos, but only if the tools are fit for purpose and optimized for the brand's needs. For example, larger businesses may struggle to integrate their more complex digital ecosystem. Smaller businesses might struggle to incorporate the tools and processes into their busy workflows and to-do lists.
Why is it 10x as hard to create as to distribute content?
Like most brands, UserGems struggle to scale their content effectively to meet demand. Trinity acknowledges it takes at least ten times as much effort to generate a piece of content that is worth consuming than it does to distribute it. Then there is the challenge of mapping it to the buyer journey. In comparison, distribution is much easier.
"There are so many tools to help automate distribution and it is very easy to scale up and scale down. Producing great content is not so easy. Finding great writers, great designers and great content strategists is a lot harder."
This problem is widespread among the marketing world. Our State of Branding report revealed that 'keeping up with creative and content requests' was the second biggest concern among our respondents with 25% of the vote. This was narrowly pipped to the post by 'reaching audiences on increasingly crowded digital channels' with 26% of the total.
Need more time to create content that converts? Free up your creators and streamline sending multichannel campaigns by investing in digital asset management for content distribution.
Creating consistent content experiences in 2023 and beyond
So, how does today's marketer compete with this ever-increasing avalanche of content? How do we identify the processes and approaches that will help us make sense of the content chaos?
As mentioned above, the budgets, resources and tools may differ, but every brand has to confront the same problems when delivering a great content experience. Every marketer must tackle similar challenges throughout the content lifecycle.
These problems are tackled best when brands build a connected digital ecosystem that every stakeholder can work from and that enhances creativity and collaboration. Where they can focus on creating consistent, valuable content experiences across all channels and can personalize messaging and approaches to suit different personas and different stages in the buyer journey.
When the right tech and workflows are in place it frees up the marketer's time to focus on delivering the right content at the right time. We have the space to explore the full potential of our content and promote our brand's personality. We can make real, meaningful connections. As Trinity puts it, "It's human to human these days".
How to succeed in the market as a challenger brand
As a challenger brand, UserGems know how important it is to stay relevant and to keep in step with what their customers need - all while maximizing the resources available to them.
Every year Trinity and her team devote time to revisiting and re-exploring who their ideal customer and target audience is and what their differentiators are as a brand. "This helps us focus our ideas so we don't just spray and pray. We are optimizing our time and resources for the activities we know will deliver the best ROI."
Adopting this approach means avoiding what Trinity calls "shiny object syndrome" and keeping the buyer journey at the forefront. Trinity and her team focus on mapping the content to the buyer journey and identifying exactly which content asset is capturing people's interest at the awareness stage and what is driving conversions. These insights can benefit a variety of teams in the business. The paid media and comms team can get to work distributing content so it lands at exactly the right time and internal ADR and customer success teams can use the insights to nurture customer relationships, deliver more value and build loyalty.
Why UserGems hired marketers from a B2C background
As a B2B company, you might expect UserGems to recruit staff from a B2B background. But as Trinity explains, candidates with a B2C background turned out to be a better personality fit for their brand. "At the end of the day, we are all consumers. So, our content, our strategy and even our advertising are very much thinking about the person, not the company on the other end." This is one of the key tactics Trinity and her team use to differentiate UserGems and let its personality shine through.
---
---