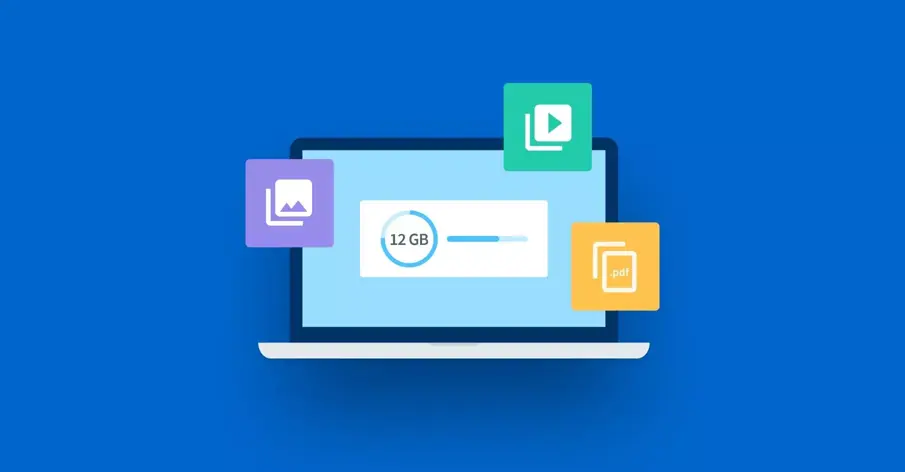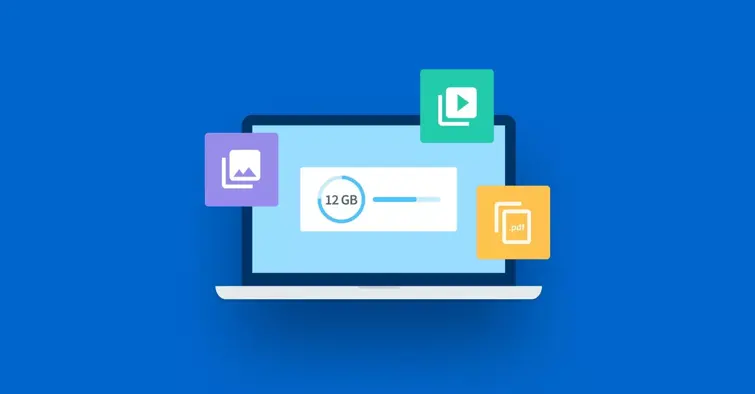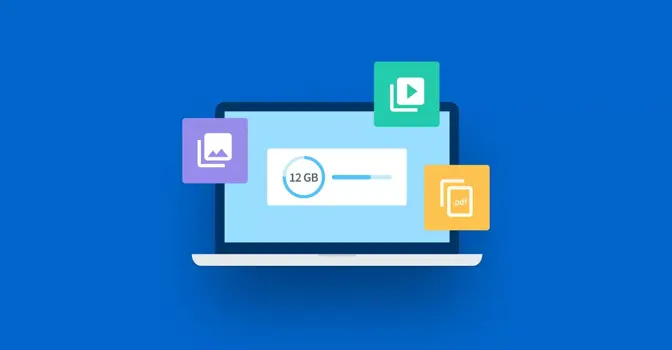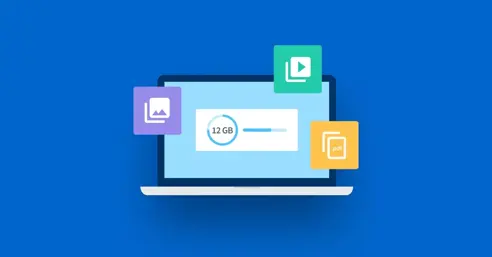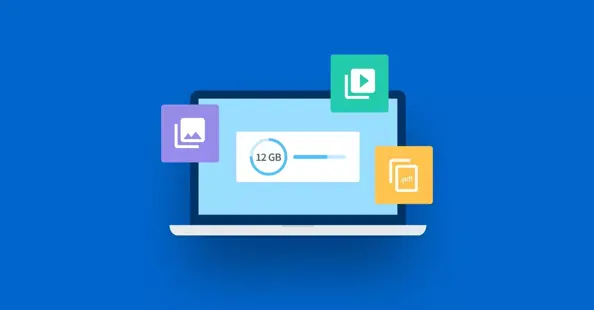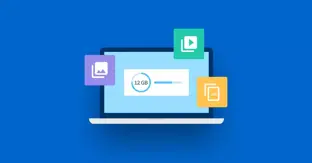 Both at work and play, many of us think that we have an unlimited capacity for data usage and storage. And considering the amount of time we spend on devices and how many large files we share, it's not hard to see why. But if you've ever been confronted by the message 'File exceeds size limit' when sharing media on social platforms, messaging apps, or by email - or informed that you're full to the brim with storage, you'll know how frustrating it can be.
Luckily there are some simple, straightforward ways to share files without burdening your 'Sent' folder or maxing out your data limits. Here are some top tips for large file-sharing services that can help you streamline your workflows and remain productive while keeping your data secure.
Use your Bynder DAM platform to share large files
Using a trusted, secure file-sharing service like the Bynder DAM platform helps marketers and creatives save time, improve collaboration, respond more quickly to feedback and recommendations and streamline workflows. Bynder is a valuable addition to the busy marketer's toolkit - it's incredibly secure, and you control all access. Sound good? Here's just a few more of the benefits of using Bynder's DAM platform.
You don't need to download content to share it. Simply group the large files together, tag the email address you want to send it to, and decide whether you want the content to be downloadable or just viewable.
You can drag and drop files for photographers, retouchers, partners, etc., into a "waiting room" for approval and tag an admin to monitor progress.
There's no real limit on the size of files. The only limits are technical limitations imposed by web browsers.
Built-in large file transfer (great for work-in-progress files that you don't want to go straight into the DAM.)
You can set expiration dates, instruct links to expire early, and generally have complete control over your files.
Upload your files to cloud storage
Whether it's for business or pleasure, you're likely to be sharing big files via your email platform on a regular basis. Depending on your email provider, you might have the handy option to send large files using the company's cloud storage rather than storing it on your device.
If you're a Gmail user, the functionality is already embedded in the platform. When you upload your file, simply click on the Google Drive button, select your attachment and send as usual. Outlook user? No problem. Just follow the same procedure as Gmail in your Outlook, and select OneDrive.
If you don't use either Gmail or Outlook, you can use a service like DropBox, Hightail, WeTransfer, or Box (although these are better suited for individual use—not corporate use.) All of these platforms support large file sharing by allowing you to upload the file then creating a web link that you can share with whoever you choose. All these platforms are inexpensive and offer a considerable amount of storage, but by no means are they qualified as digital asset management systems. They can handle a variety of file types, offer activity logging, and are easy to use. However, some of the more advanced features can be tricky for new users.
> When would you use cloud storage file sharing?
Cloud-based file-sharing would suit people who share a lot of files, either externally or internally, via email. The solutions are scalable, so could be a good option for both large and small businesses.
> When would you not use cloud storage file sharing?
That being said, there are drawbacks to using simple cloud storage platforms for large file sharing. To name a few:
There are no rules or governance for how files are organized or managed, meaning you could quickly lose track of the digital file.
Nested folder structures make it difficult to remember where a file is stored.
Not everyone organizes content the same way. Content organization should be aligned to how the business classifies content.
For organizations that use Google Drive, when someone leaves the company, so do all their digital assets on their personal Google Drive (by way of deletion). Similarly, when organizations enforce uploading to shared Team drives in the Cloud, they rely on each individual to ensure they move digital assets to the appropriate folder/location on the shared drive. This doesn't always happen, so files can easily be misplaced
The aforementioned free tools are excellent for individual users due to their ease of use and low or no cost. But the pay-off is signing up to share your data with large corporations that don't always have our best interest at heart.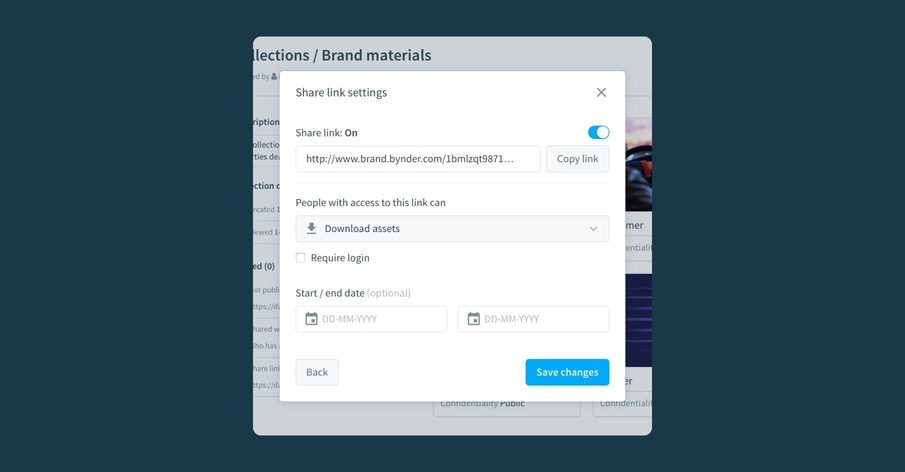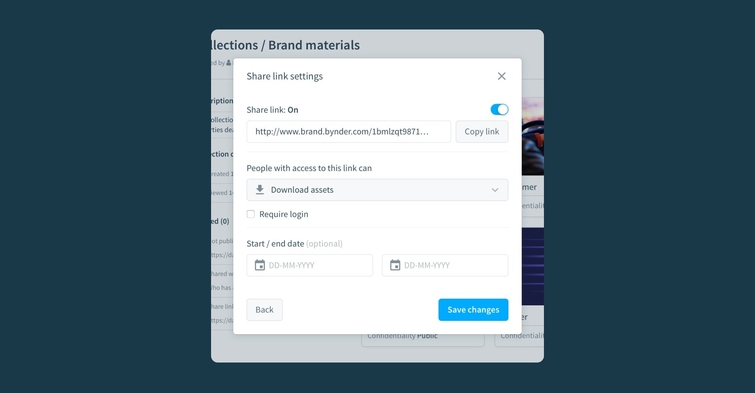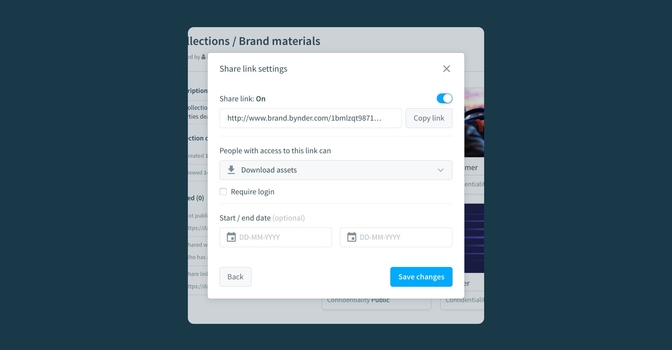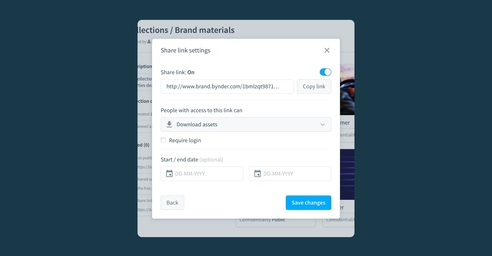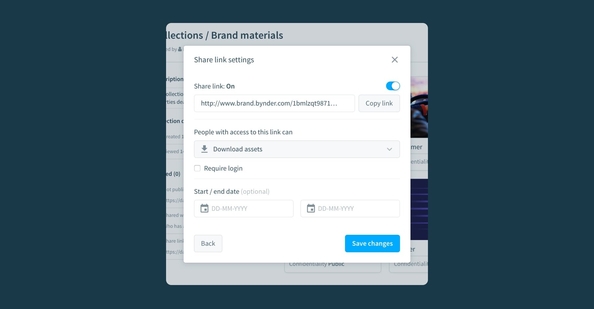 Use Slack's file sharing service
Slack is a reputable service that facilitates file sharing directly or via Google Drive, OneDrive, DropBox, or Box. The maximum size for file sharing is 1GB.
Understanding the need for seamless collaboration, Slack allows teams to add and view feedback and instructions and upload additional documents such as photos or videos. Files are easily searchable and shareable, and both files and comments are synced automatically between devices. To create further efficiencies while providing high levels of security, you can integrate Slack with your Bynder service within minutes.
> When would you use Slack to send large files?
Slack is an excellent solution for businesses and freelancers that need to collaborate quickly and easily. As Slack can be used across a number of different platforms such as DropBox and Google Drive, it is great for marketers who need to manage workflows between various agencies or artists and internal departments and stakeholders.
Compress your files
File compression is advantageous if you need to send multiple files as you can compress an entire folder in just a few clicks. File compression offers flexibility as it gives you control over the channel where you send your large files. If you're in a hurry, it's good to remember that a single large file will usually transfer more quickly than a folder containing several smaller files of the same size.
The majority of compressed files support lossless data compression, so you shouldn't lose quality which is critical if you are dealing with branded imagery. Your customers don't want to look at a substandard graphic, after all!
> When would you use file compression to send large files?
File compression is ideal for sending large folders containing several smaller files to a single recipient, internally or externally. It's important to keep in mind that the recipient must know how to decompress the files.
> When would you not use file compression to send large files?
While file compression is an excellent solution for actually sending the files, it doesn't offer the added value of DAM solutions. There's no facility for collaboration, updating project progress, organizing or sharing the content, or applying DRM rules or restrictions. In short, it is a simple solution for one-off users but not a practical solution for busy marketers.
Use a specialist large file sharing service
Sometimes the best way to ensure business efficiency and service quality is to opt for a specialist service. If you need a hassle-free way to send large files within your business or to external partners, this option is ideal. Make sure you choose a file-sharing service that offers the following:
No restrictions on the amounts of files, file sizes, or file types you can share - whether internally or externally
The ability to send files quickly with no loss of data or quality
Tracking tools and successful delivery notifications
Total file security with end-to-end encryption and password protection
It makes it easy to collaborate and share internally and externally
It is easy to use and has an intuitive interface
Has a variety of permission and usage settings
24/7 global access
Offers good customer support
> When would you use a specialist file sharing service to send large files?
Good specialist file-sharing services are scalable, so they should suit a wide variety of business sectors, production workflows, and situations. They should be adaptable to meet the changing needs of your business and its people.
> When would you use a VPN to send large files?
A VPN service is an option if you are using public WIFI and would like the peace of mind of extra security. You would need to take into account the risk of files losing quality. VPNs are a more viable option for a long-term large file sharing service managed by people with specific technical knowledge of site-to-site VPNs.
> When would you not use a VPN to send large files?
Setting up a VPN requires specific technical knowledge and can take a considerable amount of time. It also doesn't offer the additional file-sharing capabilities that DAM can. So, there is zero opportunity for collaboration, updating on projects, and sharing content on marketing channels such as social media platforms.
> When would you use a USB flash drive to send large files?
There aren't really advantages to using USBs in this day and age. USBs and portable hard drives are well-known for their failure rate, which only increases over time. When you're sending or storing important company files, why would you risk losing the information when there are far more robust, reliable, and secure solutions out there?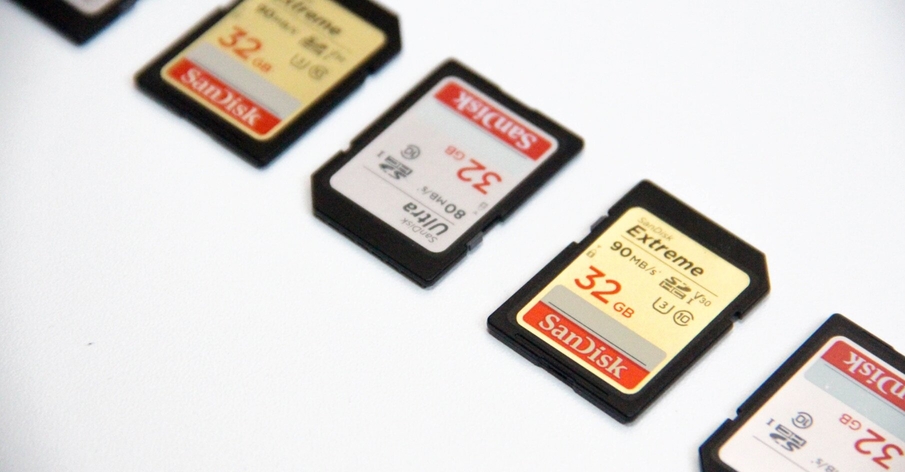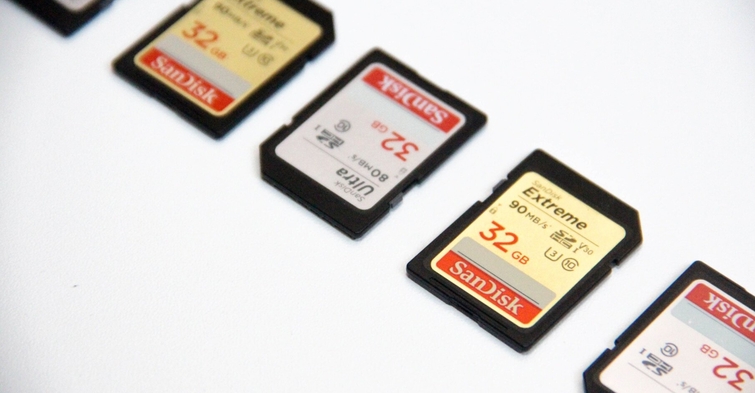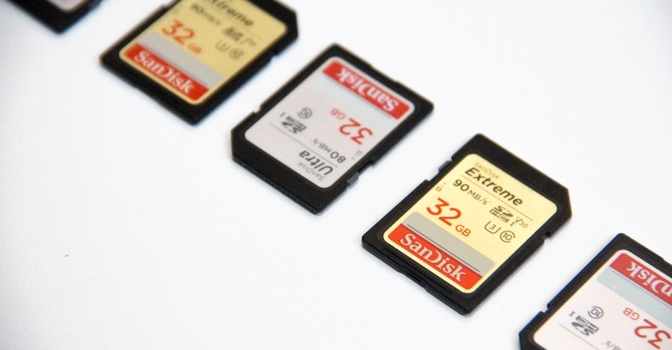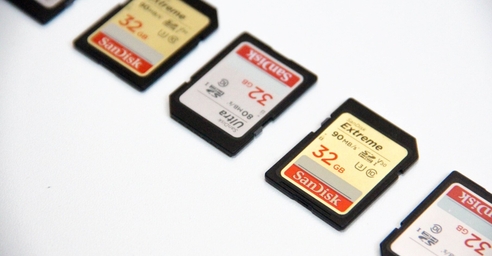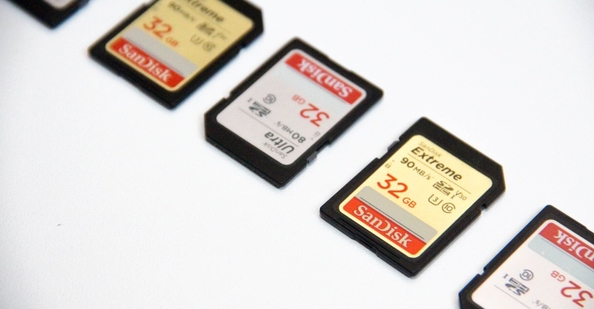 Use an FTP service
File Transfer Protocol (FTP) is a trusted, old-school method for sharing big files, internally or externally. It's not the most secure method but as it was specifically designed to send large files, it has a number of features that could interest busy marketers. These include no limit to file size, the ability to schedule transfers, queue transfers, and transfer multiple files simultaneously. FTP is easy to use though it takes some technical skill to set up. Another downside is that if your internet is down, you won't be able to send files.
> When would you use FTP to send large files?
FTP is a good option for sending large files with trusted partners. As FTP can handle a variety of file sizes and types it would be a sound choice for businesses that handle a variety of media that doesn't need to be sent super quickly.
> When would you not use FTP to send large files?
While FTP has some plus points for large file sharing it is important to remember that it has some serious limitations. FTP shouldn't ever be used for files that contain sensitive data as it's not as secure as other file-sharing platforms. Secure FTP (SFTP) and File Transfer Protocol Service (FTPS) are available, though these can still be hacked if they have weak credentials.
FTP will not work if you have any kind of connectivity issues so if you are often working to tight deadlines - and who isn't - FTP could present serious problems. Furthermore, setting up FTP involves a certain amount of technical know-how and takes time. Time and effort that is better spent on setting up a secure, collaborative, easy-to-use DAM platform, for example!
We hope these tips for sharing large files have been useful. When making your decision on the right large file sharing service for you and your business, always keep the following in mind: your security requirements, the different types of files you need to send, the speed in which you need to send them, and the kind of support you might need if things go wrong.
And don't accept limits to the sizes, types, or amounts of files or that you need to send - you don't know how your business needs will change in the future, after all!
There are significant benefits for improving your file-sharing processes; saving time, streamlining workflows, and improving collaboration, to name just a few. Many businesses find that using a powerful online file sharing tool alongside their existing cloud tech stack is the ideal solution for sharing and storing large files. If you would benefit from more efficient workflows, better security, and hassle-free file sharing and storage contact the team at Bynder today.
---

---