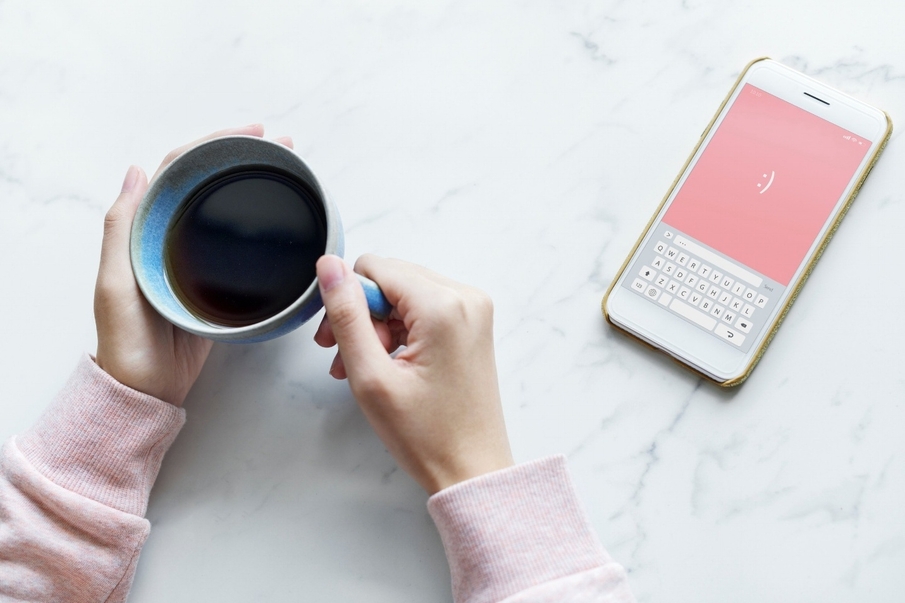 Click "Like" for DAM—a handy tool to increase your online presence
We all know that social media is great for staying connected to those closest to you; catching up, making weekend plans, or tagging friends in old school pictures (ah, the haircuts...) But I'm sure you've noticed that it's not just friends and family who use social media for communication. In this day and age, a social media marketing strategy is pretty much standard procedure for modern businesses to help engage with their consumers.
Yet social media is evolving rapidly, and what's popular one month may change the next. So it can be tricky figuring out how to adapt your marketing content to social media platforms for maximum effect. Each medium may require a different approach to fit your company's overall social media strategy. Content needs to be friendly, but not unprofessional, and, unlike a personal account, the tone has to be right—consistent with your brand, while attracting a wider audience.
Social media: not just for selfies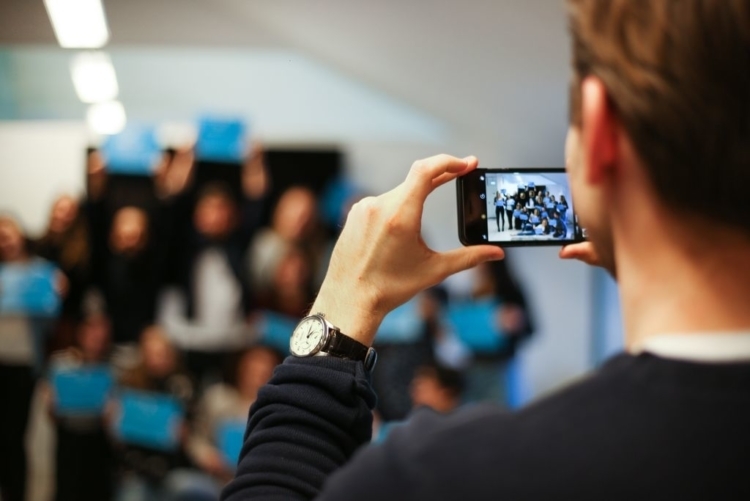 Nowadays, social media posts can be pretty overwhelming just from the sheer amount of content being published. That's why it's so important to make sure you're sending out the right content on the right platform at the right time.
Not only that, but the media (images, videos, etc.) has to fit your brand's guidelines and be tailored for each channel that you're targeting. So, you may have unique files catered to multiple social media platforms that need to be organized accordingly.
Take Red Bull for example, who have launched globally-successful campaigns on Facebook, Instagram, Google+ and Foursquare—to name a few. In 2007, they opened the Red Bull Media House, a move that made Red Bull a real innovator in content marketing and brand storytelling techniques:
....success equates to audience engagement. Audiences who are engaged in content and who find the content easy to access on the platforms that matter to them will then be eager for the next story
Red Bull Media House
Red Bull know that audience engagement techniques vary from platform to platform, which is why they're one of the most popular brands on social media.
Oh, and, social media isn't just for selfies, but feel free to use them if appropriate. Sometimes selfies can actually be suitable for your social media marketing. Or, you know, if you casually happened to get in a great networking snap of oscar-selfie standards, you'll want to make sure it's shared on the right platforms to drum up followers and secure viral promotion. It's a good idea to store files in a secure but easy-to-find place, so you can easily use it when the occasion presents itself.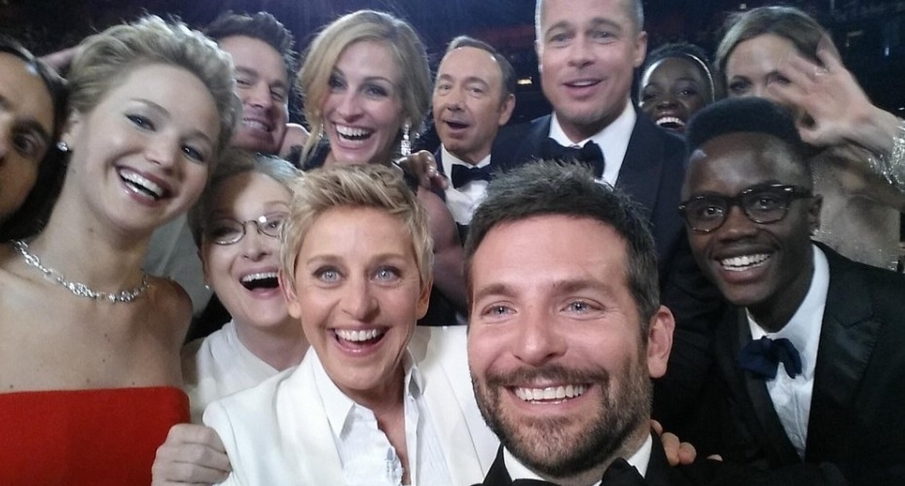 With Bynder, any digital asset can be found in an instant
Your brand's online presence may rely on thousands of media files: video, audio, images, or even gifs and 'boomerangs'. Digital asset management doesn't usually come to mind when it comes to social media marketing, but it's so compatible for it by helping you organize all your social media files effectively with a taxonomy system.
When uploading a file, you can apply a number of filters and tags that describe the image (hell, Bynder doesn't even need you to do it—just let AI do it for you.) So, when the social media marketer needs a picture from the staff summer party for an Instagram post, they can search for 'summer party' pictures in '2016' and your DAM will find the files that fit that description.
For a LinkedIn post, a marketer needs a picture from a specific conference event, so they can search with tags such as 'conference', 'October 2016' 'Germany' and find suitable images instantly. The ease with which social media marketers can find the files they need makes posting quicker; aligned with the intended purpose of social media—instant and intimate communication.
#NoFilter
If you prefer the au-natural look of your images, perhaps #NoFilter is required. But, if you do just want to add some extra touches, Bynder's DAM makes file edits easier than ever. If an image for social media needs a change in color, you can upload it to the Workflow module on your portal and tag a designer.
The designer can make the edits, and re-upload the asset for approval. Once the image has been approved, it's saved directly to the asset library. The social media marketer can then use the image for paid ads or regular posts.
This not only helps make sure the image is exactly the way you want it, but it also relieves the workload of the average marketer by streamlining internal communication and encouraging closer collaboration.
Do my assets look big in this?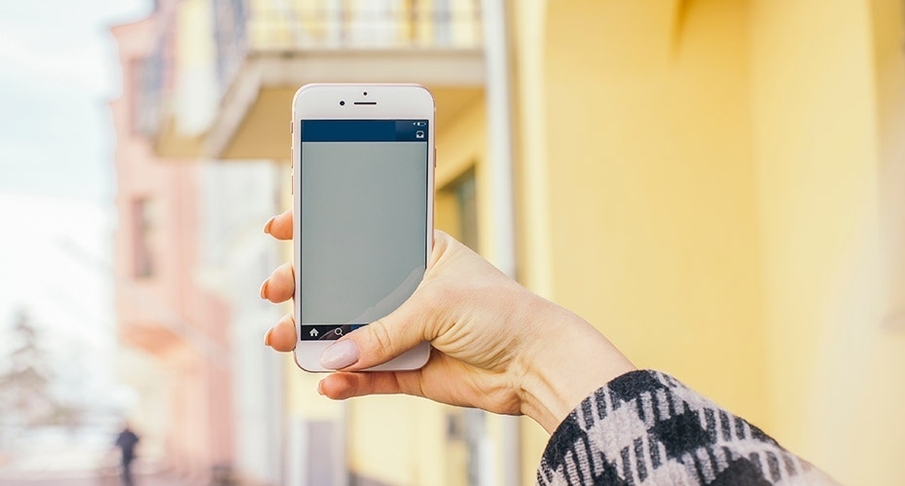 Digital assets, of course...
A social media marketer's nightmare can happen when you finally find the perfect image for your posts, only to find it has been stretched or altered once published. That's why the resize option is such a neat feature.
Bynder can automatically resize an image to the specifications of the social media platform. This will save 3-5 minutes per social media post. If you post multiple times per week, or even per day, this time-saver can go a long way. If you want to download an image for Twitter, you can click the Twitter download option and your saved file will be resized (best size: 440x220).
There's also a handy built-in crop tool, which allows you to crop the original image and save it as a separate, edited version. No longer will you have to navigate Paint, struggle with Photoshop, or pester a designer. Resizing and cropping are at a click of a button.
Interested? Then share this post if you're all for effective social media marketing!
Our "DAM for the modern marketer" showcases how 10 key marketing roles better produce, manage, and share digital content with a DAM solution. Check it out to see why marketers love a search-driven, visual tool for content management.
---
---