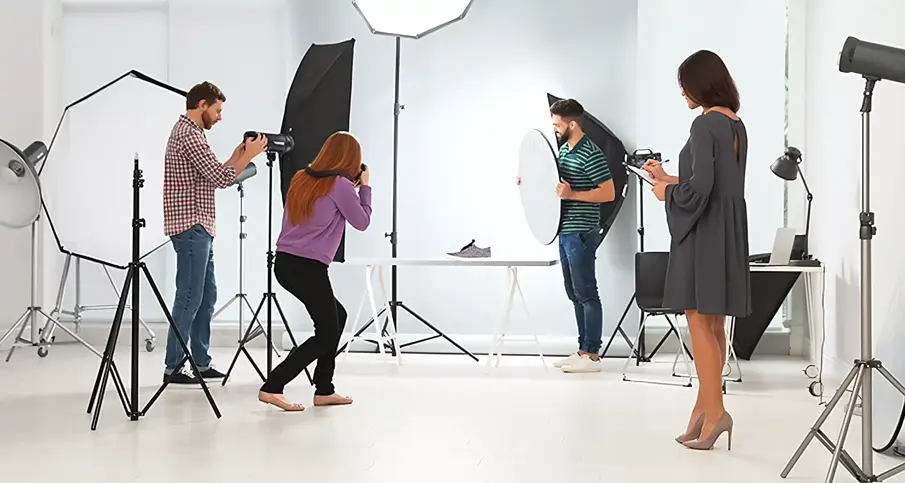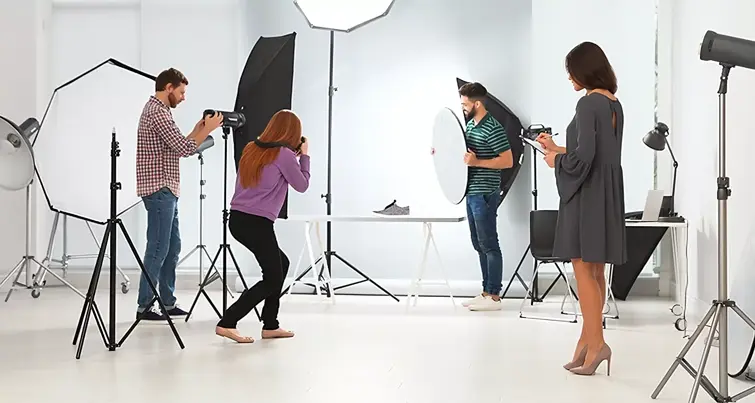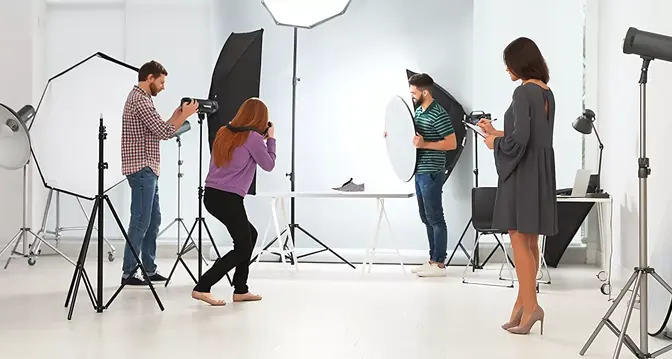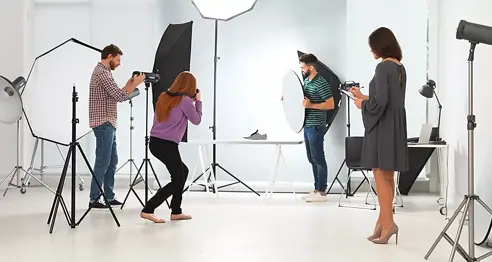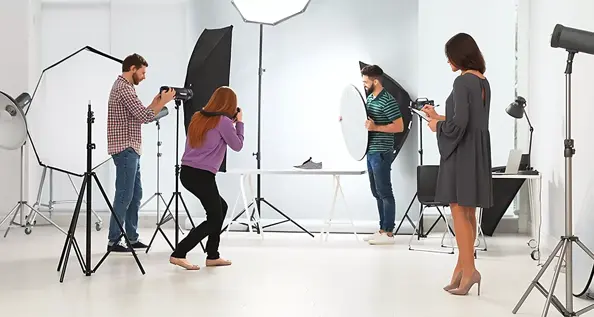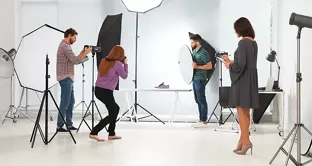 Content distribution should never get in the way of going to market.
There are just too many reasons why. If you don't have confidence that you can share a digital asset today and see a business impact tomorrow, maybe it's time to re-evaluate the mission-critical tech you have in place at your organization.
The content distribution problem
For companies who want to get their product out there on their websites and across their dealer network's websites, they need the right product and campaign photography at the right time to really entice the buyer. There is so much competition out there and so many platforms to buy the same product. Yet, we all have our different ways of researching, searching for and finally purchasing. Product reviews, product data, data sheets, videos, photography, how much we trust the company selling the product and more all influence our final purchasing decisions when we buy online.

But there's one thing that impacts sales more than all the others: the product shot. Rarely do we buy when we don't know what we're getting. (exception: mystery boxes from Loot Crate…)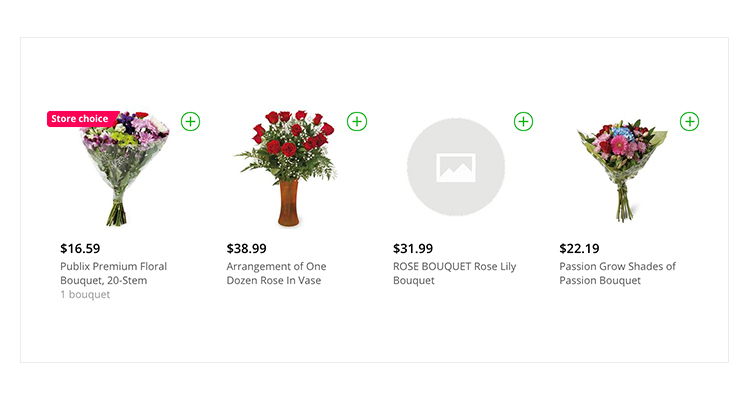 Would you order the $31.99 ROSE BOUQUET Rose Lily Bouquet with the missing product shot? Probably not.
And herein lies a problem to exacerbate the digital content distribution issue: Changing consumer demands and behavior (i.e. the convenience and growing availability of online grocery delivery) are creating the need for authentic product photography for ecommerce at a pace faster than companies are able to keep up with.
Not only do you have to create quickly, but you have to get the content to the ecommerce website quickly as well because your customer is browsing your product lineup at any time of day, in almost every city, on almost any device (likely on a mobile device...)
So now that we're living in the future and we don't even have to grocery shop or go to a physical store anymore to buy things that we don't want or don't need (or want or need), let's circle back to the real world of content creation and content distribution.
Can B2B tech keep up with B2C company needs to meet changing consumer demands?
It's difficult to imagine that in this day and age we are still plagued by file-sharing issues. Consider, for a moment, all the technological roadblocks that inhibit content distribution for millions of people dealing with digital content operations every day:
The file size is too big to be transferred through your file transfer platform.
The file size is too big for an email attachment.
Your firewall blocks access to specific non-IT-approved platforms.
The file(s) cannot be downloaded due to a poor connection.
The file(s) cannot be accessed because the person who owns them is on vacation.
The file(s) cannot be accessed because the person who owns them was fired.
The file cannot be accessed because the third-party you are trying to share it with does not have access to the platform or tool that you want to share the content with them through.
You can't figure out how to share the digital content due to a poor user interface.
The file(s) you sent via email bounce back because the file size was too large.
You don't have the password to access the file share.
The file share has been revoked.
There are too many content requests coming to you from thousands of distributors and you don't see their request in time.
Shall I go on?
The business impact of quicker time to content
Now, consider all the potential scenarios (related to enabling sales teams and launching product content) why you might need to share content immediately. Lack of centralized content can really hurt sales. Centralized product content (product shots, pack shots, sell sheets and more) stored in a trusted, single source of truth (i.e. Bynder) gives you an easily searchable library of content that your sales teams and dealer network can utilize quickly and efficiently.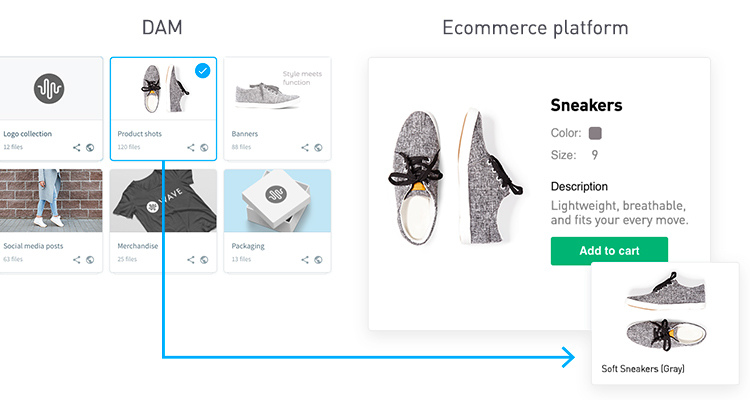 The quicker time to content that Bynder provides equals quicker time to revenue for you. Self-service access to this content means operations go more smoothly because trust and confidence are supplied by way of metadata and campaign and product collections for specific seasons or specific product lines.

Consider this hypothetical scenario as food for thought:
Scenario: New product launch
You are launching a new product. The new product needs to go live on your website as well as your distributor's and dealer's websites so you can all start seeing product sales. A heavy investment has been made into this new product and dealer sales typically account for xx% of incoming revenue. Each day the product launch is delayed represents xx amount of potential revenue across your dealer network. You go to send the zipped collection of new product content via email and the file size is so big it bounces back from half of the dealers. Because half the dealers cannot access the assets, customers don't see your new product on those dealer websites.
Whether you're the dealer or the supplier—stellar or poor digital content operations can directly impact sales when it comes to product photography and ecommerce sales.
The solution
There are many barriers on the road to digital content distribution to outside contractors, agencies, and partners, but tech tools that inhibit content distribution and easily sharing files shouldn't be one of them!
The right combination of tech, process and people can enable better content distribution for your business, but if you're finding poor tech is inhibiting sales, then it's time to upgrade to a platform that supports better collaboration and content distribution between internal employees and external dealers, agencies and contractors.

End your content distribution problems for good with Bynder.
---

---