Customer spotlight: Streamlining communication for Queensland's largest healthcare provider in the wake of COVID-19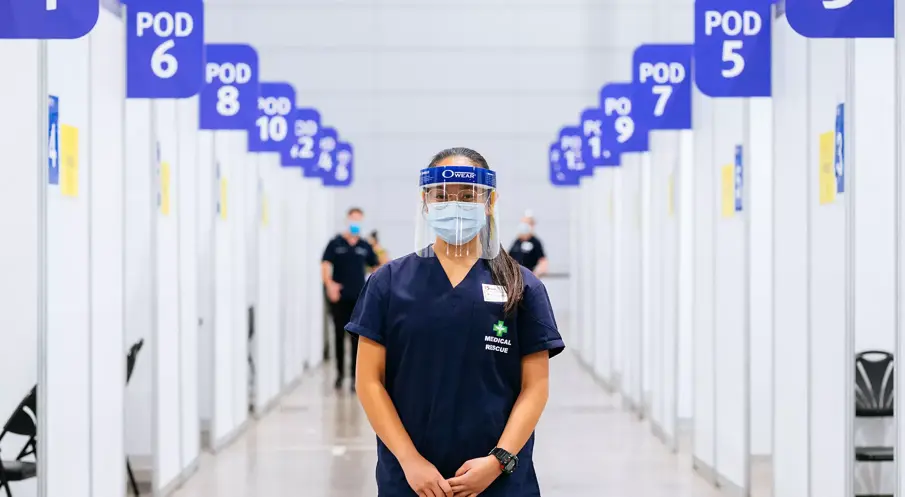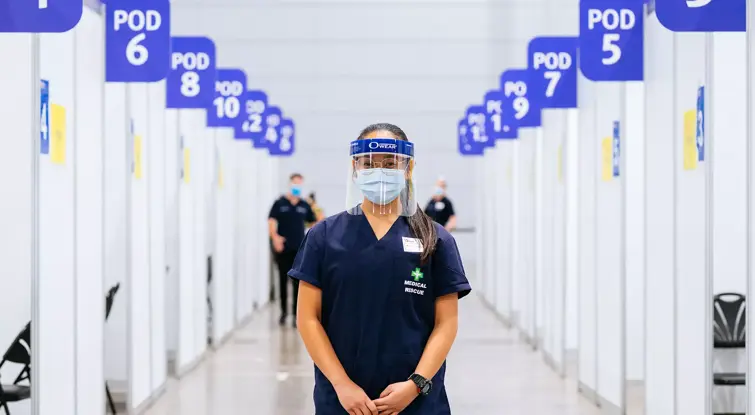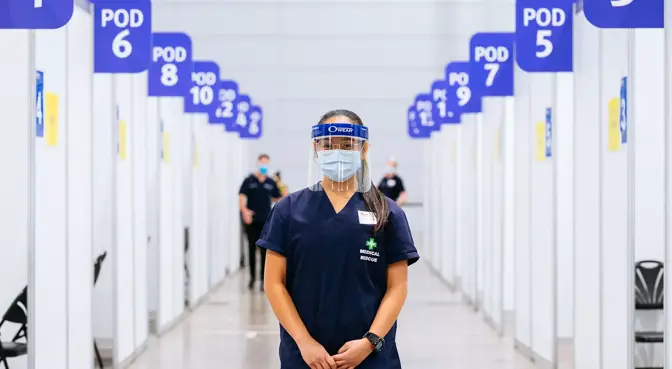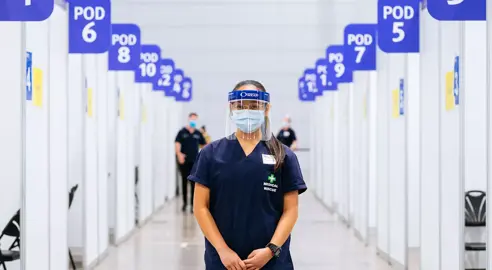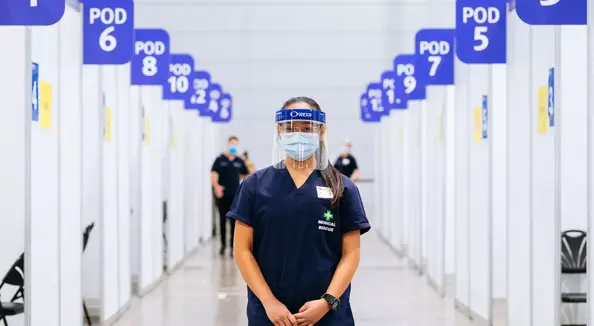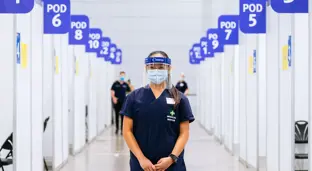 Queensland Health is the Australian state's largest healthcare provider. Through a network of 16 hospitals and health providers, they deliver services aimed at achieving good health and well-being for all Queenslanders.
Whether it's photoshoots at a local hospital or creating shareable factsheets on the government's latest COVID-19 guidelines, no one day is the same for Queensland Health's Creative team. When you're tasked with creating and sharing strategic communications with over 120 hospitals, having a central (and remote-friendly) space to organize, share, and collaborate on content is vital.
A lot of the stuff we work on is confidential government communications. So the Bynder asset library has been a brilliant way of sharing graphics, documents, and videos with all the different hospitals across the state.
Before Bynder, Queensland Health relied mostly on email for sharing assets with colleagues and hospitals—a method that was not only slow and restrictive when it came to large files, but also something that didn't meet the high-security standards required from a government operation.
Likewise, the Creative team also had to contend with government legacy systems for managing their creative assets, but they were often clunky to use and not ideal when collaborating digitally. In the wake of COVID-19, time was of the essence in supporting hospitals with up-to-date, confidential assets as quickly and securely as possible.
What Queensland Health needed from a DAM solution
In a nutshell, Queensland Health needed a digital asset management solution that could:
Be used intuitively and conveniently, i.e. it's "idiot-proof" and doesn't require significant training or tech know-how to use

Offer 24/7, any-location access to accommodate remote and flexible working—a must-have in the backdrop of a global pandemic

Share creative assets no matter the format or size to hospitals and health departments as and when they needed it
Talking practically: How did Bynder help?
From branded social media graphics to confidential communications on COVID, Bynder is the go-to digital space for Queensland Health's content library.
Our asset library has really come into its own in the wake of COVID. It was critical to get information out quickly, accurately, and securely. After two years, it's really helped us build strong relationships with the hospitals and health services.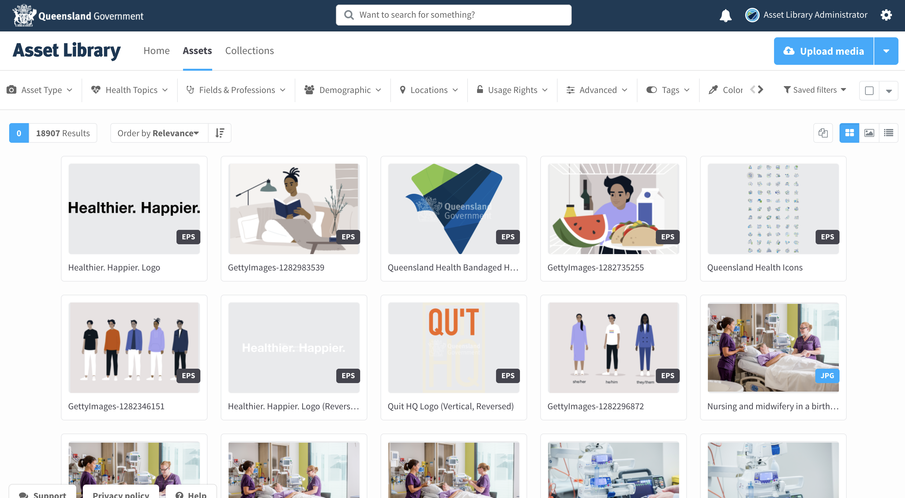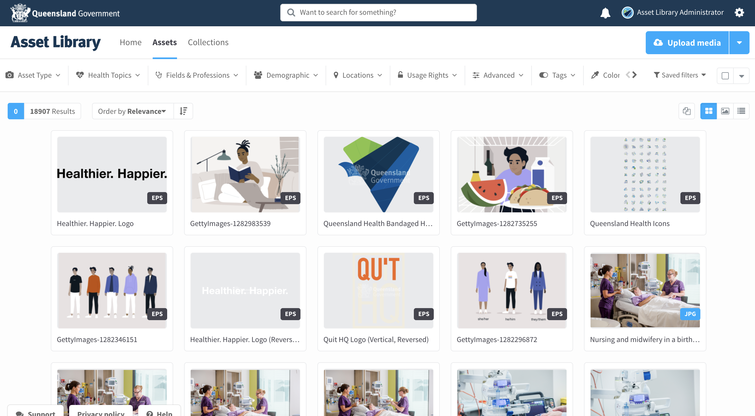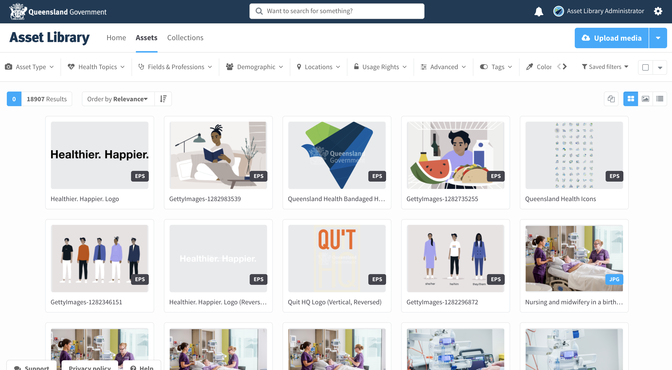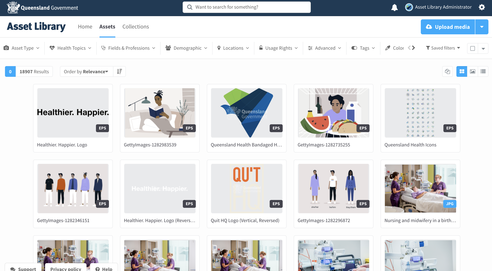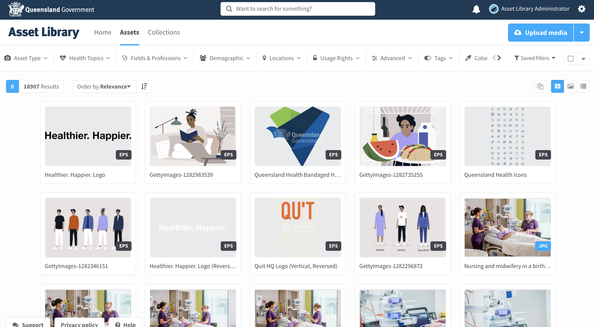 By organizing their files via a tailor-made taxonomy structure that makes it easy to find and use the latest files, they can locate what they need in an instant and always share accurate, up-to-date communications with hospitals and health services.
Bynder's Collections feature has been a really valuable resource for us. We don't have to worry about file size limits or the recipient having an account—we can just send out a shareable link to a collection of files directly. It's secure, but also accessible.
Key benefit: Paving the way for better collaboration with hospitals
Recently, we had a photo and video shoot where kids were getting their vaccines for the first time. We were able to share the photos and video interviews with hospitals across the state on the very same day. So Bynder has really made it more accessible for our stakeholders to get information and assets quickly.
While the healthcare industry at large can be slow to change when it comes to digital transformation, COVID-19 has made it a necessity for providers to adapt their ways of working and remain committed to the health and well-being of its citizens in the post-pandemic world.
It's been a really effective tool now that a lot of us are working from home. When we're out of the office, we have access to working files in Bynder, so that if we get an urgent call on the weekend, we can work from home easily.
By having one central workspace for all their assets, the Queensland Health team has promoted a culture of self-sufficiency whereby key stakeholders can upload, access, edit, and share content—without complicated process bottlenecks and unnecessary dependencies on others.
We estimate that if 10 people in our organization spend 1 hour a week searching for files, that equates to 3.25 months being wasted each year. And we have around 100,000 people working at Queensland Health. So the time and cost savings are massive. Not to mention the costs saved from preventing the duplication of assets.
Over 2200 organizations worldwide use Bynder as their brand's digital home. From centralized file storage and secure asset sharing to better brand consistency and project collaboration, we have a tailored solution to fit the needs of each and every customer. Why not see what Bynder can do for you with a free demo?
---

---