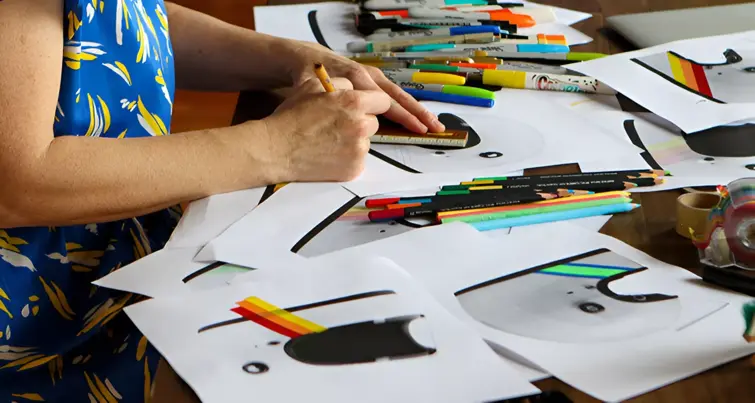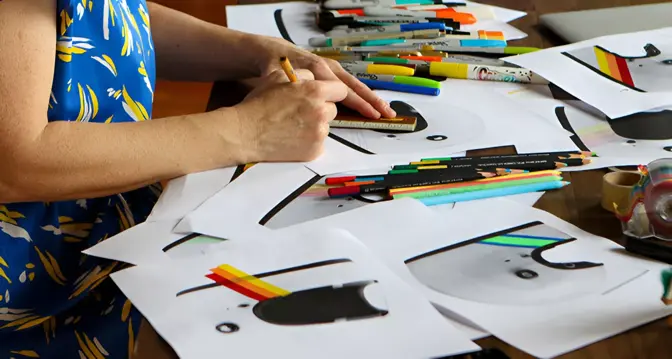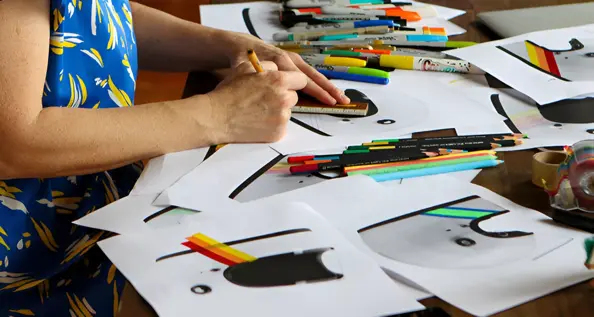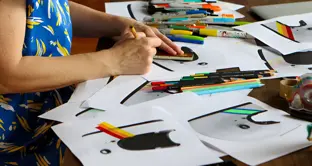 The increasing demand for authentic creative content can seem overwhelming - but it doesn't have to be. The best creative teams include employees and trusted designers, photographers and copywriters working both inside and outside your organization. Bynder makes it easy for in-house teams to collaborate with external partners.
Rising demand for authentic creative content
How can you simultaneously empower the brand experience for your customers and the marketing experience for content creators and producers while remaining agile in an always-on, always-connected, ever-changing digital world? You want to remain focused on your path from ideation to marketing content execution and solve one of the most frustrating creative workflow issues in contemporary marketing: Getting files from point A to point B. But what is it that makes creative collaboration with external parties so difficult?
Whether you're collaborating with external photographers, designers, or working with agencies, one thing is clear: External creative collaboration can sometimes seem to hit every red light. It's enough to make you want to take a shortcut to bypass brand guidelines and approval workflows, or maybe even to pay extra to take a quicker route like outsourcing content to contractors and working with agencies. Even if you decide to take some of these special paths to content execution, the road there needs to be paved with:
Optimized creative processes
Great tech
Killer talent
A clear vision for where you're going
Brand consistency
The market share for time and attention is limited. Brand out (in a good way) by filling any potholes in your creative processes and workflow. This includes identifying roadblocks when it comes to working with agencies. Let's start by looking at a key piece of the creative process: content.
Content for the right channel at the right moment
Great ideas may emerge in the office, but they may get carried out by external agencies and contractors outside of the office. You need the right content and you need it right now.
Move your assets quickly while ensuring high-quality campaign content
You need a solution that works for external creative collaboration and allows you to move fast while keeping marketing campaign quality high. Brand control is important, but so is brand confidence. Solving simple problems that suck up the time of the modern marketer with monotonous tasks like sending and receiving files, leaves more time for your talented marketers to do what they do best - create compelling content that tells your brand story, gets your products to market quicker and surprises and delights your customers.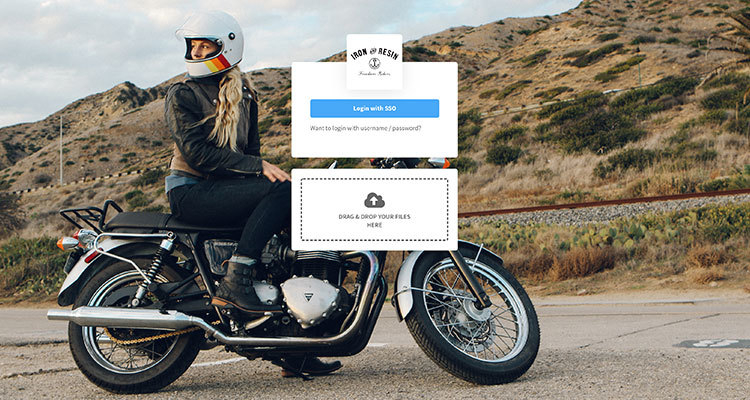 How Bynder speeds up the content lifecycle
Shrink the time between inception and distribution and use your entire content bank. With Bynder's external uploader, your team can easily work with partners on campaigns and content. The external uploader allows your content creators and larger marketing team to:
Upload assets into the DAM without logging in
Upload multiple files at a time (images, videos, documents, etc.)
Add a special message about the photoshoot or collection of assets you are uploading
Email notifications to the brand that new assets have been dropped into the external uploader
Collaborate with external parties in a secure and verified manner
Companies like Alpro, the European plant-based pioneer of Danone, simply won't allow their time to be frivolously spent on such manual tasks. Instead, they use Bynder's external uploader to work with agencies and external partners which enables them to drop digital assets directly into their central hub for content, approvals, and creative collaboration: their Bynder DAM (digital asset management) portal. External agencies and partners do not have to log in to the platform to be able to drop in their creative assets.
Collaborating with our agencies from a centralized space makes creating campaigns so much easier. Designers can upload marketing materials to Bynder for review, saving us from constant back-and-forth emails.
Stefanie Cools
Management Assistant at
Alpro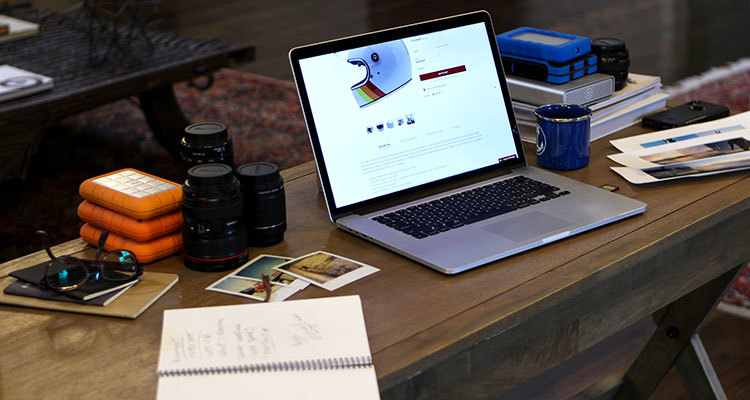 Less dragging out the process
By ingesting content directly into your creative process streams, you're enabling internal and external teams to more quickly get back to the work that matters. Now that you know how to more easily get creative content from point A to point B, it's time to enjoy the adventure there.
See how you can stop dragging the creative process out when working with agencies and partners, and start dropping files directly into your DAM. Get your demo.
---
---