Five digital marketing statistics that will inspire you in 2023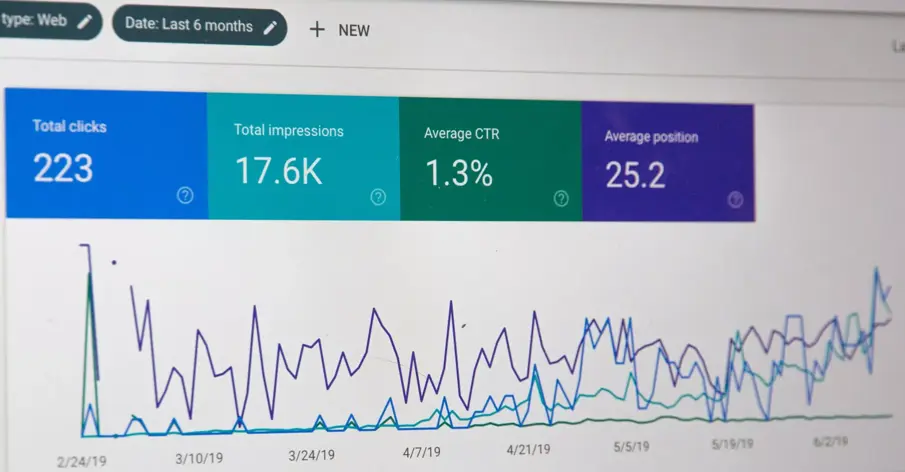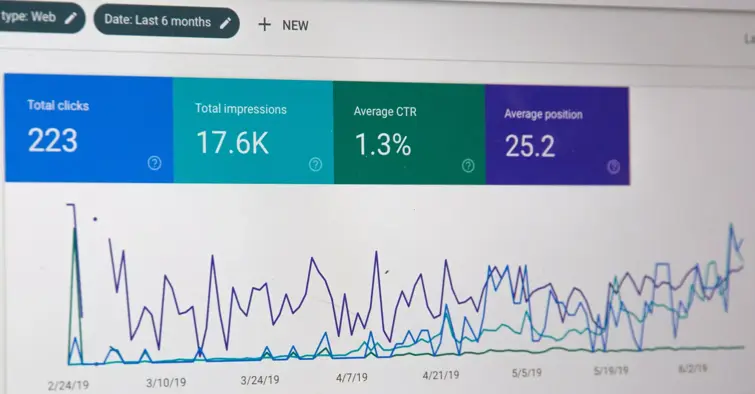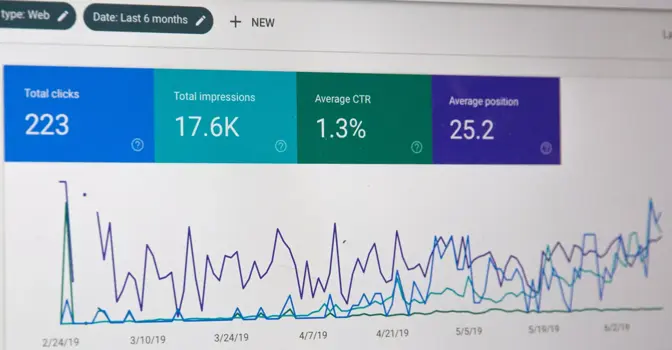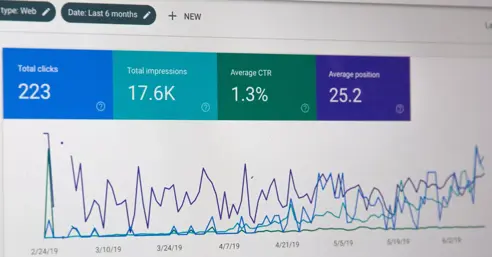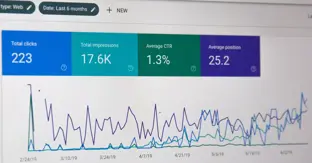 With never-ending streams of marketing data and digital marketing statistics, it can be a daunting task to cut through the noise and find the resources you need to make data-driven decisions in your organization. Content and the content creation lifecycle is (or at least should be) inspired by digital marketing statistics and numbers that help point your campaigns in the right direction, enable them to engage prospective consumers, and deliver a return on investment (ROI).
Content, and the content experience, should underpin the digital marketing strategy of any brand looking to navigate the murky waters of a down economy (we're looking at you, 2023). But getting stakeholder buy-in for new content creation initiatives can be difficult, particularly at a time when brands may be reluctant to 'risk' experimenting with their content output.
Here are five digital marketing statistics to show there's more reward than risk when it comes to supporting new content initiatives:
1. 90% of professionals expect customers to judge their brand on digital capability (Demand Gen).
Digital-first isn't just a buzzphrase used in brand strategy anymore; it's how prospective customers perceive the brands they encounter day-to-day.
Marketers should be aware of and adapt to technological shifts to continually cover an ever-changing range of customer touchpoints and channels. By being flexible around new and emerging technology, organizations can rubber-stamp their position as a customer-first business that understands and values the time and energy that their audience invests in them.
Ultimately, technology underpins the content experience and empowers digital touchpoints.
2. 88% of customers say the experience a company provides is as important as its product or services - up from 80% in 2020 (Salesforce).
While marketing professionals seek content creation statistics and industry best practices to get inspired, customers are the real (well, digital) proof in the pudding.
Content experiences have become the number one priority for brands, and customers (includuing potential ones) know that more than anyone. Or, as Forbes eloquently put it: "when a brand offers a unique experience with little-to-no viable competition, marketers can more easily position the product or service as something better, new, disruptive or otherwise different from anything else out there."
Offering a shelf-winning product is no longer enough to succeed; customers expect a captivating content experience across every encounter with a brand. But, how do you know if your content is hitting the mark?
Talk to customers: Asking your customers, whether that's via a call or survey, what attracted them to your brand (and made them hang around), is a great way to see what pieces of content resonate with the market.

Talk to Sales: Sales are on the frontline of the battle to flip a prospect to a consumer. They're a premium resource for getting insight into the kind of content that your audience craves by understanding common pain points

Understand trends: Keeping your eyes on the market and identifying trends, then deploying reactive content accordingly, is a surefire way to build authority and capture audience share, all while knowing the content you've made is fresh, relevant and actionable
3. 3 out of 4 marketers believe a connected platform is extremely or very important for digital experiences (Aberdeen x Bynder)
Consistency is key when it comes to content creation and the effectiveness of the content experience in shuttling a user through to the point of action (whether that's purchasing a product or reaching out for more information).
And we're not talking just consistency with your brand's identity and story, but also the consistency of the quality and punctuality of the content that hits your distribution channels.
Creating and implementing compelling content experiences isn't straightforward, but an integrated connected technology ecosystem can significantly streamline the process. Rooted, for example, in a DAM, a brand's tech stack can be equipped with additional modules and integrations to facilitate the automation of tasks, localization of assets and much, much more.
Bynder customers, like Schroders, have shown how a connected ecosystem can make creating, managing, and distributing huge volumes of content as simple as possible. As a result of their own technology-leveraging efforts, Schroders saw a staggering 352% increase in web traffic YoY.
4. A majority of B2B buyers (62%) engage with between three to seven pieces of content before connecting with a salesperson. (Demand Gen)
A content creation statistic that can't be debated, it's undeniable that consumers now have a huge appetite for content.
We touched previously on the desire to have a deeper relationship with brands than just 'a purchase,' and it's here that this desire to consume content becomes apparent. In recent years, buyer preferences have changed, and the time when brand engagement was limited to the screens in our hands has had a lasting impact. If you aren't producing the content you need, at the volume you need it, your competitors are going to be more than happy to fill the void.
In 2020, 81% of C-level employees expected more digital interaction with customers. Fast-forward to 2023 and the 19% who weren't sure certainly have no doubt now, and with tools like Studio readily available, the sky's the limit for brand's that invest in their digital capabilities.
5. There's a 41% YoY increase in campaign and content volume (Demand Gen)
The thought of creating more content might give your creative teams nightmares, but it really shouldn't. And here's why.
Technology has paved the way to make it easier and faster to produce content at scale to meet your brand's needs. Expanding into a new market? Creative workflow tools make it easy for local marketers to create the needed content without jumping through hoops to get approval.
Pumping out assets for a new product display page but worried about the size of the task at hand? Dynamic Asset Transformation easily handles tasks like these, with minimal human input.
Embracing tech, and using the new-found time it saves in other areas of the business, has been a saving grace for brands looking to save time (and money) without sacrificing the volume of content they put out to channels.
What's more, your team doesn't need to start from scratch every time and can repurpose dozens of assets that are sized for the right channel and can reach the right audience at the right time. How's that for content ROI?
These five digital marketing statistics have hopefully propelled some content creation inspiration into your workflows and got you thinking about where your organization can make adjustments and improvements to get your content engine firing on all cylinders.
---

---