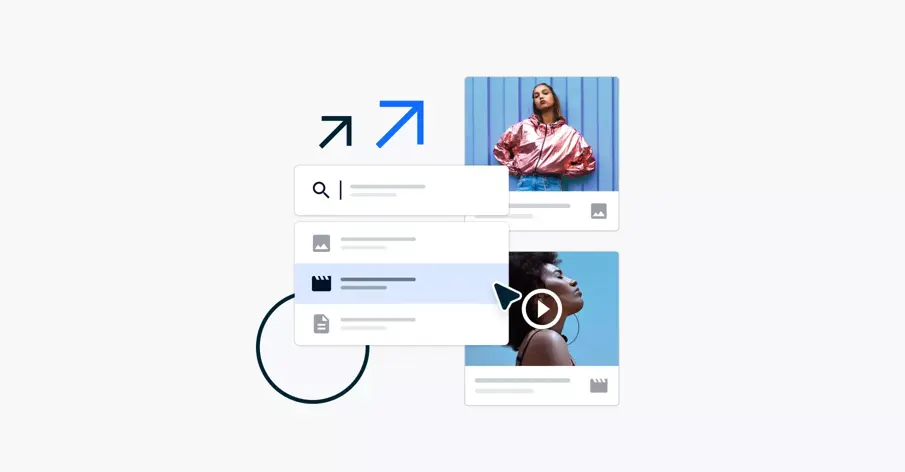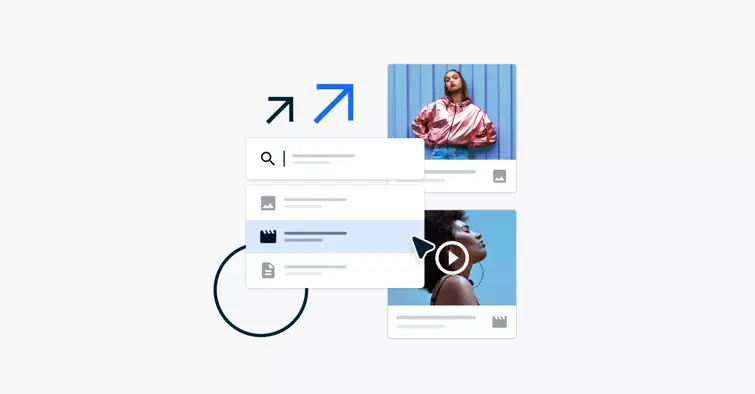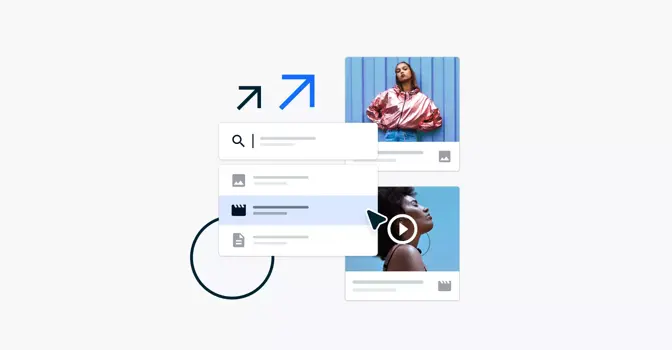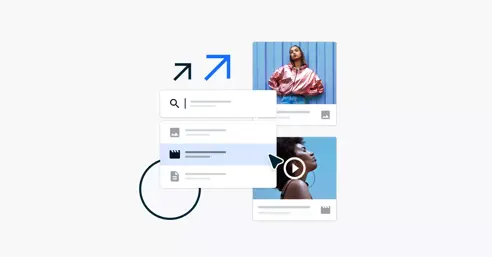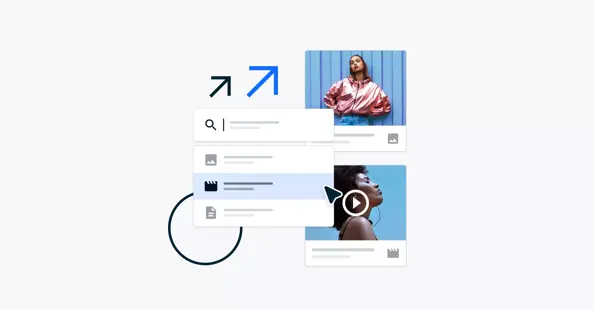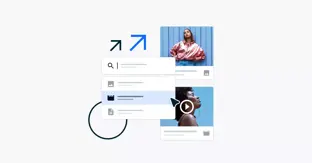 Digital asset management (DAM) underpins the digital infrastructure of the world's leading brands, enabling businesses to navigate the chaos of proliferating content while streamlining workflow processes and helping to grow revenue.
DAM has evolved from a simple asset storage solution to the perfect remedy for the resource-sapping problems that have arrived with the ever-growing demand for personalized, omnichannel content. In this current 'third wave' of DAM, creating, managing, and distributing assets all from one central location has become the gold standard in content creation.
At the heart of a connected ecosystem, DAM can revolutionize how a brand operates, from creating an asset right the way through to campaign execution and post-launch analysis. By integrating with existing tech stacks, and forging bridges between a single source of truth and the tools that stakeholders are already comfortable with, organizations can unlock a new level of value with minimal onboarding time. That's why C-level executives are banking big on content without needing to invest in an all-new tech stack and additional resources.

The main reasons brands are investing in DAM
Consistency is a fundamental part of any omnichannel digital strategy—all stakeholders must be operating from the same rule sheet and collaborating to create a fluid, uniform arsenal of assets that weave the same story across all customer touchpoints. Building consistent content experiences and being able to push these from a central, unified, DAM platform underpins the success of campaigns for all of Bynder's 4,000+ customers.
Why brands are investing in DAM to achieve content consistency:
Setting up for scale
Demand for content is soaring, as evidenced by 50% of millennials and Gen Zs agreeing that 'online experiences are meaningful replacements for in-person experiences.' And brands have no choice but to keep up.
Being capable of meeting the demand of an ever-hungry audience in an ultra-competitive space isn't a challenge unique to any specific industry. It's a reality for every brand, whether a market leader or a new player in the space. Creating high-quality, high-volume content and being able to distribute this across all touchpoints effectively is absolutely crucial to win customer loyalty and build trust. Driving ambitious initiatives to capture market share needs production infrastructure that meets not just demand, but can be futureproof and scale appropriately to meet business needs. And that's exactly what DAM (and powerful modules) does, by enabling large volumes of content to be stored, managed and distributed from one single source of truth.
Need for Speed
"Speed to market does not end with hitting the market fast. In fact, the success of speed to market lies in how the organization reacts once a product or service hits the market." (Forbes)
Getting content in front of customers is one challenge—getting it in front of them before the competition is something else entirely. Being reactive, joining relevant conversations, and piggybacking off trends have become a key practice for social-savvy brands seeking to build that ever-valuable customer trust.
On average, Bynder's DAM users are able to find assets 49% faster, enabling creative teams to get up and keep up with the need for speed in content distribution. The time-sensitive benefits don't start and end with asset sourcing; the entire content lifecycle is streamlined with a focal DAM hub able to be interlinked with content creation and distribution tools. This ability to transform standalone applications into a connected ecosystem of tools that work in synergy to rapidly deploy assets where and when they're needed—fast.
Maximize investment
Purses strings are tighter than ever, and organizations are increasingly cautious about budget spend and resource allocation. Yet, spending money, and most importantly, spending it wisely and seeing a return on investment (ROI), is an absolute necessity to remain competitive.
Bynder users conveyed an 80% increase in the reuse of existing assets, slashing the need to invest time and resources in creating new original assets. For brands that aren't able to produce a significant amount of content in-house, the ability to use a DAM to repurpose existing content greatly reduces the reliance on external agencies and the significant financial outlay the bring. Organizations with a well-established in-house creative team also reap the benefits by freeing up precious time for designers to work on different, original projects rather than a production line of requests for the same asset with minor tweaks.
"The ROI of Bynder is seen in the time it saves us, the increased number of assets in circulation, and the improved productivity of our design operations." - Michael Robinson, Creative Director at Nautilus
Competitive Advantage
Competitive advantage has already been a running theme, but it deserves a little spotlight of its own. Brands that slot a DAM into their existing tech stack are able to create a seamless pipeline that delivers a consistent stream of exceptional content experiences.
How?
Taking DAM as a standalone product is already a force to be reckoned with, bringing an enhanced level of management and control over brand assets that simply can't be replicated without one. Taking a strategic approach to DAM enables organizations to truly embrace the advantages that come with forming a richly integrated ecosystem of applications. Deploying a vast array of integrations and modules rooted in a DAM revolutionizes how the entire content lifecycle (creating, organizing, optimizing, and distributing) is facilitated.
85% of C-level executives would invest in a DAM integration with their existing tech stack, taking advantage of composable architecture and API-first web applications to level-up their organizations without needing to reinvest across the board.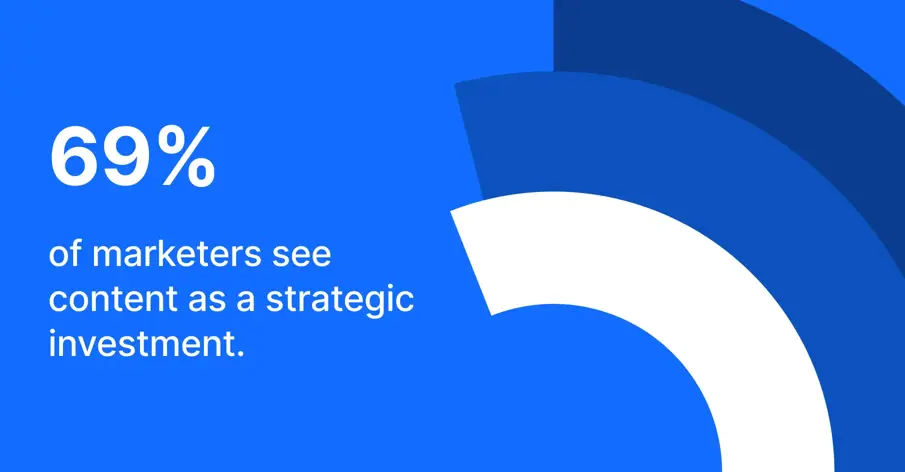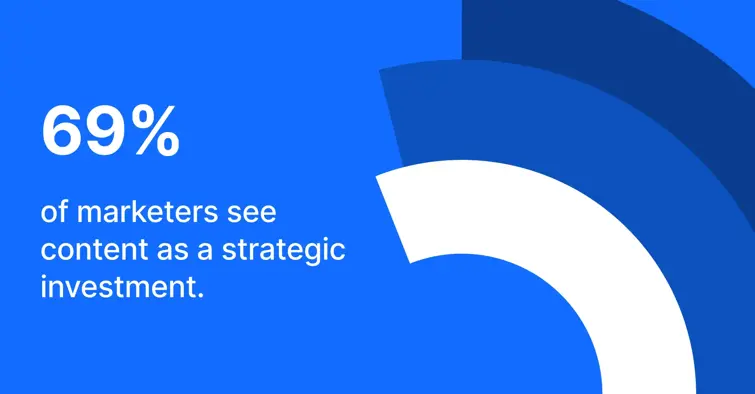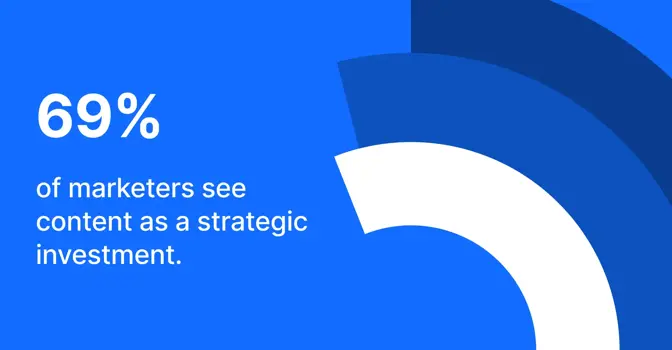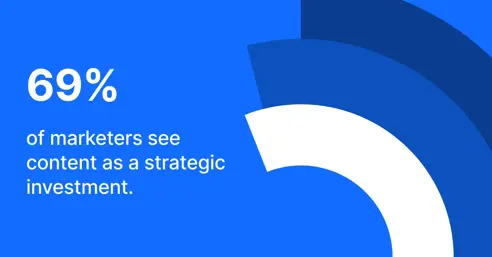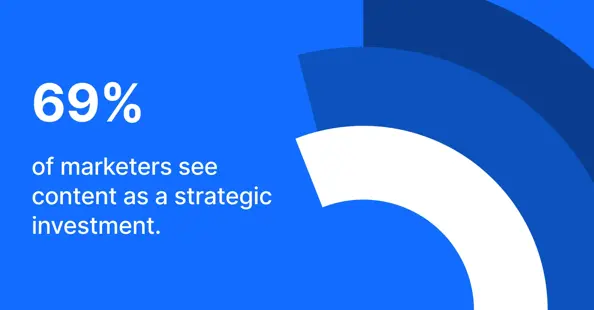 Content has become a strategic, mission-critical component of brands looking to make an impact in uncertain economic times.
DAM and AI—Revolutionizing the evolution
Artificial intelligence (AI) is a hot topic for good reason.
When coupled with a best-in-class DAM solution, AI has a unique ability to galvanize an organization's content output and improve content operations across the asset lifecycle.
Bynder has long been committed to uncovering the potential of the latest technologies, and AI is no exception. The acquisition of EMRAYS, a specialist provider of AI search solutions specifically for DAM, further elevates the widely recognised user experience of the Bynder platform and improves overall asset findability. AI also brings a wealth of rich, brand-wide benefits to Bynder users:
Content creation
AI content generation is a hot topic, and for good reason. The potential to do a lot of the heavy lifting without needing to invest new resources is an attractive proposal for brands looking to drive content output.
Content Workflow is a powerful module that bolts onto Bynder's DAM offering, providing the ultimate collaborative tool that facilitates content creation at scale. With built-in generative AI capabilities (ChatGPT), teams can quickly draft editorial content with simple prompts. These drafts give stakeholders prime material to fine-comb and edit, radically reducing the production time of large-volumes of content without compromising on quality. Studio's automation features enable multi-size and batch design creation and adaptation.
Content management
Bynder DAM's built-in 'duplicate finder' saves serious time and cuts away confusion via an AI-powered error detection and flagging process when assets are uploaded to the DAM. 'Content aware search' functionality makes use of sophisticated AI and machine learning to improve search capabilities and the overall usability of the DAM itself.
Want to find out more about how AI transforms content management with Bynder? Click here.
Content delivery
Creating content is one thing. Getting it where it needs to be before the competition does it something else entirely, and it's here that Bynder's connected ecosystem of platforms embraces automation to breathe life into omnichannel marketing strategies and bulldozes go-to-market speeds.
Dynamic Asset Transformation (DAT), has a portfolio of purpose-made features to smoothen the path to delivery of fresh content and lighten the load for stakeholders. 'Smart focus point technology' gives users the ability to select a focal point on images that enables automated asset transformations that crop new versions without needing further input or removing key areas. 'Automated background removal' automatically slices away unneeded product imagery following clipping paths, strimming backgrounds, and ensuring optimum product focus.
Like what you've read, and want to dive out more about how DAM has grown to become the essential digital ally for the world's leading brands? Get your free guide.
---

---