Branding management: Why it matters in 2023 and beyond
Talking Tech #1: Alex Antolino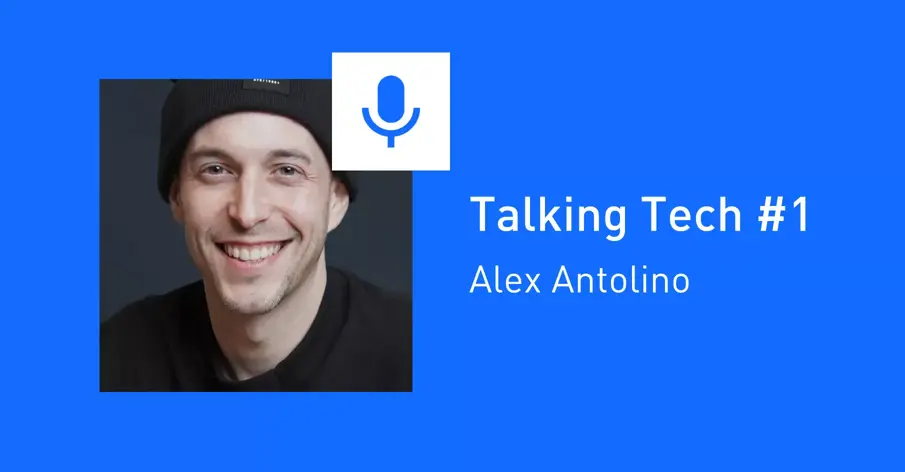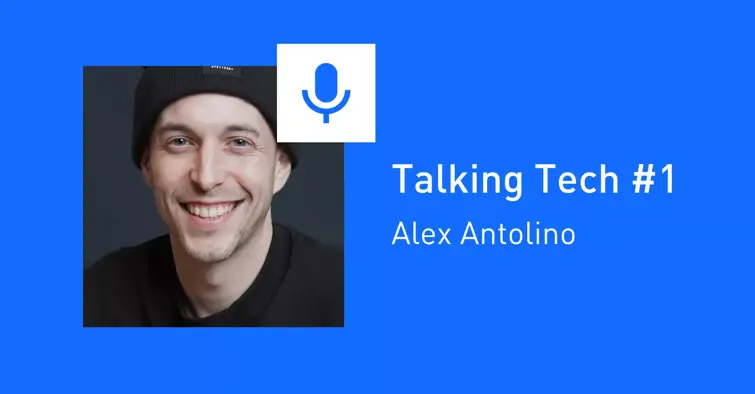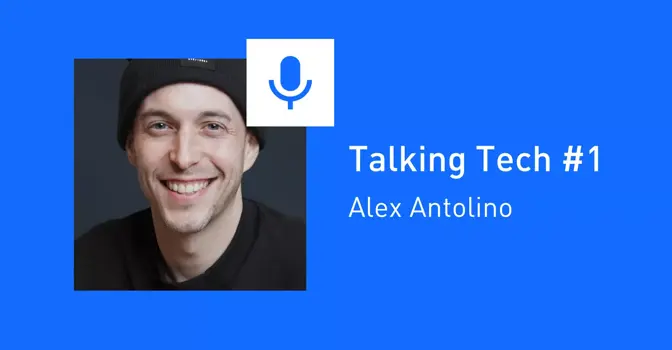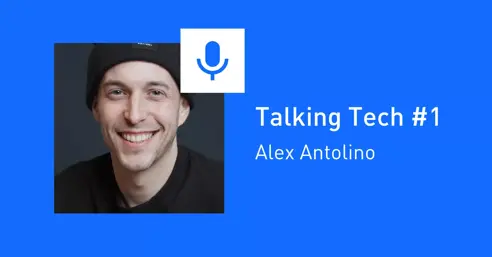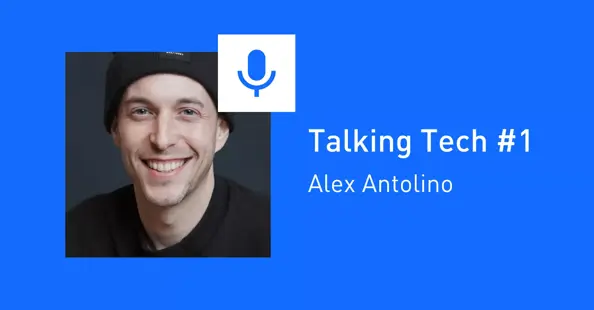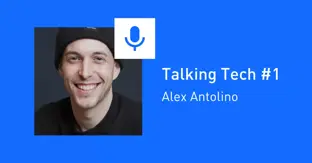 Bynder's 'Talking Tech' video series features exclusive interviews from leading marketers who're spearheading some of the finest content experiences in digital marketing. From insights into personalization and content production, right the way through to execution and sustaining the content lifecycle, this series is unmissable for any digital marketer.

Branding management is not just for large global brands who need to fiercely guard their reputation and assign billions of dollars to the right advertising channel. Branding management is for every business that wants to resonate and engage with their target audience. It's for every brand that needs to develop a powerful digital marketing strategy that demonstrates its value and helps them stand out from the crowd. It's for every business that wants to build an omnichannel presence that gets them noticed by the people that matter, when it matters.
But as every marketer knows, this isn't an easy task. Naturally, you don't want to be everything to everyone, but how do you get noticed in an increasingly saturated marketplace? How do you ensure every post, campaign, and message sent into the ether is one hundred percent on brand?
If these challenges are keeping you up at night, you're not alone. 26% of respondents to Bynder's 2021 State of Branding report said their biggest concern was reaching audiences on crowded digital channels and 17% identified maintaining brand consistency as a significant challenge.
At Bynder we love getting insights from peers in our community. It's the inside tips from the voices of experience that can really inspire us as marketers and help us to create the campaigns that will get our brand the attention it deserves.
With this in mind, we have recruited some of the leading lights of the marketing world who will talk us through the pressing issues and challenges brands face now in our new series, called 'Talking Tech'.
First up in the series, Alex Antolino offers his take on brand management and ownership, the guiding principles to follow and more.
What is a brand and who owns it?
As Creative Director at VideoAsk and Mentor at Hotjar, Alex knows a thing or two about branding management. He believes that understanding brand ownership will help marketers develop the inbound strategies and tactics they need to thrive. Alex argues that today's brand managers don't own the brand. He says:
"We own the interactions we can provide to customers, partners, and prospects. The brand itself is the construct that other people control. The way they see, feel and experience the company and its offering."
As readers of this blog, we're pretty sure you're advocates of the ability of great content marketing to positively influence brand narratives. But how do you make sure you get the tone and personality right? Back to Alex.
What is the guiding principle that every brand should follow?
"Brands are like people. The values and how we behave as people are how brands should behave. If you wouldn't do something as a person because it feels wrong or you know it is not part of your personality then you shouldn't do it as a brand."
Likewise, Alex says, if it feels right and natural to act in a certain way in your personal life and conduct relationships in a certain way then you can extend these behaviors to your brand's personality. This principle has guided Alex throughout his career, and it has always worked.
It's about authenticity and credibility. Being true to yourself, your audience and your community.
Developing a recognizable, credible and original tone of voice and brand style is key to demonstrating authenticity. But this has to be consistent and even experienced marketers struggle to ensure every team member, agency, and freelancer adheres to brand guidelines.
Over half of respondents in our State of Branding report said that maintaining brand consistency was the second best use of creative automation tools with 14% of the vote. This could be as simple and straightforward as a centralized repository for your brand rules as well as your digital assets. Take a look at Bynder's brand guidelines product to see how this could work for your business.
What are the roles of creators and influencers in today's branding?
Again, Alex says, it is about being authentic. Creators and influencers need to show they are relevant to the brand and that there is meaning behind the relationship. The opinions need to be communicated with credibility. As Alex puts it; "they need to be able to talk about your product in a way that feels genuine to them first." Only then can the message feel genuine to the audience.
This goes one step further than influencer marketing. It's a collaboration, a co-creation between the brand and the person promoting the products.
Today's customers aren't interested in 'perfect' brands. They want a humanized company that they see themselves reflected in. They want to align themselves with brands that value and care about them.
So, how do you know that your efforts are working?
Can the impact of creative content actually be measured?
Marketers are responsible for monitoring and reporting on a range of metrics to move leads through the sales funnel and drive conversions. But can the impact of creative content be measured and what should marketers be measuring? Is it as simple as counting subscriptions, downloads and so forth?
Alex believes that attribution models are problematic for today's marketers. He argues that it's a real challenge to measure the qualitative impact of creative content from conversions alone. If the budget controllers only look at how many leads convert, rather than the impact of the content and how people are engaging with it, it can negatively affect the budget assigned to content creation.
The result? The content quality will suffer and the budget is reassigned to online advertising for the sake of seeing those upticks in conversions.
Alex reasons that just because it is easy to measure, doesn't mean it is the metric to focus on and marketers should continue to prioritize producing great content. Our survey respondents told us that generating more content is the top digital transformation priority going forward with 59% of the vote. Over half (52%) plan to increase their budget to make this happen. It's clear that content will continue to play a leading role in brand management and lead generation in 2023 and beyond.
In fact, content experiences are shaping up to lead from the front in the digital marketing sphere, with consistent, audience-centric content being pivotal to brand success. Customers are no longer satisfied with 'just' consuming a product, there's a desire to connect, resonate and relate to brands, as well as the products they provide. Brand-driven content experiences provide the content consumers crave, in a linear lifecycle that communicates key messaging across all touchpoints.
Making an impact in 2023
As brands take stock of the past year and look ahead to 2023, it's time to evaluate which channels, strategies, approaches, and tactics will cut through the noise. What messaging and collateral will help you attract, engage, and convert those leads? How will you stand out from your competitors and demonstrate that all-important thought leadership? Which content will be genuinely useful to your community and help you build trust and loyalty? What steps do you need to take to ensure brand consistency across all customer touchpoints?
At Bynder we're the digital ally for 4000+ brands who are passionate about delivering great content to their audience. Especially when it is underpinned by a robust content marketing strategy.
With a goal of aiding every brand to unite their creative teams, create incredible content experiences and see their organization thrive, Bynder boasts a portfolio of digital marketing must-haves. From taxonomy-focused Digital Asset Management through to tools that can turn every colleague into a video designer, Bynder is suited and booted to make any marketing outfit pack a serious punch.
Just imagine how much more you could achieve if you didn't have to spend hours tracking down the right logo. Or how much branded content you could get to market if you could integrate your brand guidelines with your DAM and content creation software? Picture how relaxed you'd be if you knew every content creator and stakeholder had access to the most up to date brand information, no matter where they are working from.
With the right skills and approach combined with the best branding templates and software, marketing automation, personalization and optimization, the quest to build brand awareness and connect with the people who matter should be within every marketer's reach.

---
---