Bynder's Digital Asset Management helps brands deliver digital experiences at scale [4/4]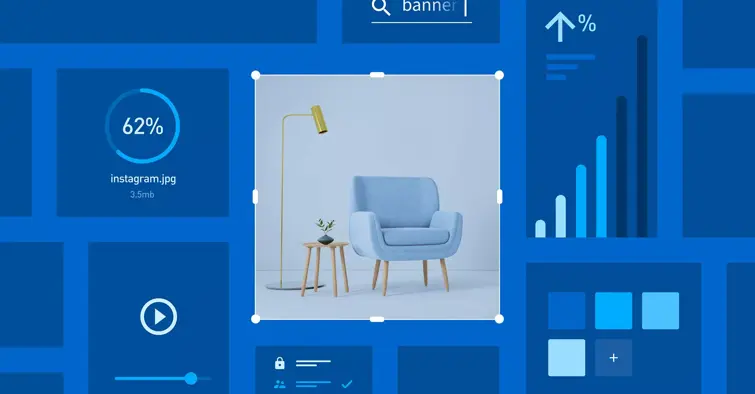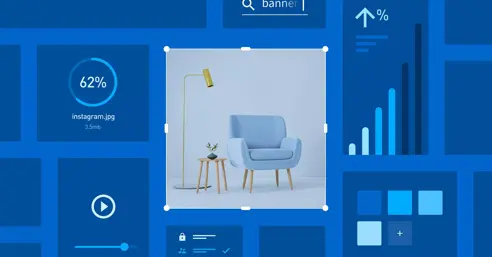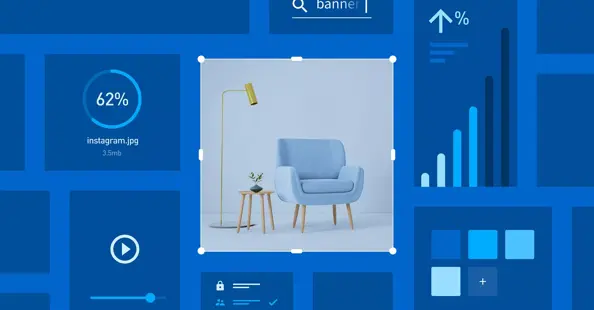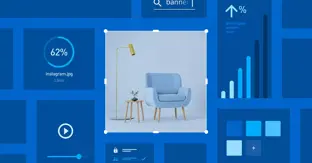 Businesses always need to find new ways to engage customers, but the ever-changing digital landscape makes this goal more challenging. Quality becomes an issue on its own due to spammy content or low effort experiences from competitors trying too hard (or not hard enough) to win some attention. Fortunately, tech is available that can help companies deliver stand-out experiences across channels while reducing the burden on creatives and marketers.
Stand out from the crowd - Take control of your creative content across the asset life cycle
The only way to truly stand out from the crowd when delivering digital experiences is to be fully in control of your asset life cycle. From creation to distribution, leveraging the right technology allows your teams to be more agile, self-sufficient—and go to market faster.
Technology that allows you to create brand-approved, always consistent marketing collateral at scale frees designers from the burden of grunt work as they strategize the next stand-out digital experience that will wow your customers. But creating zillions of assets to fuel your ambitious DX strategies means you need to rely on a reliable single source of truth to manage all your internal and external teams. Finally, when it's time to distribute your assets; technology in the form of integrations and APIs allows you to populate every other system in your tech stack automatically and error-free.
Step 1 - Create (brand-approved, personalized assets at scale)
Digital experience is fueled by creative content. As consumers indulge in online shopping, brands need to revamp their online showrooms, provide a robust experience that replaces in-person interaction with a product, and produce product content at scale to reduce purchase anxiety. But creative teams often don't have time to create unique assets that stand out among the rest.
Brands need to produce high-quality, engaging material for customers while keeping a handle on costs and time constraints. Relying on technology like creative automation and templatizing tools to increase their content output allows organizations to successfully free their designers from the burden of grunt work without sacrificing quality.
Need a practical example? Here is how it works: your digital team needs 8 ad images to run an a/b test, while your field marketers need 6 banners to place on third-party websites. Traditionally, your designers would have to produce 14 assets from scratch to satisfy these two requests alone (now multiply this by the number of personalized variations needed).
Now enter creative automation. Creatives only work once on a master template and lock certain design elements that should not change (e.g., colors, layout). Marketers are then free to access the master template, modify editable elements (e.g., copy and images) to suit their needs, and create dozens of on-brand, personalized variations of the same assets in a matter of minutes.
Fundamentally, creative automation tools are technologies for scaling and automating certain aspects of the content lifecycle to enable high-volume content creation for high-volume demand.
Still wondering how creative automation can help you plug the content gap? Read our free guide: "Time to create."
By relying on technology like creative automation to fuel digital experiences, marketers create and distribute digital content at scale while using existing resources, cutting costs, and diminishing reliance on expensive external agencies.
Step 2 - Manage (assets collaboratively with internal and external parties)
The need to create content at scale also results in the need to manage high volumes of digital assets effectively. Companies can successfully increase efficiencies and content reuse to maximize ROI by relying on a central system of record powered by a robust taxonomy based on metadata. Perfectly integrated into the broader marketing tech ecosystem, a DAM system can turn the onus of managing an ever-growing number of digital assets into an attainable task.
When you have several people working on a project, easy collaboration is vital. Using a well-managed asset library means every stakeholder—internally or externally—can be sure they're working on the most up-to-date asset version at all times. The digital asset library serves many purposes: It's an essential platform for sharing updates, offering feedback, tracking progress, controlling and providing access, and publishing files.
A digital asset management system is essentially a platform where all your digital assets live together in harmony. Upon upload, they are assigned tags and metadata, allowing you to find precisely the asset you're looking for by performing a simple keyword search. Whenever a new version of an asset is uploaded, the previous one is automatically overwritten (not just within the DAM, but across the systems that were already using that asset)—just for that extra peace of mind. Assets can be arranged in collections, shared internally or externally, and their usage and performance are constantly monitored.
Digital asset management is foundational tech in the fast-paced digital-first world. Discover what it can do for your company with our "Definitive guide to DAM."
Pre-built and custom integrations allow your DAM to connect and communicate in real time with almost any other system in your marketing tech stack—and feed them the assets they need to power the digital experiences you want your customers to enjoy.
Step 3 - Distribute (across systems, channels, and e-markets)
Modern-day marketing relies on a patchwork of interconnected systems that need to work seamlessly together to deliver solid, high-performing digital experiences that won't go unnoticed.
Time is currency in the digital age. So creative assets powering digital experiences must be optimized to perform optimally across devices and load fast. After all, let's not forget that a brand can increase conversion by 2% for every second of load-time saved. When delivering DX, it's important to rely on technology that automatically optimizes image size and weight to increase site performance and conversion rates while giving your customers the online experience they expect.
Integrating with other systems in your marketing tech stack allows your brand to add information to your assets from tools like Product Information Management (PIM) or usage rights for stock imagery to provide the context necessary to find and use them correctly. By leveraging a highly connected marketing tech stack, your teams can distribute—and update in real time—optimized, light versions of marketing assets across touchpoints, websites, e-markets, and social channels.
A highly integrated marketing stack with a DAM system at its center allows your brand to distribute assets seamlessly while reducing manual error and making sure the right assets end up in the right place.
Reliable and efficient integrations allow digital experiences to come to life. Curious to learn what you can achieve by integrating the right systems? Check out our free guide "Integrations 101."
The bottom line
Digital experiences must be fast, consistent, personalized, and impactful in order to be effective, engage customers, and drive revenue. By combining creative automation, a powerful DAM system, and the latest integration capabilities with most systems in any marketing tech stack, any company can launch into an ambitious (and profitable) DX strategy.
Learn how to streamline creative content operations and get ahead of the competition in the digital experience race by reading our free guide. And if you'd rather talk with one of our experts instead, why not just book a demo 👇?
---

---