How are brands crafting digital experiences that convert and drive revenue? [3/4]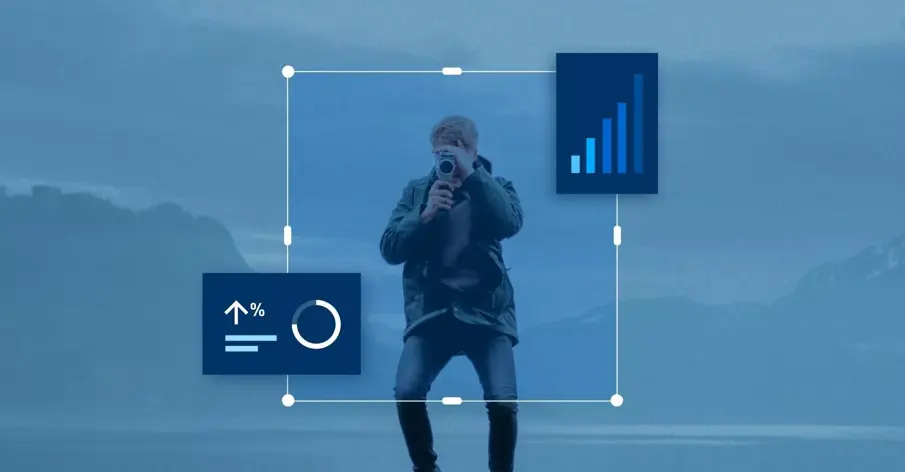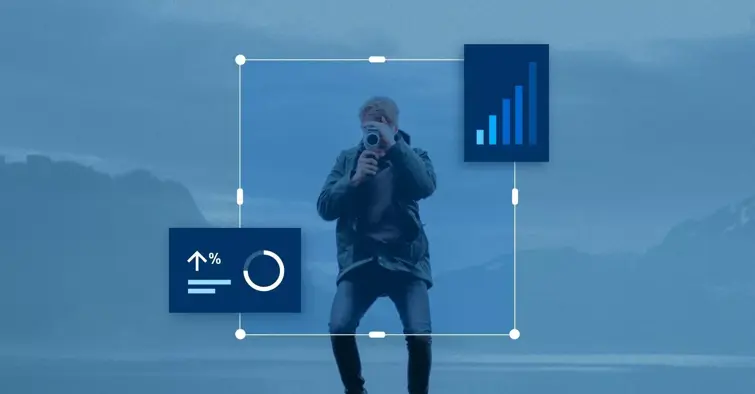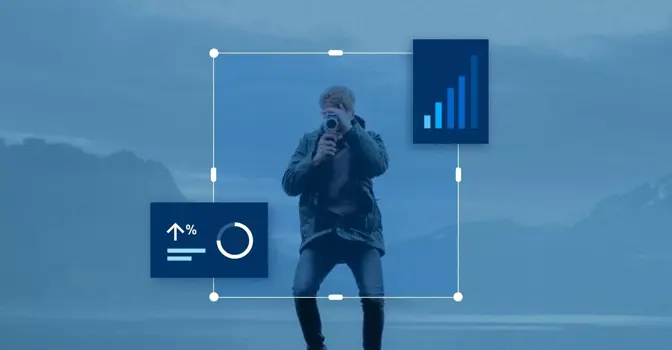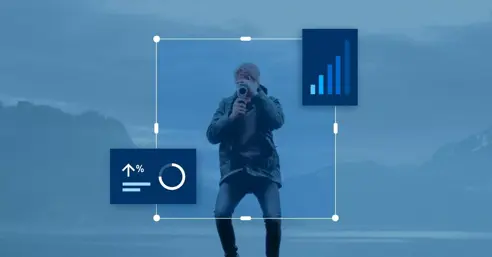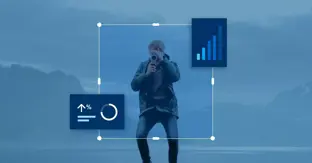 As marketers, we know that creative content is a powerful way to tell our brand stories and generate leads, but marketing isn't only about getting your products or services in front of as many eyes as possible. These days, the brands who get it right ensure their marketing strategies use creativity as a tool for digital experience—and they're seeing some awesome results.
How are brands leveraging digital experiences to generate leads?
British variety store chain Poundland recently developed an interactive digital experience, Basket Chase, to better engage their audience and boost brand awareness.
Basket Chase is a supermarket sweep-style game where users have to try and catch as many Christmas items in their basket as possible—bonus points are awarded for catching selected items. With fun sound effects and smooth animations, email capture was achieved via a chance for users to win a trolley dash at a Poundland store.
To further expand the digital marketing campaign, Poundland decided to engage a larger audience to interact with the brand and the game via a fun, engaging video for organic and paid social. The results were very encouraging for the brand, which saw 38,840 plays, 36% returning visitors, and an astounding 63% of players submitting their email addresses.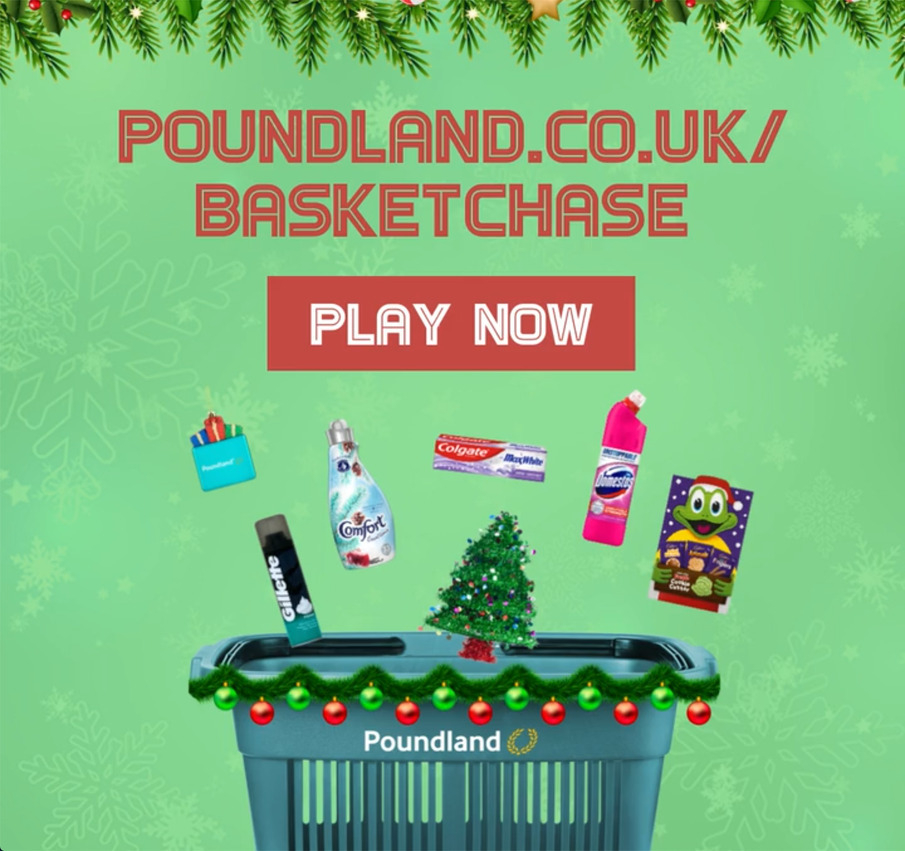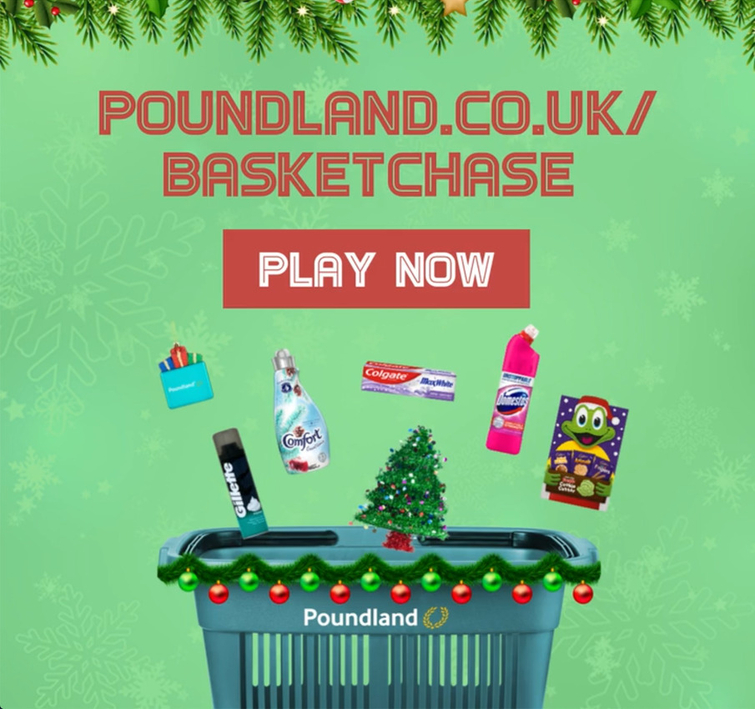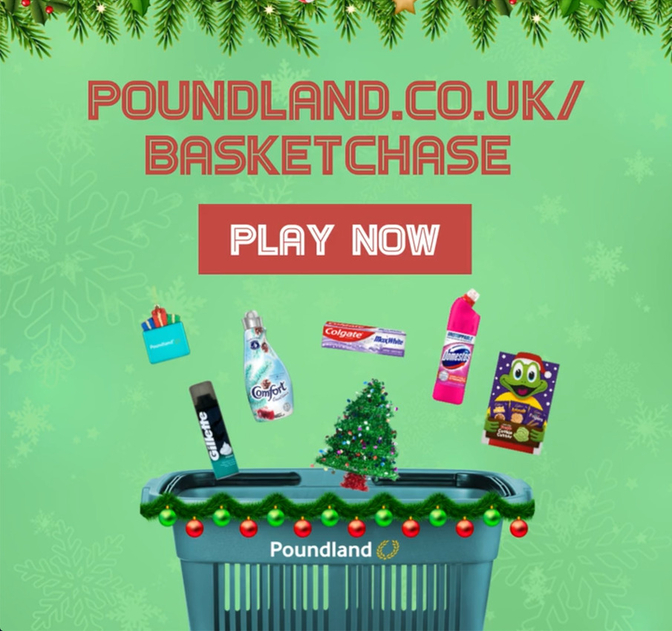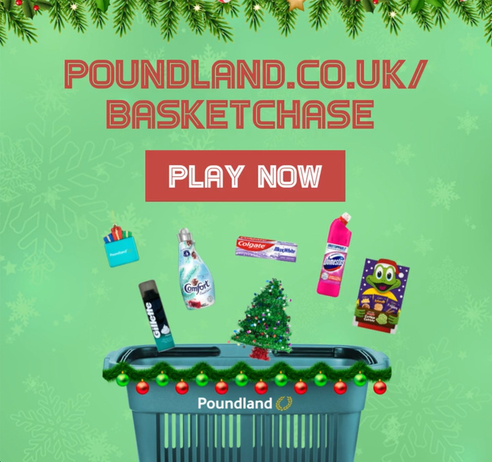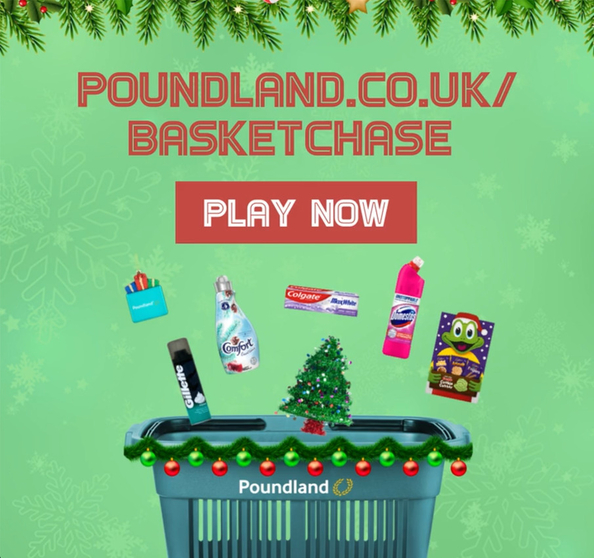 But a digital experience doesn't necessarily need to be gamified in order to be successful, and creative content alone is often enough to create experiences that benefit the brand for years to come. Leading German wine brand Black Tower recently turned their whole website into a digital experience to target a younger, more carefree audience, but not alienate their existing customer base.
As they developed digital experiences through each of their dynamic web pages, they supported these with engaging creative content to bring the brand to life and create impact. They used sharp imagery and micro-animations to inspire curiosity, draw users in, and encourage consumers to delve into the range of Black Tower wines.
Visitors can browse through the range of wines, clicking on individual bottles or boxes to find out more via video guides from the experts, tasting notes, and cocktail recipes—creating an impactful experience that engages, educates, and converts effectively that's powered solely by high-quality creative content.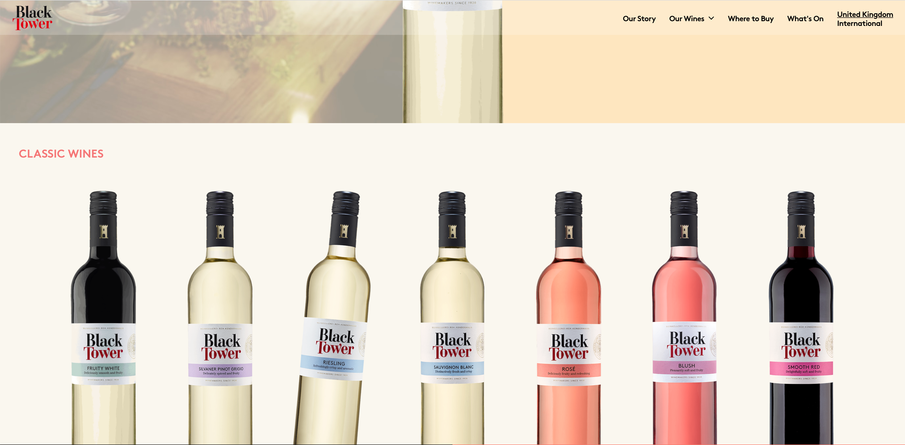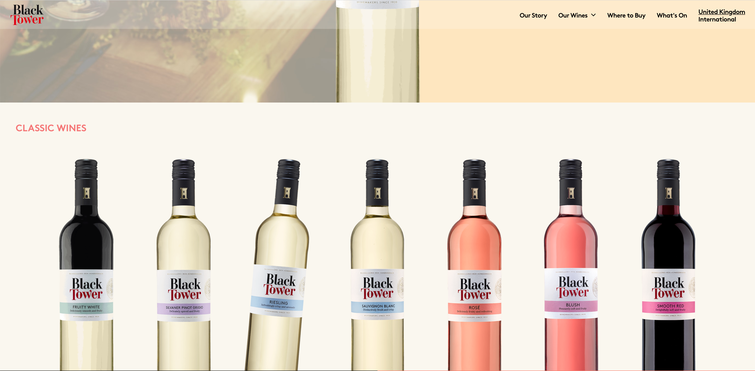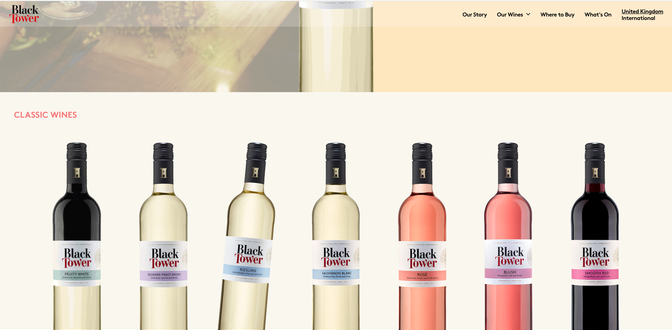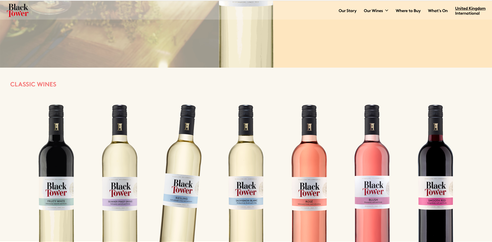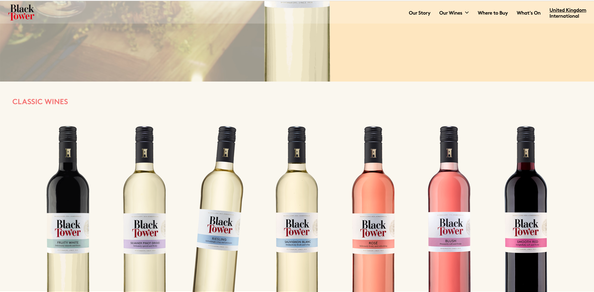 But in order to deliver such efficient and effective digital experiences, creative content needs to be optimized to serve its purpose successfully. To do so, brands need to focus their efforts on creating content that loads fast, is always consistent, easy to personalize, and never fails to have an impact on the viewer.
Unless a brand has full control over its asset life cycle, it won't be able to create content that relies optimally on these four pillars of digital experience and stands out from the competition. So, let's look at these pillars in detail.
What does it take to create great digital experiences?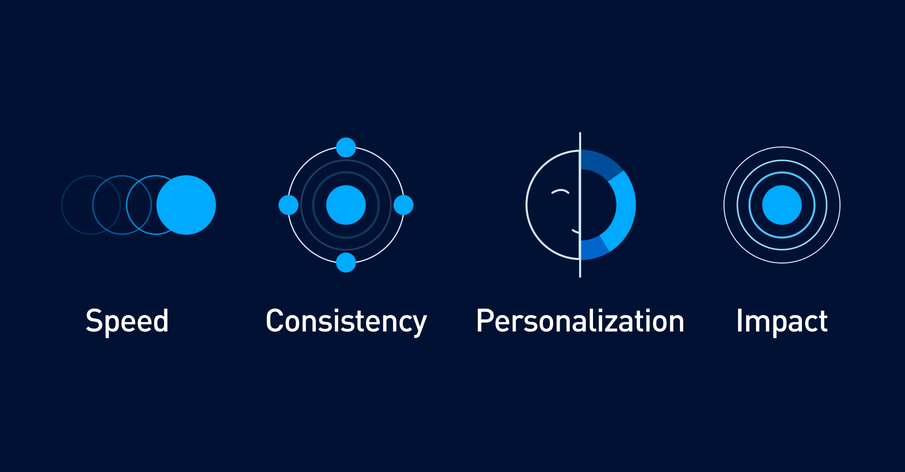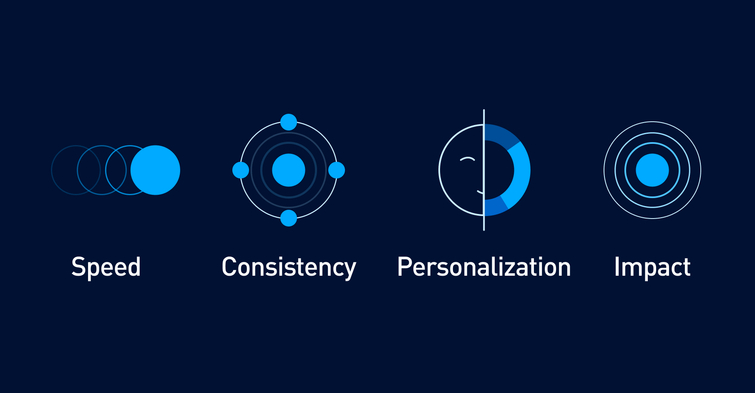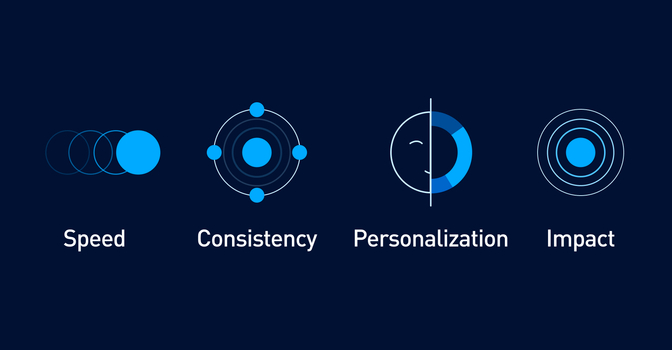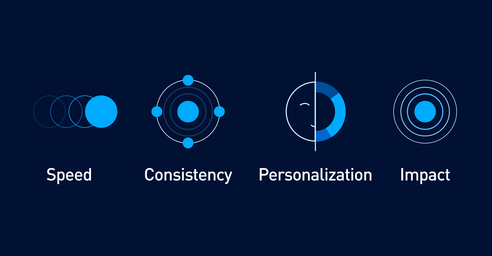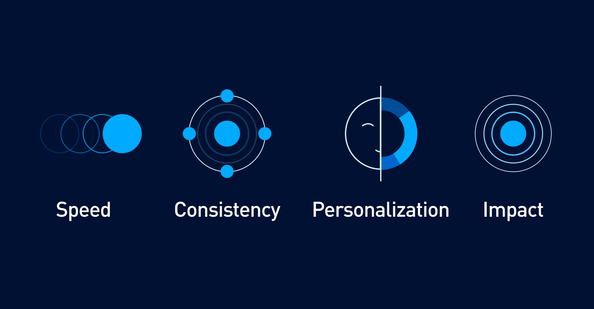 To deliver and personalize digital experiences at scale, marketing teams must gather, consolidate, and organize customer data into a single platform that can feed the algorithms that drive personalization.
Until recently, this was perceived as the primary challenge by marketers trying to personalize digital experiences. But as marketers gather new knowledge around what aspects of digital experience create engagement in customers, they have now realized that original, unique, and impactful creative content plays an equally critical part in the equation as data.
Bynder's CMO Andrew Hally recently discussed at Studio OnBrand why the four pillars of digital experience are essential if a brand is to engage customers and drive revenue.
Speed
Buyers expect near-instantaneous responses from websites—which is now also a critical part of search engine ranking. Impatience being the word of the day, Google has found that two seconds of increased page load time result in 32% of your customers bouncing away. To increase performance, digital assets must be algorithmically determined, retrieved, and rendered instantly and at scale.
Consistency
A consistent brand experience builds trust in consumers, which results in increased loyalty and willingness to recommend one brand over another. As consumers become more skilled at spotting inconsistencies in the quality of the experience provided, they will be unforgiving towards those brands that fail to meet their expectations. In fact, up to 73% say they're likely to switch brands if a company is unable to provide consistent levels of service across channels.
Personalization
Personalized, targeted, and relevant digital experiences create a long-lasting connection with a brand. So, it's no surprise that 80% of consumers are more likely to make a purchase when offered personalized experiences, while 72% expect vendors to personalize experiences to their needs. Most brands, however, don't have the means to create enough original, digital content—and creative variations—to fuel highly personalized experiences.
Localization is the most effective form of personalization to reach a wide audience across geographic regions. Tackle the challenges of localization at scale while maintaining your brand identity intact with our guide: "Think globally, act locally: Localizing content with Bynder."
Impact
In the digital-first world, it has become increasingly difficult for brands to stand out, engage customers, and differentiate their brands online. Consumers are bombarded with promotional content on every channel and platform they use, which has led to shrinking attention spans—they just won't give away their attention, unless a brand gives them reason to. When a brand only has one or two seconds to make an impression, it can only rely on outstanding, impactful creative content. But as creatives try to keep up with the increasing content volume demand, they also have less time to create unique, impactful content.
Creative content is at the heart of McKinsey's 4 Ds model
How do you get to a place where you can easily produce a high volume of creative assets to fuel highly personalized digital experiences in a similar way to Amazon? Creative content is expensive, it takes a long time to produce—and the deadline is always yesterday.
It's a creative trilemma: brands need to produce a large and growing volume of creative variations to fuel personalization, do this with shrinking development timelines to increase speed to market, and enhance the quality and impact of the content they create. That's quite a challenge.
Andrew Hally
CMO at Bynder
The key to solving the creative trilemma lies in the technology you use and the processes you bring to life to tackle the challenges of differentiating in the digital world. McKinsey recently described this combination of technology and processes as the 4 Ds of digital experience.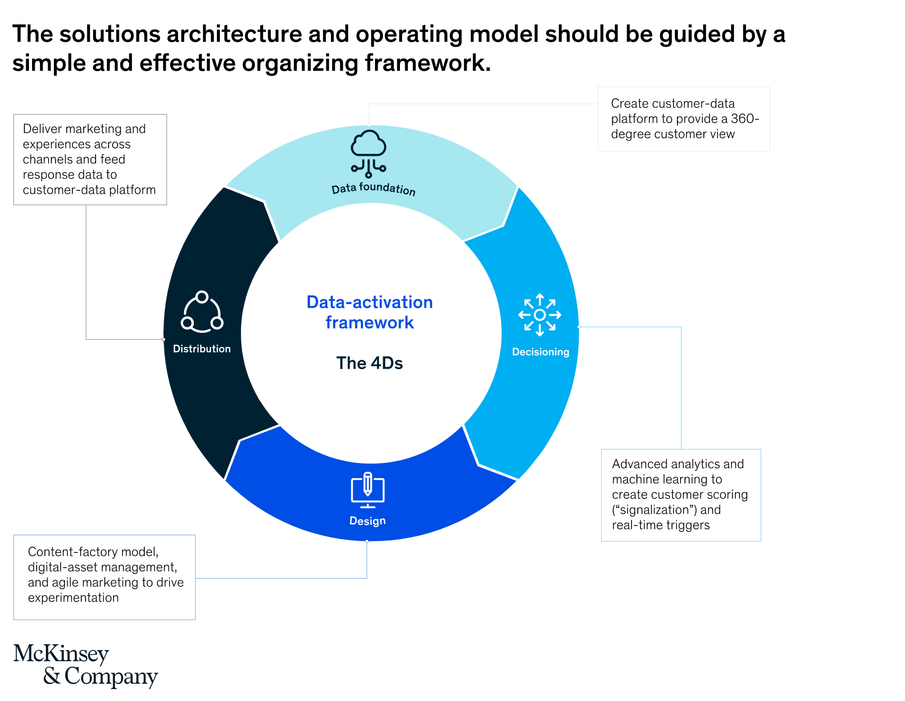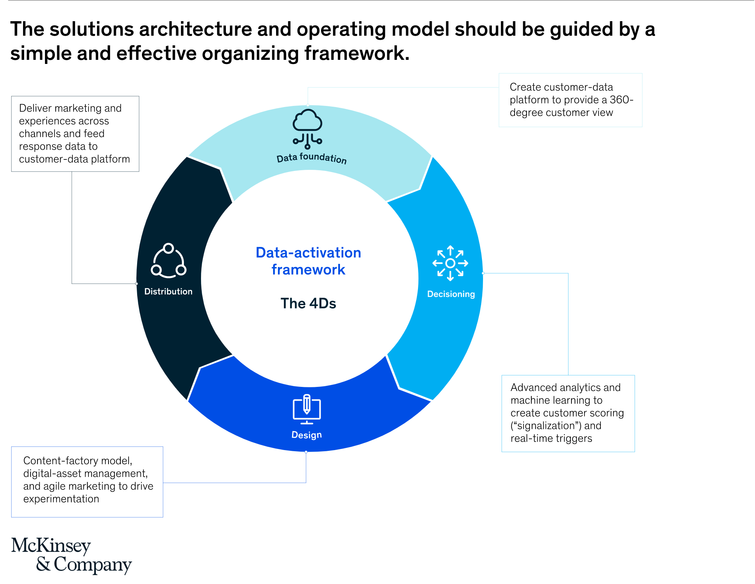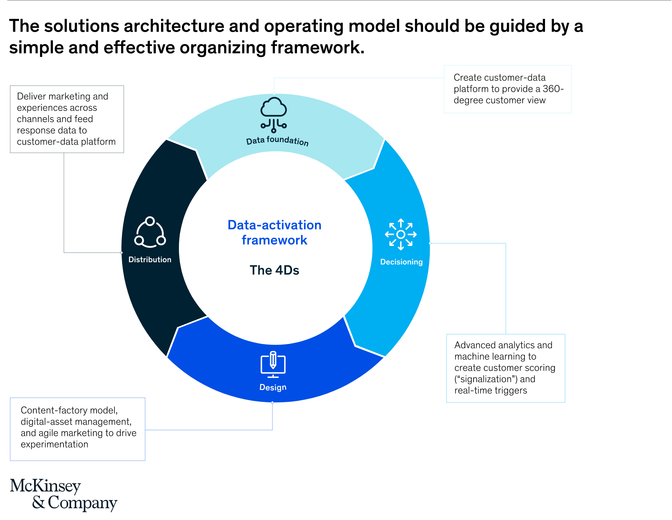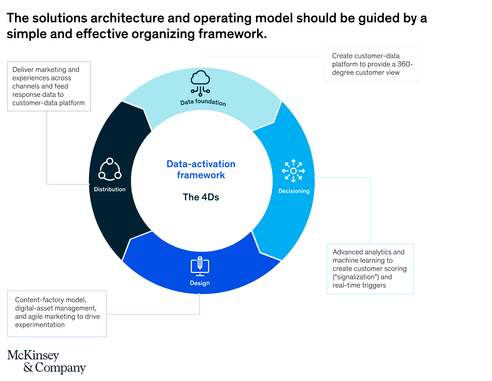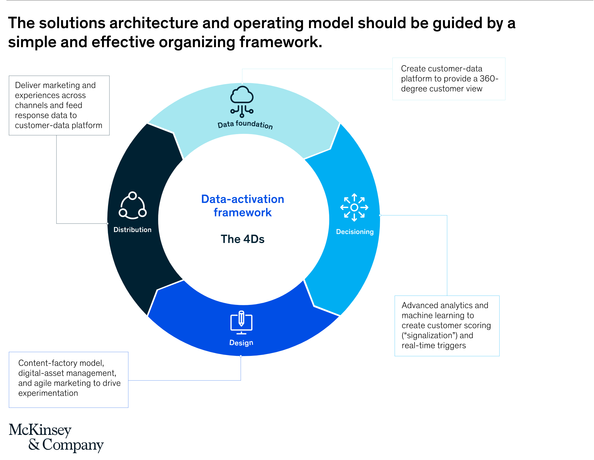 To deliver and personalize digital experiences, brands must rely on robust data. Leveraging technology that helps to understand and visualize how customers interact with a brand or what they find attractive in a website will drive all consequent decisions. Similarly, the decisioning process is based on how teams will have made sense of the data they leveraged and dictates how they'll use it to provide customers with personalized experiences at the right time.
The next step is to design brand-approved and impactful creative assets that can fuel digital experiences at scale. But the traditional design process is not fit for the needs of modern marketing. Designers are overburdened with requests and manually create all individual variations necessary to fuel personalization—while maintaining a consistently recognizable brand presence. This time-consuming, resource-intensive process is incompatible with a brand's need to create high volumes of asset variations for each campaign.
After reading the data and having tireless designers create myriads of ad-hoc assets, it's time to feed these to all interconnected systems within the wider tech stack and distribute them in the form of highly-performing digital experiences.
What technology do brands need to power personalized digital experiences at scale?
Creating high-performing, engaging digital experiences is within everyone's reach. The essential ingredients to achieve this are: a good dose of creativity, creative content galore, and the ability to automate and streamline creative and marketing processes effectively. By relying on the right technology to leverage data, automate asset creation, and streamline distribution, brands can effectively solve the creative trilemma—and gain a significant advantage over their competitors.
Our next blog in the series covers the technology your company should leverage across the asset life cycle to deliver engaging and high-performing digital experiences.

---

---