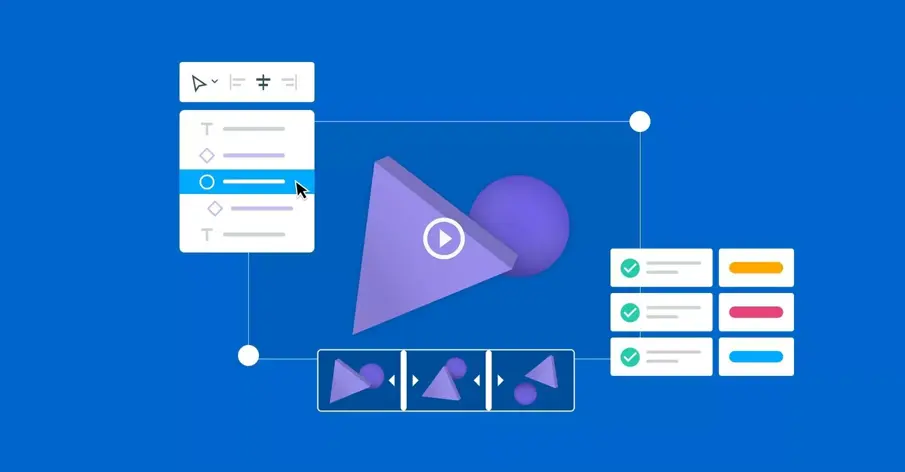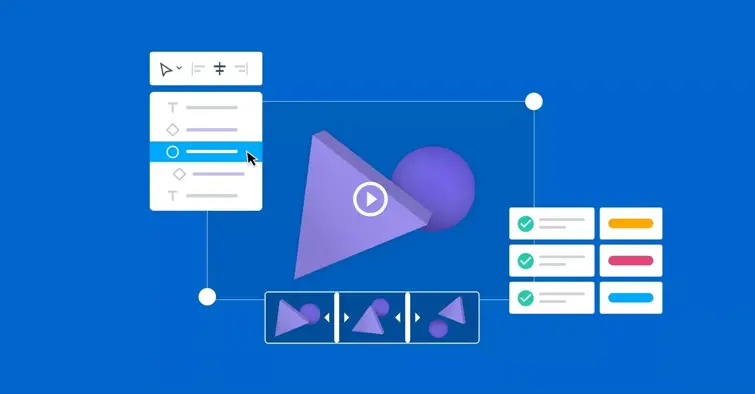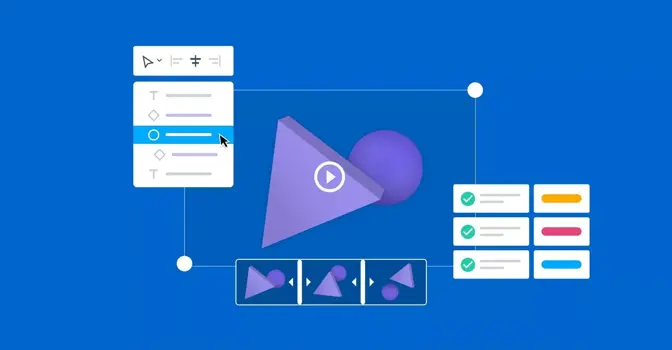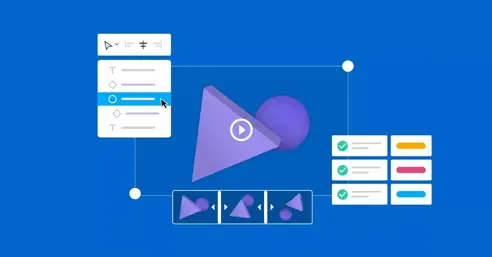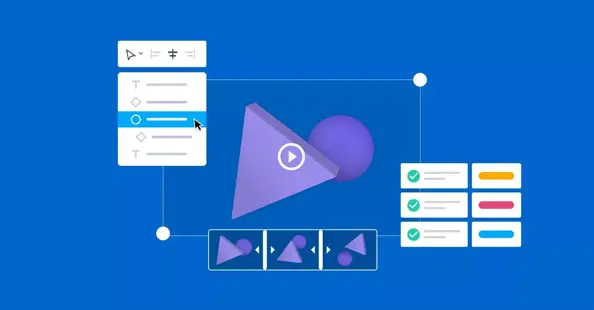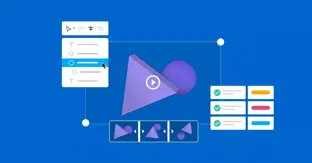 Parting the sea of sameness in B2B marketing requires creative bravery
Working as a creative in B2B marketing has its ups and downs. In B2C brand is everything, but in B2B, demand generation is the main driver for business growth. This also means that for a long time creative took the back seat to personalization and testing. The B2B campaigns have become a "sea of sameness." Between that sameness and the need for everything to be personalized and tested, there is not time for a lot of creativity. I know, things can't be creative just for the sake of being creative, B2B creative needs to drive action, and everyone is concerned with the bottom line and better ROI.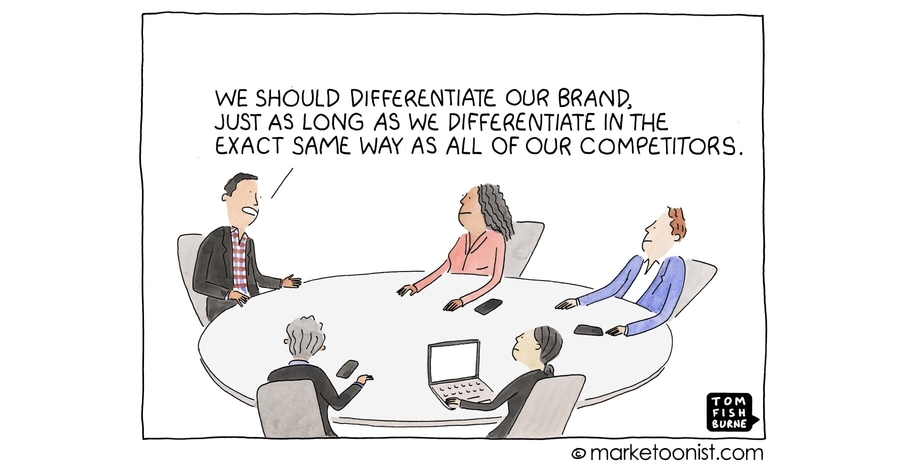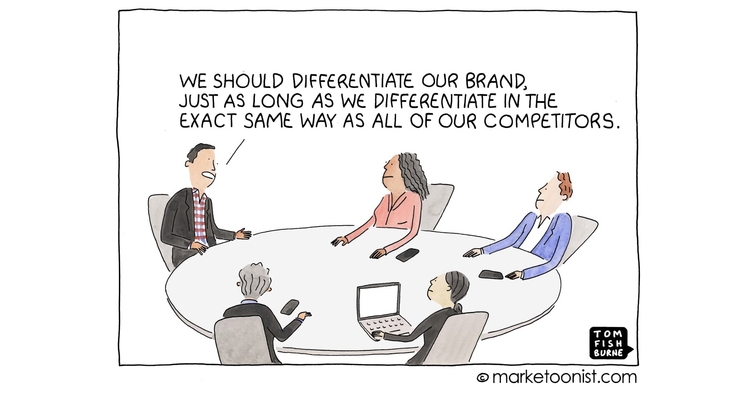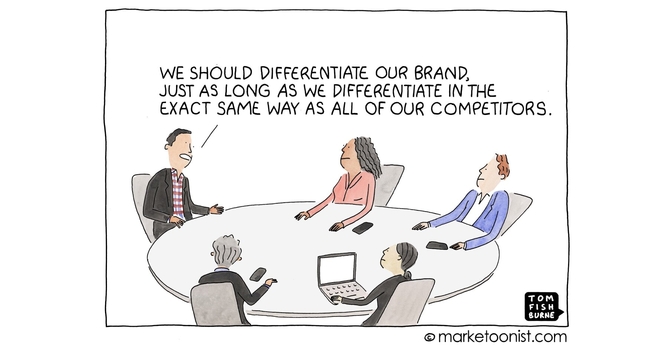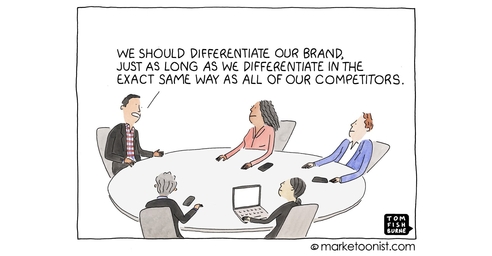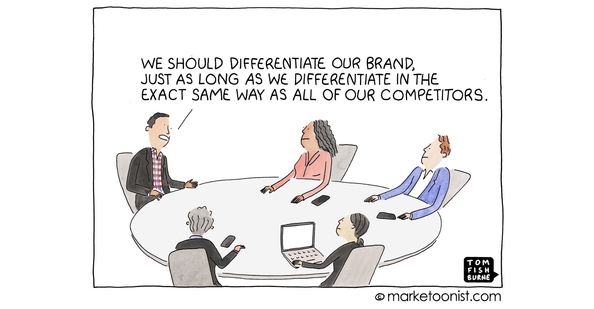 So here we are, stuck, trying to create hundreds of variations to satisfy the personalization efforts of the demand generation team and at the same time trying to differentiate from the competitors, AND be creative! Sounds exhausting, I know, but this is how we did things for a long time.
There's no reason why B2B marketing has to all look the same. It can be creative. It can delight. It can even make your audience laugh. And it can also drive business results and business growth. For a long time in the DAM space, we've said that you need the right people, processes, and tech to accomplish your goals, but what about having the right ways of thinking in place, too?
Scale content production, protect creative bandwidth
In a way, you have to be a little willing to take on a bit of risk in the pursuit of speed to market. That doesn't mean you have to drop all brand rules and create with abandon (please don't.), but there is a trade-off, which our CMO, Andrew Hally, spoke to at the May edition of Studio OnBrand:
Creative marketers are up against quite a challenge. A trilemma if you will. We need to produce a large and growing volume of creative variations to fuel personalization. We have to do this with shrinking development timelines to hit the agility and speed to market we need. And we have to do both of those without sacrificing the quality, the impact of the creative content we're creating. It's quite a challenge.
Andrew Hally
Chief Marketing Officer at
Bynder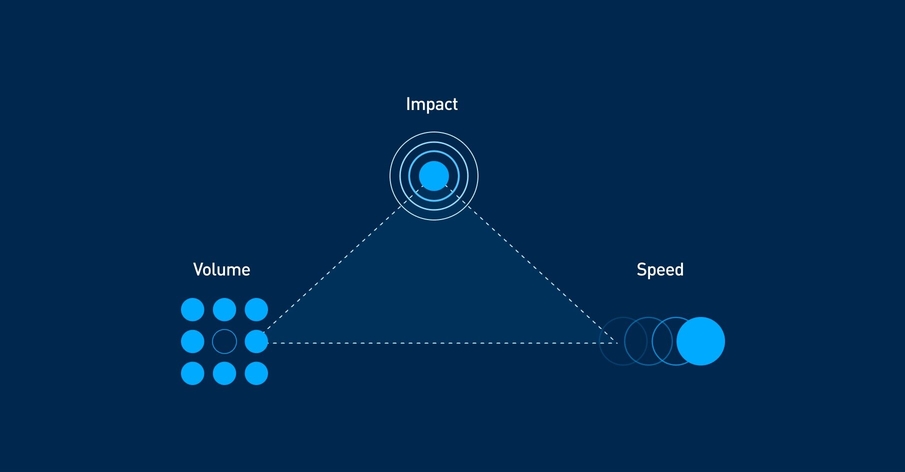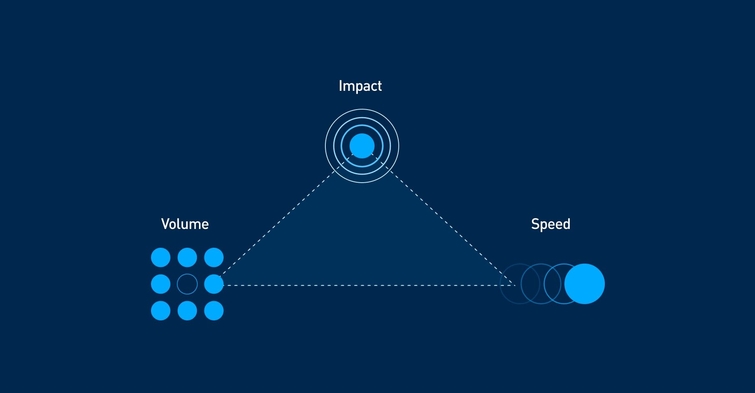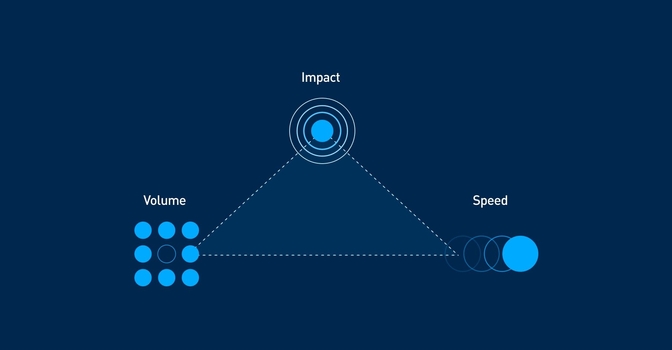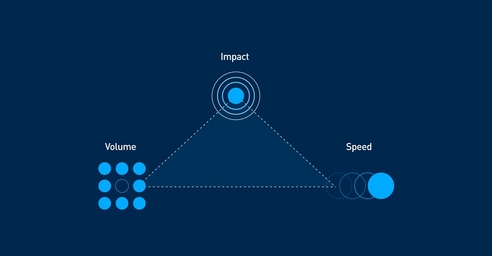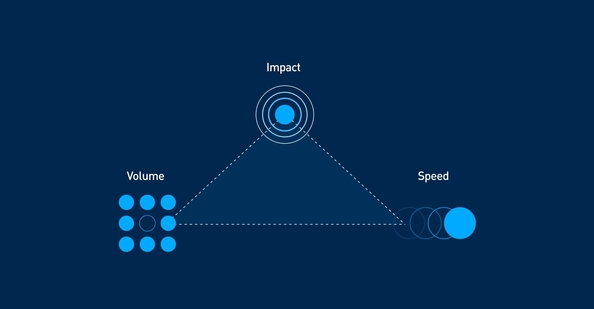 How we produced 5x more creative content in 2021 than in 2020
There are a lot of tools out there that promise a more efficient creative process. However, they rarely work or at least rarely perform as you would like them to. But I think we are onto something here. My team and I found a winning combination of tools that will allow us to be creative and still satisfy the need for personalization and testing. For the past year and a half, we've improved our processes tremendously. We've become more agile, more creative, and saved a lot of time on repetitive tasks. This resulted in producing 5x more creative content than the year before. We can test new messaging quickly and make our digital team happy, and most importantly, we have more time to be creative and ideate.
So here are some of the tools we use daily and what they help us get done:
#1 Figma helps us with the raw creation process in the ideation and concepting phase of design
From mood boards, brainstorm sessions, storyboards to website and banner design, we use Figma for everything! The ability to collaborate in real-time with the entire creative team has allowed us to easily align and quickly share ideas between ourselves and also with the whole Bynder team.
Sharing prototypes has helped increase collaboration with the entire team
Figma makes it easy to create and present small animations that, later on, may find their way into brand-owned media
The ability to create libraries has sped up the design process and increased consistency across every team member
We rarely have to start from scratch since we've compiled these libraries. And this is also the base for brand components in Studio and templates in Digital Brand Templates. I think the "atomizing" tactics in design have been around for a while—think design systems, for example. But since we started templatizing designs and videos, we have started to think more in this direction for everything we work on, not just website elements like buttons, forms, and navigation menus.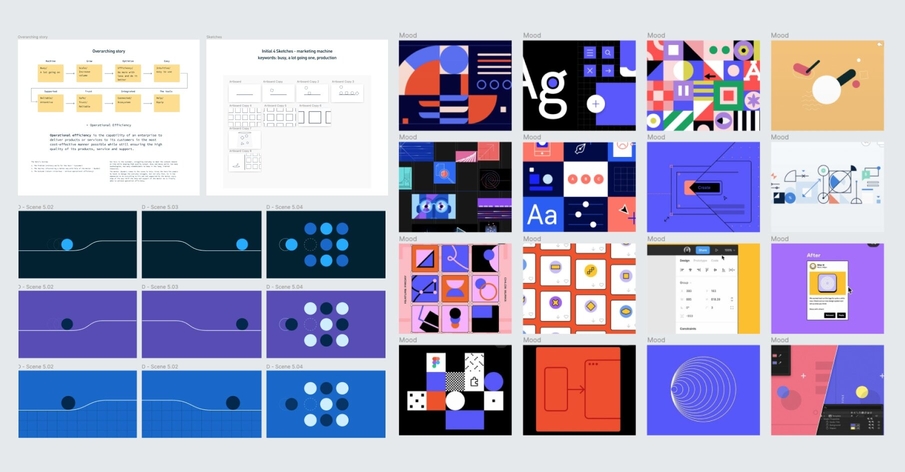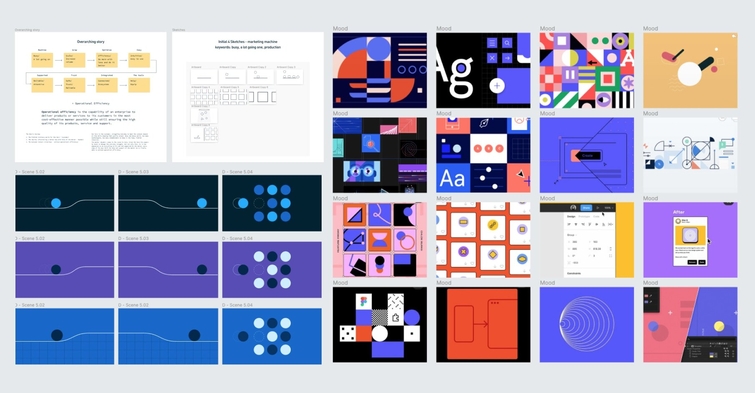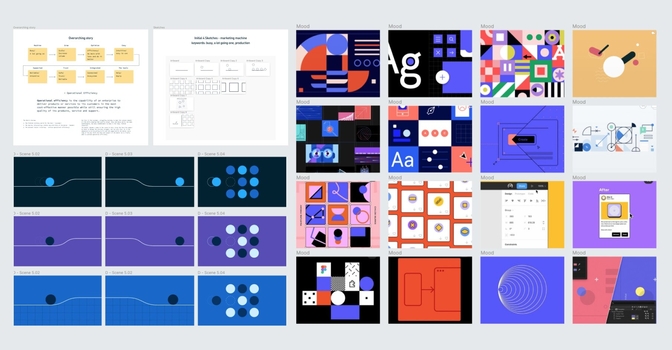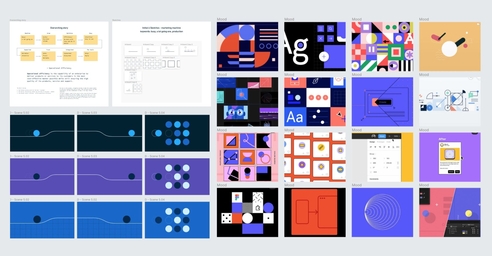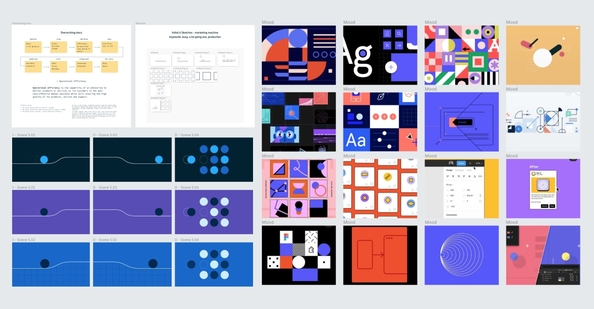 #2 Asana helps us intake and organize creative requests
We've found that Asana has been a game-changer for us to keep track of all of our requests as we scale up our creative team. We use it across the marketing department, but on the creative team, it's helped boost efficiency in the following areas:
Project management
Requesting creative content
Collaboration
Final proofing before assets go-live
Production calendar with what's coming out and when
We even lightly integrate our Asana instance with our DAM platform. Many requests, including the creative and content request forms, can be found by the entire company on our DAM platform homepage.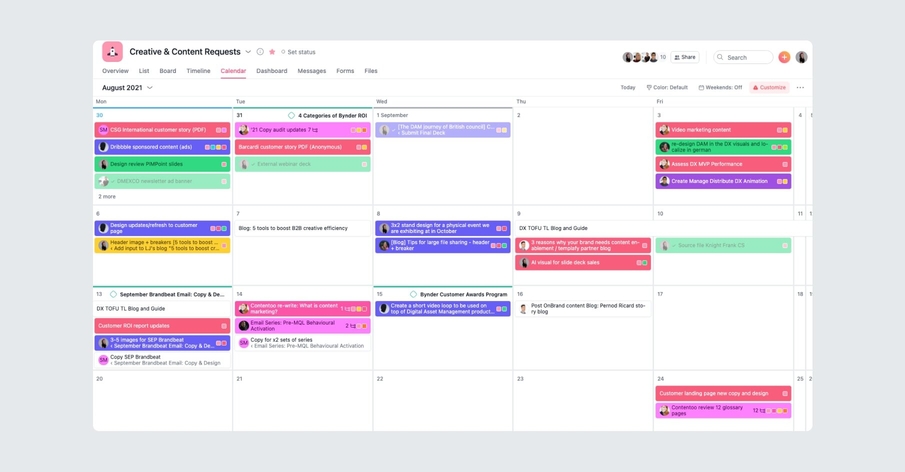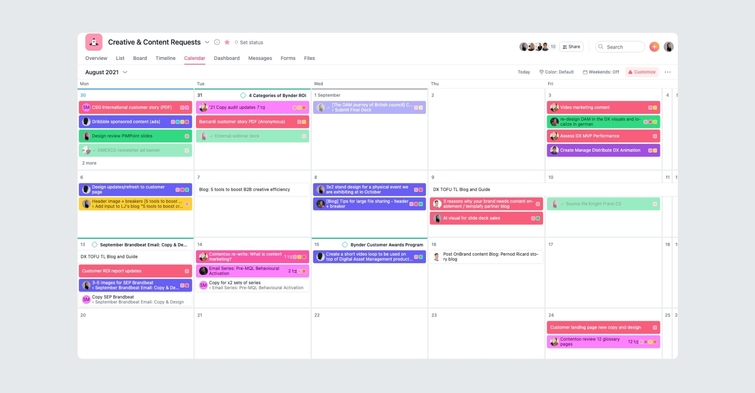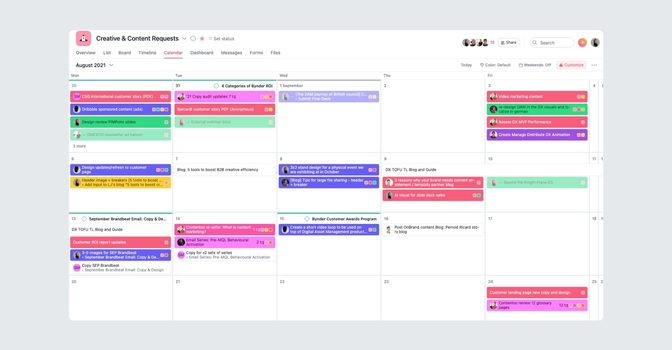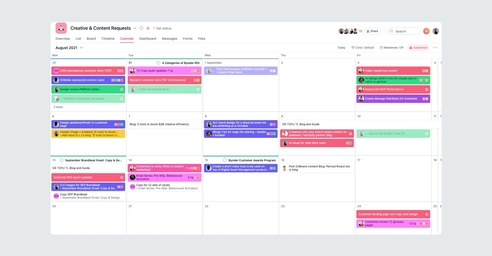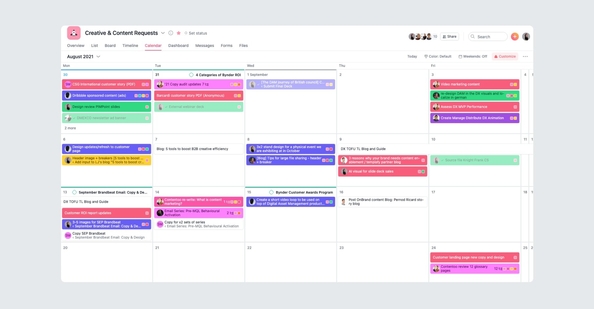 #3 Digital Brand Templates helps us create personalized, visual creative ads for Google and paid social
When we turned our ad sets into templates, that's when content creation got really interesting. The entire Bynder company now has access to create content in mere seconds, and the creative team has oversight and veto power for all content that gets created. Some of the most shoutout-worthy accomplishments from this include:
We created 100+ templates in one year
We did 5x the output we usually do
There was no need for us to create local variations—instead we enabled marketers to create content on their own.
We controlled brand consistency with approvals
And finally, the most powerful takeaway is that we actually have been shifting the way we think about creative content entirely. The shift is to start thinking in brand components and templates instead of final finished pieces. This enables you to speed up the design process and increase brand consistency at the same time. Learn more about how we use DBT in our Digital Brand Templates blog post.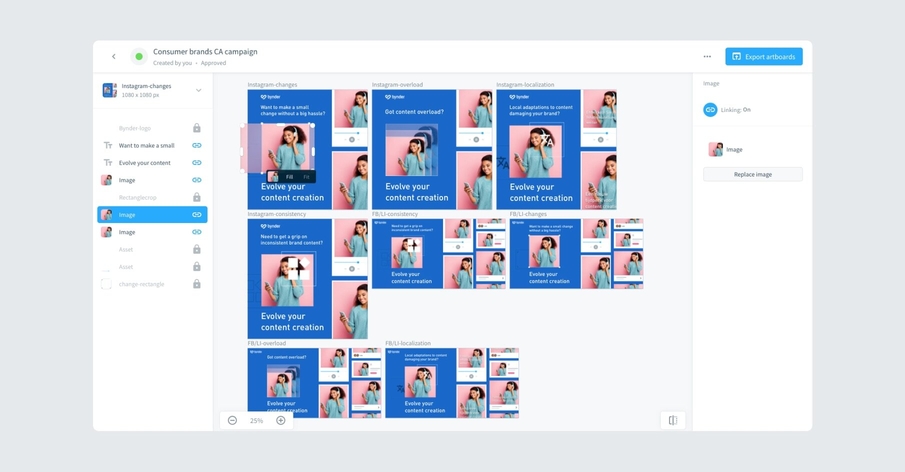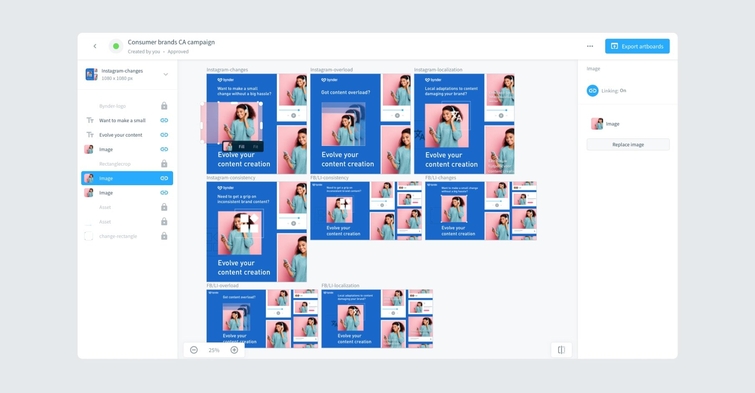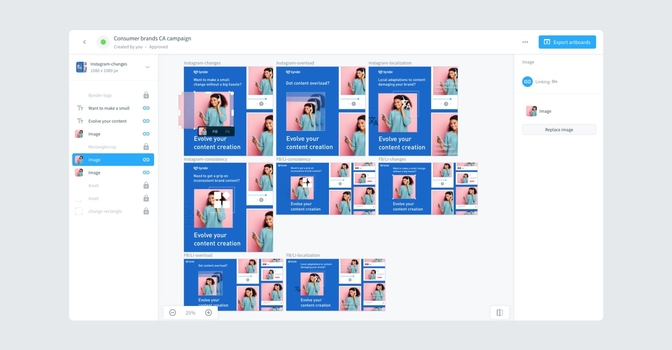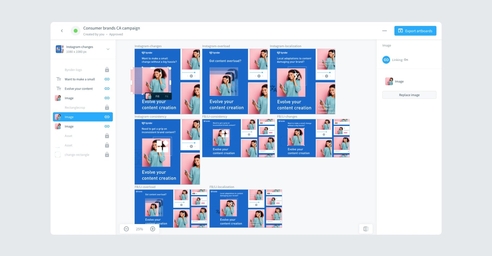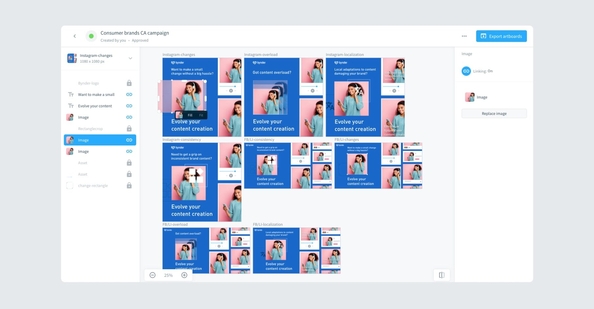 #4 Studio makes on-brand video creation accessible for the whole company
The Bynder marketing team has always been eager guinea pigs for testing out new Bynder features, but with the launch of (Studio), we actually got to pilot out an entirely new tool within the Bynder platform for free. Our developers got feedback on what worked, and we got to scale up our video content production. The results? They speak for themselves:
35 templates and 220+ videos in 6 months 😮 (on track to deliver 500 by the end of the year)
Helped out not just our Marketing team, but also the Partnerships and our People & Talent teams
Learn more about how we use Studio in our blog post here.
#5 Slack puts the 'R' in real-time marketing
Ah, Slack. "The end of email," they said. Well, we're still answering emails (and chat in addition now), but what we've found with Slack is that it's great for more urgent things:
Bonus: DAM library & Brand Guidelines
Most of the tools we mention are for boosting efficiency during the creation stage of the content lifecycle, but we'd be remiss if we did not also mention that the Bynder DAM library is a critical tool for us to manage the content lifecycle further downstream. Some ways it helps out the creative team:
Organizing and managing final assets and even source files so they are accessible for everyone (for agencies, for localization, etc.)
Not having to field "Where is this file?" requests in Slack
Serving as our system of record for all creative content including major campaign launches, business as usual marketing content like digital ads, sales enablement content, and much more
It's a repository for all the latest brand assets (imagery, logos, etc.)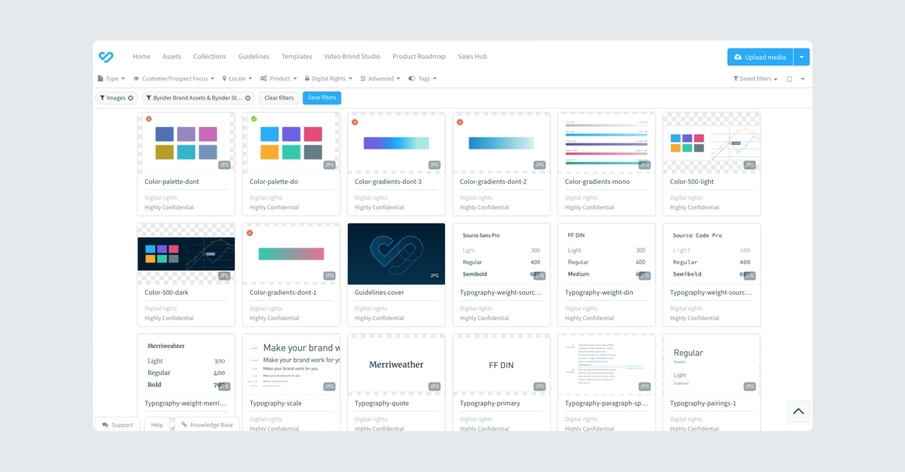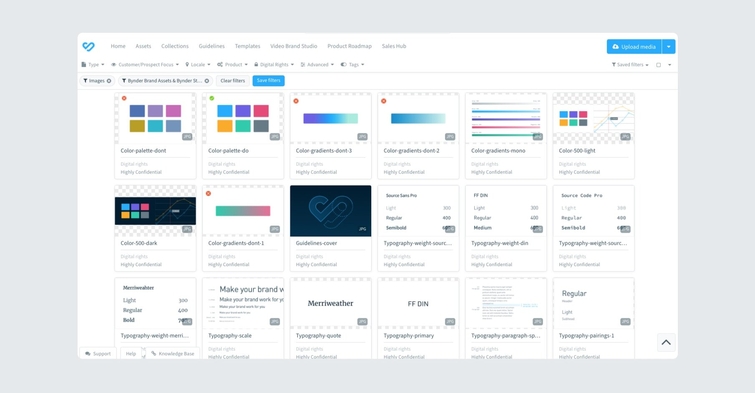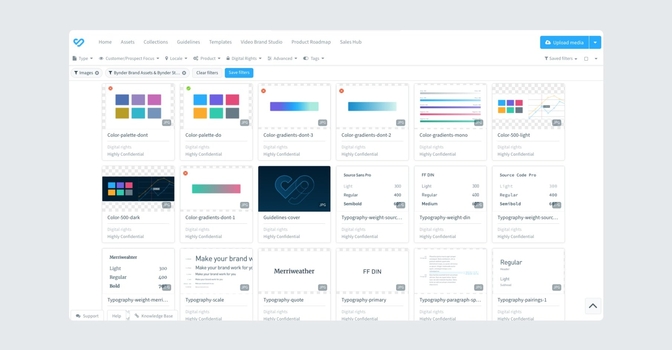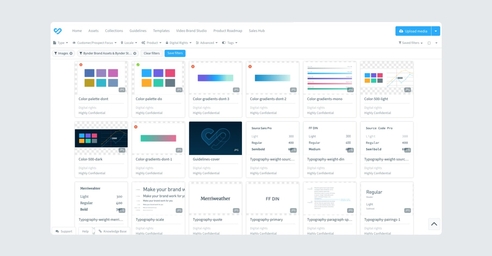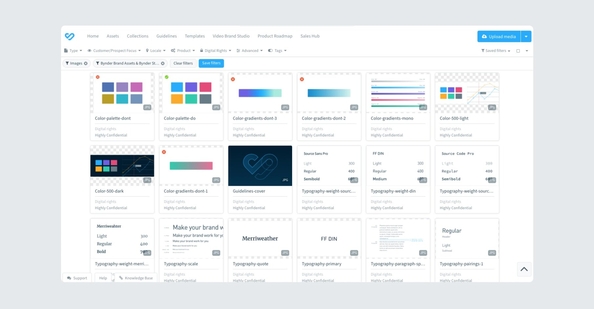 ---

---