Fit for the fast lane: How automotive brands use DAM to stay ahead of the curve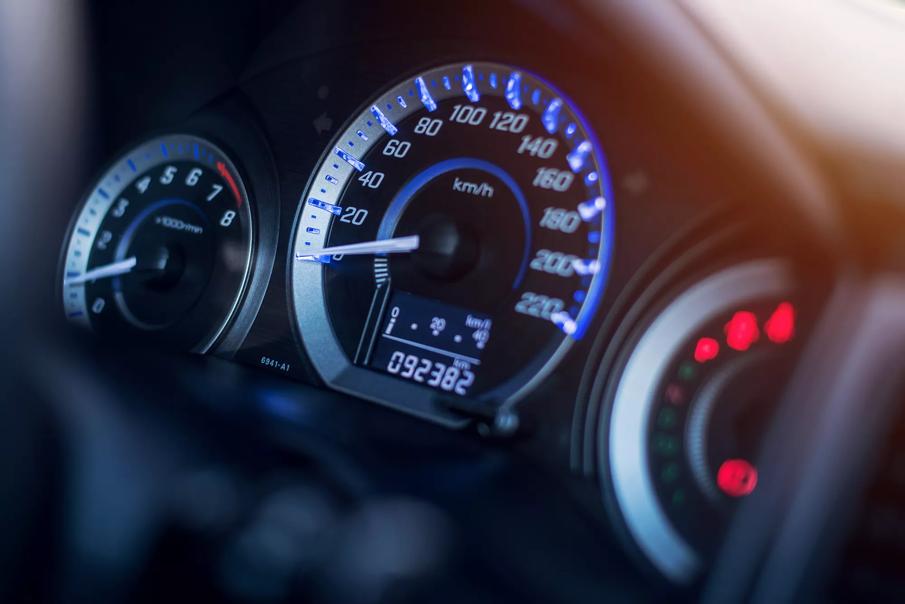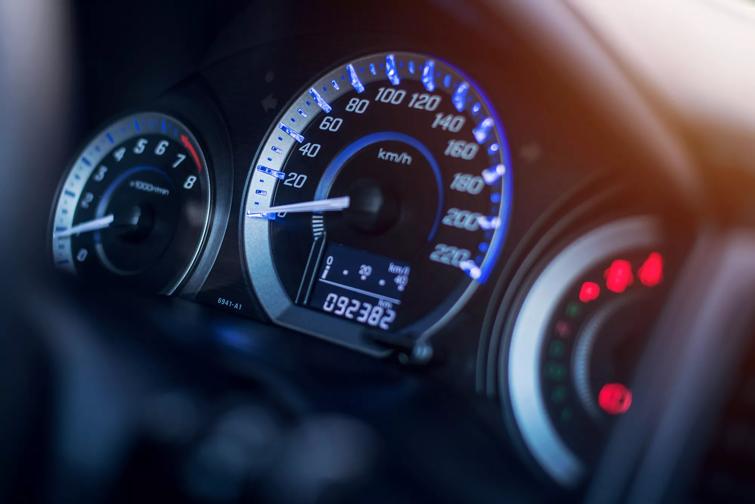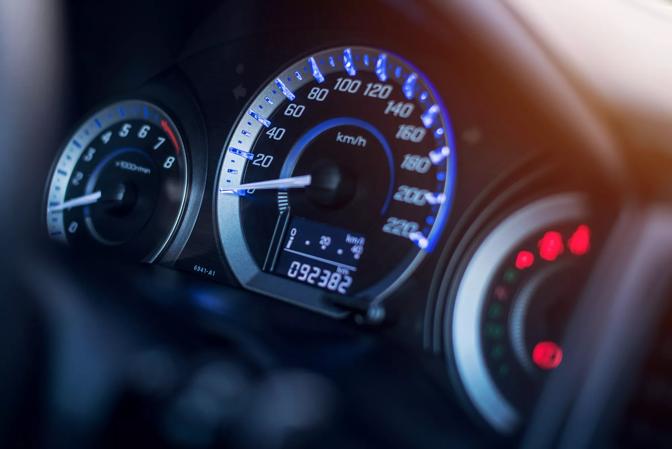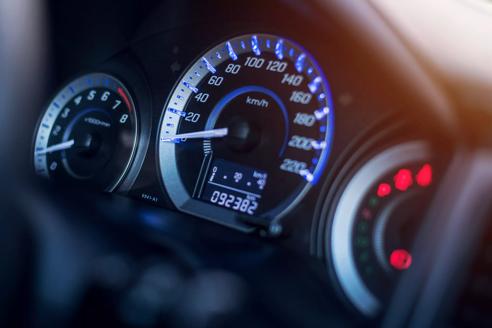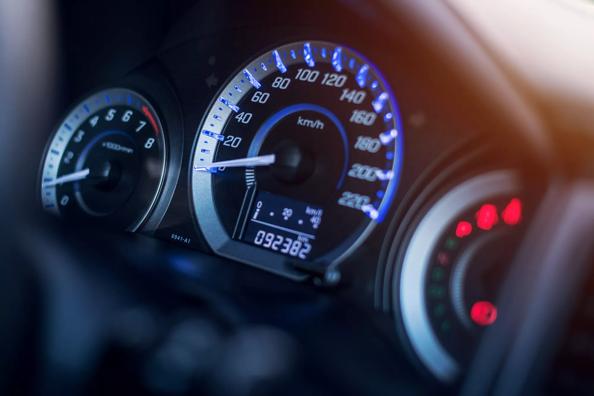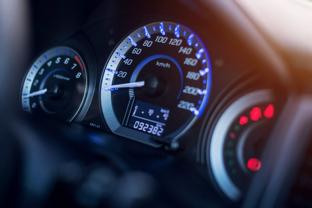 The automotive industry is experiencing a large-scale gear shift—calling for a change to both business models and processes, and a fresh approach to brand and marketing operations.
Consumer demand for eco-friendly and connected cars, the restructuring of the global manufacturing landscape, Millennial-driven, subscription-based ownership, and increasing global competition have changed the complexion of the automotive industry worldwide over the past few years.
To cross the finish line first, auto manufacturers must continue to cut costs, streamline operations and increase efficiencies across all areas of the organization; while the onus is on marketers to develop and maintain that all-important brand equity and customer loyalty.
It seems the key to the customer's heart is digital content. The automotive consumer journey in 2019 often kicks off online, with 95% of buyers using digital/social media as a primary source of information, and twice as many beginning research via their good ol' search bar versus at a dealership.
And, in 2018, cost per lead in the US automotive industry rose to a high of $205 (topped only by legal services), due in part to a steady, 10- 14% year-on-year hike in digital ad spend and content marketing over the last decade.
Clearly, selling a fresh (or used!) set of wheels rests on a brand's ability to serve this new breed of consumers looking to 'self-educate' with the right content at the right time along the digital road-to-purchase.
So, what does this mean for automotive marketers? Now more than ever, they're being asked to:
Develop increasingly global, cross-media content and campaigns involving both regional agencies and internal marketing teams
Launch new models, products and campaigns in parallel across dispersed geographies and networks of stakeholders
Maintain brand consistency and compliance at all times and across all touchpoints
No pressure, right?
A lack of a digital transformation strategy, suboptimal tech set-up, and/or being stalled by slow, siloed internal processes means revenue-driving content can take weeks to create, find, and land in the right pair of hands—delays which cost time and customers.
Smoother collaboration is often key to delivering on the benefits of consistent and on-brand content that goes to market at speed.
Ensuring that your dealers, agencies and partners have access to the files that they need when they need them is critical. This, of course, relies on getting rid of the technical and operational obstacles that prevent effective communication and collaboration—the challenge that defines the core of the business case for DAM in the automotive industry.
How DAM drives automotive brands forward
Digital asset management helps realize cost and productivity benefits in the production, management and distribution of digital assets such as logos, product shots and videos, catalogs and promotional materials, CAD images, and more.
Bynder's cloud-based, enterprise-grade DAM solution is designed to solve three key pain points that should resonate with most auto marketers:
Problem: Lack of centralization
Sick of trawling through endless email chains to find that logo lockup your PR agency needed, well, last week? It's hard to work with both internal and external parties and go to market quickly if your assets are all over the show—duplicated, out-of-date, and stored in multiple places or within messy folders with no file-naming conventions.
You need a central content hub, i.e. a DAM, for everyone to access! Being timely and maintaining brand consistency and quality across your content and campaigns is impossible with no one-stop-shop for your digital assets, or related system of categorization.
Solution: Everyone's working from the same (well-organized) page
Storing your important assets and training materials in one central portal gives you a searchable database of content that your internal teams, partners, and stakeholders can access whenever they like. Quicker access to content means faster time to market, ensuring there are no delays waiting for important pieces of information and no potential for loss of sales.
Your content is organized via a customizable, filter-based taxonomy that conforms to your use case and the way you work. Finding the asset you're looking for takes 7 seconds or less, and is as straightforward as a Google search. You're able to easily find data for models, sub-models, and components without combing through endless folders.

Problem: Slow time to content and market
You only have one shot to make a first impression, so how frustrating is it when the launch of a much-anticipated new model hits every single red light?
Delays and inconsistencies are often caused by dealers not being equipped with the right materials to execute campaigns and product launches across markets—on time and on-brand.
Solution: Self-service access to the right assets and data
Bynder's core DAM functions as a third-party enablement portal, allowing key stakeholders 24/7, self-service access to the data and assets they need.
And, you're in the driver's seat—intuitive file-tagging and customizable user profiles allow you to share selected content with the right people. Whether you want to share your entire content library, a specific collection or a single video clip; you're in control of exactly who sees what, and for how long they have access.
A leading manufacturer of electric vehicle charging stations, EVBox use their dealer enablement portal to meet the end goal of building a recognizable, strong and consistent brand identity across 55+ markets.
The clean-tech brand grew from a small team of 15 employees to 400+ staff and a dispersed partner network numbering in the thousands in the space of 4 years. Google Drive and/or SharePoint (and WeTransfer for sharing files with external parties) just weren't cutting the mustard—as the potential for error compromised the team's ability to present the brand in a professional manner and negatively impacted the end user's purchasing experience.
As we continue to grow, we need a system that can scale as we evolve our brand position and strategy across multiple markets and segments.
Hugo Pereira
Hugo Pereira at
EVBox
EVBox's dealer portal, which boasts a slick and intuitive UX, is configured in a way that allows their global network to be entirely self-sufficient.
Since implementation, the team has seen a reduction in time spent training and onboarding, and, ultimately, a speedier go-to-market—gearing up the company for further international expansion and market share.
Problem: Sluggish file-sharing
Are you dealing with slow file transfers, endless ping-pong e-mails with corrupt attachments, file-size limits, and/or upload errors?
Outdated technology can really put a brake on smooth content operations. Large, hi-res product and campaign assets often need to be delivered quickly—without compromising on quality or security.
Solution: Easy and secure content distribution
Enjoy safe and speedy distribution of the highest of hi-res files via handy features such as External Uploader—which enables frictionless movement of content from wherever it was created to wherever it's needed with a simple drag and drop—and Bynder Express, a secure and fast file-transfer service.
Car-as-a-Service provider LeasePlan is a complete end-to-end service purchasing, funding and managing a fleet of 1.8M vehicles for its customers across the globe. The marketing team is headquartered in Amsterdam, but their operations are supported by 32 regional teams spread across just as many countries.
The challenges of collaborating with so many teams worldwide, and creating a consistent brand experience for customers in the Netherlands and New Zealand alike, are significant.
As LeasePlan scaled, they required a DAM solution that could ensure global marketing operations were unified, controlled, and on-brand. Bynder helped them achieve this via an intuitive asset library that centralized all brand and marketing assets, a creative project management module for optimizing the tracking, reviewing and launch of marketing campaigns, and brand guidelines to convey how the brand should be conveyed and inform the production of brand assets.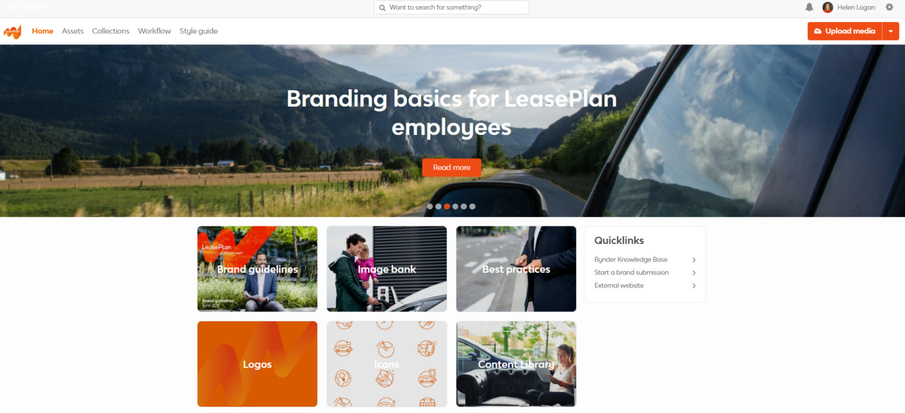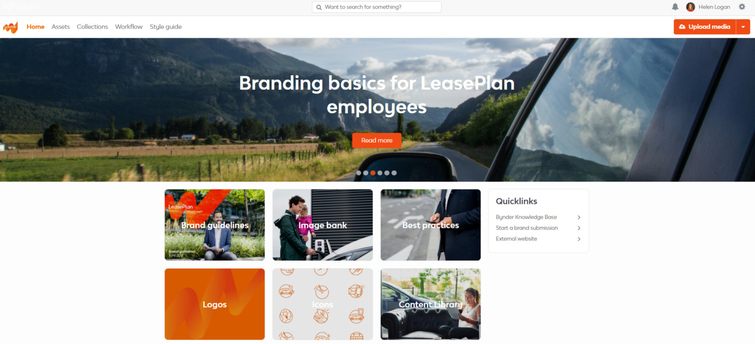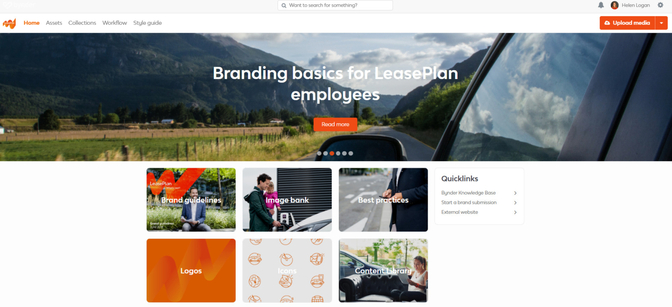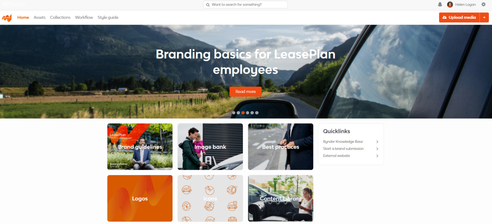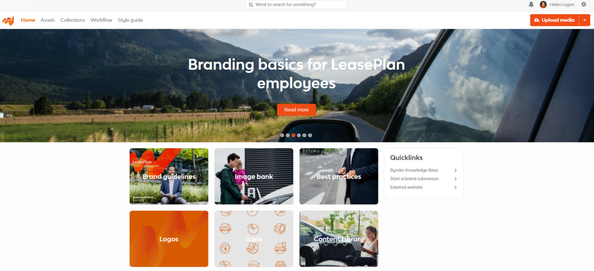 Proving particularly useful is simple, safe sharing via Bynder Collections—allowing for a single or group of assets to be sent via a secure Redirect URL. And the ability to tailor access to specific users, and for a pre-set time period, gives LeasePlan complete control over how their assets are being leveraged globally.
We have thousands of assets stored in Bynder that are accessible to our staff by simply logging in to the portal. Now everyone can easily download up-to-date images in their desired format for the channel they need it for.
Helen Logan
Marketing Operations Consultant at
LeasePlan
Is your automotive brand ready to accelerate its brand and marketing operations? Sign up for a demo now

---

---