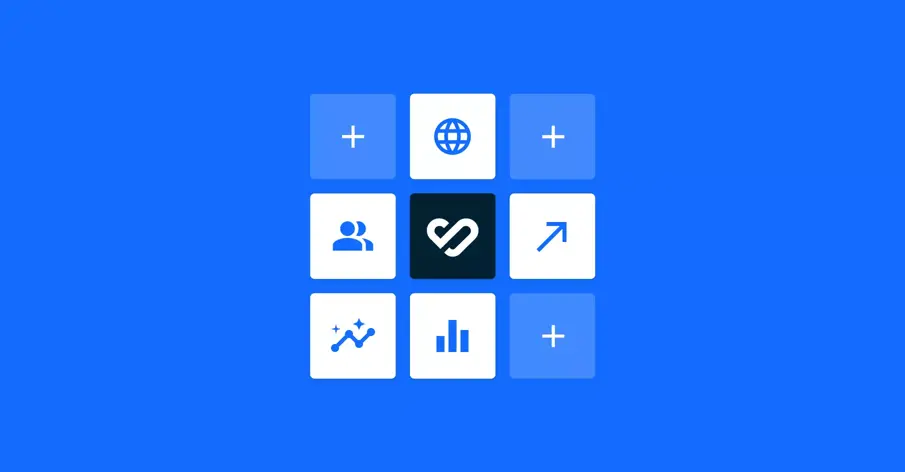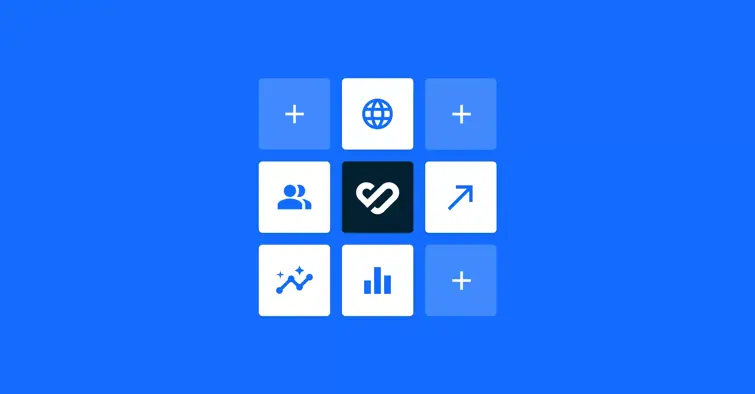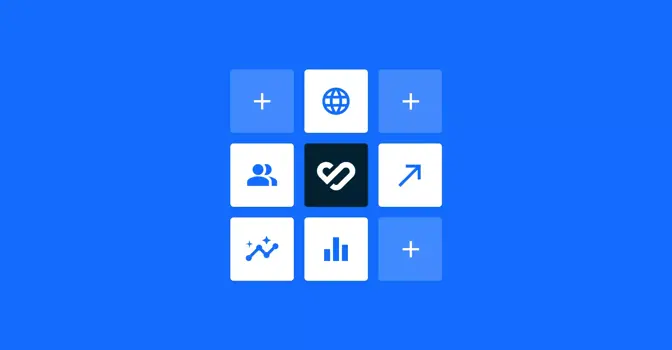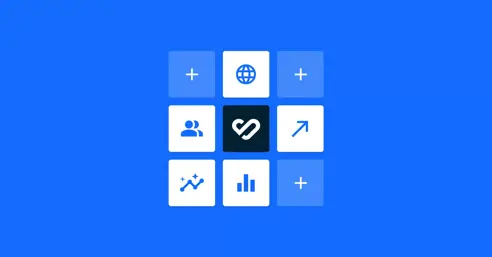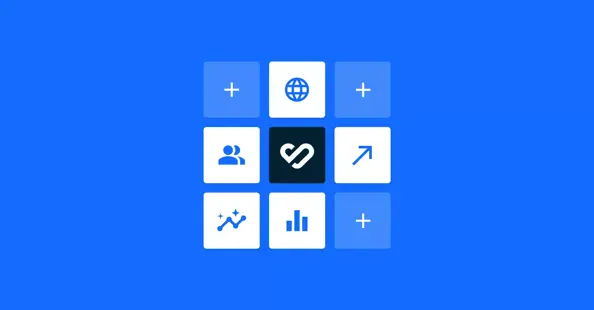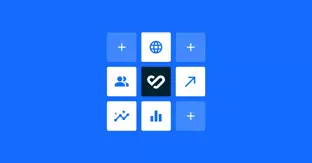 Everybody knows how evolution works – due to natural selection and competition for resources, only the strongest survive.
Just like species with advantageous traits are more likely to outlive more primitive organisms, companies that adapt to market changes quicker than their competitors are more likely to advance in their industry. The economic situation is pushing organizations to focus on content operations in order to maximize resources, reduce costs and do more with less while meeting their strategic initiatives in a digital-first economy.
In the marketing world, organizations compete for customer attention, which has become rarer than ever, primarily due to changes in customer behavior over the last few years. This is forcing companies to look at their digital strategy to conquer the chaos and complexity, and to drive consistency and engagement across all platforms. To gain an edge, companies implement emerging technologies that allow their teams to collaborate more efficiently and ultimately create original content faster and in larger volumes.
But the bottom line is your company doesn't want to spend money on something they think might not be profitable and, therefore, worth the investment.
Now, Bynder may not be a genie who lives in a lamp (even though with current office rental prices, you never know what's next), but if you were to use one of your three wishes to ask 'How can I take my brand's tech stack, content creation processes, and overall marketing output to the next level?', you wouldn't be disappointed.
Why?
Let me introduce you to the superhero your organization needs: Digital Asset Management (DAM) which functions enterprise-wide, empowering global teams to create, collaborate, and execute campaigns with laser precision, all while rooted in a powerful single source of truth.
Are you still unsure how exactly DAM will increase your and your company's productivity, boost engagement, and drive revenue?
Then stay tuned as below you'll learn the top five reasons why digital asset management should be at the heart of your tech stack, and, more importantly, how it can improve your company's short- and long-term performance.
Fully integrated marketing ecosystem

The first and one of the most important features that Bynder offers is a single source of truth (Digital Asset Management or DAM) which can be described as a centralized digital hub that stores all your brand's assets in one place and interconnects with other systems. In addition, DAM streamlines content delivery, enhances the scaling of content operations, and ultimately improves the overall content experience.
Bynder's DAM enables your company to achieve these goals:
Speed up content production

Improve collaboration efficiency

Maintain brand consistency

Automate content delivery
In essence, you can utilize DAM to scale and accelerate content experience while ensuring consistency in brand representation.
The digital ecosystem will enable your internal and external marketing teams to access, modify, and approve digital files, as well as employ the most up-to-date assets, regardless of how many revisions they have undergone. As a result, the whole process of content creation is expedited.
Speed of execution

In the fast-paced world of marketing, the efficiency and speed of content creation can be the deciding factors that will distinguish your company from the competition. If marketers get compelling content to market faster than their competitors, their organization can stay ahead of the curve and exceed customers' expectations.
But how exactly can DAM elevate your company's efficiency, you ask?
Research by Asana shows that the average employee uses nine different applications every day, and at least 17% of corporate employees would prefer to use fewer apps as it will increase their concentration.
Considering this statistic, it's logical to assume that combining and integrating these applications into a single ecosystem rooted in a DAM solution will significantly increase the efficiency of day-to-day operations. In addition, one source of truth allows interested parties to share and collaborate on content simultaneously and ultimately scale their output.
As a result, the creative lifecycle is shortened, which can save marketing teams a lot of time, and in return, they can focus on more critical tasks and create content quicker.
With Bynder you will be able to find digital assets
49% faster
!
Check out Bynder's
Creative Workflow
, if you're aiming to approve and publish your content quickly!
Increased volume
Marketing teams often find themselves struggling over the never-ending topic of content volume. The challenge is that there's always an overwhelming amount of information to cover but only a limited amount of resources, whether it's finances, time, or production capacity. In addition, marketers face another challenge: balancing quality and quantity while striving to engage their audience and drive sales, given the demand for content at scale.
Bynder's DAM provides various options for how content creation teams can scale production, and here are the top 3:
Easier collaboration: access, edit, and distribute content more efficiently both internally and externally, so you can work simultaneously and produce more material in a shorter time. Teamwork makes the dream work!

Reuse assets: avoid duplication, utilize already existing assets, and maintain a consistent brand image and user experience. Repurpose successful content for new campaigns instead of starting from scratch!

Utilize templates: create your own templates that will allow your team to speed up the content creation process, providing numerous benefits, for example, localization and personalization at scale. Do more with less!
Tailored and personalized approach

In today's digital world, customers have high expectations for brands, and marketers have a small window of opportunity to capture their attention. As a result, now, perhaps more than ever before, organizations strive to adopt emerging technologies and grow through creativity, as customer demand for personalized content is on the rise.
By framing the subject matter in a more personal and customized manner, companies are more likely to appeal to their audience and generate higher user engagement. With DAM tools such as Creative Workflow, Content Workflow, and others, teams can better localize and tailor promotional material, make it more customer-oriented, and generate a more positive brand association.
When operating in different markets, it is equally important to create marketing content that can be scaled and, at the same time, localized and adapted to the specific requirements and nuances of regional markets.
Bynder makes it easy for global marketing teams and external partners to source and share localized, on-brand content. DAM helps teams ensure that their content is always culturally sensitive and tailored to the local market's needs by making sure the right assets are shared with the right people at the right time.
Maximize investment

Last but definitely not least, being able to easily create, manage, and distribute all valuable assets within one user-friendly environment will save your company a lot of time and money, which is something all brands are looking to do in 2023. Consider investing in DAM a strategic maneuver that will pay off both in the short and long term.
With a user-friendly interface, onboarding to Bynder is quick and easy, which means that DAM will increase company productivity immediately after launch, as teams can start working more efficiently sooner.
After Siemens Healthineers implemented Bynder's DAM, the company's productivity increased by 200%. Bynder's ease of use and scalability accelerated the implementation process, onboarding 10,000 users within one year.
Regarding long-term return on investment (ROI), with connected applications like Dynamic Asset Transformation and Studio, Bynder customers can have improved workflow and safer asset exchanges. In addition, DAM helps companies utilize automation and templates to eliminate costs associated with outsourcing asset creation and distribute localized content more efficiently, resulting in better campaign performance. This approach frees up time and resources that can be better invested in creating original content for new campaigns, where every minute not spent searching for a file is a minute saved for higher-value work.

Bynder's DAM's ability to facilitate faster creation, retrieval, storage, and distribution of digital content can enhance the ROI of all brand and content marketing efforts and support your entire content lifecycle from scaling your creation all the way up to automated and optimized delivery.
Put simply, Bynder will help your brand achieve the ultimate business goals of 2023: consolidate systems and save money.
---

---