5 principles for scaling video content creation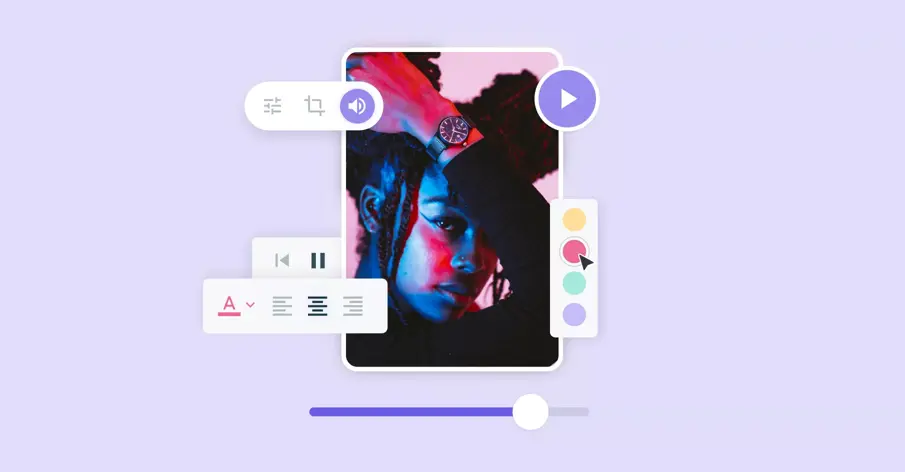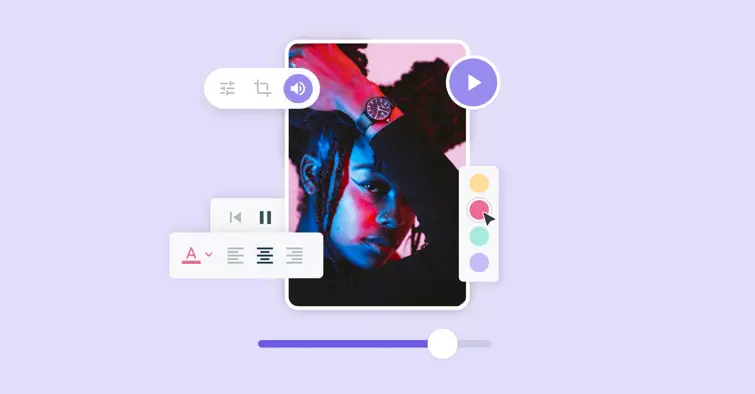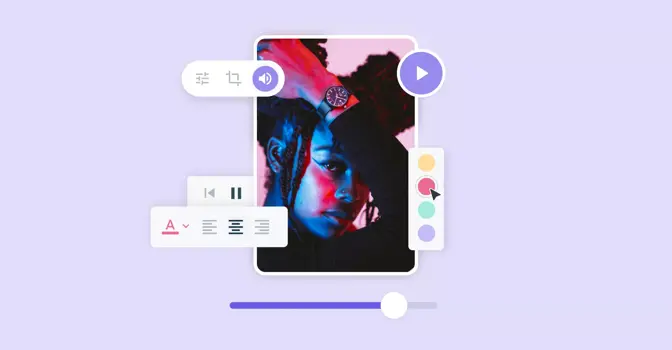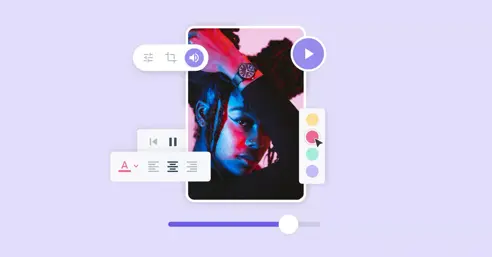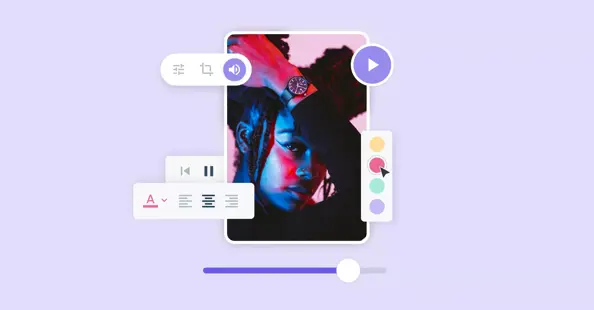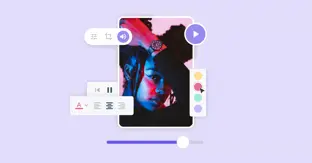 How important is video?
So important, Instagram abandoned its photo-sharing app identity to go all-in on video. July 5th, 2021, Instagram declared they are no longer a photo-sharing app. That's how important video is now. Adam Mosseri, Head of Instagram, says there are four trends right now that are heavily influencing their strategy:
Creators (shift in power from the institution to individual)

Video—which is driving an immense amount of growth online right now

Shopping—the pandemic accelerated the shift from offline to online by several years

Messaging—how people connect with their close friends has changed in the past five years
But the main thing driving the shift to more video, according to Adam? It's simple, really. People just want to be entertained. These days, everyone wants the Netflix experience. This longing for entertainment isn't just evident for consumers of B2C and D2C brands—even B2G and B2B audiences are craving original, on-demand, story-driven video content, as made famous by Netflix. And the recent launch of Salesforce+ proves the B2B giants are listening. Carla Piñyero Sublett, CMO at IBM, recently had this to say about video and storytelling: "The need for storytelling in B2B marketing is even more crucial after COVID, which has impacted how people like to consume information."
The days of white papers and longform emails might be over. Folks are looking for rich videos with more substance, where they can actually learn something.
Carla Piñyero Sublett
CMO at IBM
Pump the breaks before you decide to scale video efforts
We think that this moment in time is an opportunity for brands to scrutinize not only the video content they're currently creating but their content output as a whole.
Why?
No one wants to create more content for the digital landfill. That's why. Content significantly impacts business positively, but not if you're diluting your marketing programs with low-value content that's easy to ignore. To truly avoid creating low-value content and put parameters in place to scale up, marketing teams need to focus on video content creation.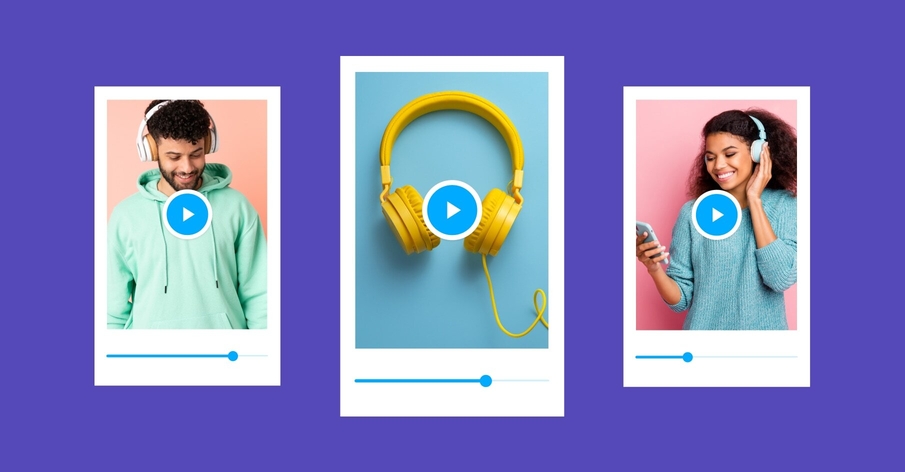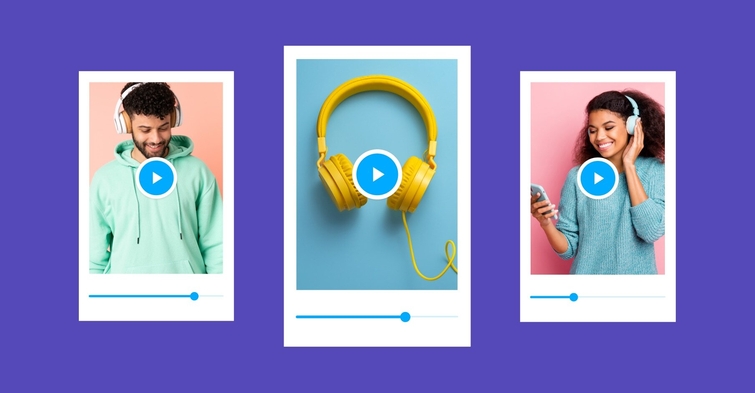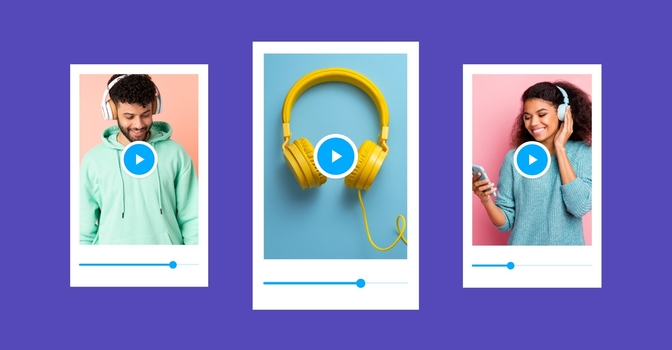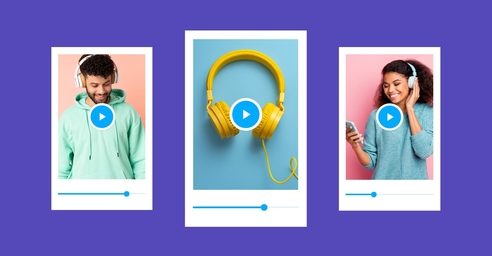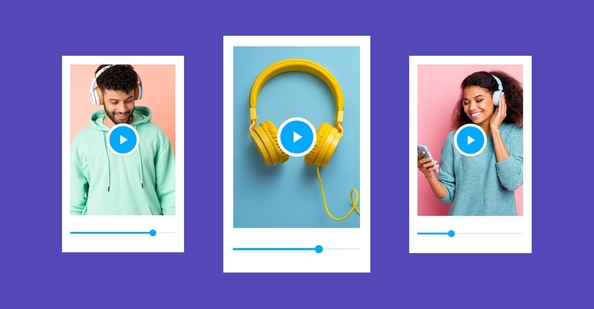 How do you create focus around video content creation? By applying these 5 principles to your video content creation practices:
5 principles for scaling video content
Video creation should be democratized & accessible.

Video creation should be unified & frictionless.

Video creation should be fast but should NOT be fast content.

Video creation should be consistent & on-brand.

Video creation should be limitless.
#1 Video creation should be democratized & accessible
The first principle for scaling video content creation is that everyone can be a creator. With video templates that abide by your brand rules, you don't have to worry about someone making your brand look bad. It can be scary to open up content creation activities to non-designers, non-creatives, and non-videographers. There is a bit of risk, but if you use Bynder it's much lower than what you find in a tool like Canva or Biteable. But the value you get is that you:
Tap into creative ideas from team members that aren't necessarily in a 'creative role'

Protect the bandwidth of your creative team by automating low-value, repetitive work

Get time to work on more creative and longer-format video content
#2 Video creation should be unified & frictionless
The second principle for scaling video content creation is that the creation process should be unified, deliberately simple, and frictionless. Everyone should have centralized access to the content creation experience. The content creation experience must be seamless, unified, socialized, and evangelized. If you want to deliver a seamless digital experience, all your assets need to be consistent and on-brand. But with all these different channels and platforms in the customer journey, you create a lot of different content types as well; Images, videos, documents, banners, but there's a separate tool for creating each type of asset, which leads to less consistency. What if there was one place to create, a sort of 'studio'?
When you create all these content types in siloed point solutions, you need to redo a lot of work, but secondly, it makes it much harder to manage and control a consistent look and feel, which ultimately will lead to a less seamless experience. Our vision is to deliver a unified content creation experience that will simplify and speed up the process and ensure consistent campaigns.
Maarten Boon
Product Manager, Studio at Bynder
#3 Video creation should be fast but should NOT produce fast content
Let's face it; It's a common misconception that video is either low quality and comes out fast or high-quality and takes FOR-EV-ER. Our third principle for scaling video content creation is that it doesn't have to be garbage just because it didn't take that long to do.
Creative video content can be created quickly without sacrificing quality. We recommend re-using content atoms or building blocks so that there are multiple templates with plenty of flexibility to start from. Atomization accelerates the content creation process. Read our zen guide to creative automation to learn more about the benefits of breaking your creative content down into modular elements.
#4 Video creation should be consistent & on-brand
Everything doesn't have to look the same—but it needs to look recognizably yours.
In a world where an interaction with a consumer sometimes only lasts a couple of seconds, having strong and consistent branding is key. But with all these different stakeholders both internally and externally working on your content, it is tough to manage brand consistency. It's integral to have a centralized, single source of truth for brand assets (DAM) and brand identity rules (Brand Guidelines). But let's not stop there—they should also integrate into the video content creation workflow under the same platform.
#5 Video creation should be limitless
Video creation with templates is limitless *if* you build templates as openly as possible to maximize re-use. This fifth principle is super important because the amount of touchpoints where consumers interact with your brand grows larger each day.
If you want to create impact, which most of us do, you need to adapt and personalize your content to surprise and delight your customers. So that means you need to release the barriers to scale.
Traditional creation software creates one asset at a time.
But our platform creates at the speed you want with the quality your customers deserve.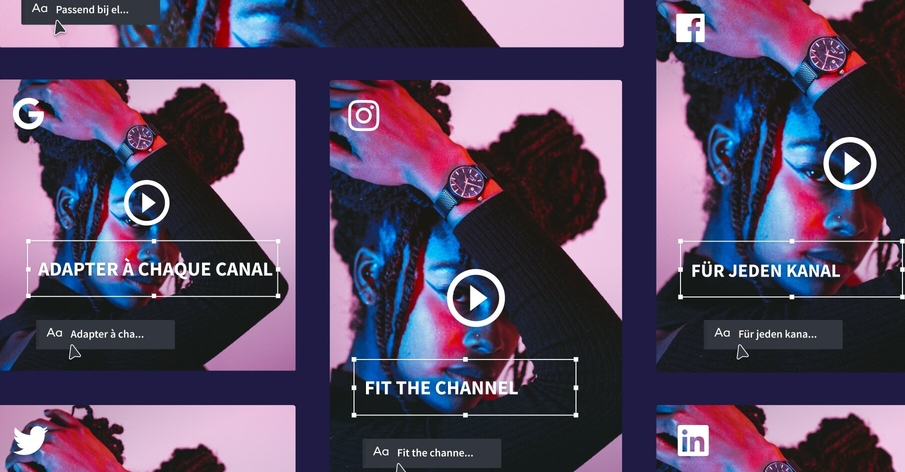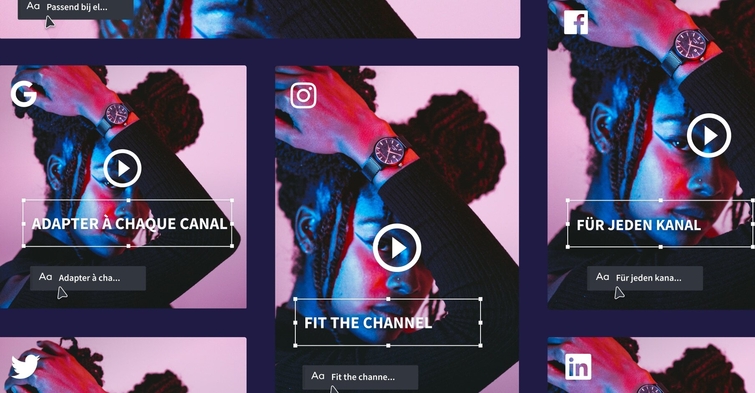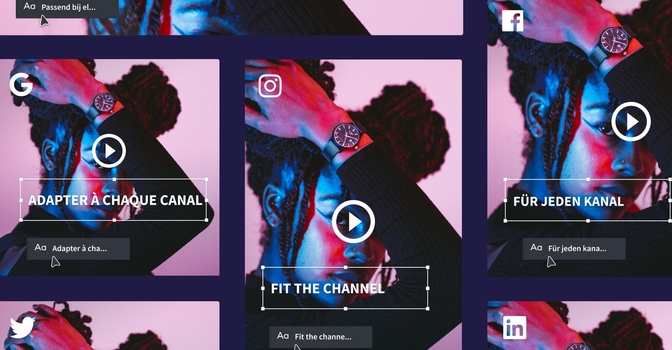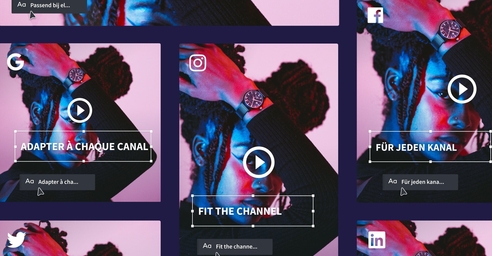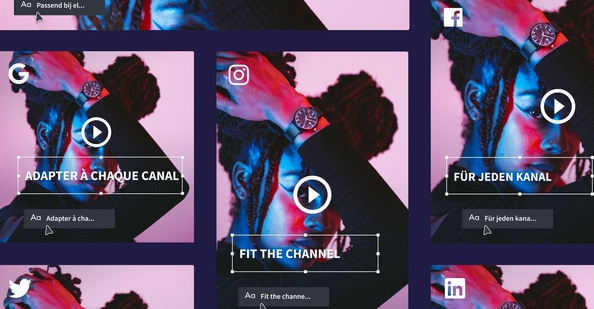 FAB-Q
Your fabulous frequently asked burning questions about scaling video content
How can you add more video to each customer touchpoint across the buyer journey without increasing agency spend?
Bring it in-house.
Think about it. Your in-house creatives live and breathe your brand, while agencies have many clients with many brand guidelines and so, so, so many creative briefs.
Besides, we're not talking about the next big commercial from Nike—we're talking about all those little touchpoints between the first time a customer sees your product to the moment they decide to purchase it.
How many times does a customer interact with your brand before they buy? And how much would sales decline if you suddenly took away all your creative digital content that promotes your products and/or services? How much would sales increase if you produced even more high-quality, on-brand videos to promote your products and services?
How can you attract top talent to your brand in an increasingly candidate-crowded job market?
Surely you've seen the job postings on LinkedIn that people lazily share to promote openings at their organization. They aren't visual. They aren't dynamic. They aren't memorable! How are you supposed to stand out to top talent when you can't even stand out in the feed? More branded, creative content is worth the investment if you're looking to level up your employer branding.
Why should I prioritize scaling our video content creation efforts?
People don't necessarily want to talk to you (I'm sorry—I'll talk to you if you like!) Almost two-thirds of them would rather watch a video that explains your product or service. People can do it themselves, and video is one format to digitize your knowledge. People get the information they need, and they don't have to talk to you. Everyone wins.
---

---