Content marketing statistics: 4 trends and insights from marketing professionals for 2023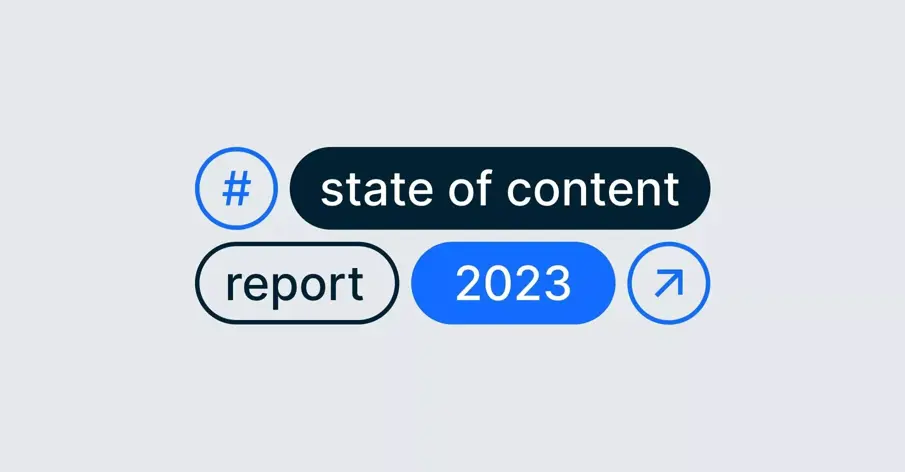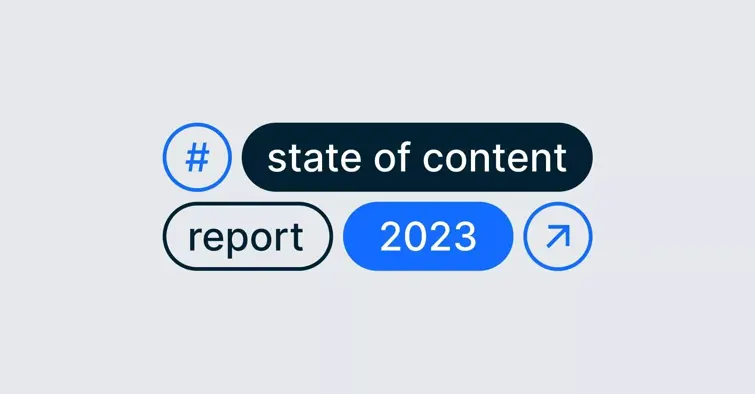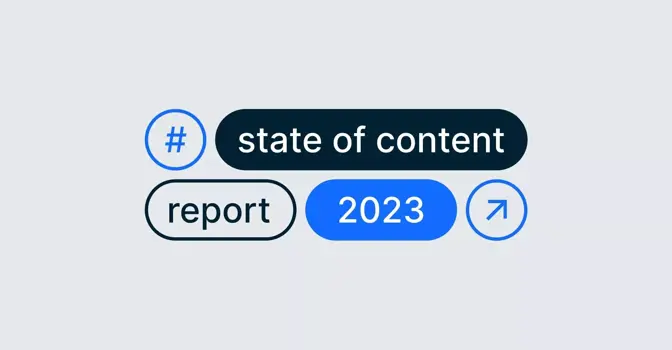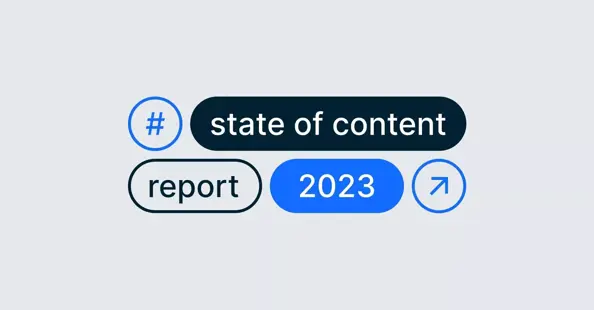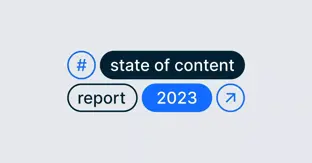 In the ever-changing landscape of marketing, content remains a vital component for success. At Bynder, we've recently conducted survey of over 1200 marketing professionals and found that as brands navigate the challenges of a volatile economy in 2023, CMOs recognize the significance of investing in content creation, management, and distribution. The report unveils statistics and insights into the strategies and priorities of businesses in 2023—particularly in the technology and consumer goods sectors.
In this blog, we will delve into some report findings and content marketing statistics to see what to expect in months to come. Read on to discover the latest trends, strategies, and statistics that will fuel your content marketing efforts in 2023 and beyond.
Content Marketing Statistics:
1. Investing in marketing technology
According to our State of Content Report, businesses in the technology and consumer goods sectors recognize the value of investing in marketing technology that supports content operations. The survey reveals that many companies in these sectors plan to maintain or increase their investment in technology that enables them to meet consumers' demands for content in terms of volume, variety, and velocity across multiple channels. Strategic investment in tech systems that streamline content creation and distribution can, in fact, effectively drive sales, brand awareness, and cost reduction.
In a data-driven world, personalized and consistent content experiences are more important than ever. Tech investments focused on simplifying the creation and distribution of such experiences are gaining prominence. By leveraging the right technology, businesses can create personalized content that resonates with their target audience—resulting in increased sales and brand loyalty. As we'll see in the next paragraph, our survey found that reducing agency spend while investing in scalable tech systems to streamline content creation in-house is fundamental for companies aiming to maintain a competitive edge.
2. Consolidating martech stacks
Minimizing unnecessary expenses and increasing operational efficiency are top priorities for CMOs in 2023. The survey highlights that CMOs across industries are planning to consolidate their existing martech stacks by identifying and eliminating redundant or unused services. By investing in technology that unites various systems into a single, integrated environment, organizations aim to drive consistency and engagement throughout the customer journey while reducing operational costs.
The survey reveals that an impressive 83% of marketers across industries are focused on consolidating their technology systems and reducing agency spend. This shift towards consolidation empowers organizations to develop an effective integration strategy, resulting in improved consistency, reduced costs, and increased customer engagement.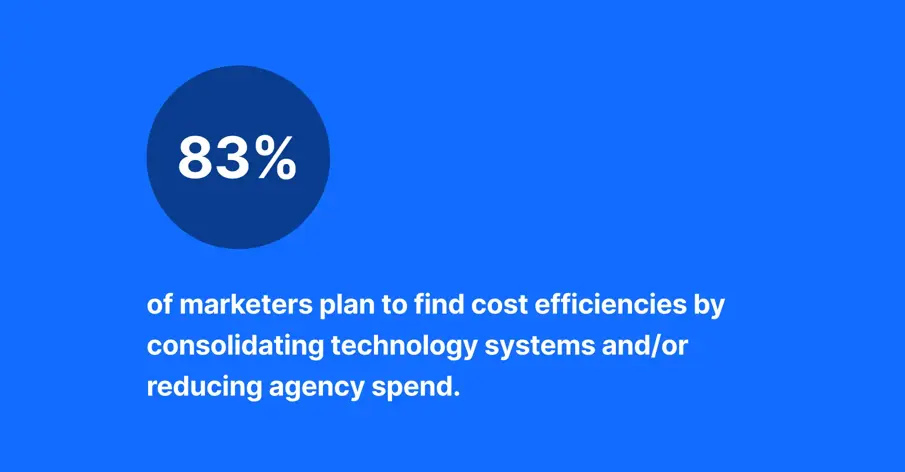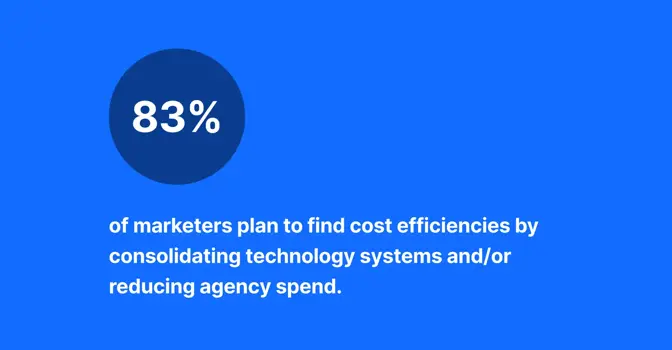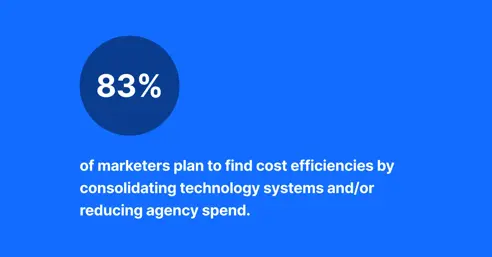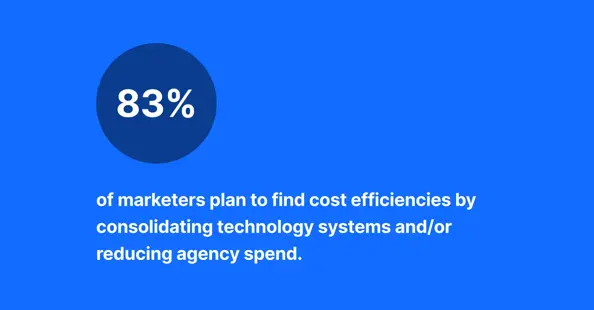 3. The power of a connected digital ecosystem
In today's digital-first world, maintaining consistency while distributing content across multiple channels is a challenge faced by most brands. We found that 66% of marketing professionals who regularly use more than 11 channels for their marketing and promotional activities find it challenging to maintain consistency. However, a connected digital ecosystem powered by a digital asset management (DAM) platform can help businesses overcome this challenge.
Within this ecosystem, teams can manage the entire content lifecycle, from creation to automatic distribution at scale. By ensuring the proper delivery of assets to the platforms that require them, businesses can deliver exceptional content experiences to their target audience at the right time—increasing engagement and achieving their goals.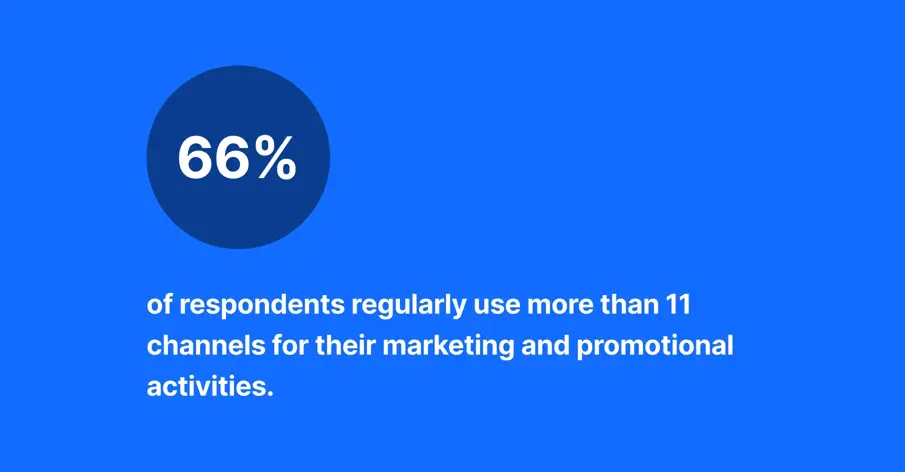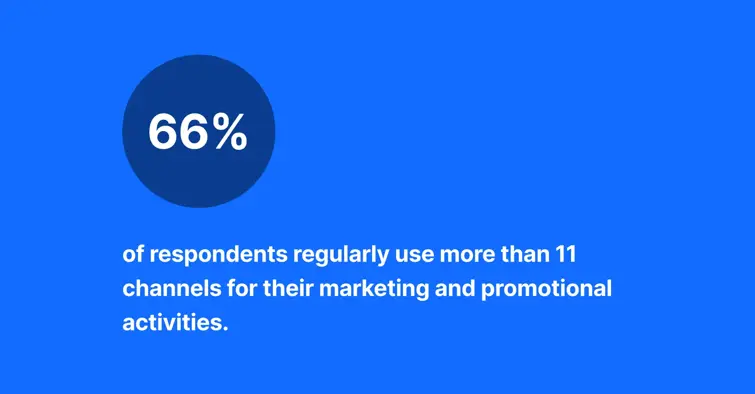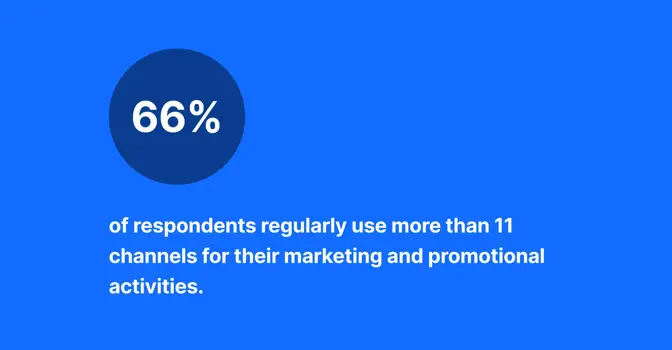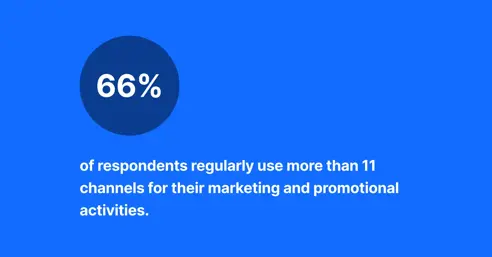 4. Brands' investment in content marketing
Our survey indicates that most tech and consumer goods companies are increasing or maintaining their investments in content creation and distribution. These investments are strategic decisions aimed at safeguarding their finances during uncertain times.
By allocating resources to content marketing, businesses can maintain brand visibility, deliver value to their target audience, build brand trust, and secure new keyword rankings, traffic, and shares. Failure to invest in content operations can disrupt brand momentum and put companies at risk of losing customers who may not find their content when they are ready to make a purchase—ultimately affecting profits.
The majority of marketers worldwide (69%) consider investments in content as tactical decisions to protect their financial stability. When we zoom in on CMOs, we see even higher interest in investing in content. Specifically, 76% of CMOs within the technology sector and 75% within consumer goods companies express strategic interest in content investment.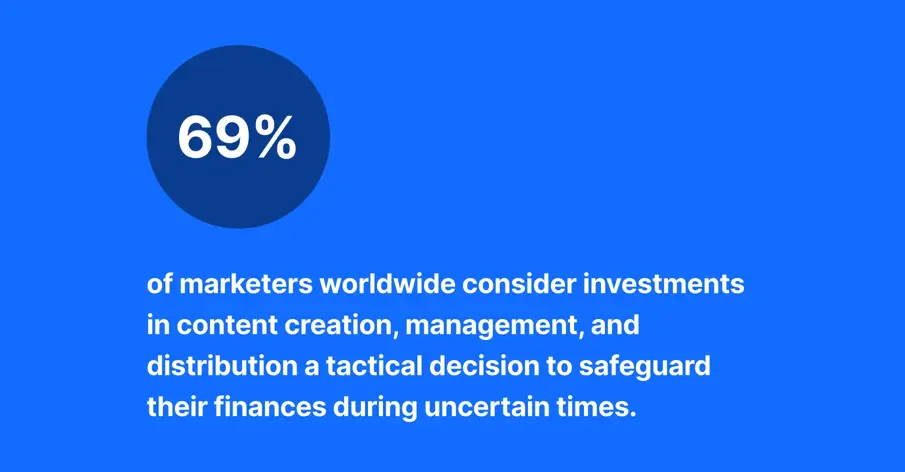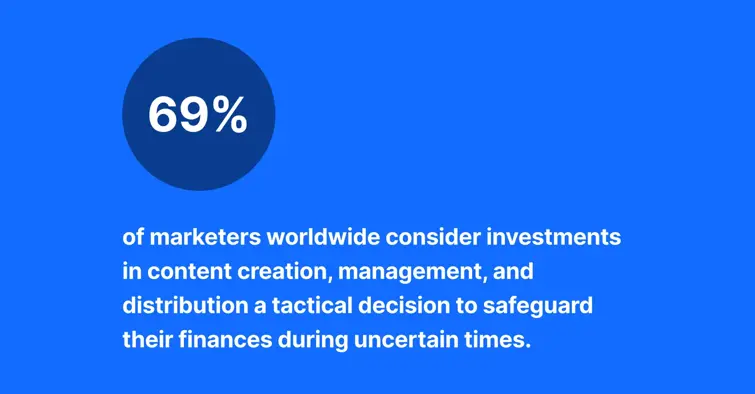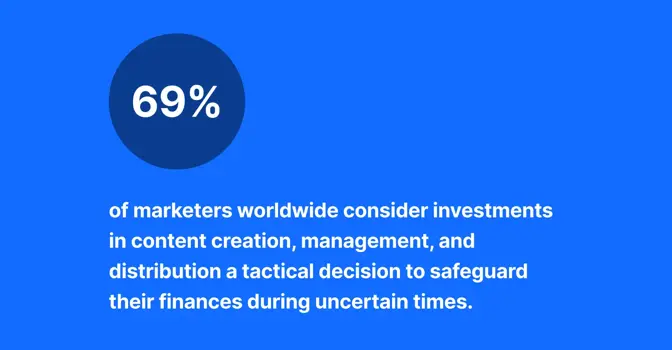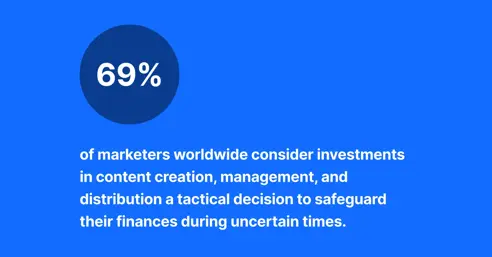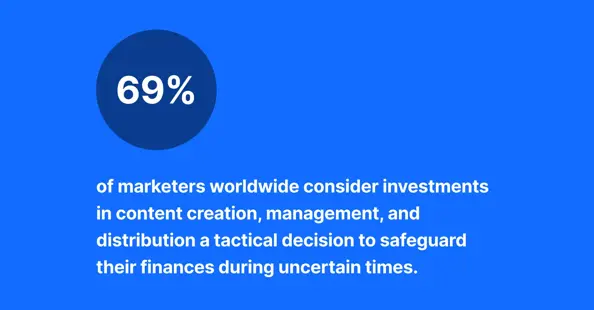 As marketing professionals adapt to the challenges of a volatile economy in 2023, investing in content creation, management, and distribution has emerged as a top priority in our recent survey. The data from our State of Content report reveals clear interest in consolidating technology systems, reducing agency spend, and investing in scalable tech solutions that streamline content operations. By developing a connected digital ecosystem and leveraging the insights provided by a DAM platform, businesses can drive consistency, engagement, and cost reduction while delivering personalized content experiences that resonate with their target audience.
Stay ahead of the curve by maximizing the power of content within your marketing with the most powerful, intuitive, and richly integrated DAM platform on the market. Schedule a demo and ask one of our experts to show you what Bynder's DAM can do for your business.
---

---