DAM for consumer brands
How do consumer brands use digital asset management and manage their global content libraries?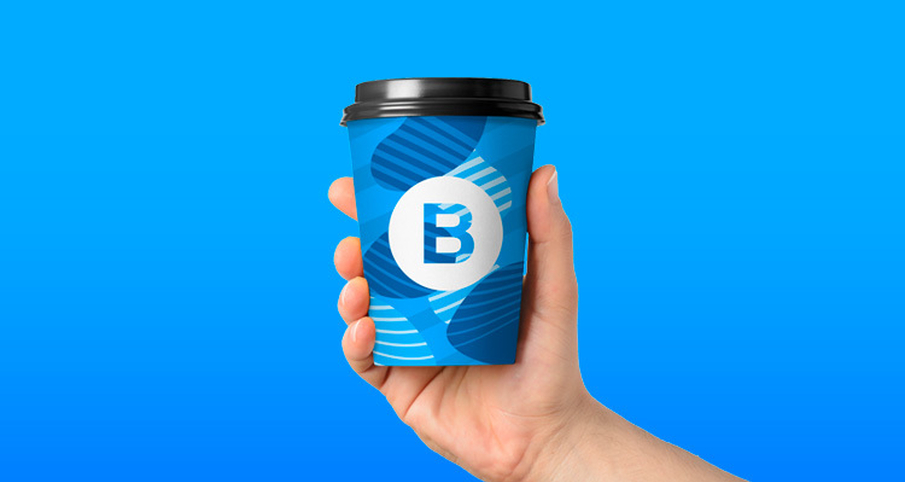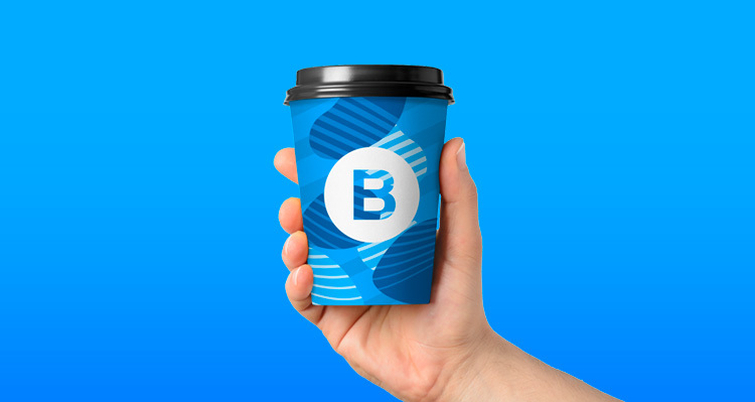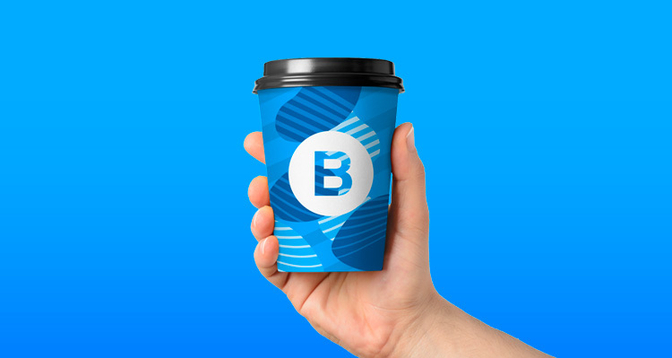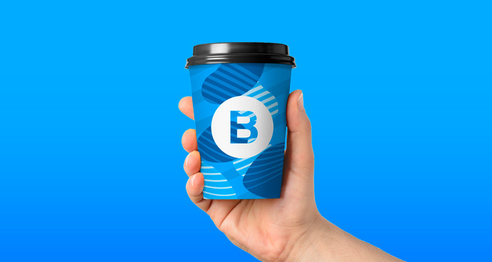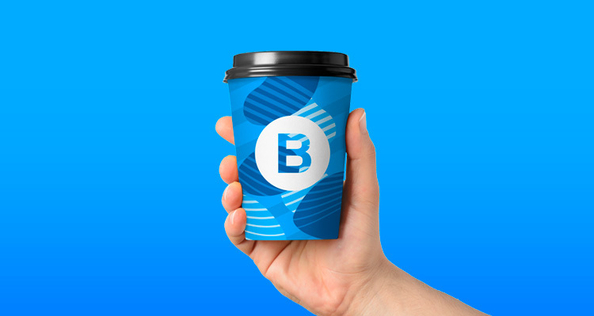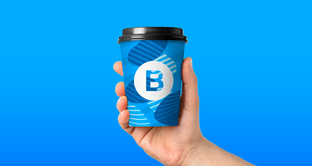 The global digital economy is changing. New digital touchpoints and content types are popping up every day, yet the same digital challenges that plagued us in the past are still waiting to be solved across many global consumer brand companies. Companies are struggling with creating a foundation for digital transformation that can scale as their business grows.

Read on to see how companies like Alpro, Britvic, and Edrington tackled the biggest digital transformation problems facing global marketing teams today.
Common digital content, collaboration, and brand consistency challenges for global consumer brands


Digital challenges faced by consumer brands

How consumer brands tackled these challenges with Bynder and digital asset management

No easy way to re-use content from one market to another






It's hard to locate and replicate/reuse packaging and brand assets across markets

One single source of truth through implementing a DAM solution
Tagging content by individual market
Global marketing produces master assets, local markets can adapt and re-use
Bynder DAM allows users to browse through other markets content which can then be re-purposed for other geographic markets

The sheer scale of assets and content makes it difficult to manage - across multiple platforms and multiple brands - There is no "single source of truth" for brand assets





For every product, multiple assets need to be created, managed and distributed

Having one system as the "system of record" for marketing and brand assets instilled trust in users that they would always be able to find the right assets at the right time
The system enables asset ingestion workflows to help external agencies to upload assets easier, through features like the External Uploader
Larger organizations hired dedicated marketing resource to help with the scale of assets to be tagged and organized

Difficult to share assets with external partners and agencies





New versions and updated assets get lost in back & forth emails with agencies, partner and retailers

Collections and easy sharing functionalities in the platform allow any user to share a collection of assets with external parties (external parties need not be users of the system to receive the files)
External Uploader allows agencies and photographers to "drop off" assets for review

No easy way to safeguard brand consistency as a rapidly growing company

Maintaining a track record and brand consistency becomes a challenge as companies develop more brands, products, packaging and promotions,

The system provided oversight into assets being produced
Brand Guidelines were embedded within the platform and easily accessible to everyone
Review and approval cycles with Creative Workflow helped ensure consistent content

Creative collaboration is difficult without a centralized platform

Teams across the organization are guilty of using different platforms when they could be collaborating in a centralized platform.





Inviting key clients and creative performers to a platform where they could work together helped ensure brand consistency and oversight in one place
Usability is key when looking for a solution that suits all stakeholders…

Scaling content to the global marketing level and across markets is difficult

Bottlenecks are commonplace when new assets created by distributed teams, agencies and business partners need to be reviewed and approved.

Instead of sectioning off the DAM, some consumer brands allow access to all brands and markets so that stakeholders globally can be inspired by what other markets are doing and also be empowered to reuse content that was successful in one market for their own market.
Understanding where the bottlenecks are is key. Content analytics is essential for identifying where processes can run more smoothly.

Teams are pressured to deliver so much content so quickly that it's hard to stop and think of what can streamline, facilitate or automate processes.

Creating more content is difficult when your teams are doing everything manually and re-creating the wheel each time a new piece of content gets made.

When looking for ways to optimize processes, technology is one part of the story as many modern technologies can help you achieve the efficiencies needed to improve productivity.
However, a big part of the need from organizations is having the right service & support to ensure that you can continue your daily operations while a system is implemented and teams get trained.

Some DAM answers for how consumer brands solved these challenges
Let's dig a bit deeper by examining what current Bynder customers have to say or what they have done about the biggest (and most common) problems facing consumer brands today.
How can consumer brands ensure brand consistency with multi-brand global asset libraries?
Britvic, the largest supplier of branded still soft drinks, have an enormous amount of brands across many different markets. This means multiple file types and content produced for the global market, as well as individual markets. Best practices learned from Britvic include:
Ensuring navigation of the brand portal compensates for many different user journeys and paths (multiple brands, multiple markets, multiple content types.)
Because of the high volume of assets, tagging is of paramount importance so that users can easily find what they need with a few clicks.
In addition, Britvic spent a great deal of thought on change management including how they would architect their roll-out team which consisted of not only a core team of marketing, IT, and Bynder, but also an extended team (procurement, security network and legal) but also a champion network which included key stakeholders across markets and job roles (external users, corporate comms, sales, and more.)
Group SEB, a world leader in small domestic equipment, solved their multi-brand content chaos with Bynder as well. With around thirty different brands to manage, they needed a DAM solution that could scale with their asset volume and rapid growth.
Key needs for Group SEB included:
Synchronization: Data had to be synchronized in real time from the Group's digital asset management portal to its Product Information Management (PIM) solution.
Collaboration: Design agencies that collaborated with Groupe SEB required easy access to their DAM portal to upload and share visuals.
Centralization: Groupe SEB employees needed to get on the same page to store, organize, and share all of their content in just a few clicks.
Bynder makes it possible to import, search, view and share all content of the Groupe SEB brands in a few clicks. This tool is at the heart of our digital acceleration, helping each user to easily access the media and product lines they need.
Serge Miard
Head of Digital Marketing & eCommerce at
Groupe SEB
How can consumer brands ensure that users adopt and understand how to use a digital asset management system like Bynder?
Some consumer brand companies choose to hire a dedicated marketing resource to manage a digital asset management platform like Bynder, as in the case of Britvic, but other companies, like Alpro, the European plant-based pioneer of Danone, also comment that the ease of use is immediately apparent:
The Bynder system is so self-explanatory, that our team is always comfortable using it, and we trust that our assets are always stored safely.
Stefanie Cools
Management Assistant at
Alpro
And sometimes the proof is in the pudding, meaning that a user's first experience with being able to find the right asset through self-service can establish a great understanding of how the platform provides utility and help for day-to-day tasks, which in turn, establishes a great deal of trust with the DAM platform and initiative as a whole.
All our assets are in one portal and organized in a way that makes sense to how we work. With Bynder's smart search filters, we no longer need to chase colleagues for that one photo; it's all there to find in an instant.
Stefanie Cools
Management Assistant at
Alpro
What is one thing that you would share with other consumer brand companies that are looking to build a successful digital transformation foundation at their organization?
It's easy to get caught up in the magical thinking of how a technology solution will solve all of your problems for you, but the sagest words of advice that you've probably heard before from others have a bit more weight coming directly from consumer brands that have been there, done that.

Britivic recognized that Bynder wasn't just a repository or platform for digital asset management. This would be a cultural shift in the way that they worked.
It's not about the technology...This was a bit of a change for Britvic in relation to not only processes but obviously having a champion network, how we work with our agencies on our assets, so there were many different elements that we needed to involve.
Jonathan Ansell
Digital Marketing Ops at Britvic
How can consumer brands work more efficiently with internal and external stakeholders?
The challenges of working with internal and external stakeholders include things like not being able to easily share assets or involve them in a centralized system for collaborative efforts on marketing campaigns and content. Bynder helps solve this problem with features, including:
Collections which enable you to group/collect and share assets with anyone, even if they are not a user of the platform, or even by architecting specific permission profiles that give external partners access to the system, but with a more restricted view of the tool and content.
External Uploader which allows external partners to drop off assets for review without having to log in.
Bynder Express is a transfer tool within the Bynder platform that lets you send links to people via email or by shareable links. The best part - you can set expiration dates or even revoke links you've sent.
Collaborating with our agencies from a centralized space makes creating campaigns so much easier. Designers can upload marketing materials to Bynder for review, saving us from constant back-and-forth emails.
Stefanie Cools
Management Assistant at
Alpro
Our team uses the Collections feature every day to distribute assets to both colleagues and partners. We can send out materials to our distributors without them needing to be a user, saving all that time we used to spend uploading and forwarding via email.
Stefanie Cools
Management Assistant at
Alpro
DAM is a foundation to build upon
Digital asset management serves as a foundation for all of your other digital strategies and digital transformation initiatives to grow upon. Companies like Edrington, the international spirits company, recognize that in today's market, technology solutions need to scale with you as your business grows. Simply having a DAM repository is not enough. You need a platform that will grow with you as your business evolves and new digital touchpoints become available.
Following the implementation of Bynder, it is apparent that this solution, above others, provides a reliable and sustainable technology. A resilient and scalable system, it is robust and expandable enough to meet Edrington's global footprint.
Joy Kelso
Commercial Brand Development Executive at
Edrington
The Bynder platform has helped us at the global marketing level really manage our assets in a way that we've never done before. By way of metadata, by way of smart filters, and this all makes it a very seamless and easy to use platform that has been very well adopted in the organization.
Eduardo Gallegos
Global Marketing Planning Manager at Puma
If you're ready to start laying the foundation for brand consistency, global collaboration, content re-use, and scaling your digital initiatives, schedule your demo of Bynder today.
Not ready for your demo yet? See how other consumer brands create, organize, optimize, publish and re-purpose their content to attract customers. Download guide.
---
---