DAM for consumer brands
How do consumer brands use digital asset management to create consistent content experiences?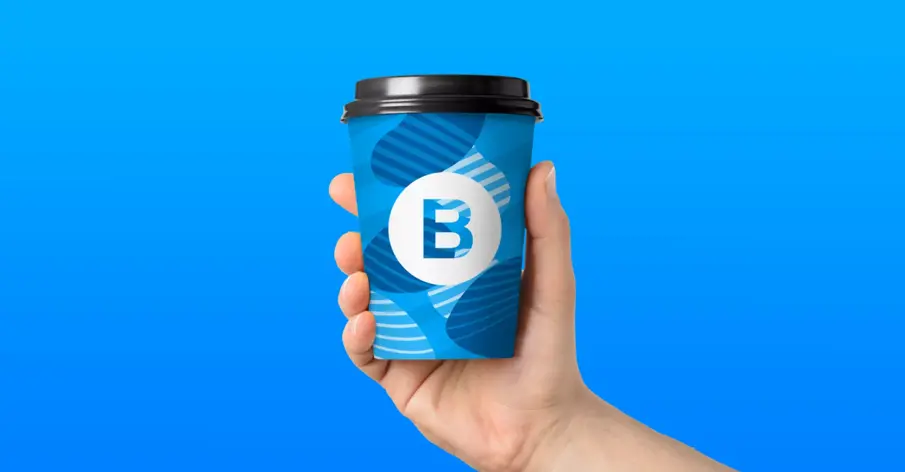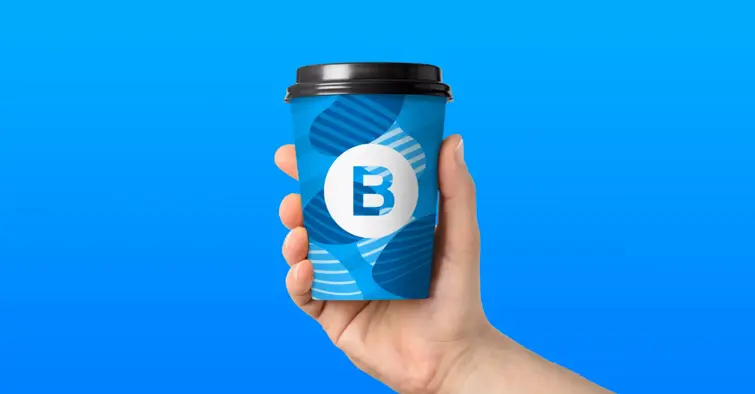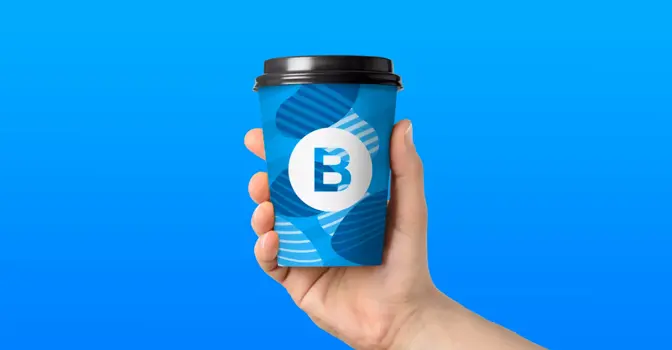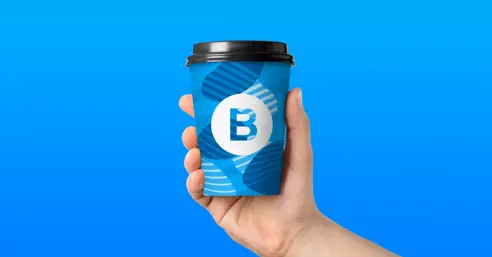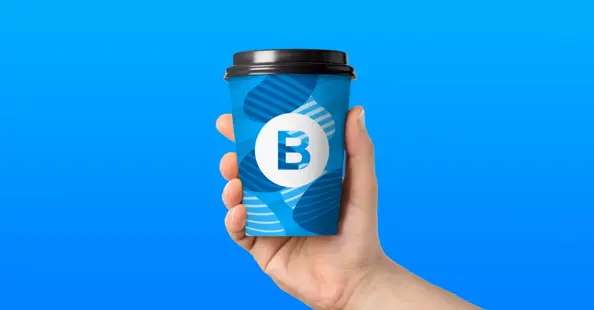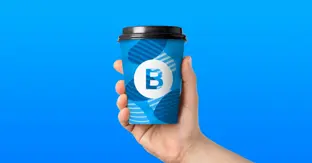 The global digital economy is changing. New digital touchpoints and content types are popping up every day, yet the same digital challenges that plagued us in the past are still waiting to be solved across many global consumer brand companies.
The growing demand for content puts marketing teams under budget and time pressure. Their need is to increase speed of execution and maximize investments while setting up for scale to gain a competitive advantage. But, too often, marketing teams find it increasingly difficult to collaborate and to deliver distinctive, consistent, and relevant online content experiences in order to build customer trust in their products.
Consumer demand for personalized content experiences will continue to grow, but what is a content experience again?
Much more than a specific piece of content you might share with a prospect, the content experience encompasses all of the marketing interactions a buyer has with a brand. Its aim is to improve customer engagement, increase revenue, and create alignment.
In short, a content experience is the ability a brand has to continuously deliver the right content, to the right place, at the right time, and to the right people—anticipating their needs and driving engagement.
To achieve this, brands need a solid strategy and the appropriate system of record for content at the heart of their digital ecosystem to create relevant and contextualized content at scale, bring it to market in a timely manner, and distribute it seamlessly to end-user touchpoints.
For marketers, the bigger concern isn't just keeping up with demand for engaging, on-brand content experiences; it's reaching audiences on increasingly congested digital channels.
Read on to see how companies like Britvic, Bowflex, and Edrington gained a competitive advantage by using Digital Asset Management (DAM) strategically to deliver content experiences that keep customers engaged.

Some DAM answers for how consumer brands solved these challenges
Let's dig a bit deeper by examining what current Bynder customers have to say or what they have done about the biggest (and most common) problems facing consumer brands today.
How can consumer brands ensure brand consistency with multi-brand global asset libraries?
Your brand is your most important asset—that goes without saying. That's why you need a complete overview of what content is available within your asset library to develop marketing and content experience strategies, manage budgets, and safeguard brand identity.
Things can quickly get messy when multiple brands coexist within the same organization. Some of the most relatable setbacks marketers face regularly include:
Large amount of assets stored heaven knows where

Lost and wrong assets use

Inconsistent brand execution in channels

Pressure on budgets and delivery

Too many projects, too many teams, too many stakeholders
Relying on a strategic digital asset management system to gain control over brand collateral allows marketers to streamline creative workflows, break down silos, and increase ROI on assets used and reused.
Britvic, the largest supplier of branded still soft drinks, has numerous brands across many different markets. This means multiple file types and content produced for the global market and individual markets. Best practices learned from Britvic to only deliver the right content to the right people include:
Ensuring navigation of the brand portal compensates for many different user journeys and paths (multiple brands, multiple markets, multiple content types).

Because of the high volume of assets, tagging is of paramount importance so that users can easily find what they need with a few clicks.
Their mantra?
"Right place, right time, right asset."
The number of assets we create is an enormous figure, so we need to make sure we manage this process efficiently, while also ensuring that we have a platform that allows us to reuse content—not only across brands, but across markets.
Jonathan Ansell
Digital B2B lead at Britvic
Group SEB, a world leader in small domestic equipment, solved their multi-brand content chaos with DAM as well. With around thirty different brands to manage, they needed a DAM solution that could scale with their asset volume and rapid growth.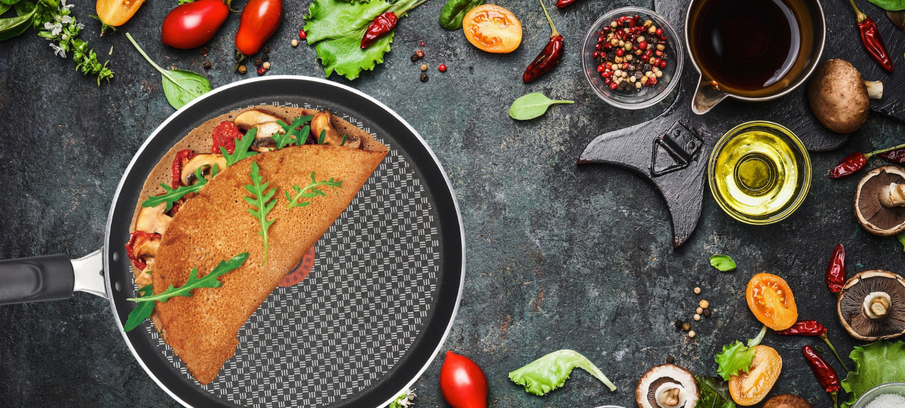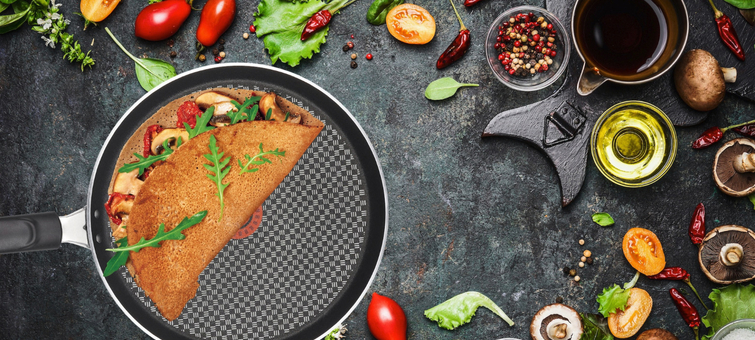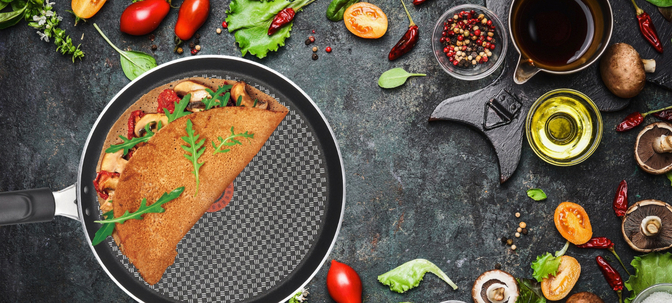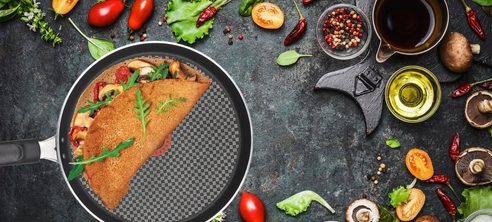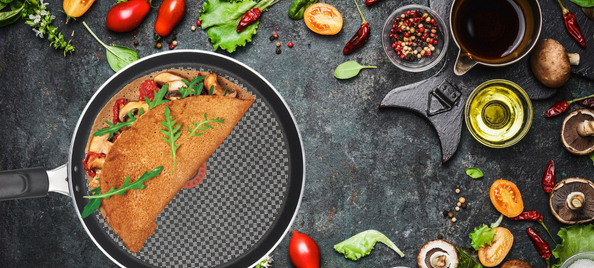 Key needs for Group SEB included:
Synchronization: Data had to be synchronized in real time from the Group's digital asset management portal to its Product Information Management (PIM) solution.

Collaboration: Design agencies that collaborated with Groupe SEB required easy access to their DAM portal to upload and share visuals.

Centralization: Groupe SEB employees needed to get on the same page to store, organize, and share all of their content in just a few clicks.
Bynder makes it possible to import, search, view and share all content of the Groupe SEB brands in a few clicks. This tool is at the heart of our digital acceleration, helping each user to easily access the media and product lines they need.
Serge Miard
Head of Digital Marketing & eCommerce at
Groupe SEB
How can consumer brands ensure the smooth delivery of personalized brand experiences across channels and touchpoints?
In the digital-first world, it is paramount to reach consumers quickly and right where they are—usually on their phones and laptops. Organizations relying on more traditional channels to communicate with their customers have found that reconsidering their online presence and claiming more digital real estate pays off.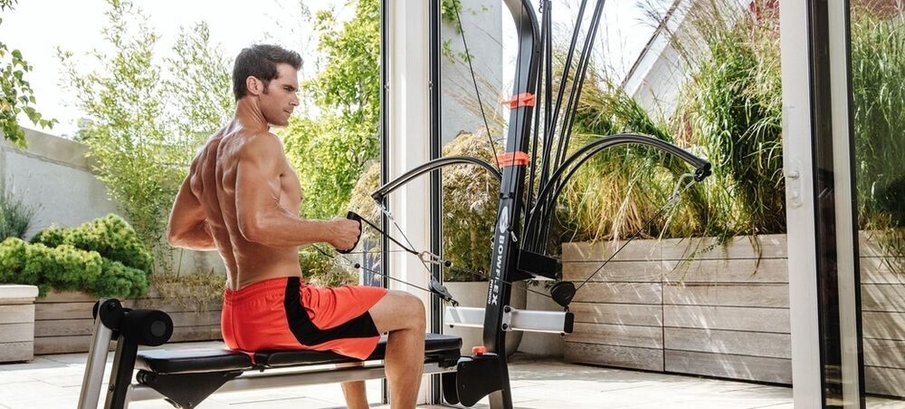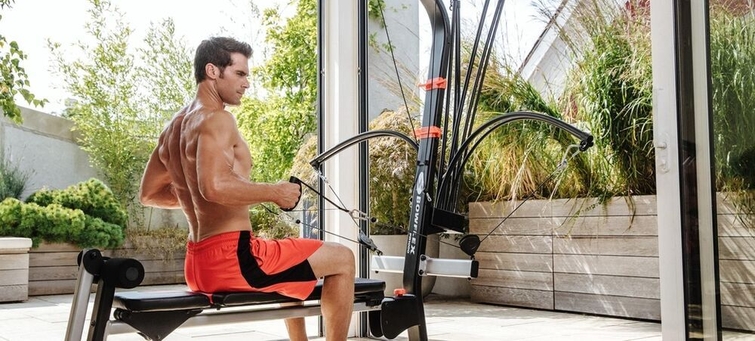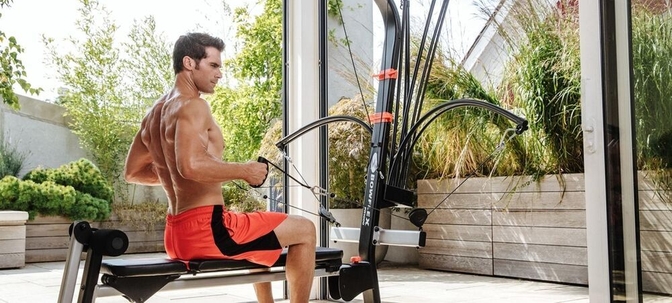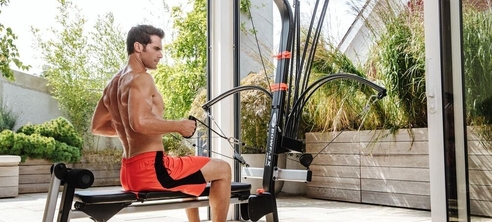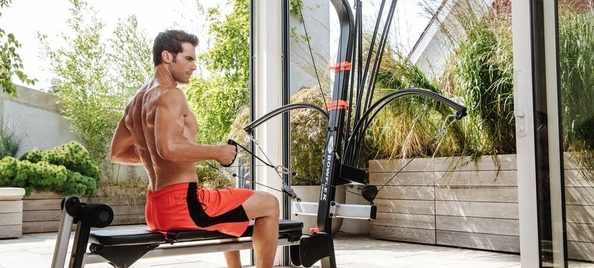 Nautilus was set up over 40 years ago with the mission to help people live healthier lives. They began operations as a single entity, but over the years, they have evolved into a diverse family of brands, including their renowned Bowflex.
Bowflex had to connect with its customers at home to promote its new connected fitness model. They needed to reposition the brand from TV to the web and to social media.
At Bowflex, they know that the key to social media success isn't just reaching a certain amount of people, it's about offering relatable branded content that creates trust and engagement. Bynder allows Bowflex to create consistent content experiences that drive brand trust. All content is easily accessible at the right time and by the right people across all digital touchpoints while increasing loyalty to the brand.
We have a ton of content we need to make and Bynder plays a key part in all of that as every single market channel requires new content; from TV to the website, emails, and, obviously, social media.
Michael Robinson
Creative Director at
Nautilus
A DAM system sits at the heart of a much wider digital ecosystem. From there, it enables marketers to distribute only the right content across digital channels easily, quickly, and error-free. Does this lead to increased ROI? Read below for a real-life example.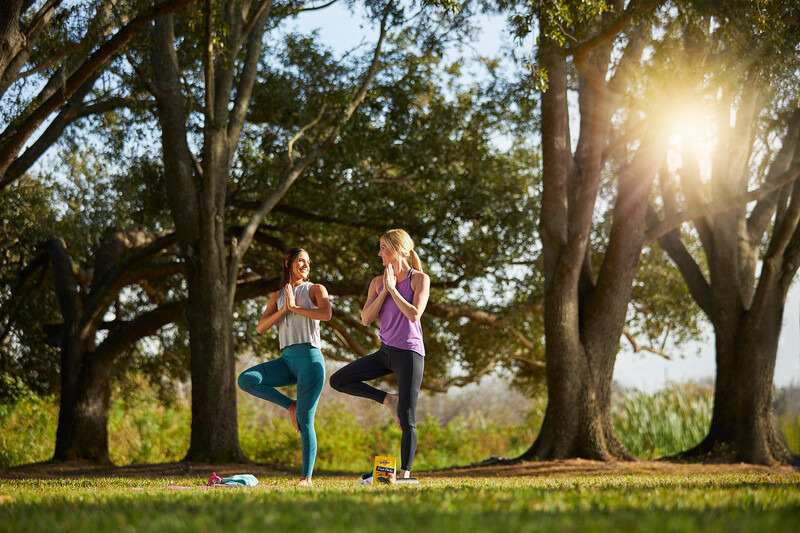 Known for their dried fruit and their juices, Sunsweet Growers market their products across 11 different markets in 45 countries.
One of the most significant findings from their DAM story is the sheer reduction in manual tasks (hours spent managing agency creative, monitoring which assets are being used, etc.)
This way, the team was able to focus more on the fun stuff—the strategy behind the creative and the content, which, quite frankly, is what most of us would rather be doing these days!
As a result of unifying their brand under one digital roof, they stepped up their social media marketing, increased impressions by 18%, and lowered their CPI (cost per impression) by 15%!
Social media has become an increased area of importance for our marketing; it unified our message across international markets, reduced our risk, and created efficiency as well. Our cost per impression decreased, and our engaged users increased by 39%. Just having this preset library of assets created consumer engagement.
Stephanie Harralson
Director of Marketing for North America at
Sunsweet Growers
How can consumer brands transition to e-commerce efficiently to meet customers where they are?
Though things have changed since 2020, some things are here to stay—and e-commerce is one of them. Forbes has found that e-commerce sales as a percentage of total retail sales will increase from 13% in 2019 to 25% in 2026—with a focus shifting from exquisitely digital to omnichannel.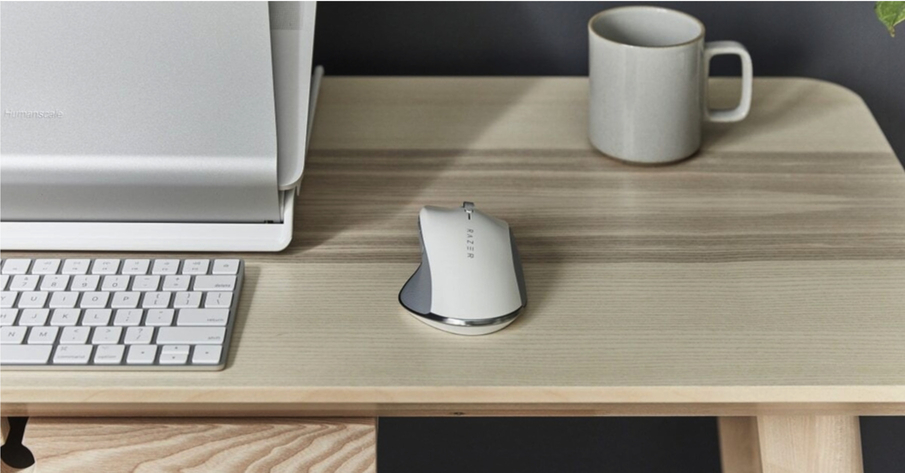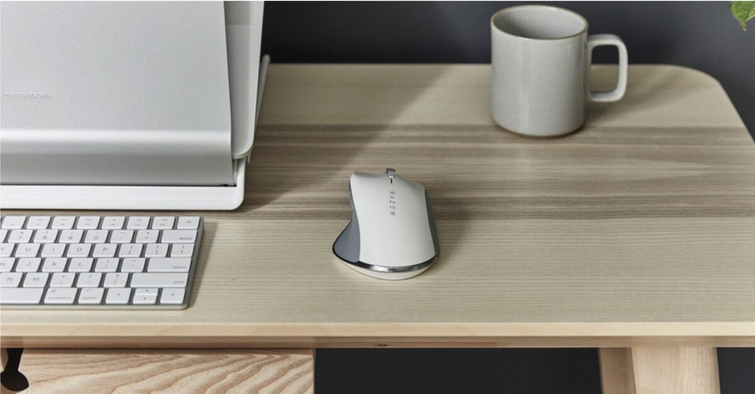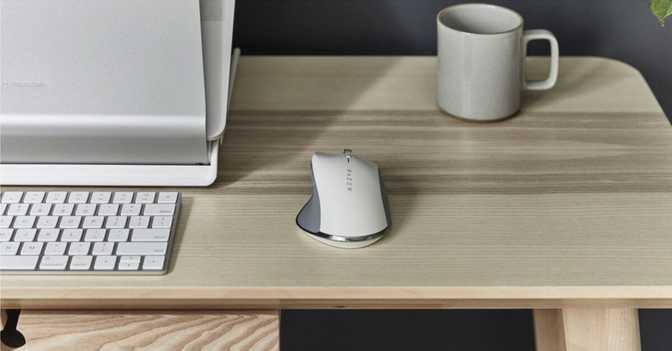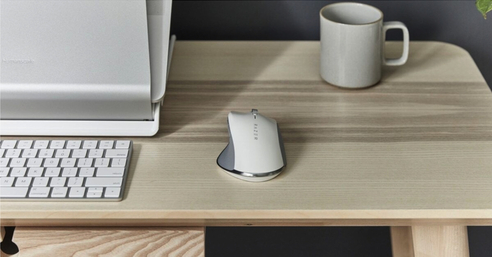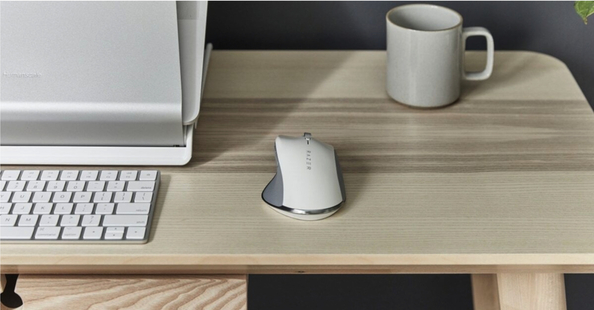 Humanscale is an award-winning manufacturer of ergonomic work tools and office furniture. By bringing on a whole new product line and product distribution channel, their marketing team utilized their DAM system to quickly switch from an in-person to an e-commerce business model in only two weeks.
Thanks to a DAM system that integrates with all other tools in their tech stack—including PIM to enrich assets with product information and populate e-markets automatically—Humanscale have quickly expanded their e-commerce business model to include D2C. At the same time, technology like Dynamic Asset Transformation unlocks the true potential of their web pages by boosting load speeds and SEO ranks with data-saving asset optimization.
Our e-commerce platform has grown over 200% in a year and is really becoming a core part of our go-to-market strategy.
Leena Jain
CMO at
Humanscale
How can consumer brands work more efficiently with internal and external stakeholders?
Raise your hand if you're painfully familiar with the trials and tribulations of working with internal and external stakeholders 🙋. Whether you're working with an external creative agency, trying to empower your ever-so-important network of resellers, or managing where you share info about your products with the press, things do get in the way.
These include not being able to share assets easily or not knowing who has access to your assets. Perhaps more importantly, you must ensure partner execution is always on-brand.
A digital asset management system like Bynder's helps multi-brand companies gain a competitive advantage on three fundamental levels:
Our team uses the Collections feature every day to distribute assets to both colleagues and partners. We can send out materials to our distributors without them needing to be a user, saving all that time we used to spend uploading and forwarding via email.
Stefanie Cools
Management Assistant at
Alpro
DAM is the foundation for content experiences
Digital asset management is a foundation for all your other digital strategies and digital transformation initiatives to grow upon, ultimately enabling you to create exceptional content experiences. Companies like Edrington, the international spirits company, recognize that in today's market, technology solutions need to scale with you as your business grows. Simply having a DAM repository is not enough. You need a strategic DAM platform that will grow with you as your business evolves and new digital touchpoints become available.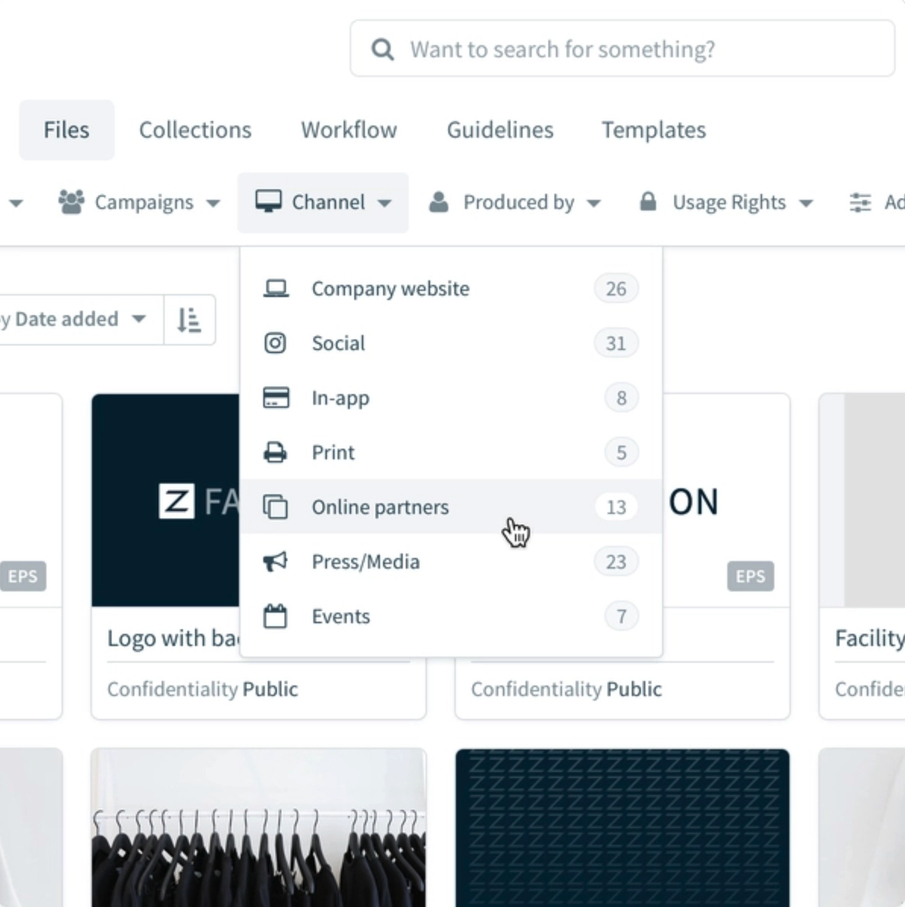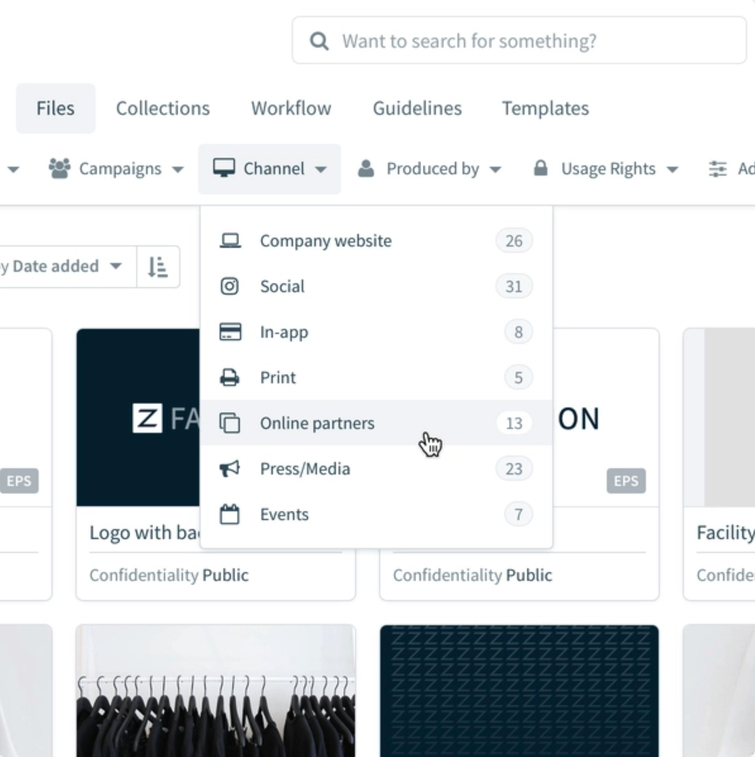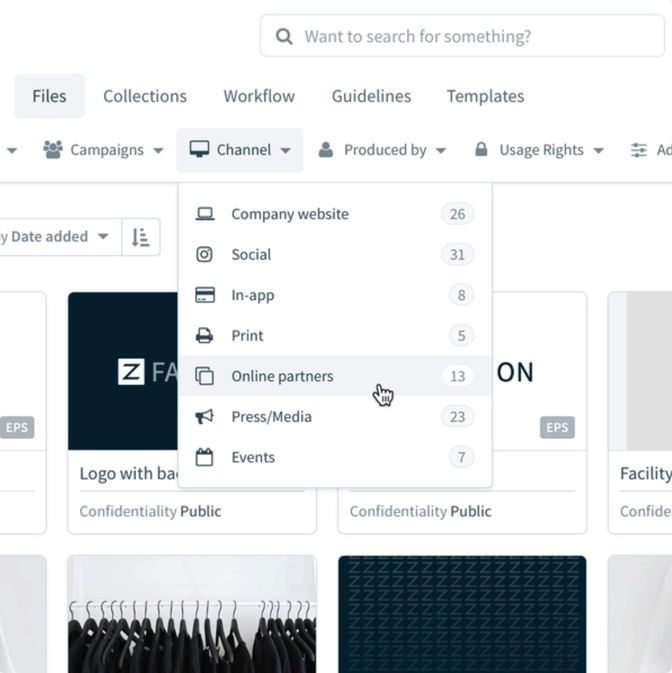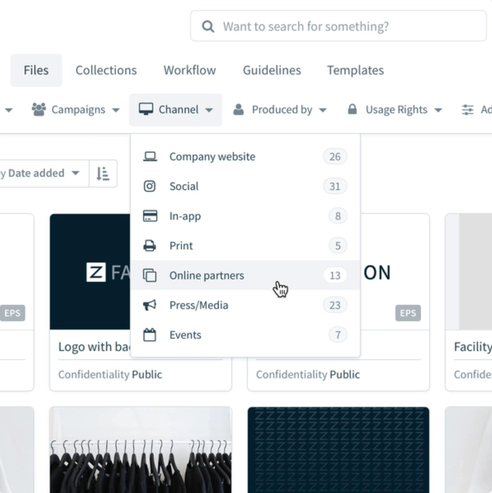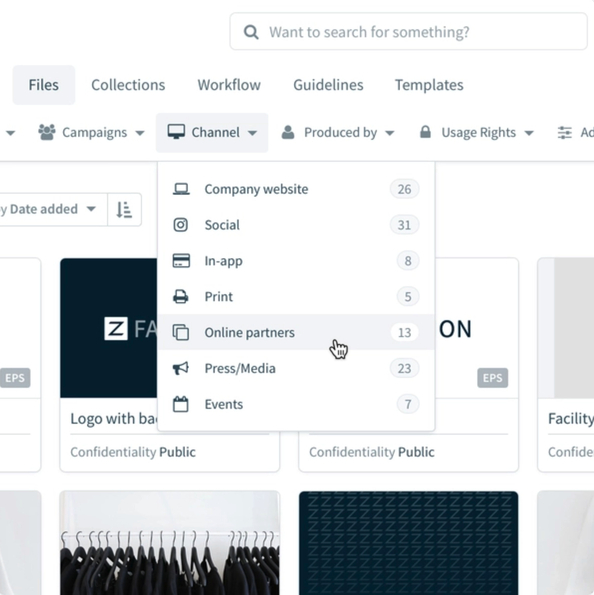 Following the implementation of Bynder, it is apparent that this solution, above others, provides a reliable and sustainable technology. A resilient and scalable system, it is robust and expandable enough to meet Edrington's global footprint.
Joy Kelso
Commercial Brand Development Executive at
Edrington
The bottom line
As we enter the era of content experience, marketers everywhere agree that customer expectations for consistent experiences across multiple touch-points are driving their digital strategies. Their need is to deliver experiences that are consistently on-brand, executed with speed and agility, easy to scale and distribute, and always, always, always relevant to the customer.
But digital strategies alone fall short without a solid digital infrastructure able to deliver all of the above while reacting to market changes and setting the stage for future growth.
As we've seen, a digital asset management system like Bynder's has helped global companies everywhere tackle the inefficiencies that stand between consumer brands and their customers—with almost immediate benefits in terms of ROI.
These companies were able to safeguard brand consistency, improve collaboration and team enablement, change route-to-market, and increase efficiencies in marketing operations thanks to a single DAM platform serving as a system of record for content at the heart of their connected digital ecosystem.
If you're ready to start creating and distributing contextualized, channel-specific content experiences at scale to engage customers across touchpoints and drive brand loyalty, click below and schedule your demo of Bynder today.
PS. Not ready for your demo yet? See how other consumer brands create, organize, optimize, publish and re-purpose their content to attract customers. Download our guide.
---
---